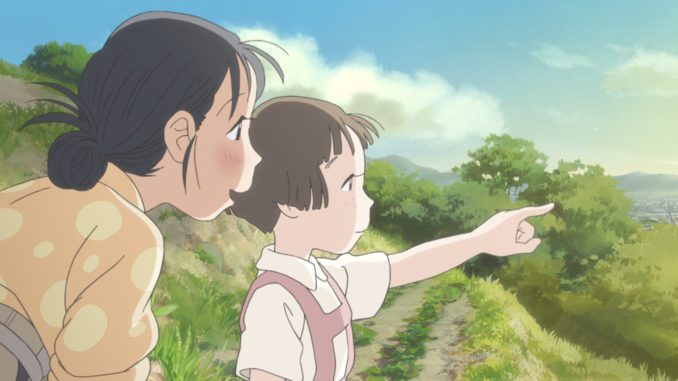 So many movies, so little time. Every month I'll suggest five movies you must watch. Can you catch them all?
Spider-Man: Homecoming (6 July)
A young Peter Parker/Spider-Man (Tom Holland), who made his sensational debut in Captain America: Civil War, begins to navigate his newfound identity as the web-slinging superhero in Spider-Man: Homecoming. Thrilled by his experience with the Avengers, Peter returns home, where he lives with his Aunt May (Marisa Tomei), under the watchful eye of his new mentor Tony Stark (Robert Downey, Jr.). Peter tries to fall back into his normal daily routine—distracted by thoughts of proving himself to be more than just your friendly neighborhood Spider-Man—but when the Vulture (Michael Keaton) emerges as a new villain, everything that Peter holds most important will be threatened.
Because I am mainstream, my two favourite superheroes are Superman (DC) and Spider-Man (Marvel). I liked "The Amazing Spider-Man" very, very much because I felt that Andrew Garfield captured the spirit of a teenager so well with his restless energy and that scene where he puts contact lenses in (which, honestly, doesn't make much sense since he has perfect senses right?). But I've had the honour of interviewing Tom Holland and he's just so eager and energetic in real life. I'm really hoping that his Spider-Man will be an unforgettable one for all of us. Plus less Iron Man please.
In This Corner of the World (6 July)
Set in Hiroshima during World War II, innocent eighteen-year-old Suzu Urano marries to a nearby town, where she learns to adjust to her life as a young housewife in a new family. As the threat of war looms, she must now combat the daily struggles in a war-stricken country and maintain the will to live.
If you're a pervert, you'll definitely have noticed the "PG13: Brief Nudity" disclaimer in the poster. I've no doubt that it's something that really does not need to be called out, just that Singaporean and Japaneses sensibilities don't always align. In any case, I'm hoping for a touching, loving World War II story that, for once, does not paint Japan as the villain. I mean really, let's look at it from another point of view, shall we?
War for the Planet of the Apes (13 July)
In War for the Planet of the Apes, the third chapter of the critically acclaimed blockbuster franchise, Caesar and his apes are forced into a deadly conflict with an army of humans led by a ruthless Colonel. After the apes suffer unimaginable losses, Caesar wrestles with his darker instincts and begins his own mythic quest to avenge his kind. As the journey finally brings them face to face, Caesar and the Colonel are pitted against each other in an epic battle that will determine the fate of both their species and the future of the planet.

To be honest, I'm not a fan of the "Planet of the Apes" franchise. I feel that the allegories are laid on way too thick, and there's this air of pretension around it. It also doesn't help that I'm really not terribly into apes, and I really don't see how the story can end in any meaningful, unpredictable way. Nevertheless, reviews have been positive for it, so I'm really crossing my fingers and hoping that it doesn't turn out to be pretentious mess that "Dawn of the Planet of the Apes" was.
Wu Kong (悟空传) (13 July)
Sun Wu Kong (Eddie Peng), born on the Huaguo Mountain, has a heart of stone. A powerful general from Heaven, known as Hua Ji, aims to terminate him. Fortunately for Wu Kong, he is rescued by Bodhi and becomes his pupil.
 
Yang Jian (Shawn Yue) is offered an opportunity to become a strong God, however, there is a heavy price he needs to pay — he must kill the daughter of the Heaven Emperor's rival. Meanwhile, Tian Peng (Oho Ou), Hua Ji's bodyguard, is secretly ordered to investigate Wu Kong.
 
The three of them enter the Heaven school together, and their lives begin to change…..
I like Journey to the West adaptations. There's just something so magical and rich about the mythology of our (well, mine la) ancestors that's a striking contrast to country that it is today. For me, Chinese lessons were always boring and unnecessarily strict (at least, not until JC, when I met a great Chinese teacher, although it was too late by then), and the Journey to the West legends stand as a colourful counterpoint to those lessons. Also, it's Eddie Peng as Wu Kong. That's got to be fun to see.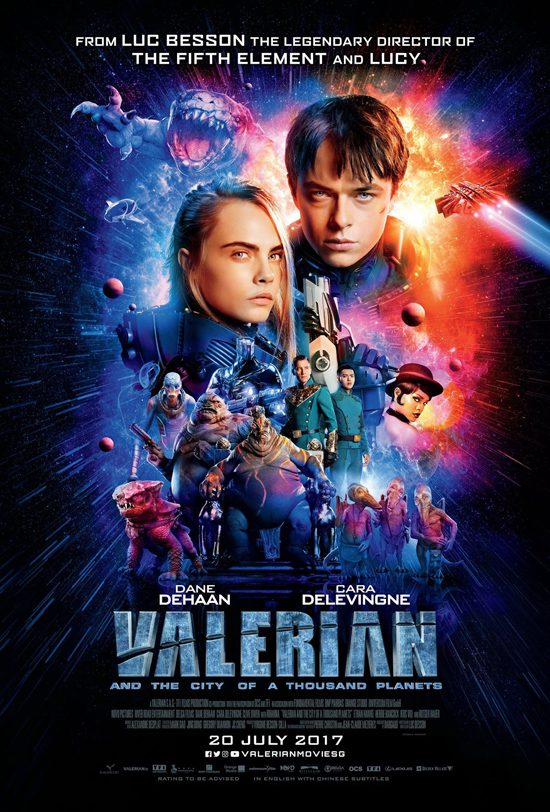 Valerian and the City of a Thousand Planets (20 July)
Valerian and the City of a Thousand Planets is the visually spectacular new adventure film, based on the ground-breaking comic book series which inspired a generation of artists, writers and filmmakers. In the 28th century, Valerian and Laureline are a team of special operatives charged with maintaining order throughout the human territories. Under assignment from the Minister of Defense, the two embark on a mission to the astonishing city of Alpha—an ever-expanding metropolis where species from all over the universe have converged over centuries to share knowledge, intelligence and cultures with each other. There is a mystery at the center of Alpha, a dark force which threatens the peaceful existence of the City of a Thousand Planets, and Valerian and Laureline must race to identify the marauding menace and safeguard not just Alpha, but the future of the universe.
I had absolutely no idea how much influence Valerian has had on pop culture, and after reading about how much inspiration we all draw from Valerian, I'm even more surprised at how it wasn't made into a film sooner. I'm pondering hunting down the Valerian series of comics just to see how much of the artwork we take for granted in today's pop culture films have their roots in Valerian… but let's see if I have the time.
---
Follow Marcus Goh (me lah) on Facebook and Instagram for more (presumably) good updates!
I'm a a Singapore television scriptwriter who's written for Crimewatch, Police & Thief, Incredible Tales, and Point of Entry. I'm also a Transformers enthusiast and avid pop culture scholar. You can find me on social media as Optimarcus and on my site.
Send me an email if you're bored!