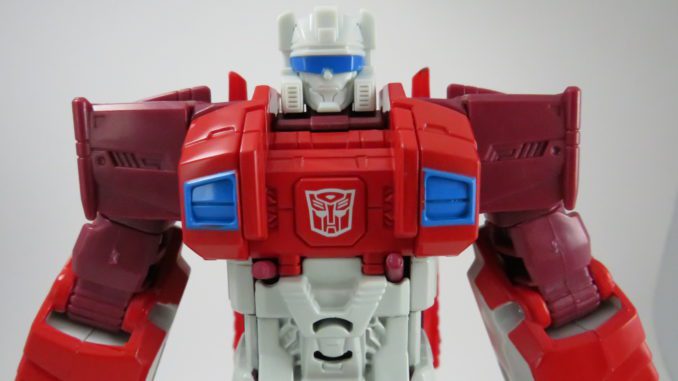 Scattershot is the leader of the Technobots, and hence is a Voyager-sized bot to boot (as compared to most of his Deluxe-sized team mates). He transforms into a spaceship and also forms the torso for Computron. As a retool of Silverbolt, he also possesses the same general transformation scheme and weaponry, although with a cannon/cockpit that pays homage to G1 Scattershot.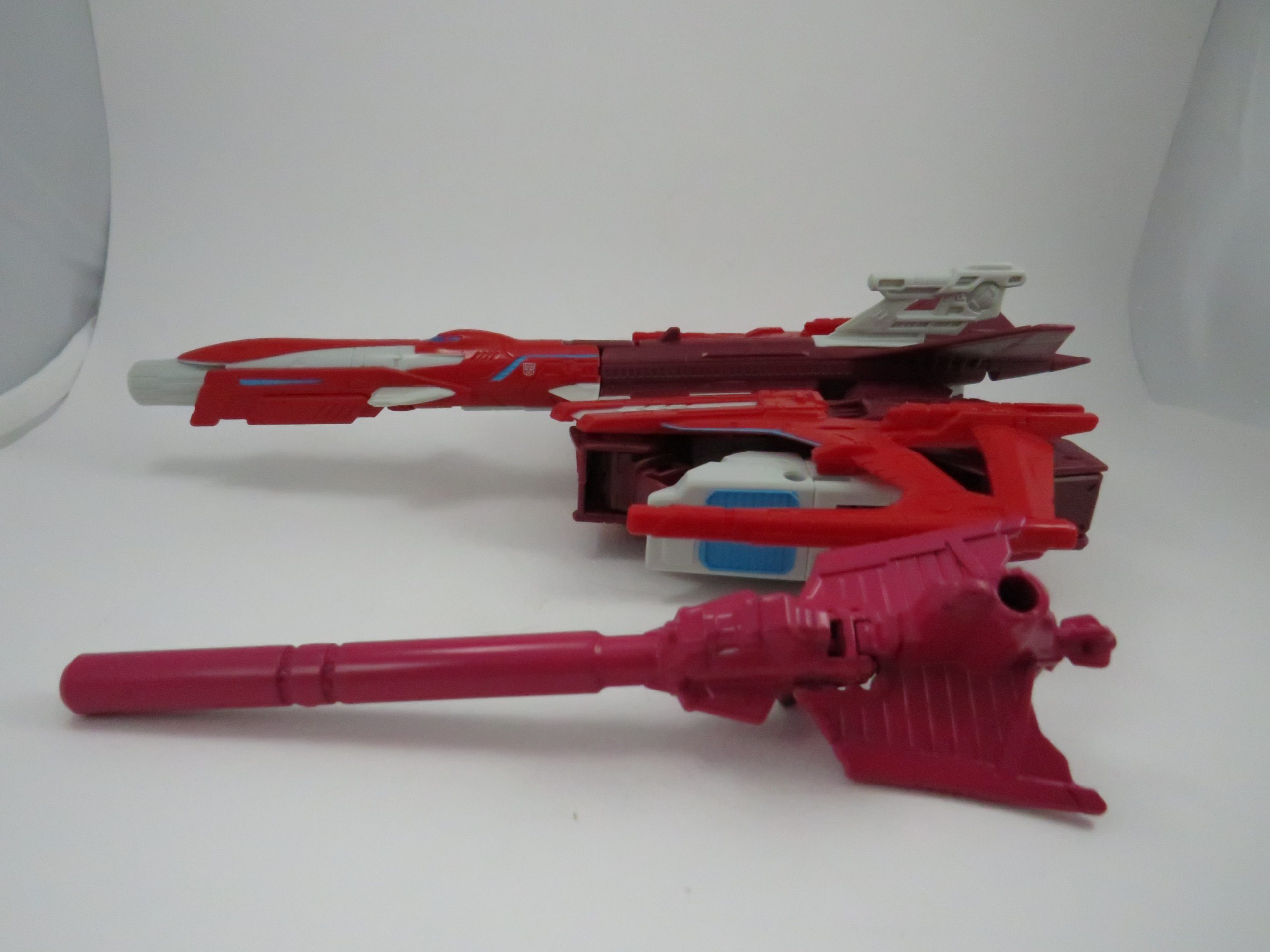 The Computron gift set retails for SGD$199.90 and is available at all good departmental stores. Thanks Hasbro for sending him over!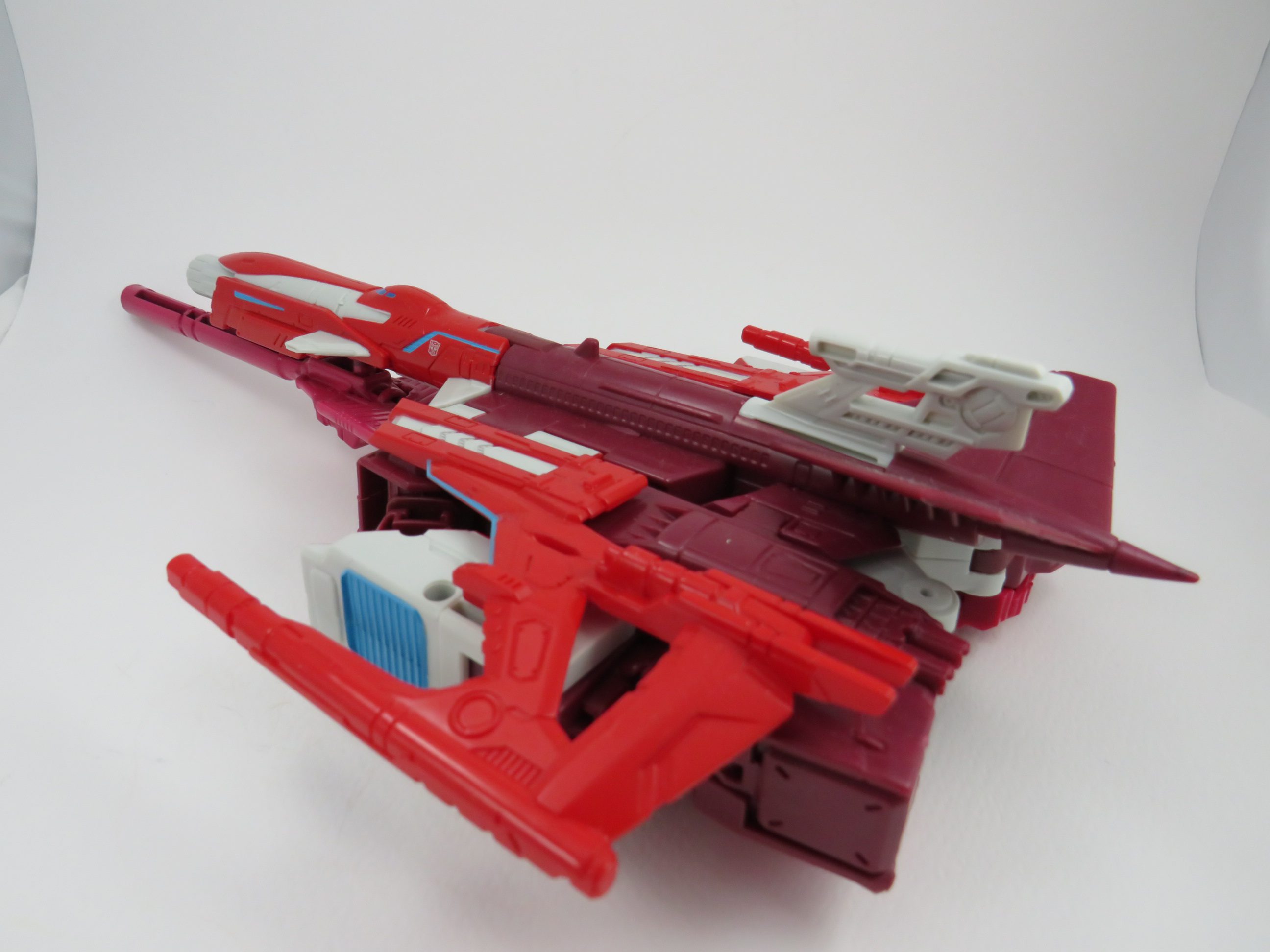 Alternate Mode
So if you didn't know, Scattershot made an earlier appearance as a toy by himself, and the Combiner he led was named Betatron (as a reference to how he was a "beta" version of Computron). That would logically make Computron… Alphatron?
He's got a more toy-accurate paintjob in this form, with more variance in his reds (there's also maroon now) and other colours. One thing I'm on the fence about are the wings – although they're a homage to his G1 form, they seem to feel more villainous than futuristic. I'm not sure if he'll eventually be retooled into a villainous Decepticon plane, but it sure seems like it.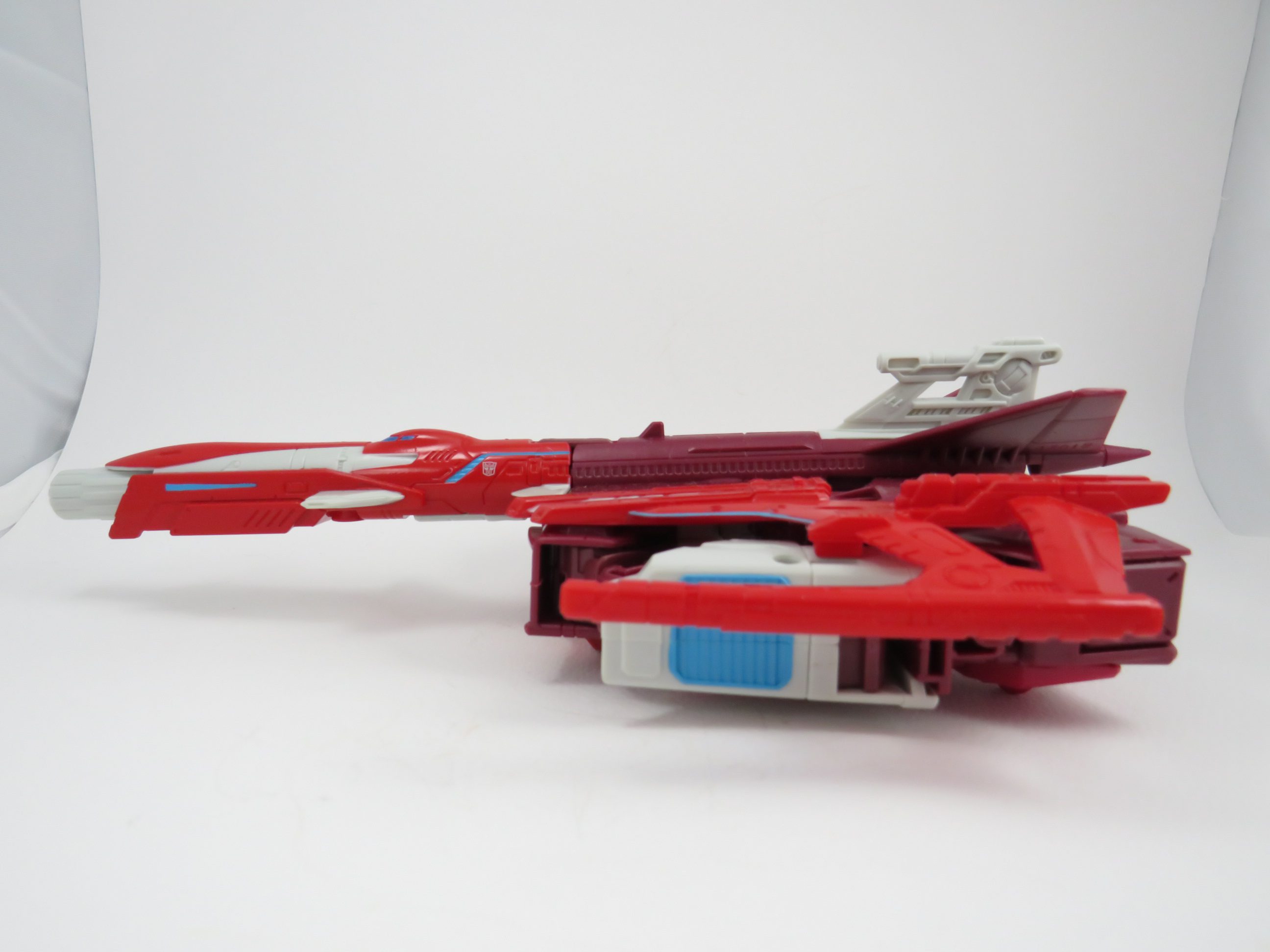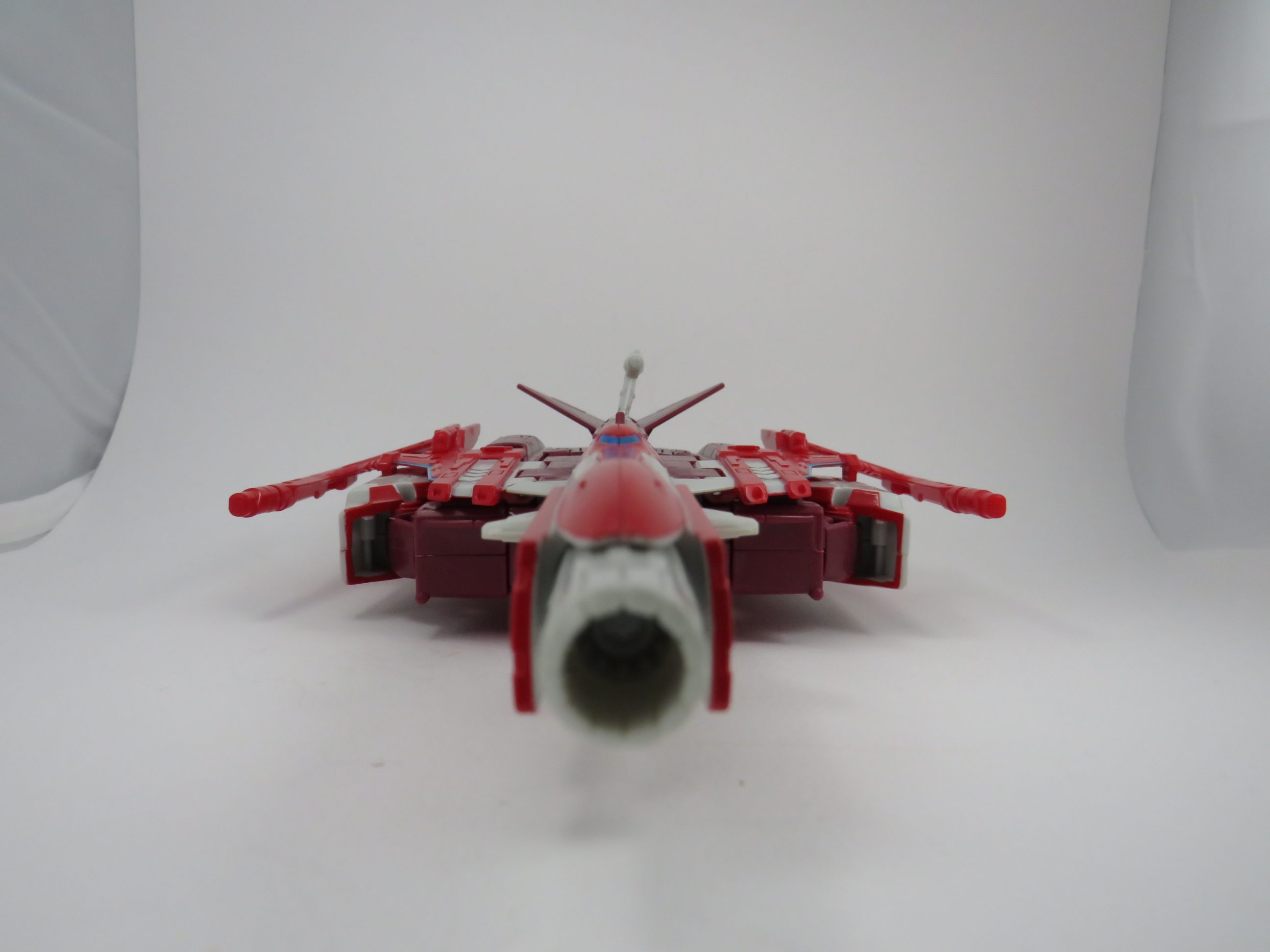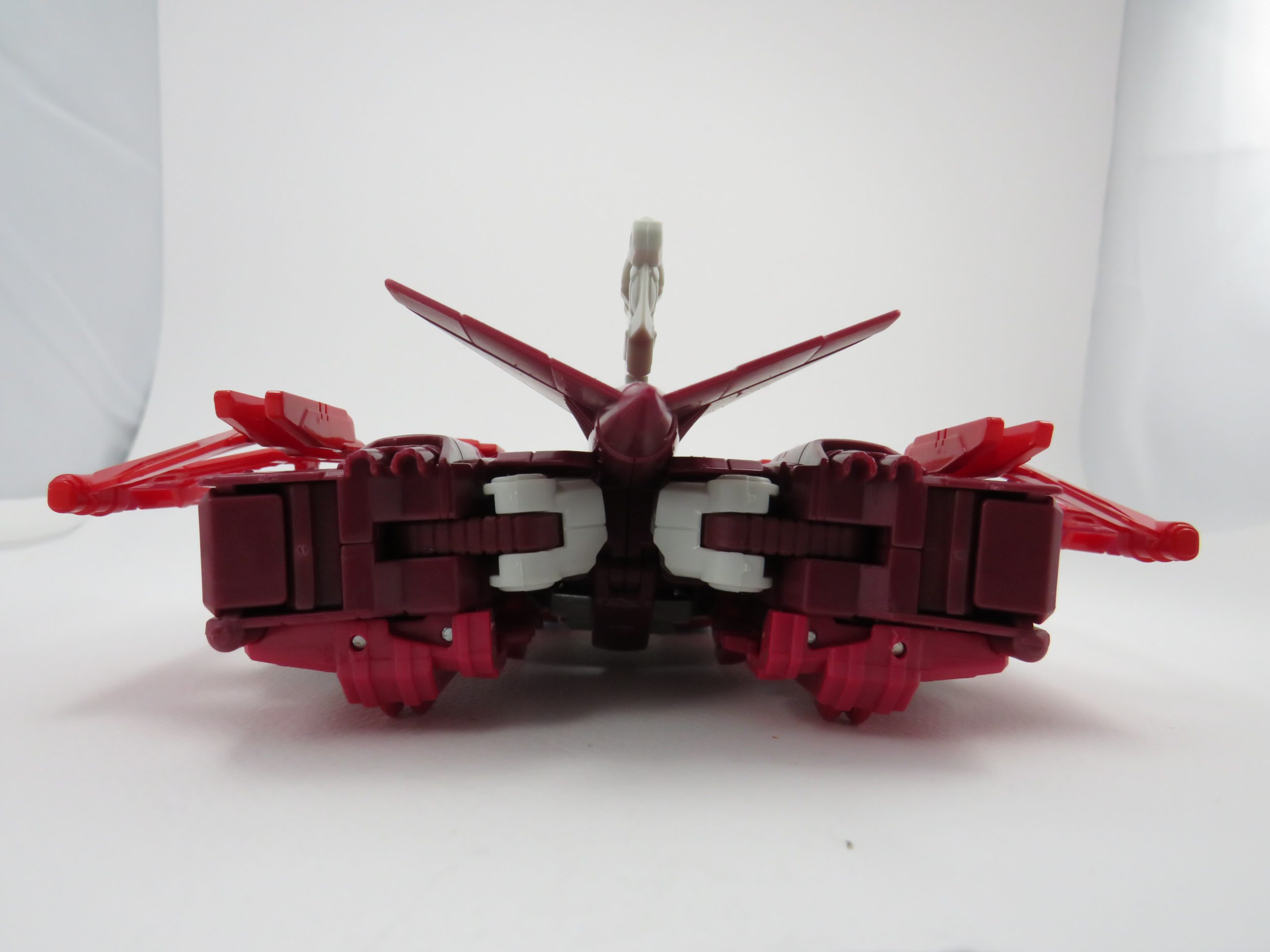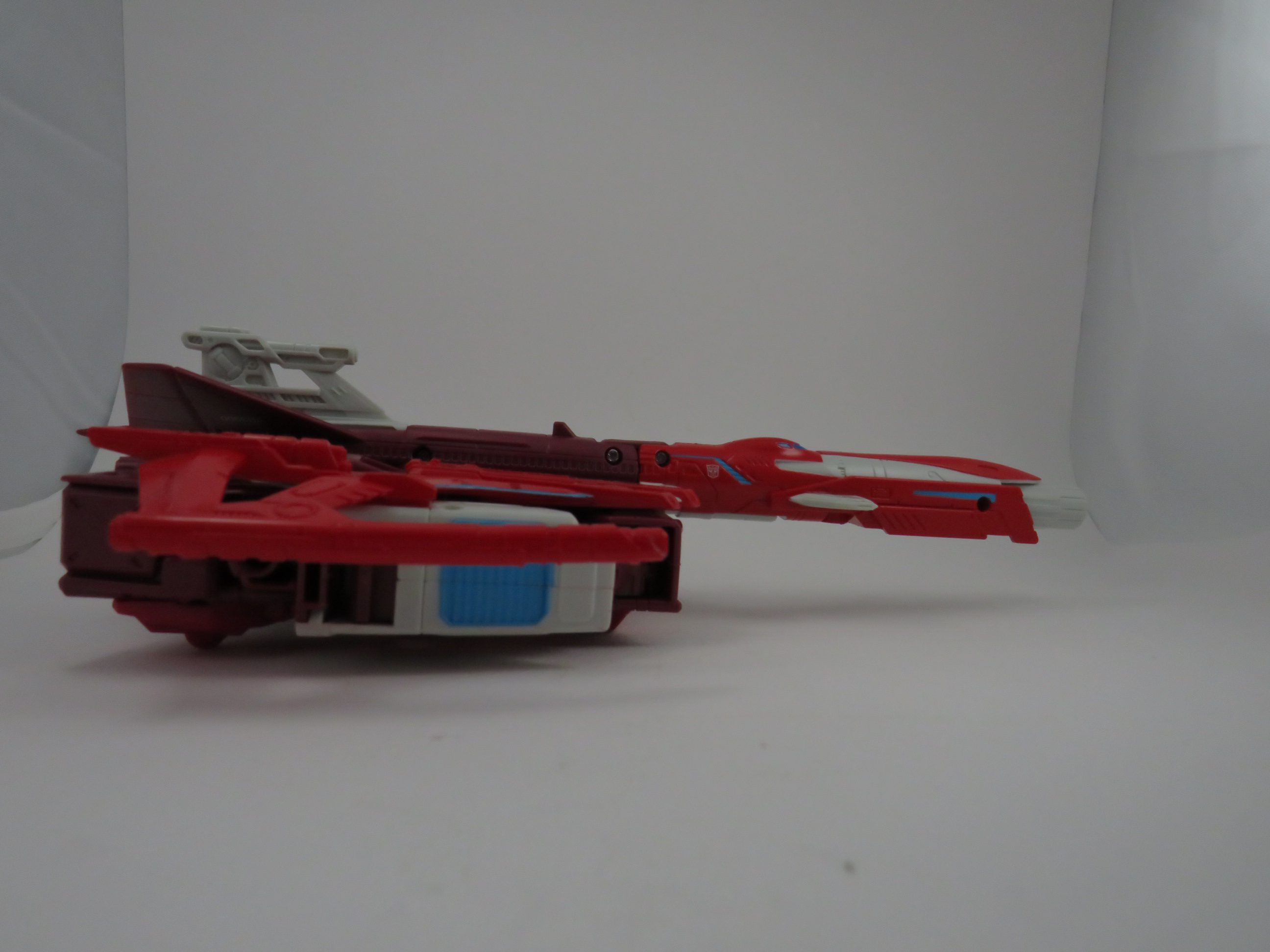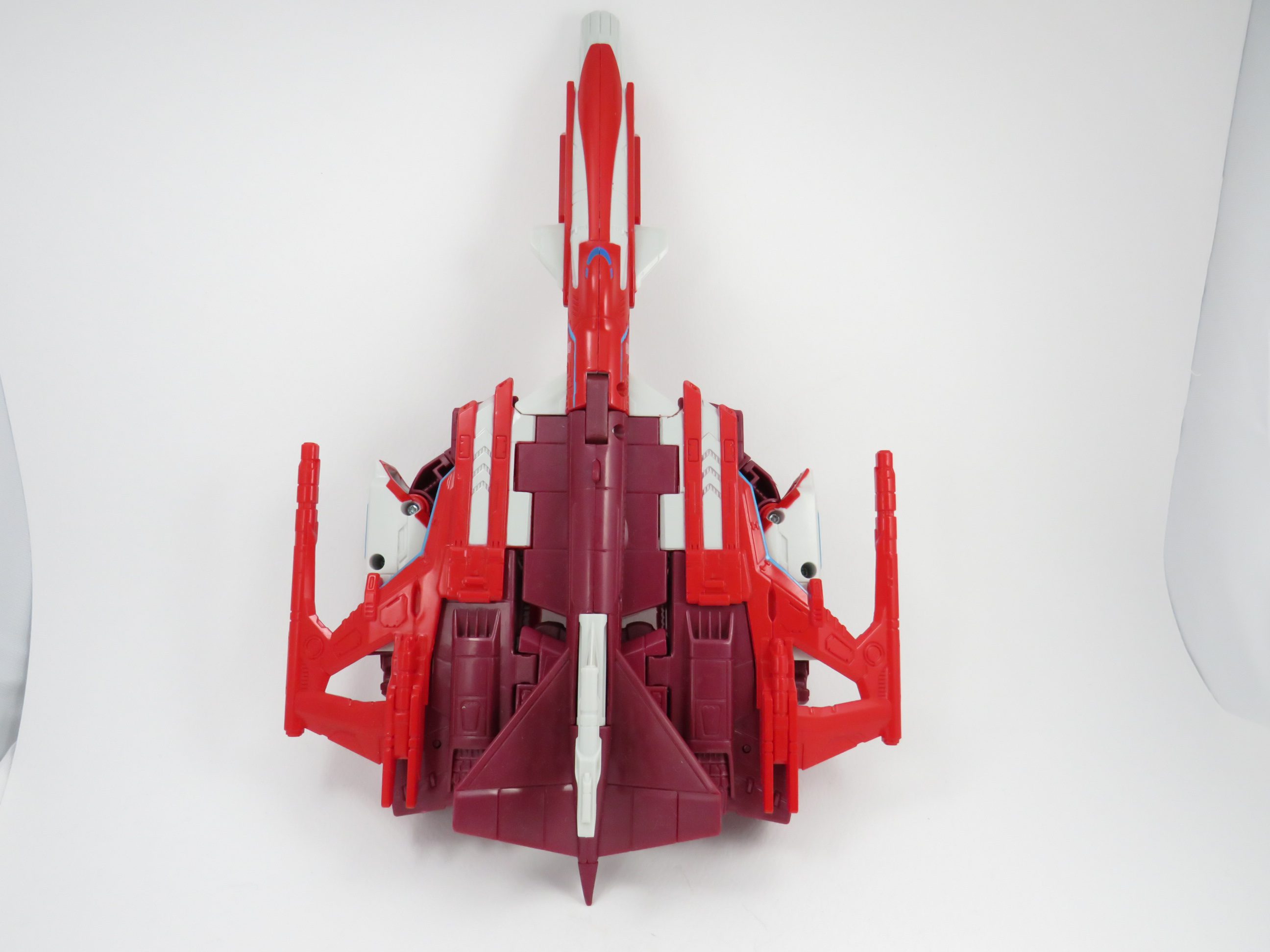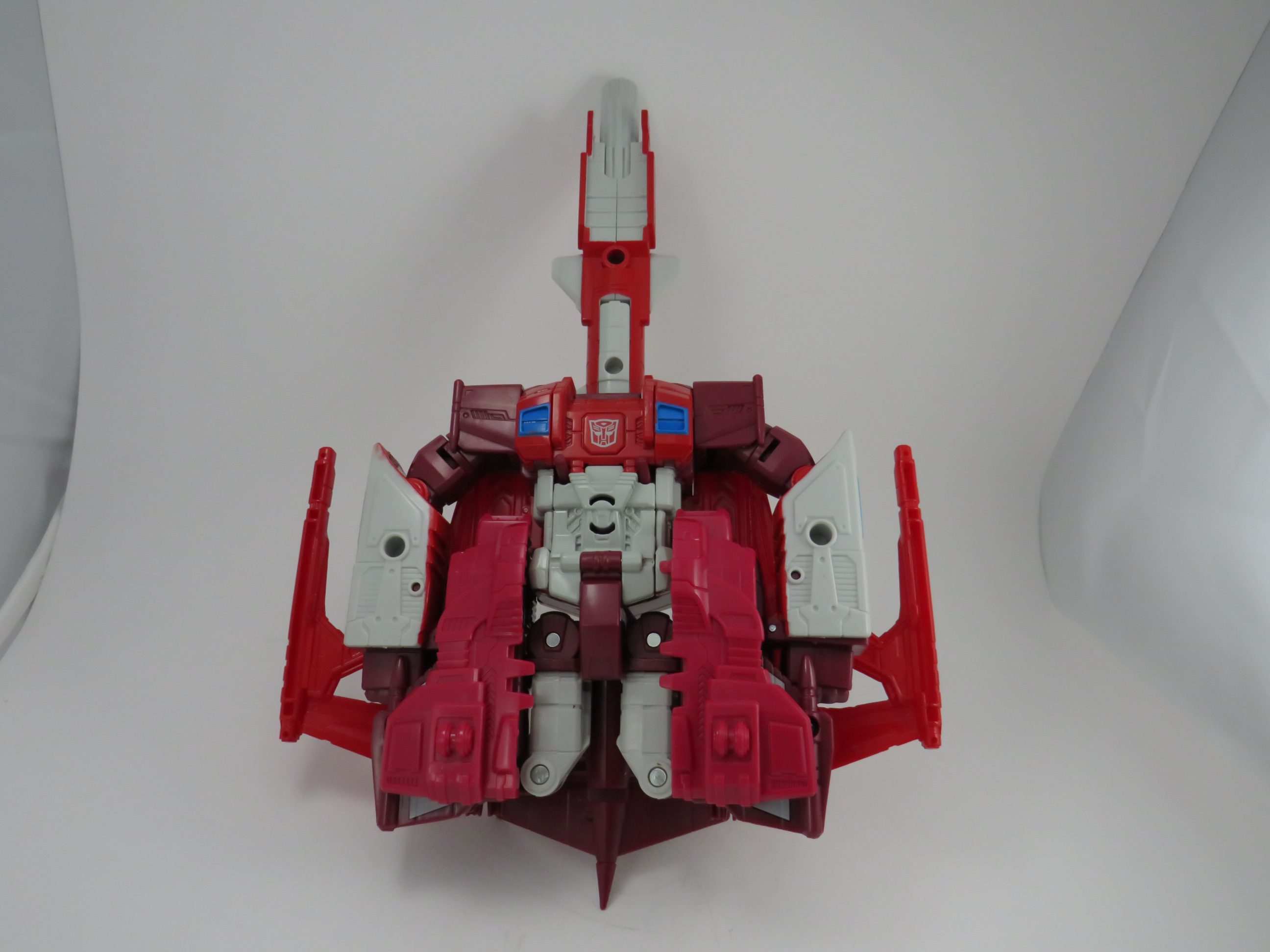 I really like the nosecone cannon though. It feels both otherworldly and oddly practical for Scattershot, to the point where yes, it would probably be the most logical and intelligent thing to do, were you to be part of the Technobots.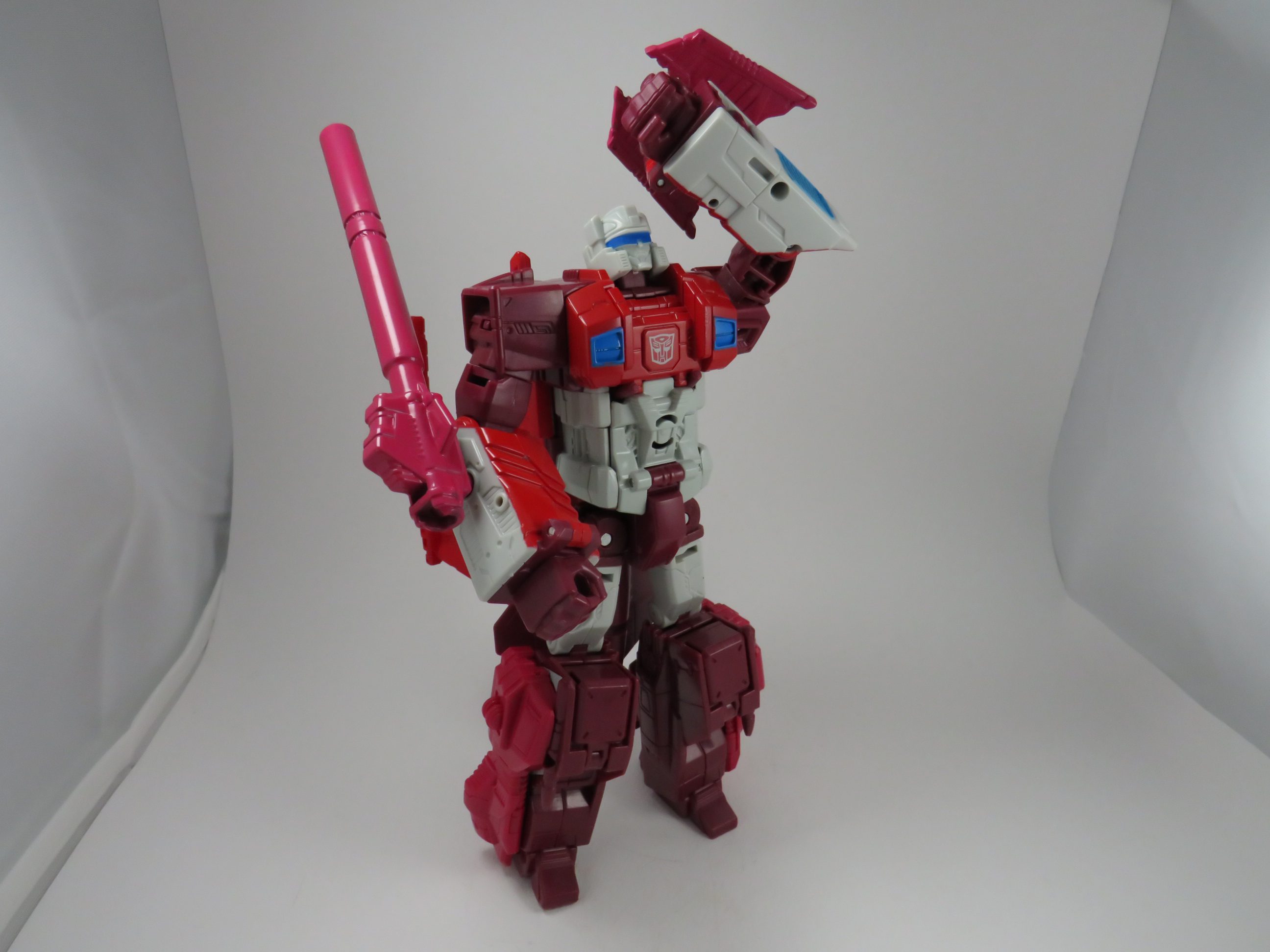 Robot Mode
Officially, his gun placement is in such a way as to evoke a part of his G1 appearance, where some artwork has his shoulder armaments point upwards. I like the alienness of it, but I can't quite fathom how it works out in this configuration. Nevertheless, it's still a unique and interesting way to bring life to a mould that has seen several different uses.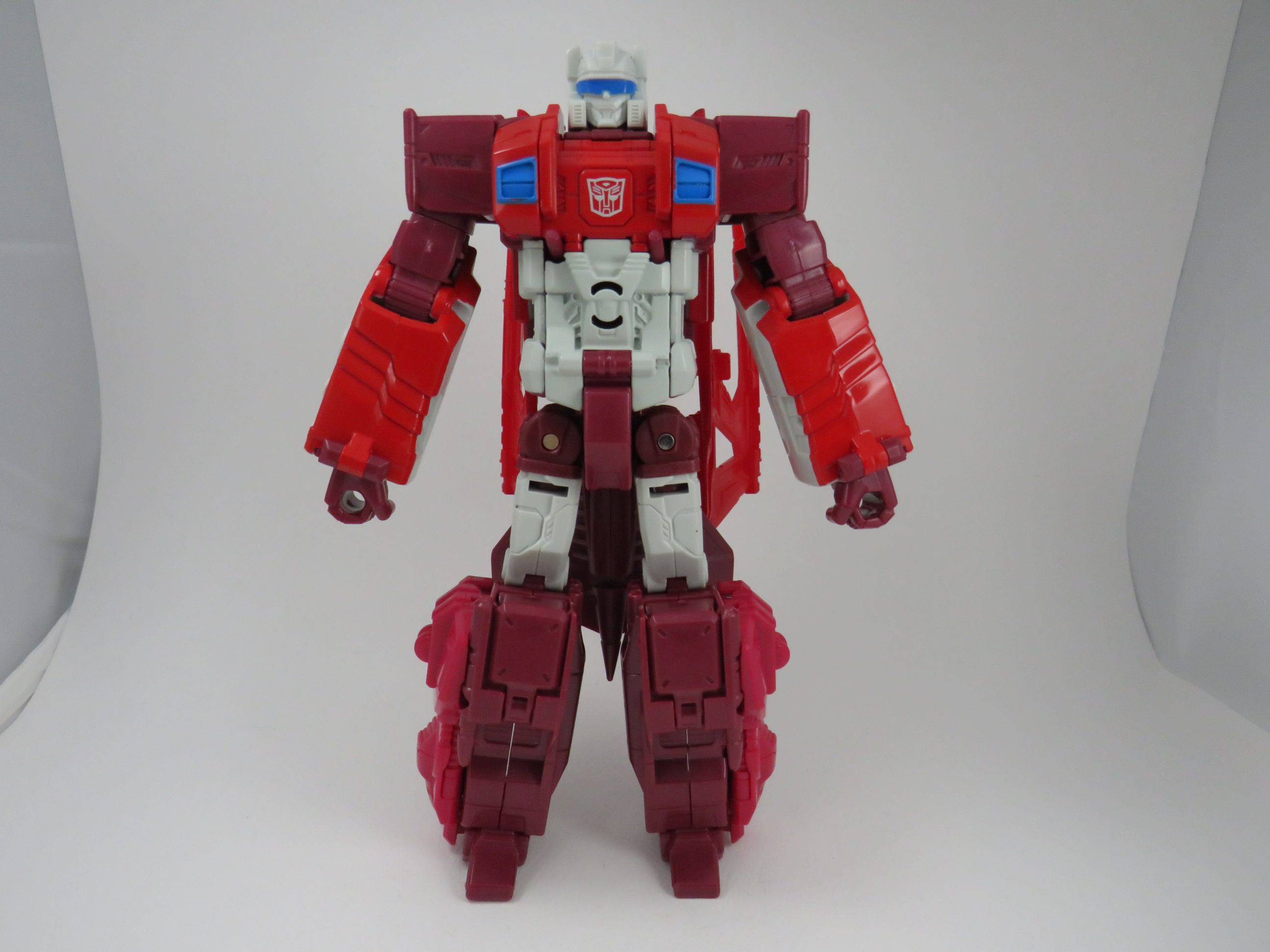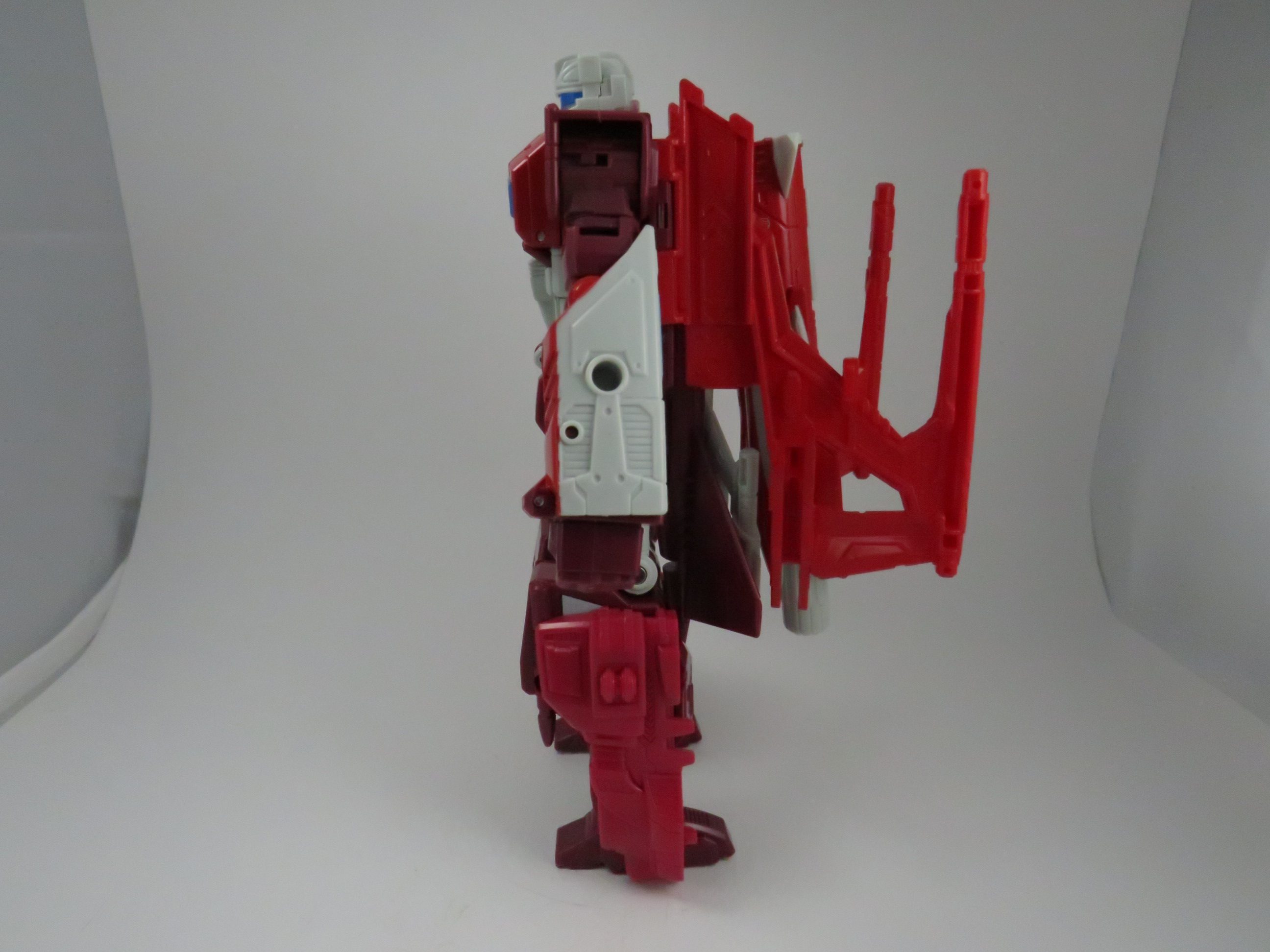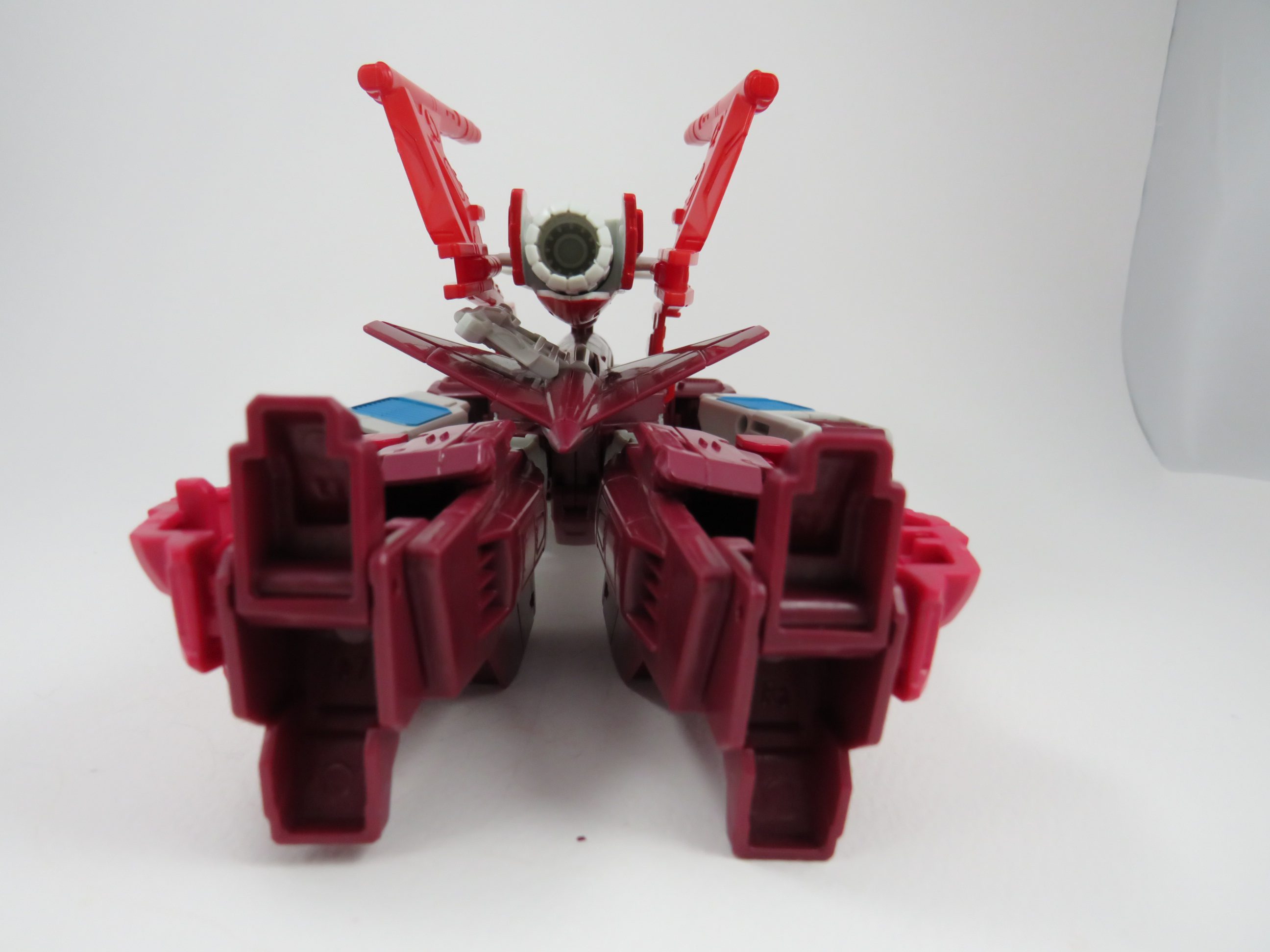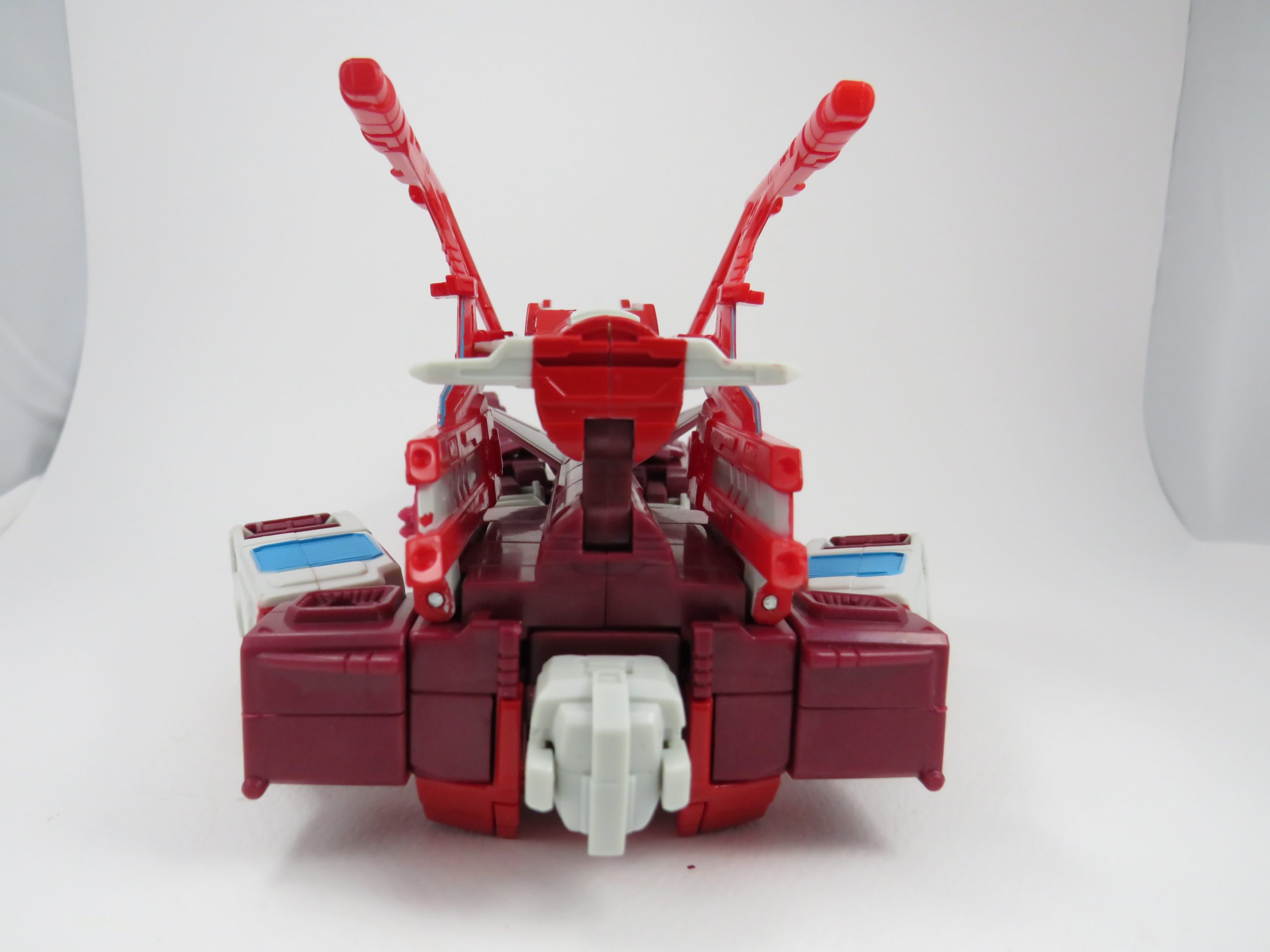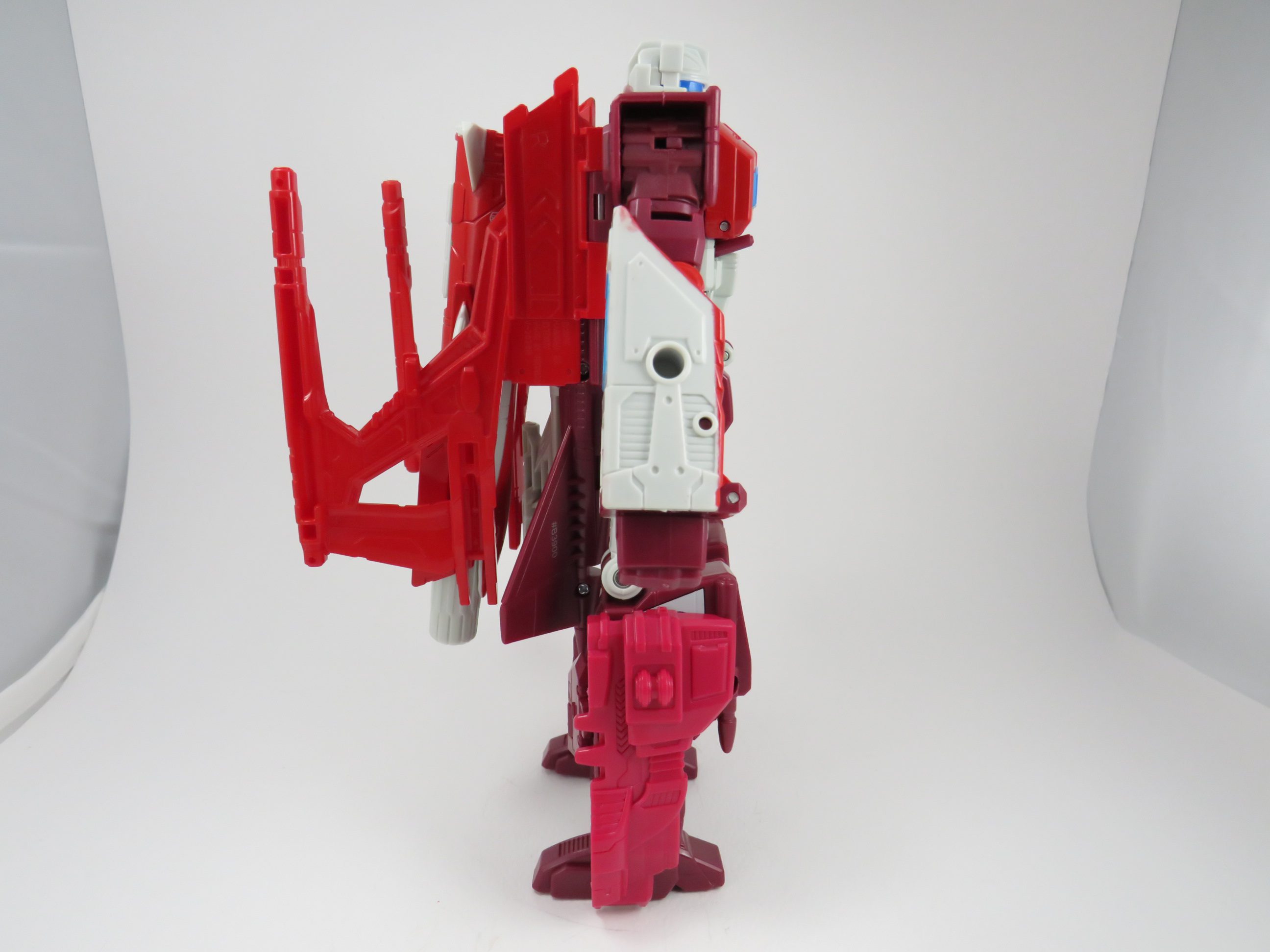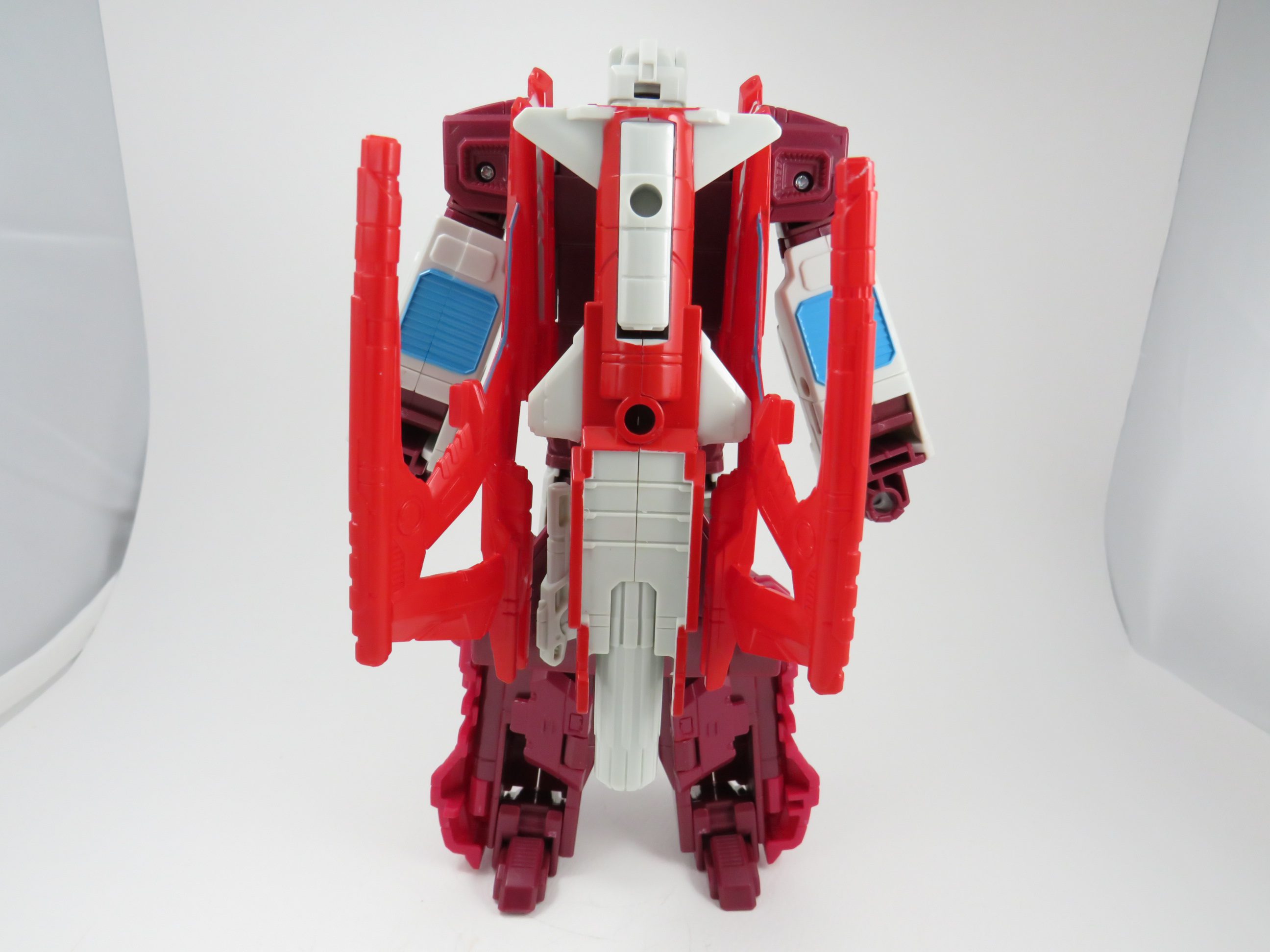 Colour-wise, Scattershot is in line with his Technobot team mates and mixes the maroons, reds, and whites together well. I wasn't sure if I should extend his bat wings out a little more since it looked a little out of place, and I wanted him to have the same intelligent look that the rest of the Technobots have, but since I keep them in Computron mode, I think that's not a huge issue. Not for now, at least.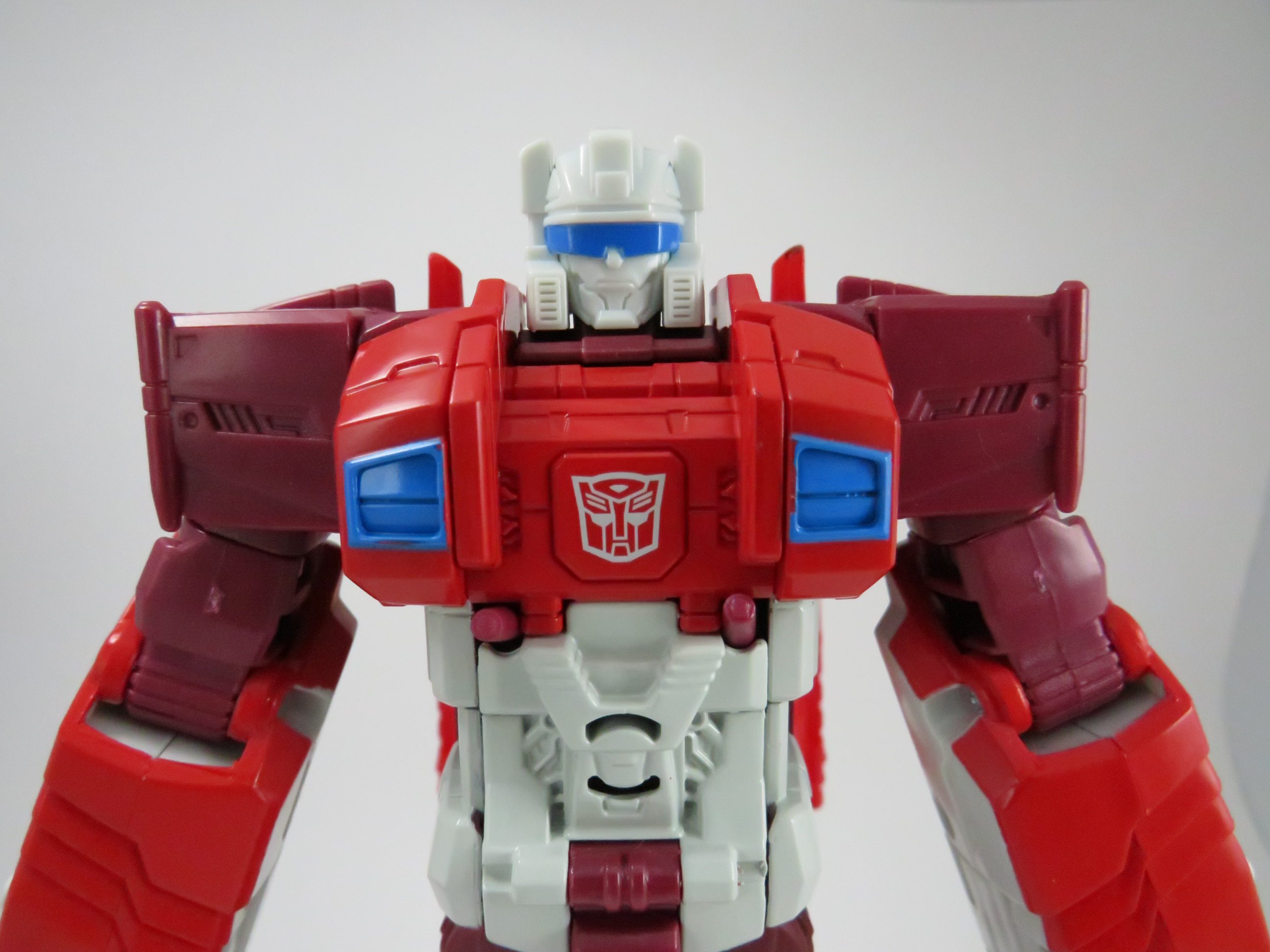 So here's Scattershot for you! He looks more like the responsible leader-type, even if personality-wise that's not the case. Still, I'm keeping them all in their combined mode of Computron, so it's going to be intellectual and rational decisions all day, everyday.
Check out my other reviews on Computron!
Computron gift set reviews
[Transformers] 'Computron' from the Computron gift set packs more members than most other combiners
[Transformers] 'Scattershot' from the Computron gift set looks villainous and futuristic
[Transformers] 'Afterbreaker' from the Computron gift set looks like the Bumblebee of the Technobots
[Transformers] 'Strafe' from the Computron giftset feels alien and futuristic at the same time
[Transformers] 'Nosecone' from the Computron gift set is one rugged Technobot
[Transformers] 'Lightsteed' from the Computron gift set is like a red Robocop
[Transformers] 'Scrounge' and 'Cybaxx' from the Computron gift set fit the alien theme
Marcus Goh is a Singapore television scriptwriter. He's also a Transformers enthusiast and avid pop culture scholar. He Tweets/Instagrams at Optimarcus and writes at marcusgohmarcusgoh.com. 
If you liked the article, follow me on Facebook and Twitter for more (presumably) good updates!
To get in touch with me, send an email!