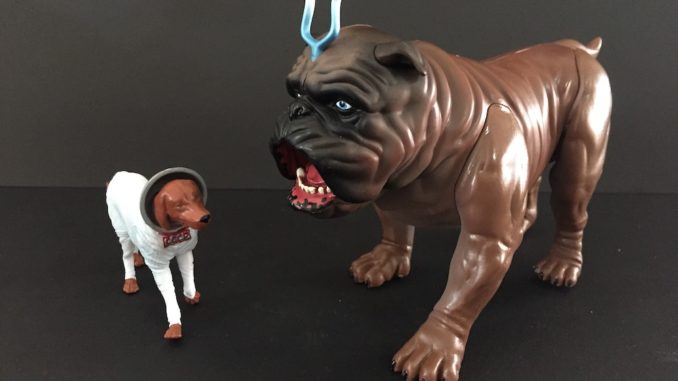 Lockjaw is fairly famous – he's always appeared whenever the Inhumans did and is their resident teleporting dog, having appeared in the animated 90's "Fantastic Four" and also on the "Inhumans" live-action series, so he needs no explanation.
I had no idea who Cosmo was until I saw him in last year's SDCC's "The Collector's Vault" set and saw him on the final season of "Ultimate Spider-Man", and then I read up about him and I went aww… he's so cute. He is a talking Soviet spacedog with copious mental superpowers who first appeared in the comics on Knowhere, then joined the Guardians of the Galaxy for a bit.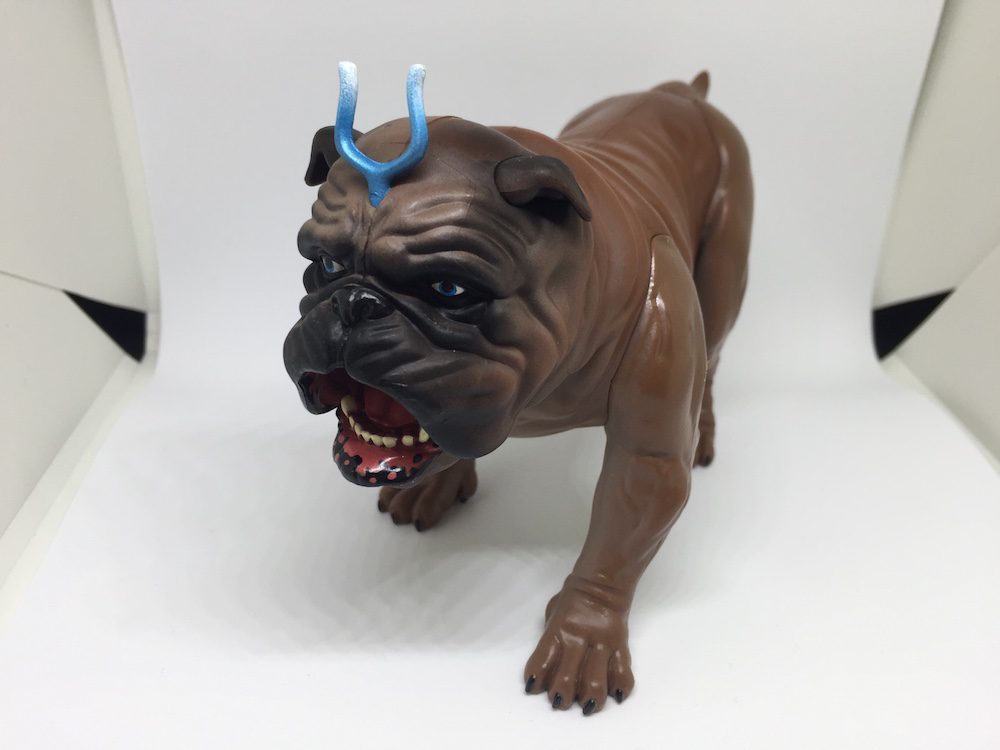 I like 3.75″ (or 4″, depending on which terminology you favour) figures more than 6″ ones because they're smaller and easier to store. They scale better with my Transformers, although I use the word "scale" very loosely here. It's just that they are generally smaller than my Deluxe Transformers, and hence I can fudge it enough that they are smaller than my Transformers.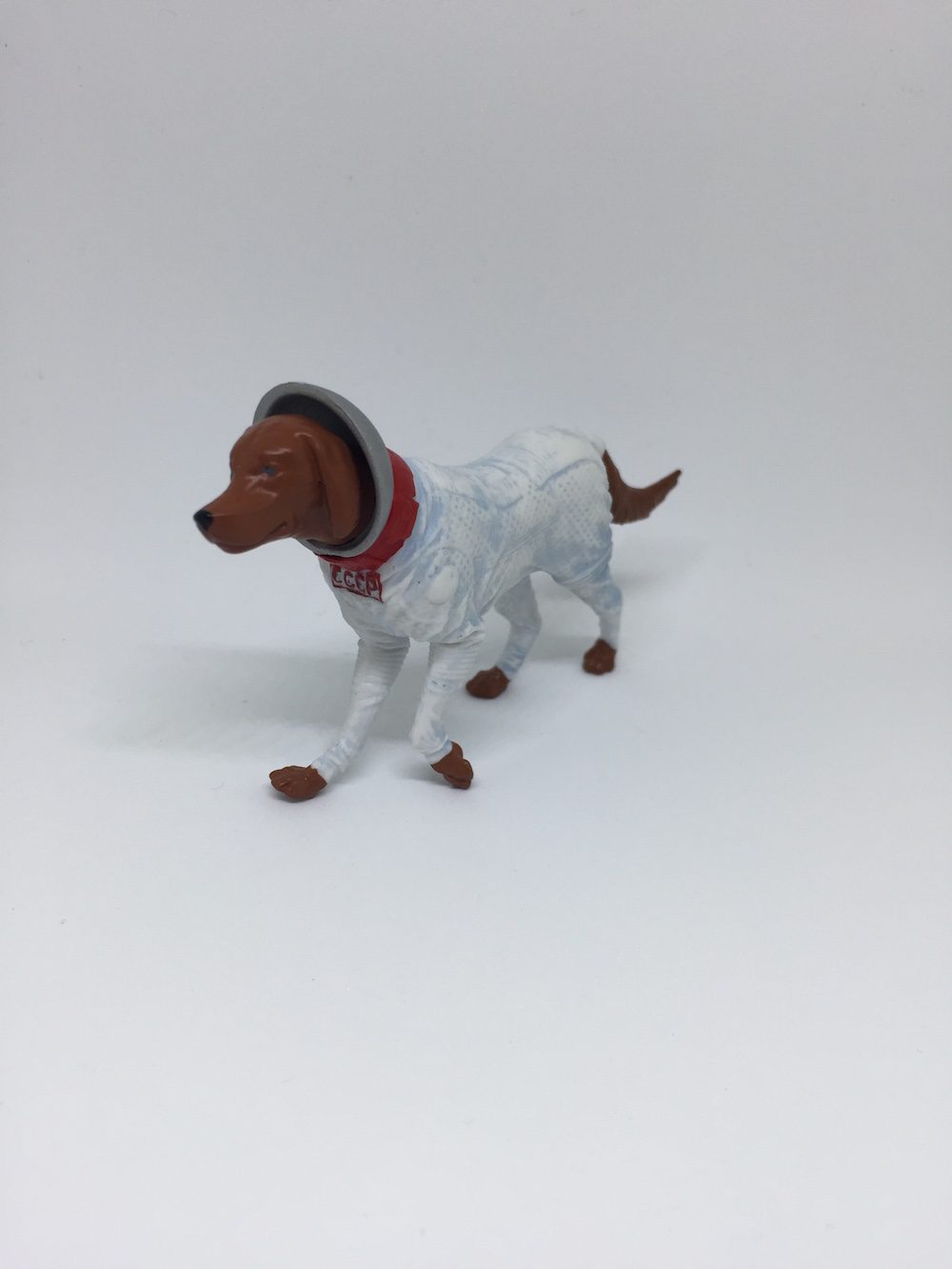 Cosmo and Lockjaw are from the 3.75 inch Marvel Legends line, and he comes as part of the SDCC 2016's 'The Collector's Vault' box set. 'The Collector's Vault' retails for SGD $99.90. Thank you, Hasbro, for sending him over!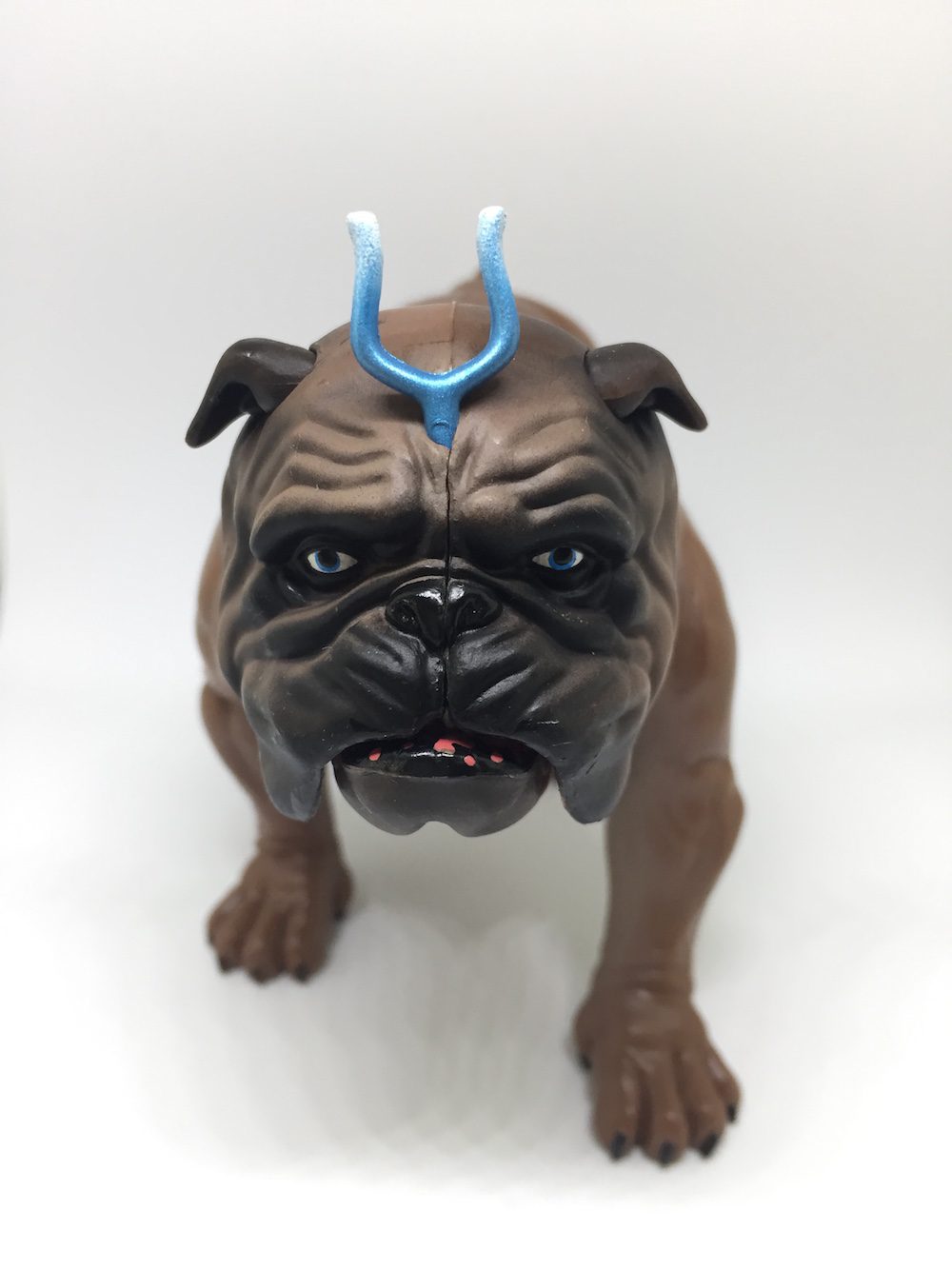 Lockjaw
Lockjaw has no articulation except for his mouth (despite appearances to the contrary), so don't try to move the legs! He is, however, made of solid plastic and has a good deal of heft and weight to him. He's very stable, and hence much easier to pose and balance than most other 3.75″ figures. Then again, you don't really have to pose him – just leave him there and he'll be good. This also means that you can sit other figures on him or use him as a support for ensemble shots, which makes him a good figure to help "cheat" more complicated shots without using clear plastic stands.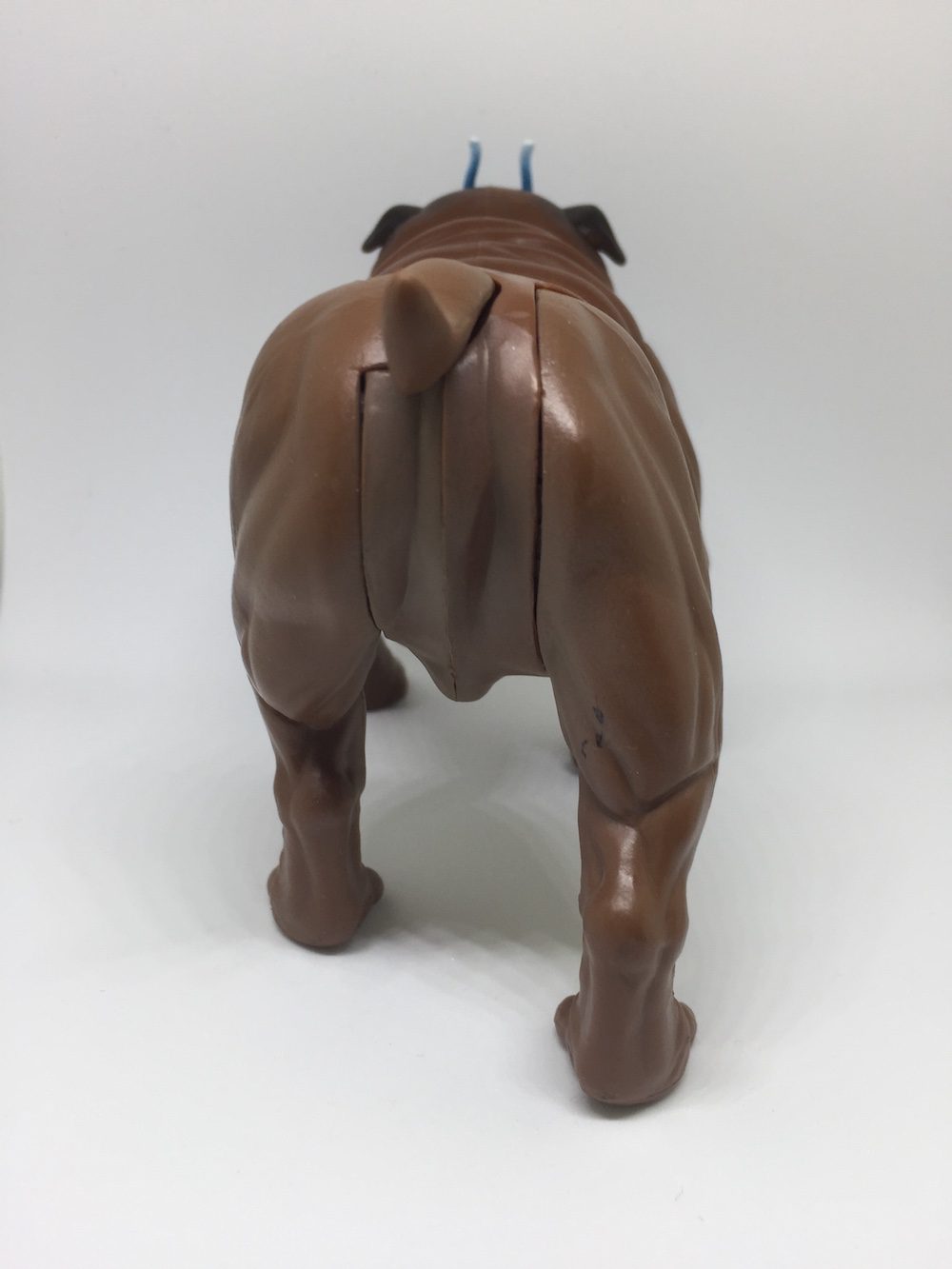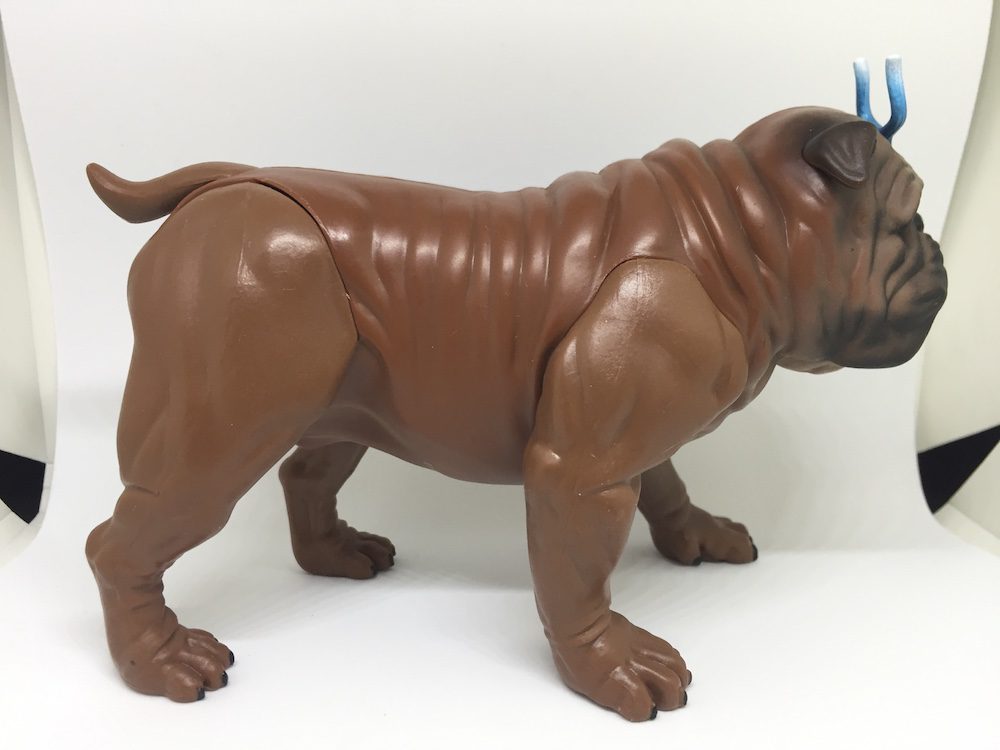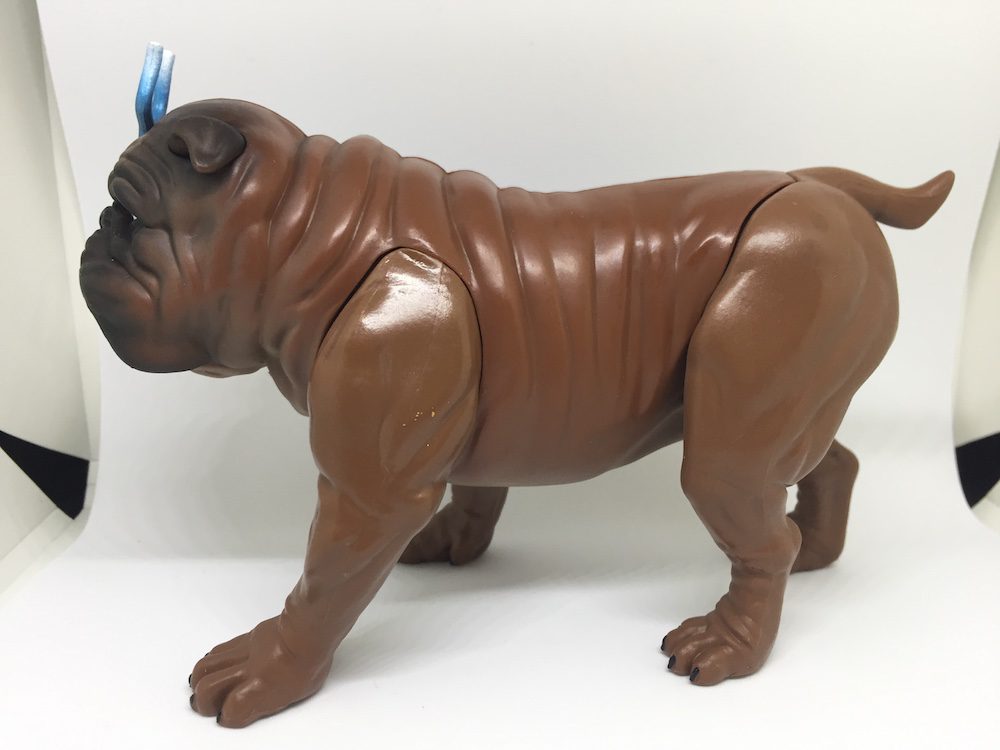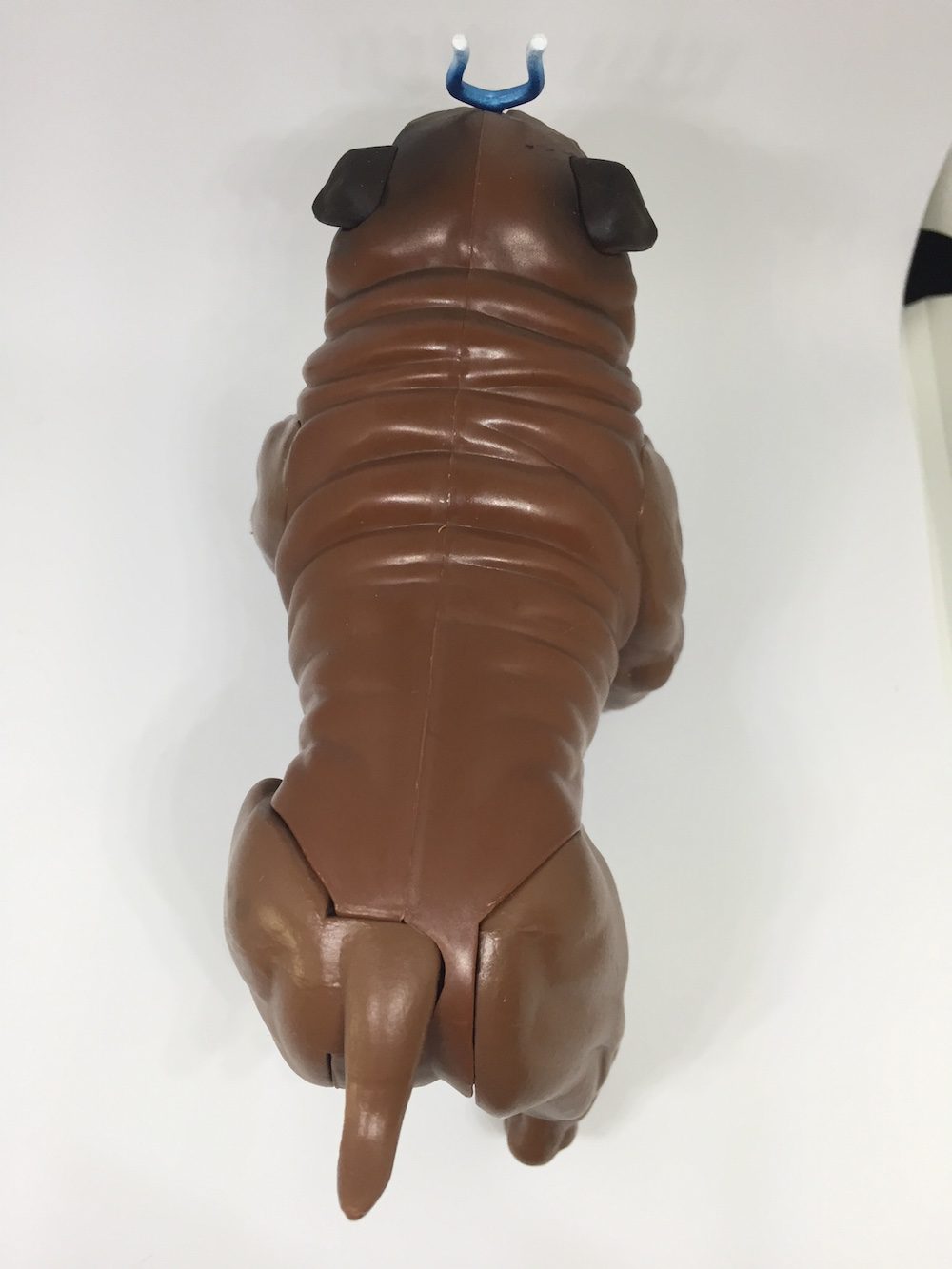 In terms of paint job, his face is detailed with several layers of shading, and his expression actually varies depending on which angle you view him from. He looks sadder and less threatening from the bottom, but fiercer and more imposing from the top. This gives you a few options to photograph him from. Since his jaw is articulated, you could also make him bite other figures, but that isn't really a very Lockjaw thing to do, imho.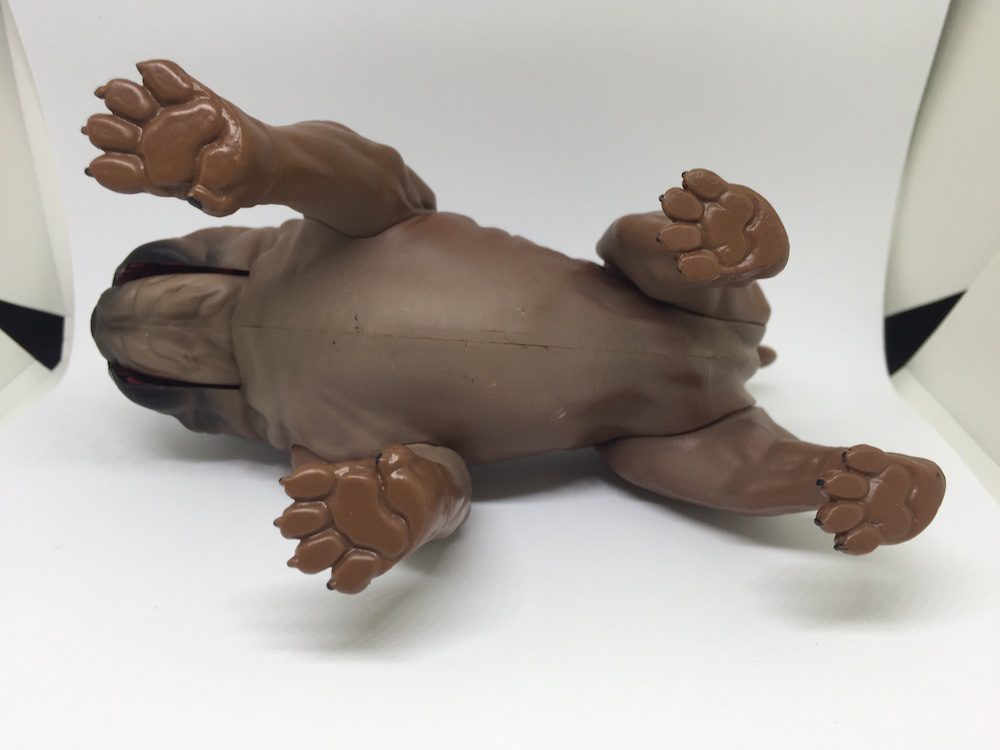 I was going to sell off Medusa and Karnak, but maybe I'll keep them just because there's Lockjaw now. I wish there was a Maximus and Crystal figure too, however. I don't really have strong opinions about Gorgon.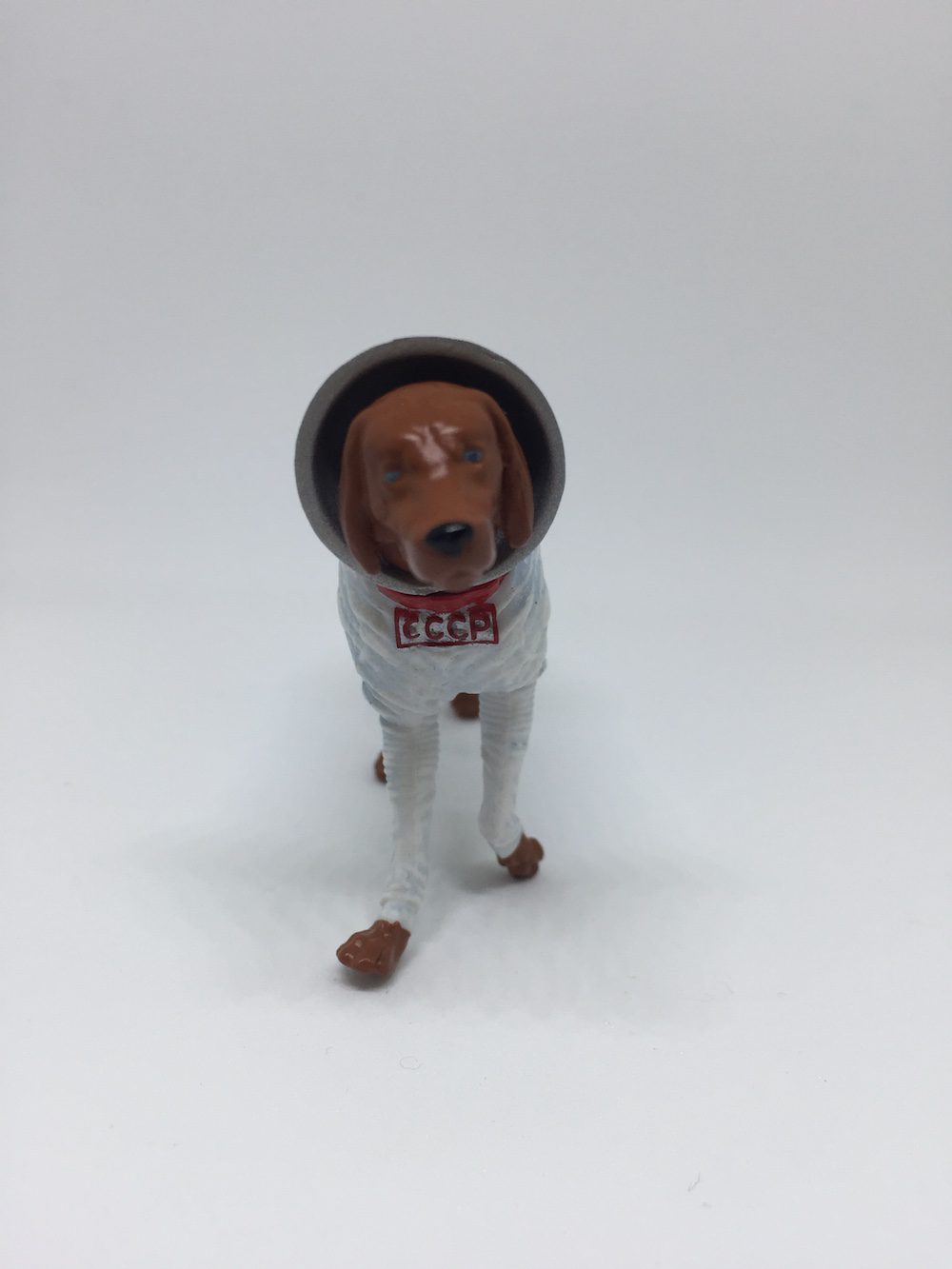 Cosmo the Spacedog
Cosmo is made of soft plastic but is just as stable as Lockjaw, even though he might be as hefty. I like his Cosmonaut costume very much, but then I've not had much exposure to him so it's also the novelty of seeing a spacedog that intrigues me. He has a dynamic sculpt, but no articulation. Then again, would you really need a dog that has articulation? He'd be hard to pose since he's so tiny and light.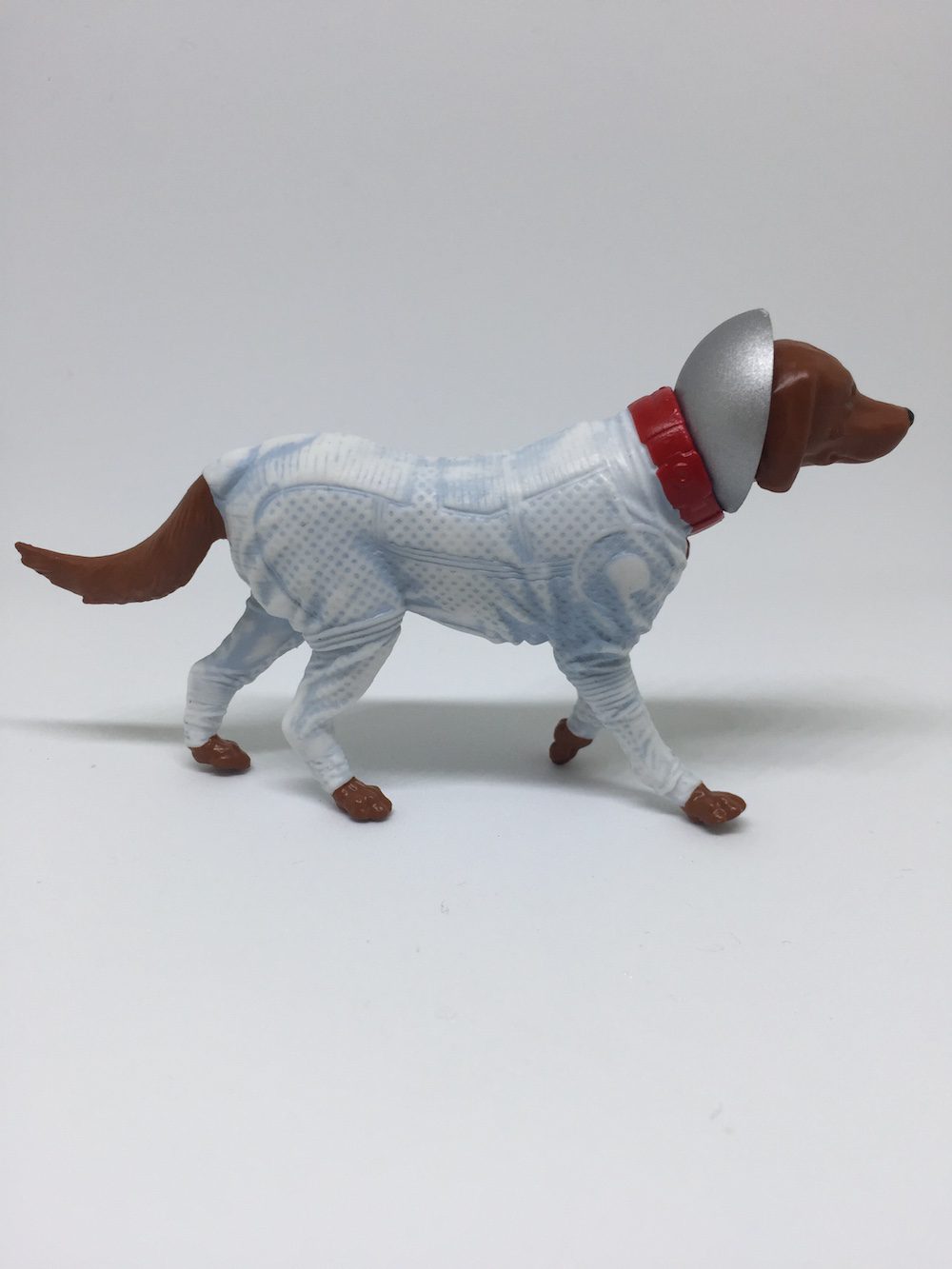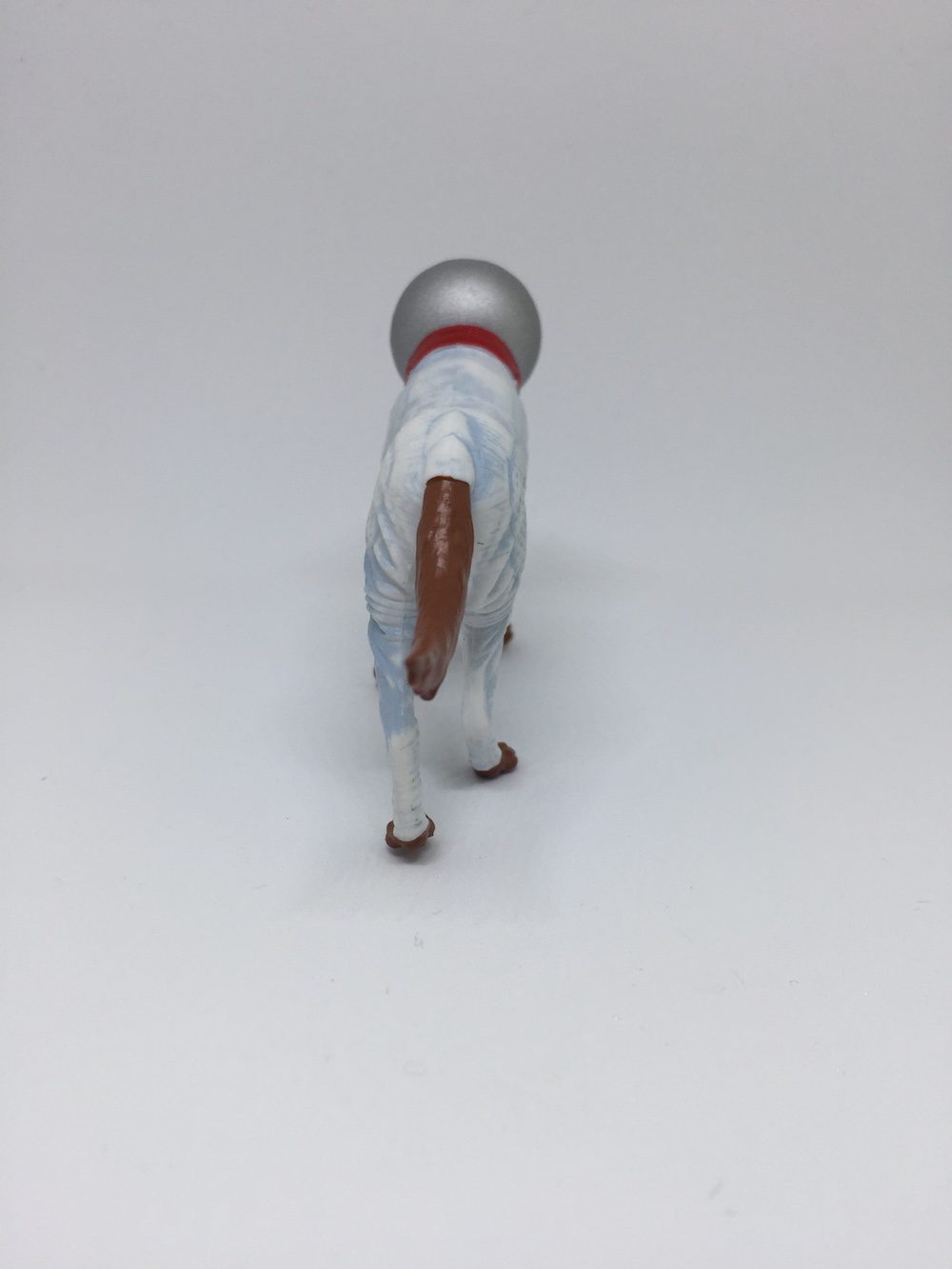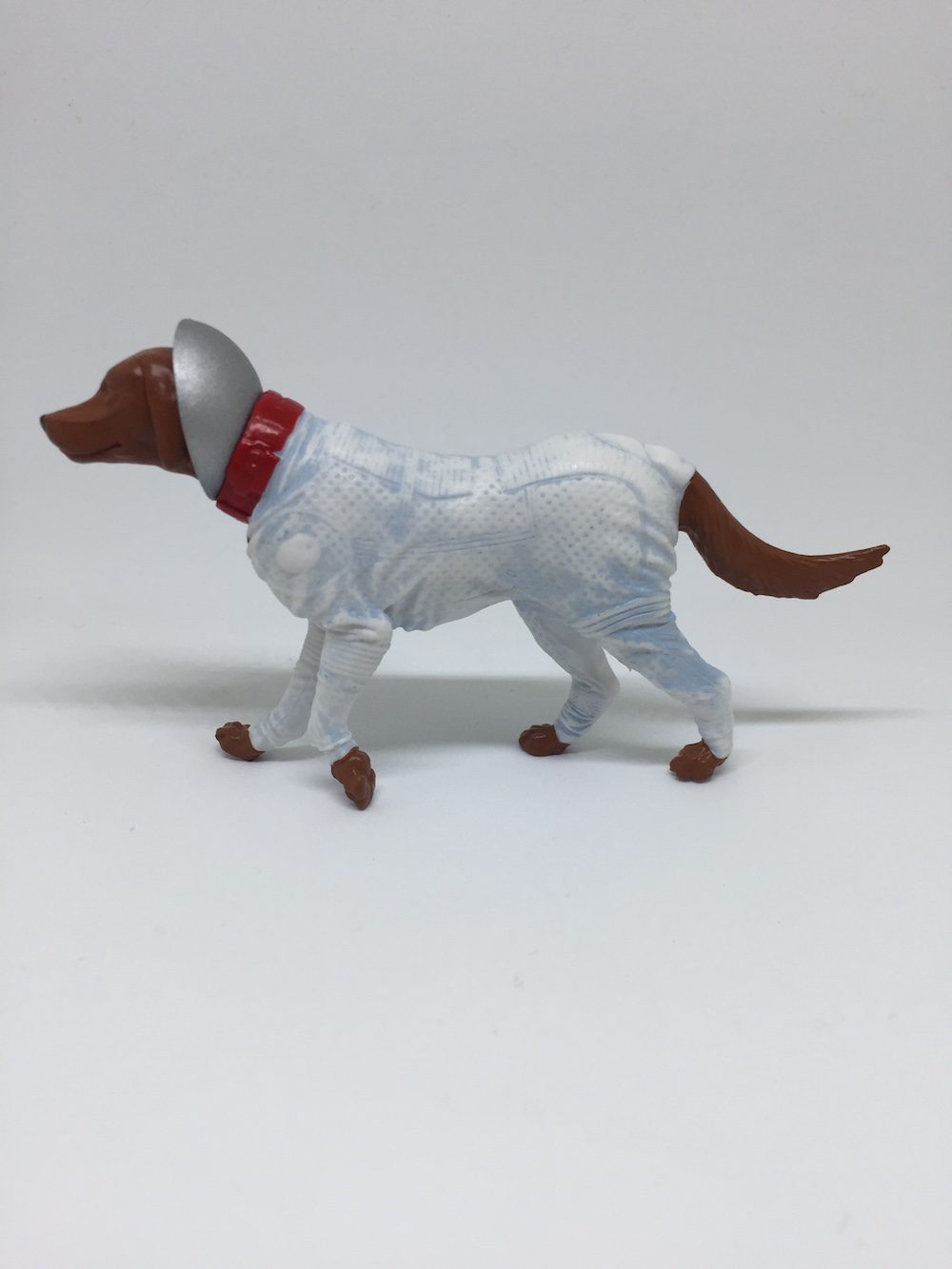 Cosmo's paint job also features several layers of shading and this gives his suit some depth, although the shading could be better at times. He can't bite things, but as a talking dog with psychic powers, you'd probably want to make him move things with his mind rather than anything else.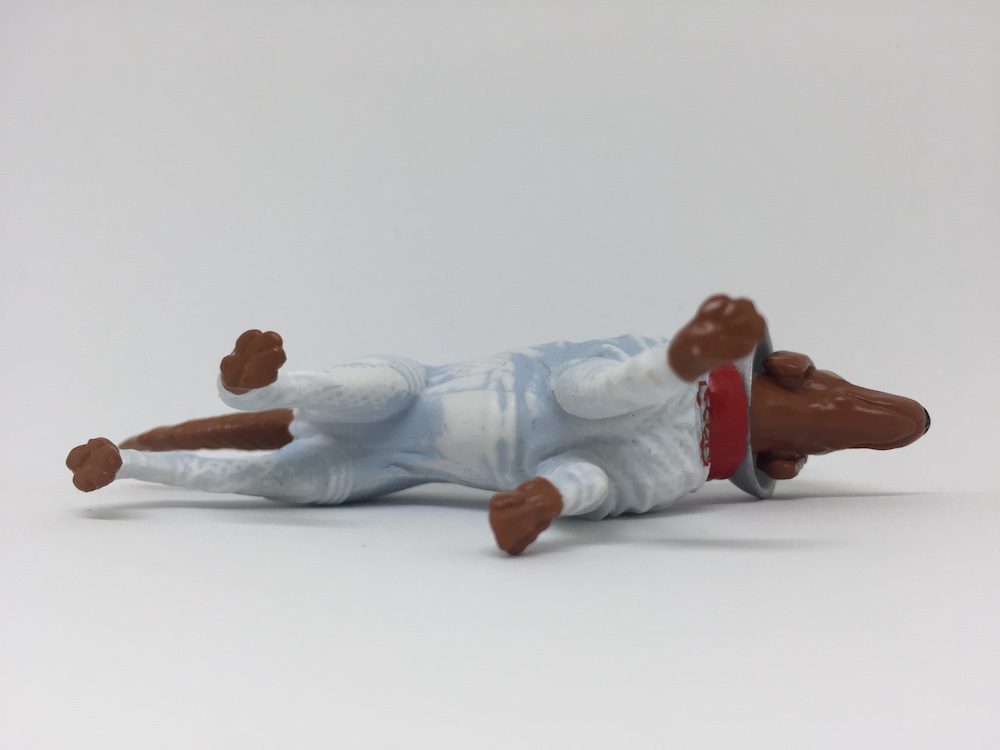 He's absolutely adorable though. I'm not a pet owner but I like dogs, and I think he'd go well with Mary Jane's pooch too (what's his name again?).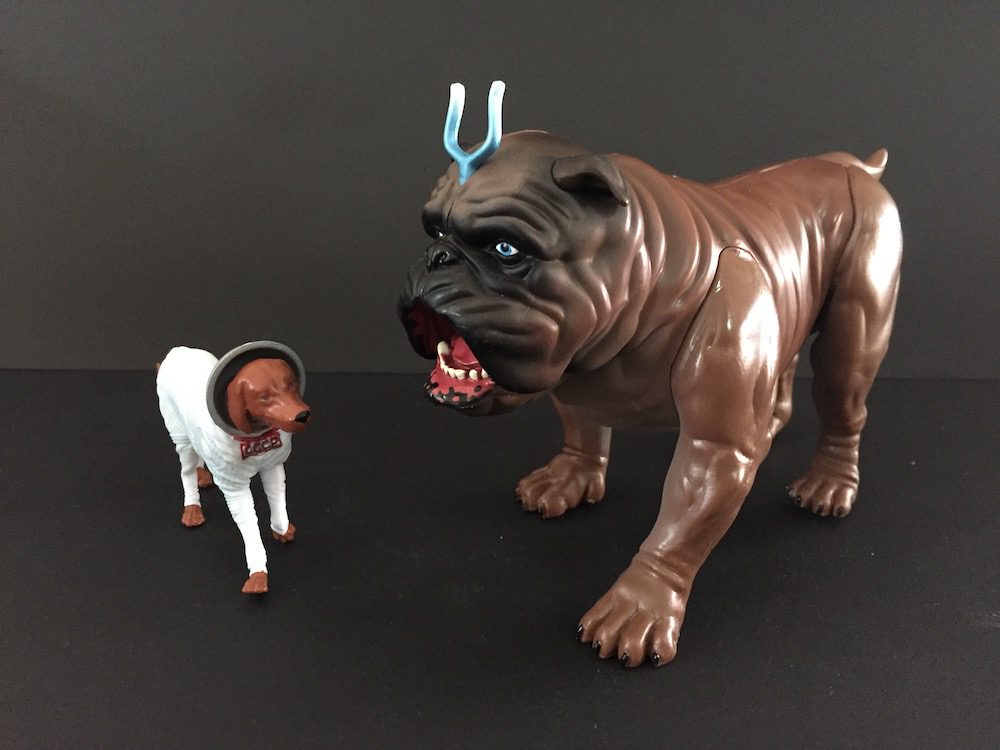 Cosmo the Spacedog and Lockjaw are the kinds of figures who really fit in an exclusive set, since it's hard to see their mass appeal on shelves. However, you can't deny that they are collectibles that would appeal to fans. Granted, you could buy some specialised pet toys, but then do you want to go through that much trouble when these cute, official figures already exist?
Holding out for a complete set of Pet Avengers one day!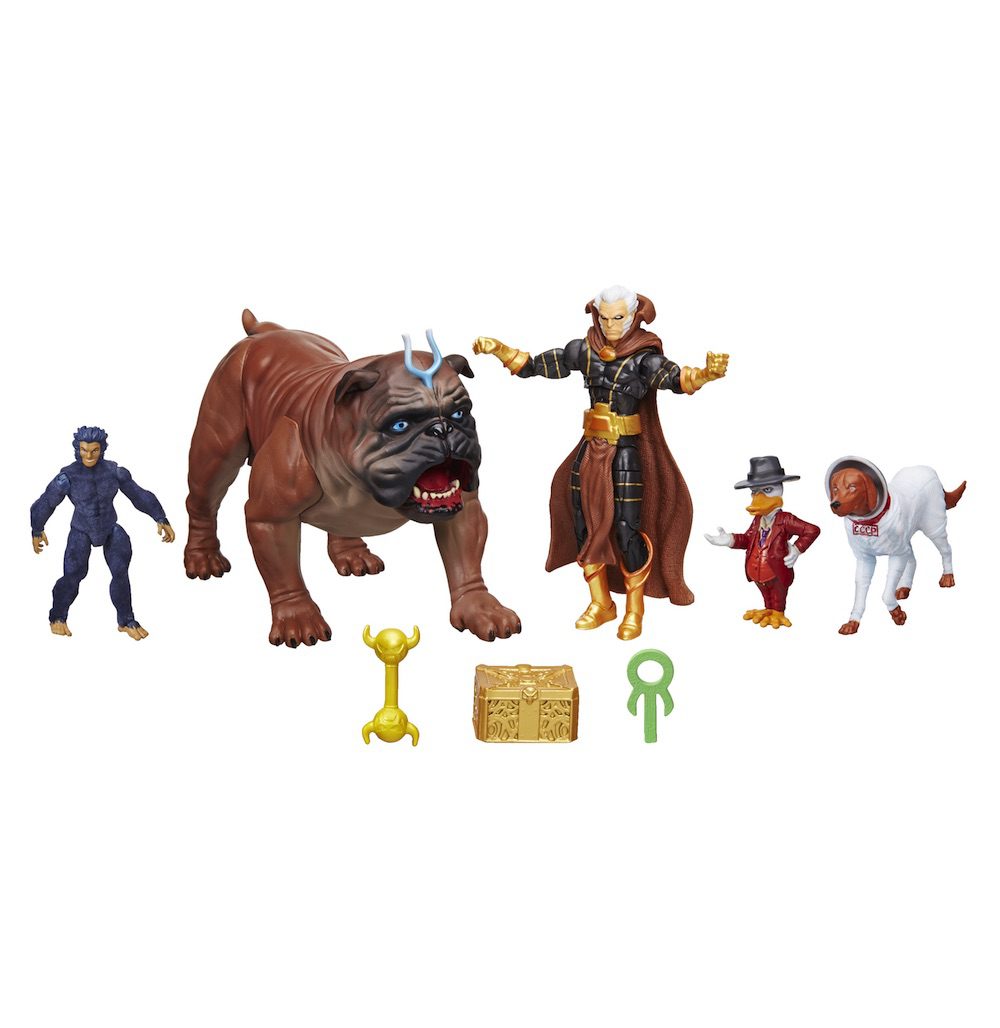 The Collector's Vault (Hasbro Singapore)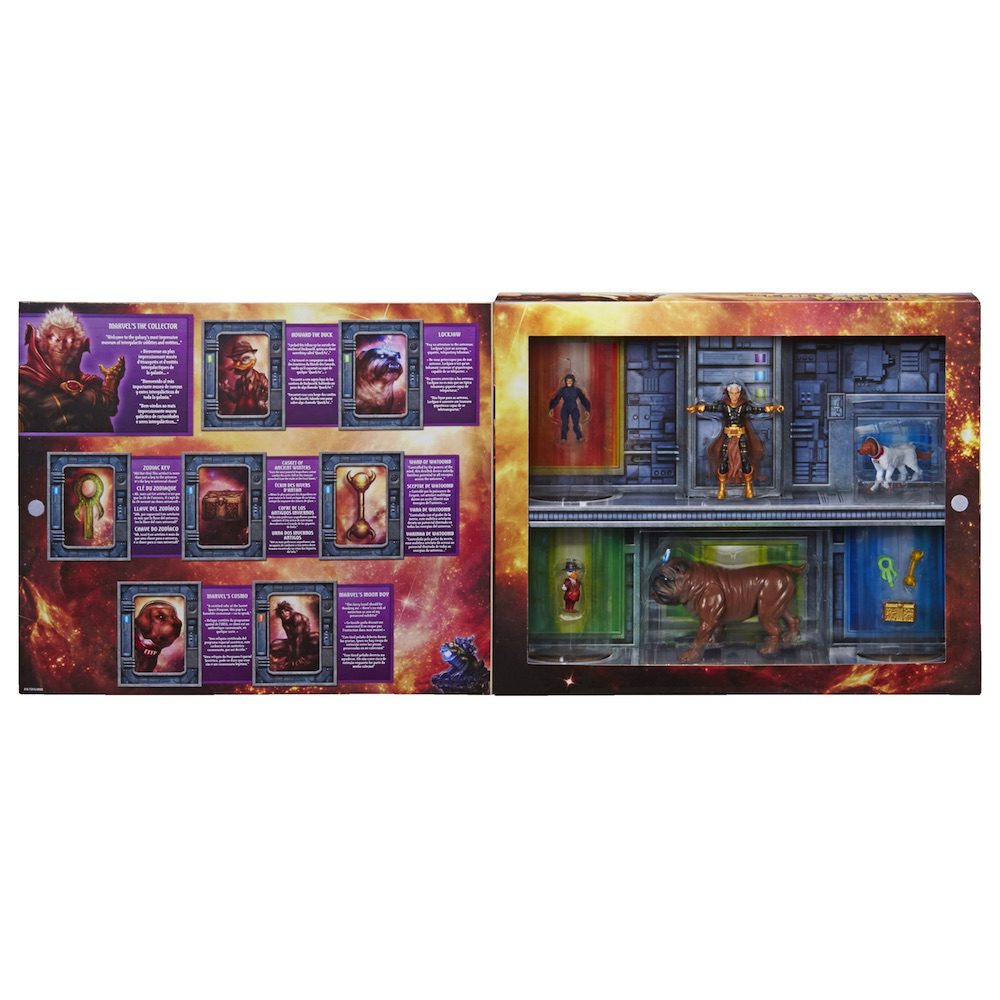 This is an original article on marcusgohmarcusgoh.com
---
SDCC 2016's 'The Collector's Vault'
[Toys] Cosmo the Spacedog and Lockjaw are absolutely adorable [Part 1 of 3] (SDCC 2016's 3.75″ 'The Collector's Vault')
[Toys] Howard the Duck and Moonboy are detailed but challenging to pose [Part 2 of 3] (SDCC 2016's 3.75″ 'The Collector's Vault')
[Toys] The Collector and his artifacts are quirky and distinctive [Part 3 of 3] (SDCC 2016's 3.75″ 'The Collector's Vault')
---
Follow Marcus Goh (yes, referring to myself in third person) on Facebook and Instagram for more (presumably) good updates!
I'm a Singapore television scriptwriter who's written for Lion Mums, Crimewatch, Police & Thief, and Incredible Tales. I'm also a Transformers enthusiast and avid pop culture scholar. You can find me on social media as Optimarcus and on my site.
Send me an email if you want to get in touch!
---
---