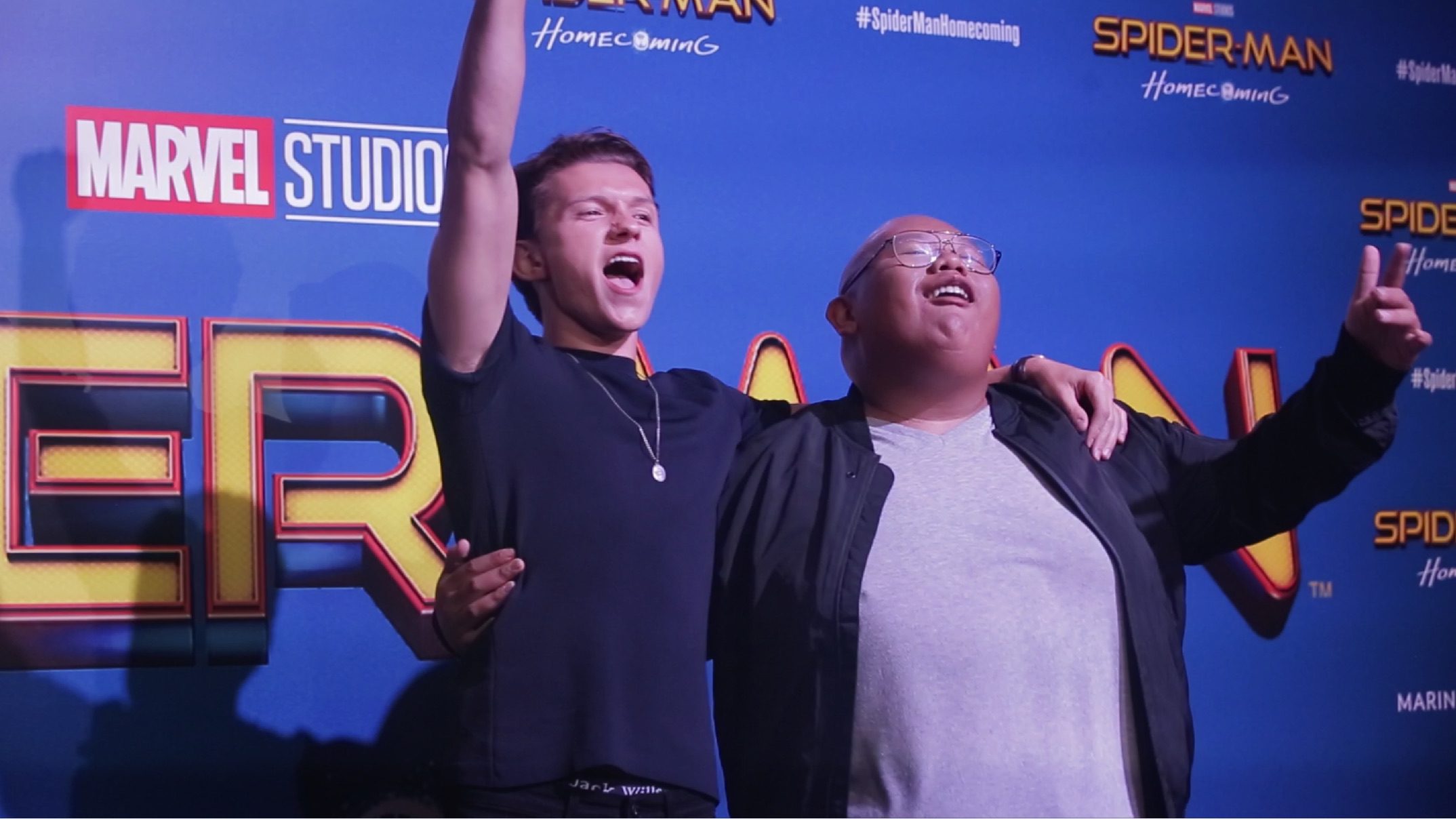 "I feel like we've flown into a better planet, you know. It's so modern and beautiful, and the architecture is so cool," said Tom Holland.
Holland, who plays Peter Parker/Spider-Man in the upcoming "Spider-Man: Homecoming", is in town with co-star Jacob Batalon, who plays Peter Parker's best friend, Ned Leeds, in the film.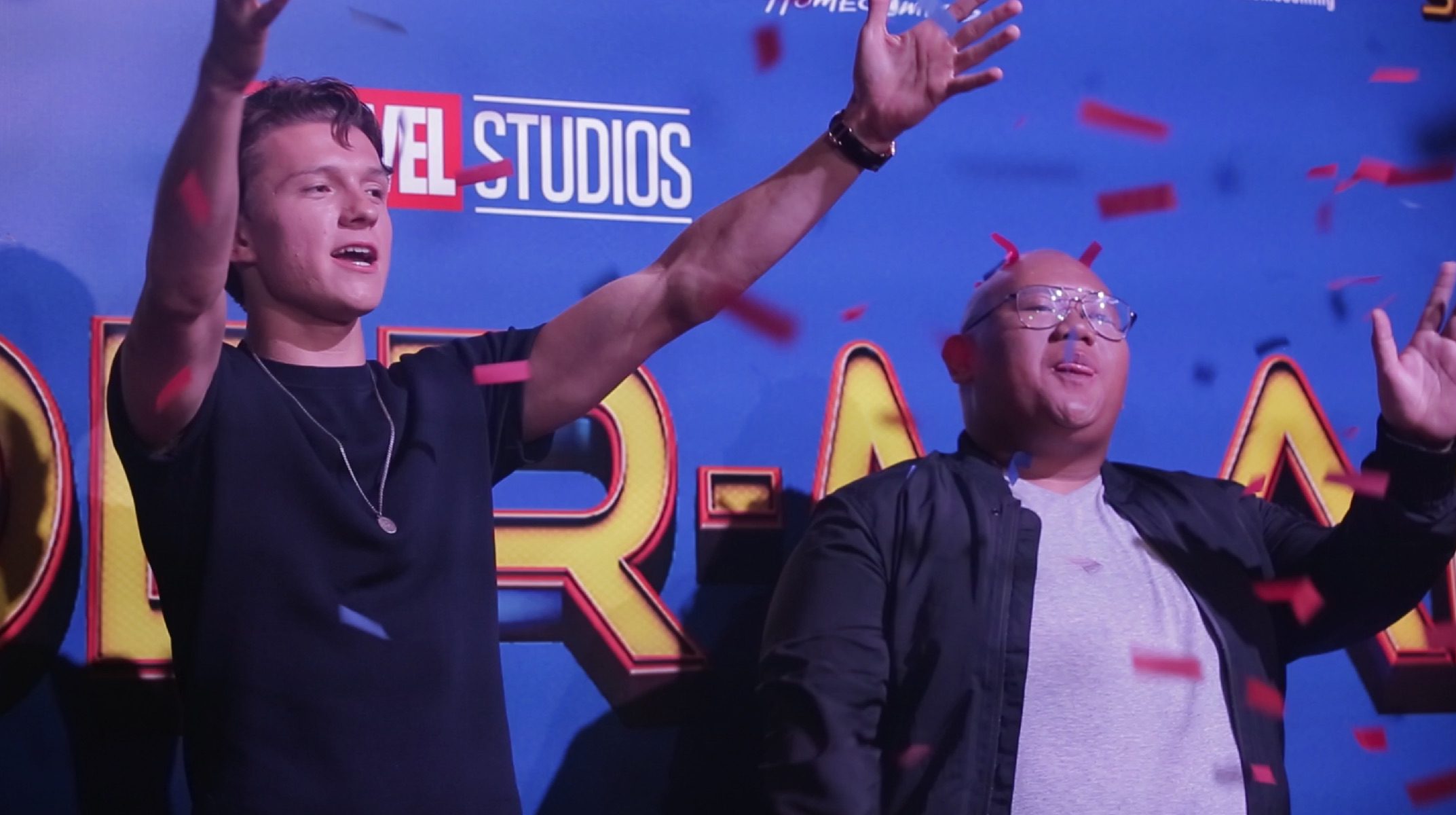 This is the duo's first visit to Singapore, and they're literally feeling the heat here.
"I played golf in black skinny jeans [yesterday]," said Holland, "and it was such a mistake." He also quipped that he would "probably have fried to death" if he had played golf in his Spider-Man suit.
However, it wasn't his first time experiencing such temperatures.
"Well, when we shot the movie in Atlanta, it's quite a similar heat to be there, in that suit, all day. It was tough," said Holland.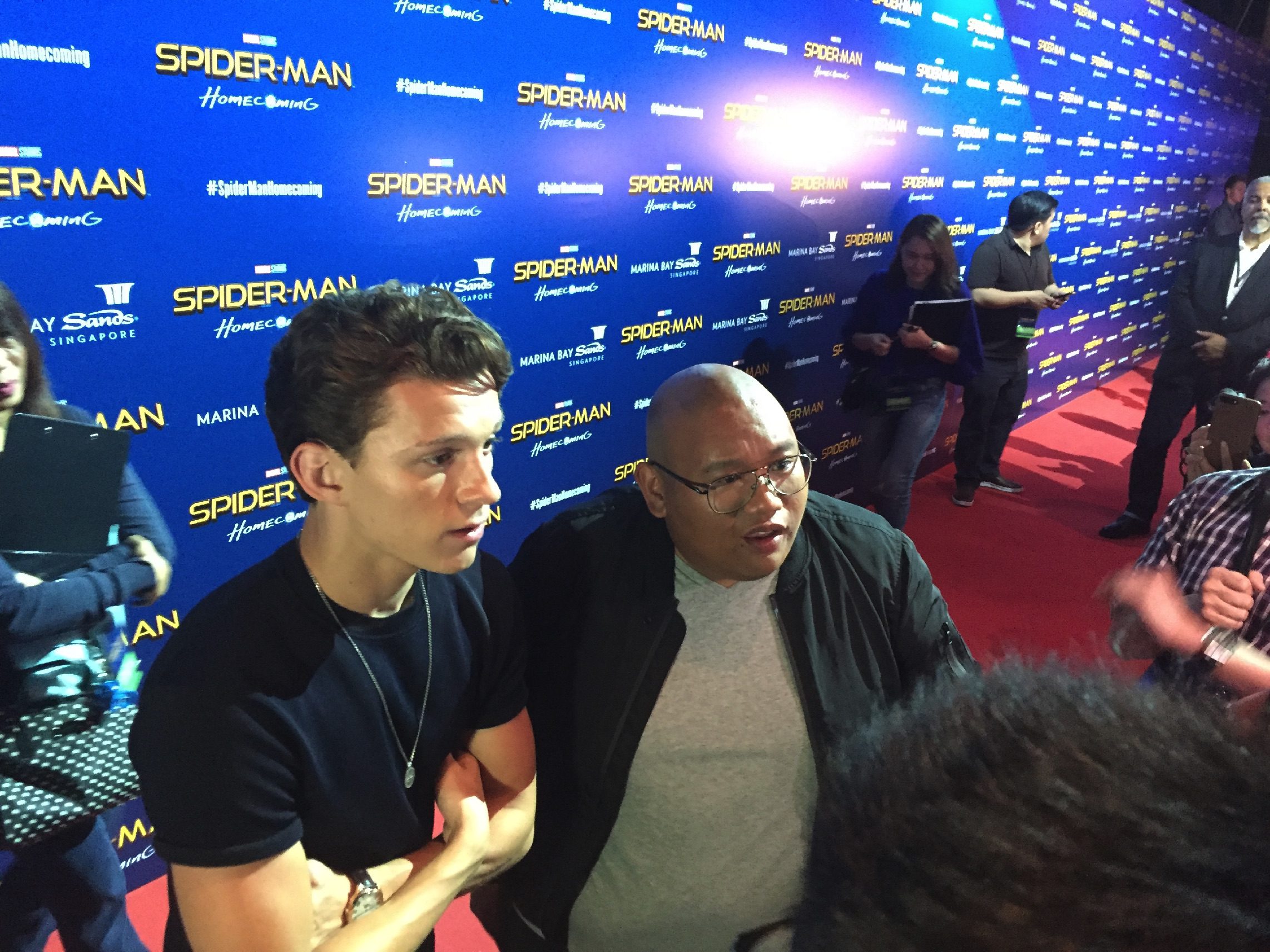 He also gave his take on which building he would web-sling from in Singapore.
"Probably the hotel. I would probably jump out of the pool, swing under the hotel, and then back into the pool again."
Holland posted on an Instagram Story yesterday of himself, Batalon, and his assistant Harrison Osterfield in the Infinity Pool at Marina Bay Sands, where they're currently staying.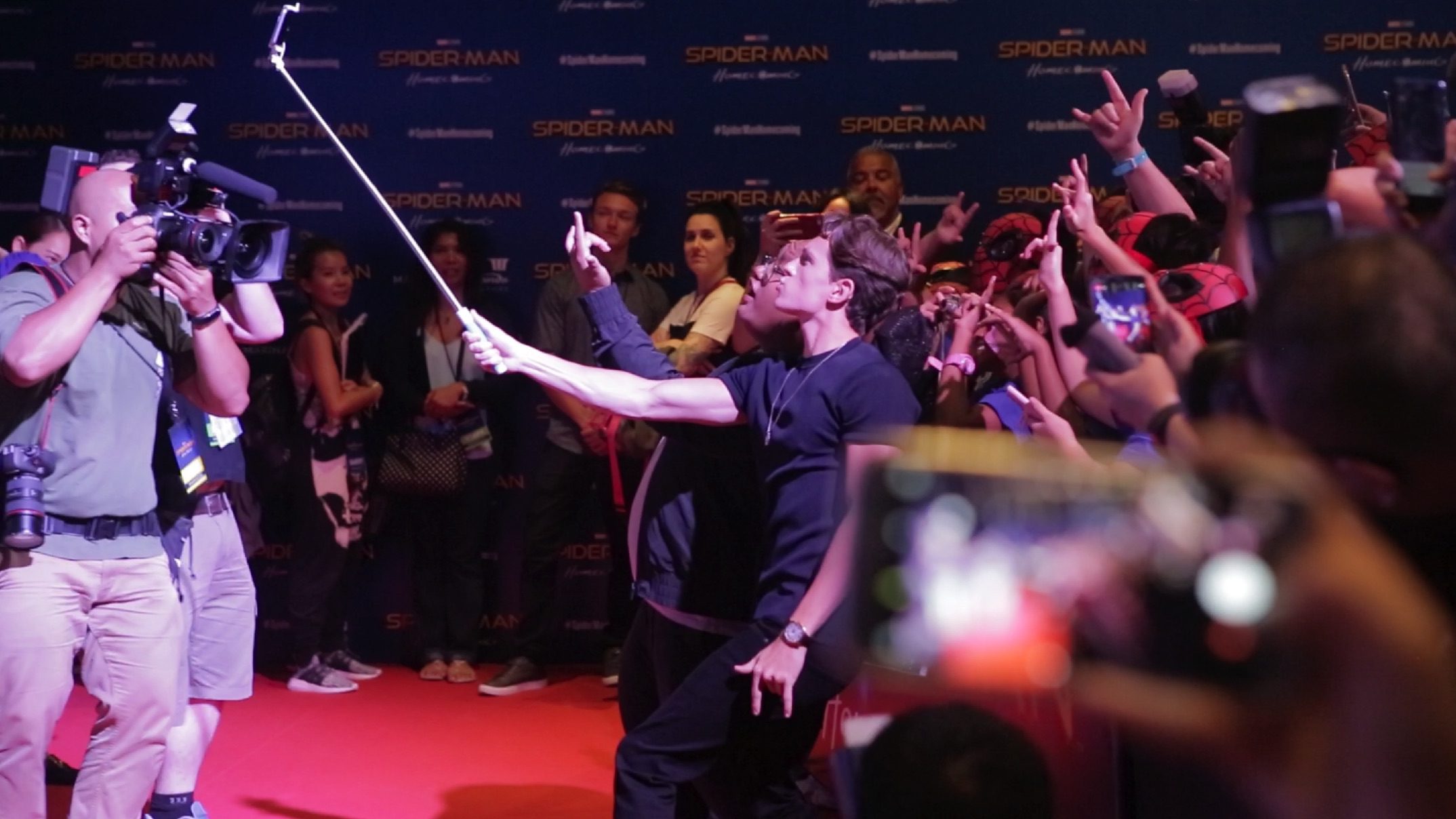 Thoughts on school in Singapore
"Spider-Man: Homecoming" features a teenage Spider-Man and his not so amazing classmates in high school. So how would the two actors fare in Singapore's school system?
"Probably not so good," said Holland.
When asked about his favourite subject in school, he paused for a very long time before replying.
"I really liked history. I was always a big fan of history, not that I was very good at remembering anything. In my history exam, it said "write about this dictator in this time" and I wrote about Hitler, and I left thinking I'd crushed the exam." A classmate later asked him "How much did you write about Stalin?"
"So I failed the exam," laughed Holland.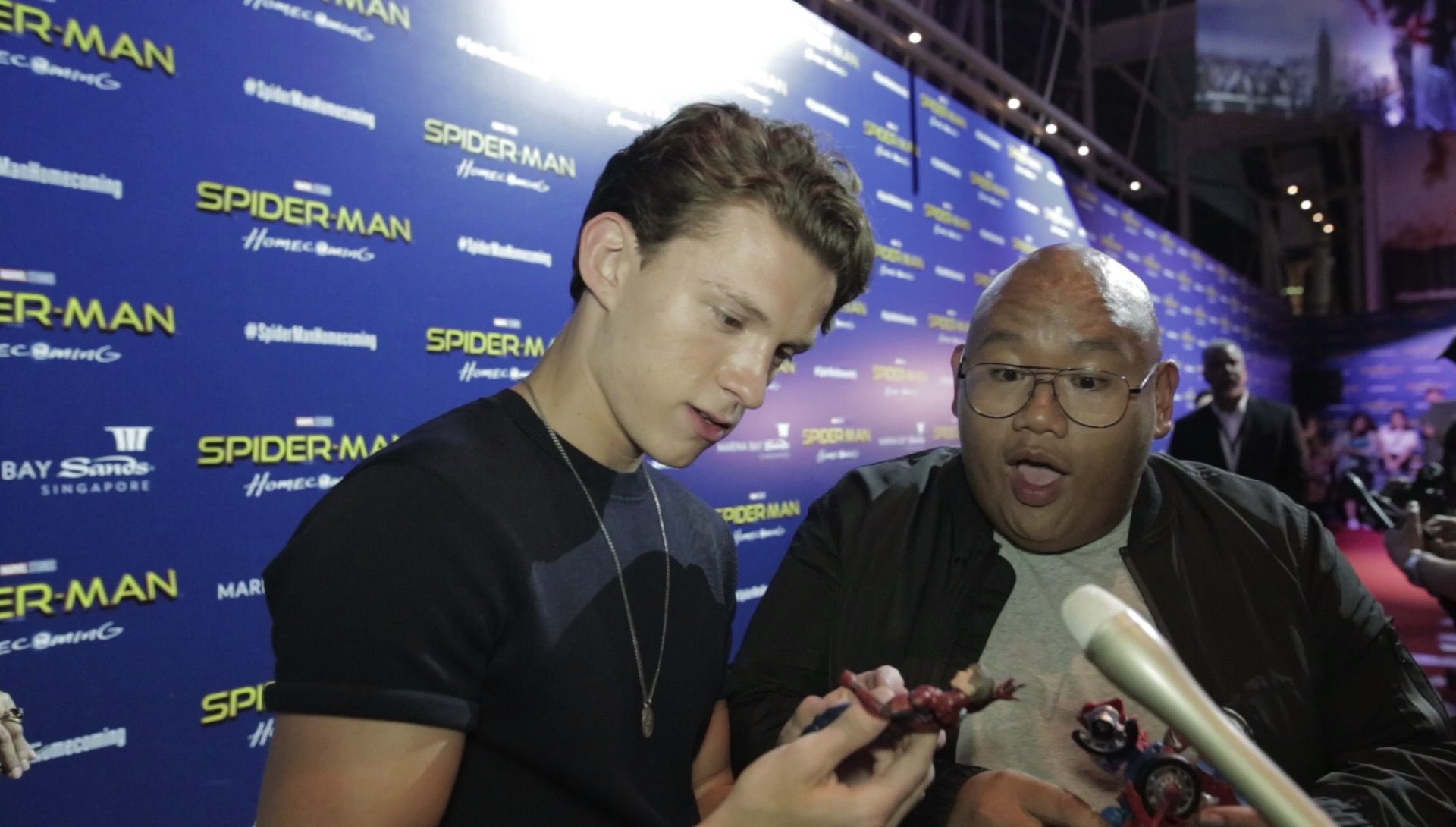 Batalon also agreed that he'd be "right below average" in the Singapore school system.
"My favourite class was my free period," said Batalon. "I'm being completely serious."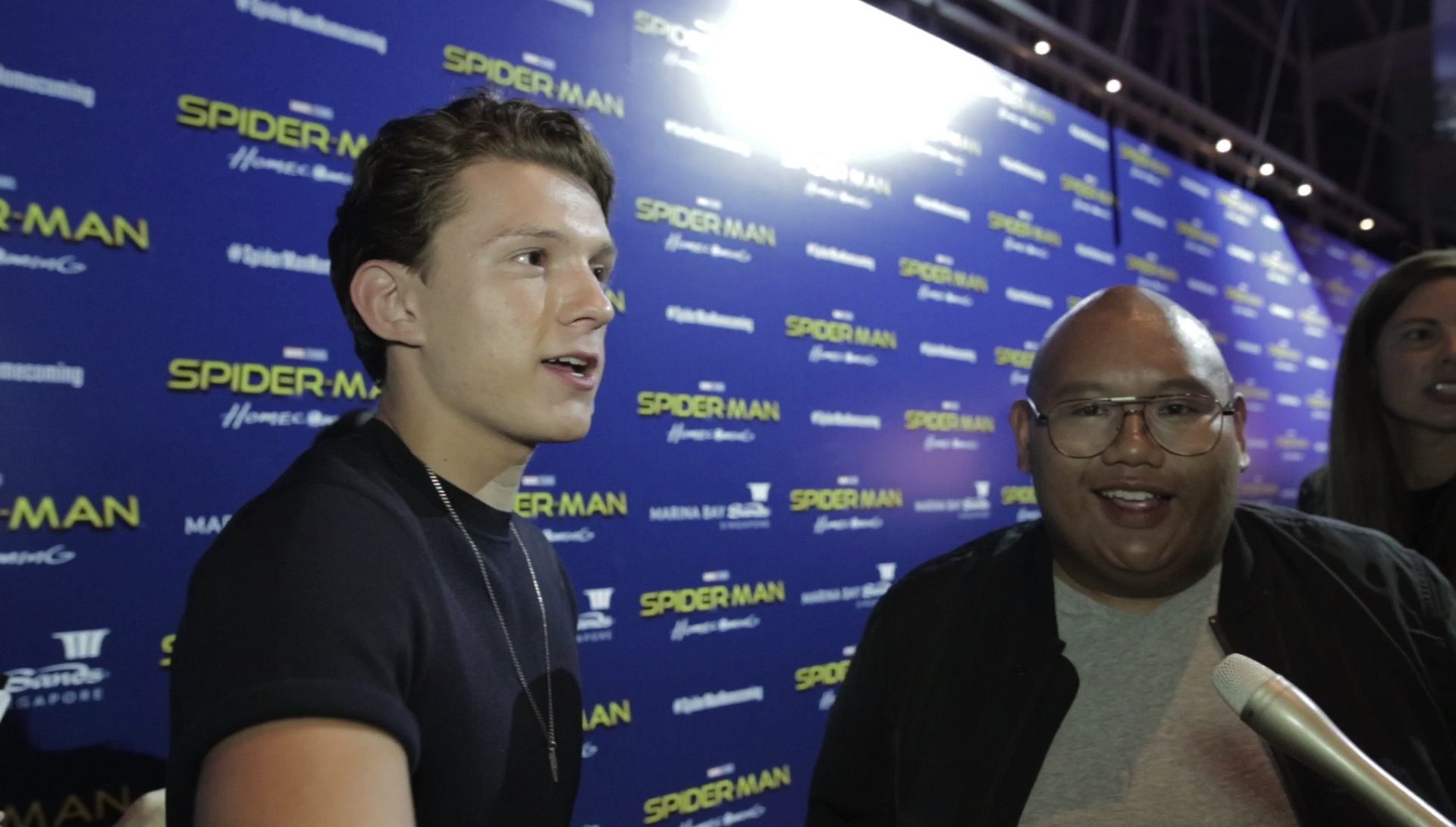 Getting the roles
Batalon explained that he was in film school when he auditioned for the part. Before that, he had starred in the short film "North Woods".
For Holland, he had to do "five self-tapes, one audition, and then two screen tests" before getting the role. He learned that he got the role through Instagram before getting a call from Marvel Studios president Kevin Feige.
Before that, he revealed "I was searching the Internet every five minutes trying to find any piece of news."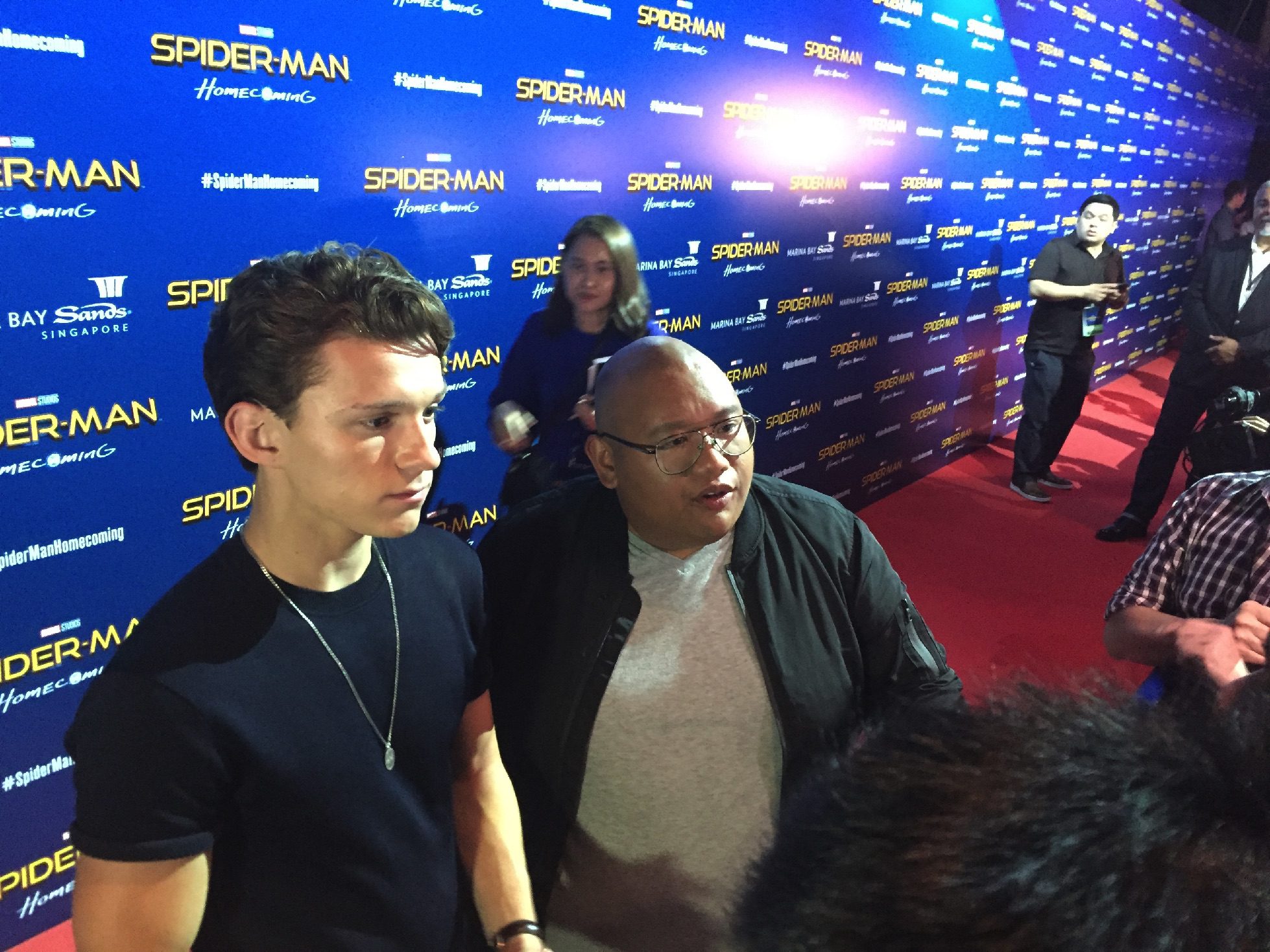 Holland and Batalon clearly have good chemistry, and it shows in real life as well as in reel life. This is thanks to the screen tests, Holland explained.
"That's what screen tests are for. These things where I would be at an audition and they would bring in like, it was ten analysts. And you basically spend an hour with each person and kind of workshop the scene, and you can tell very quickly especially with actors, the chemistry, whether it's going to work. Jacob and I immediately hit it off."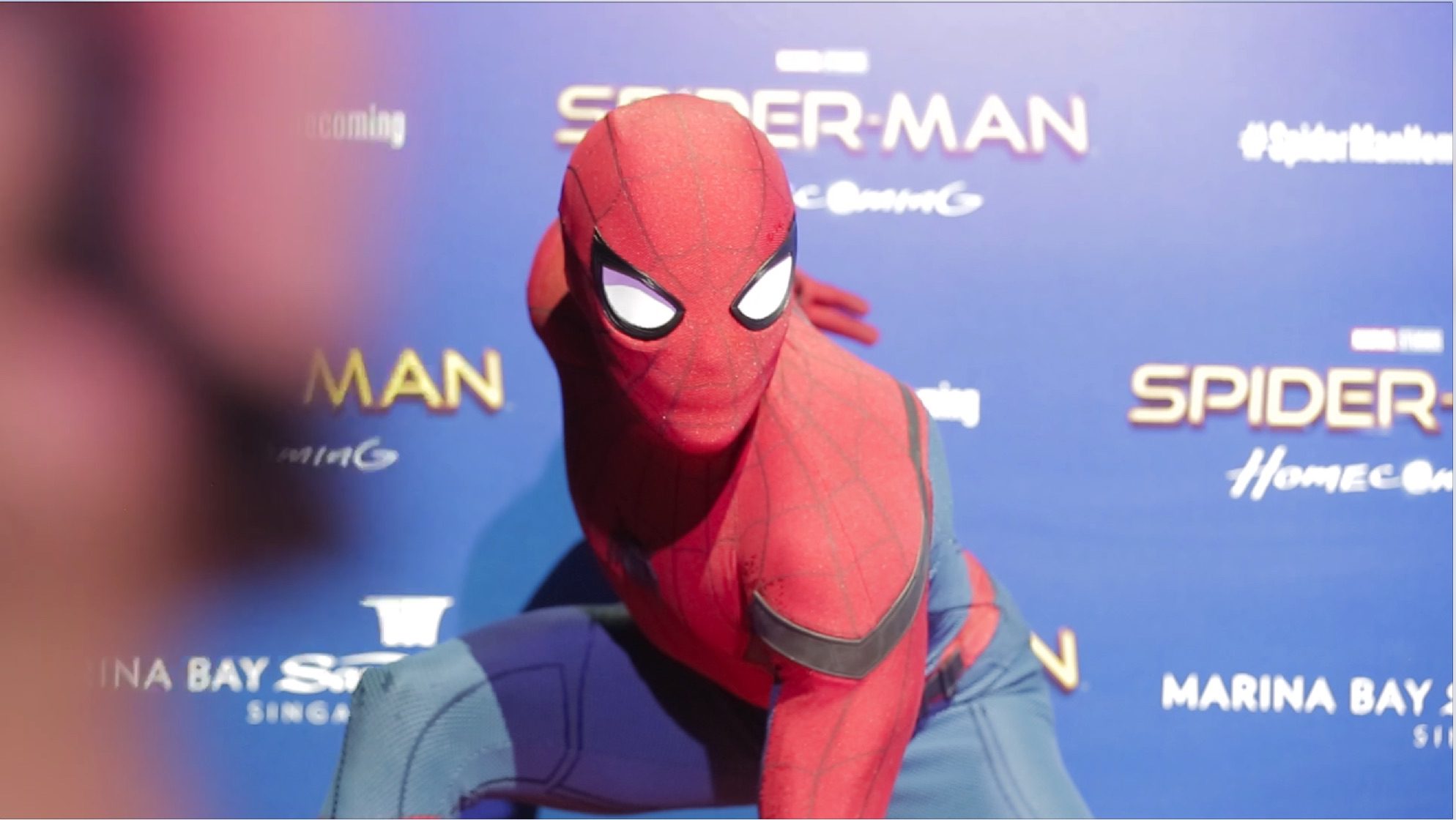 Possible clues to the plot of "Spider-Man: Homecoming"?
(Warning: Possible spoilers for those who haven't seen the trailers)
Feige stated that "Spider-Man is still Spider-Man even if he's not wearing his outfit. And that's very much the same thing that he's faced with over with course of the movie."
"Sometimes, all the gadgets that Ton Stark puts into that suit are a hindrance to Peter. He doesn't use all of those gadgets. He doesn't need all that stuff and he doesn't quite know how to use it all. So often times, it causes as many problems as it does solutions for him. But the movie is very much about Peter realising he is a hero with or without all of the gadgets Tony Stark can give him."
Traditionally, stories where the protoganist learns that heroism isn't dependent on external aids usually end with the character discarding the external aid.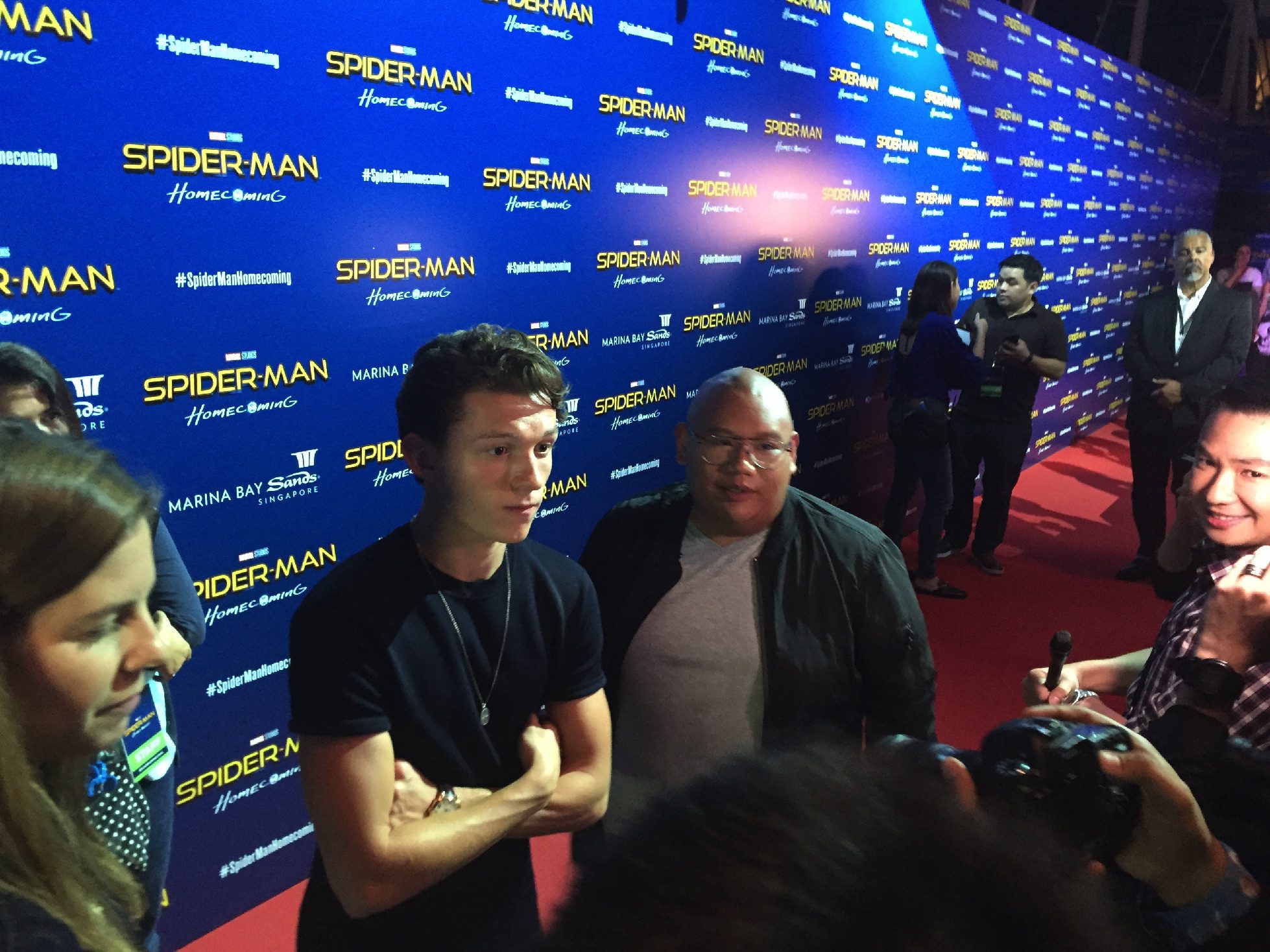 Feige also responded to the question of whether any Asian artistes were being considered for any future characters in the Marvel Cinematic Universe.
"The answer is yes. I can't tell you who we have in mind, but I think looking at some of the future films in Phase 4, or whatever comes after Phase 3, the answer to that is yes," he said.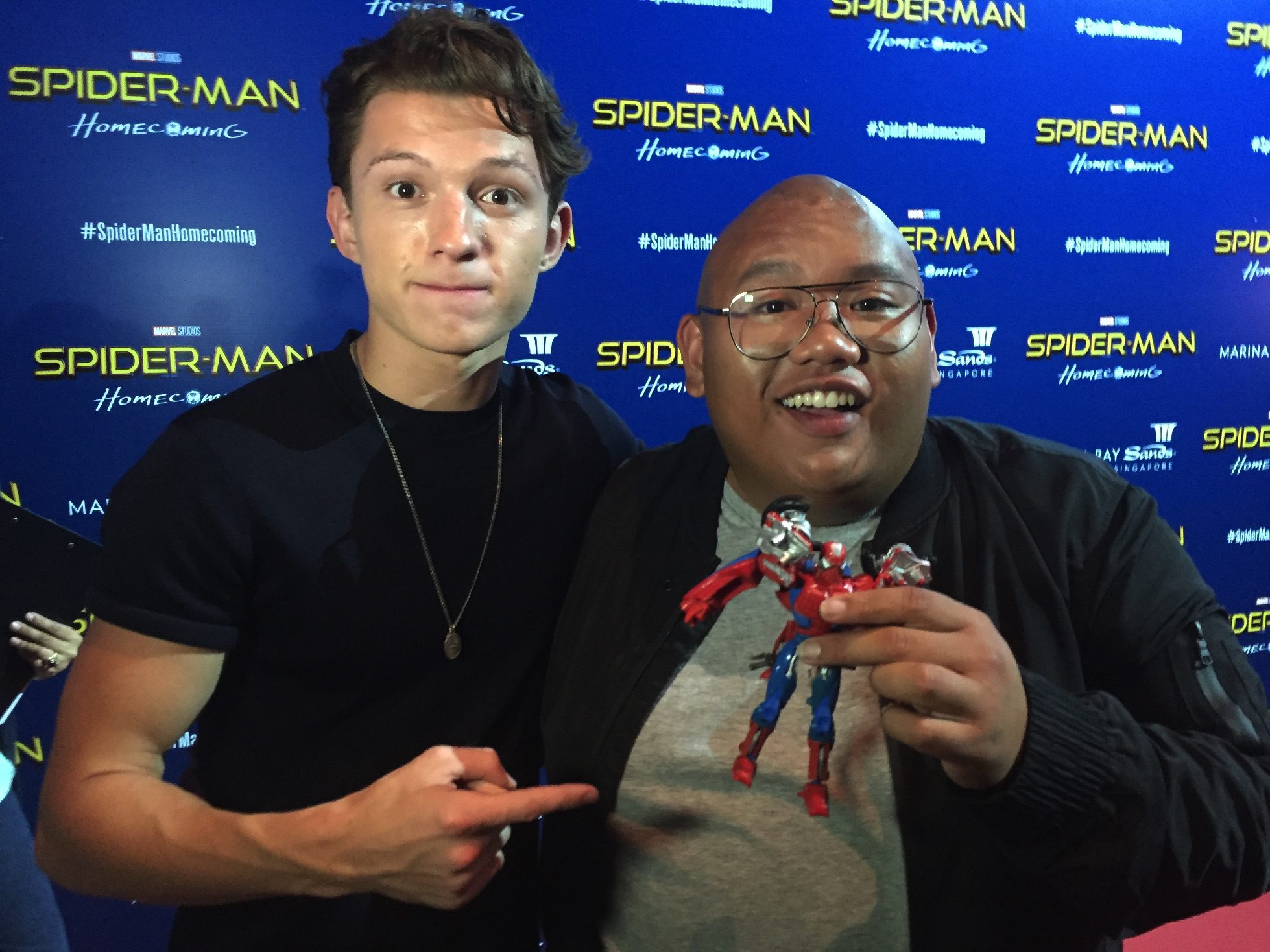 This article was written for and first published on Yahoo Singapore.
---
Follow Marcus Goh (me lah) on Facebook and Instagram for more (presumably) good updates!
I'm a a Singapore television scriptwriter who's written for Crimewatch, Police & Thief, Incredible Tales, and Point of Entry. I'm also a Transformers enthusiast and avid pop culture scholar. You can find me on social media as Optimarcus and on my site.
Send me an email if you want to get in touch!