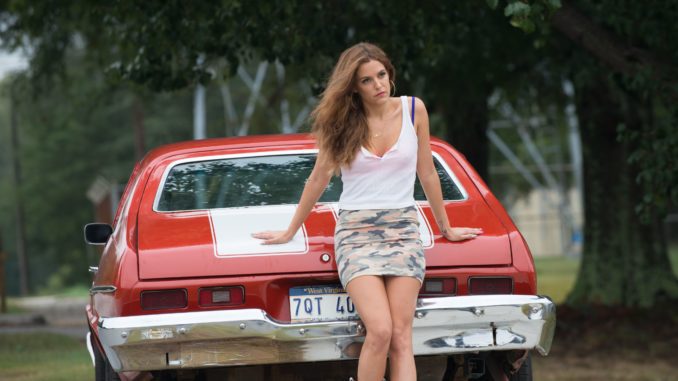 So many movies, so little time. Every month I'll suggest five movies you must watch. Can you catch them all?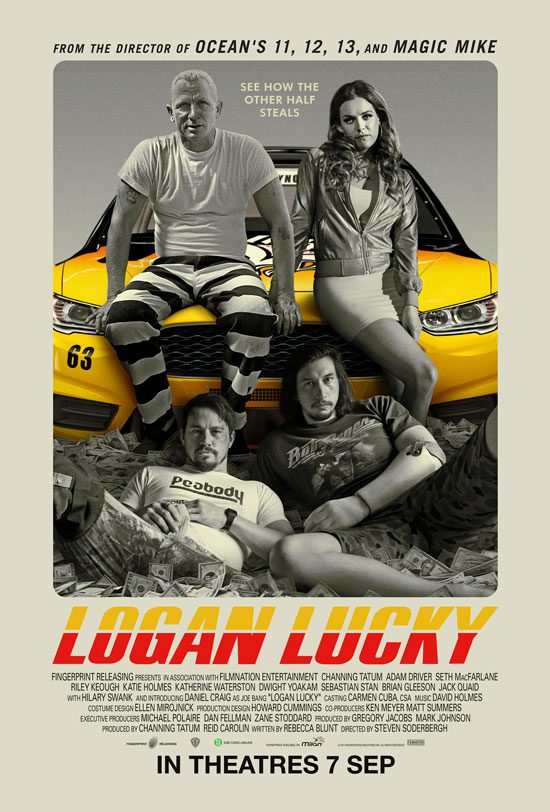 Logan Lucky (7 Sep)
In this turbocharged heist comedy from Academy Award-winning director Steven Soderbergh, West Virginia family man Jimmy Logan (Channing Tatum) leads his one-armed brother Clyde (Adam Driver) and hairdresser sister Mellie (Riley Keough) in an elaborate scheme to rob North Carolina's Charlotte Motor Speedway. To help them break into the track's underground cash-handling system, Jimmy recruits volatile demolition expert Joe Bang (Daniel Craig). Further complicating the already risky plan, a scheduling mix-up forces the thieves to execute the job during the Coca-Cola 600, the track's most popular NASCAR event of the year.

As they attempt to pull off the ambitious robbery, the down-on-their-luck Logans face a final hurdle when a relentless FBI agent (Hilary Swank) begins investigating the case. Also starring Seth MacFarlane, Katie Holmes, Katherine Waterson, Dwight Yoakam, Sebastian Stan, Brian Gleeson and Jack Quaid.
Much has been said about the distribution model for "Logan Lucky" so suffice to say if it works out, we might be looking at a way for more independent filmmakers to finance their own films. I say that as if I'm going to finance a film, which I'm not, but it's heartening to know that there's no "executive meddling" involved in this film.
Story-wise, it's literally a low budget heist film. With Daniel Craig and Channing Tatum on board, it sounds like there's going to be a lot of testosterone involved. I'm quite keen to see how it all pans out for them.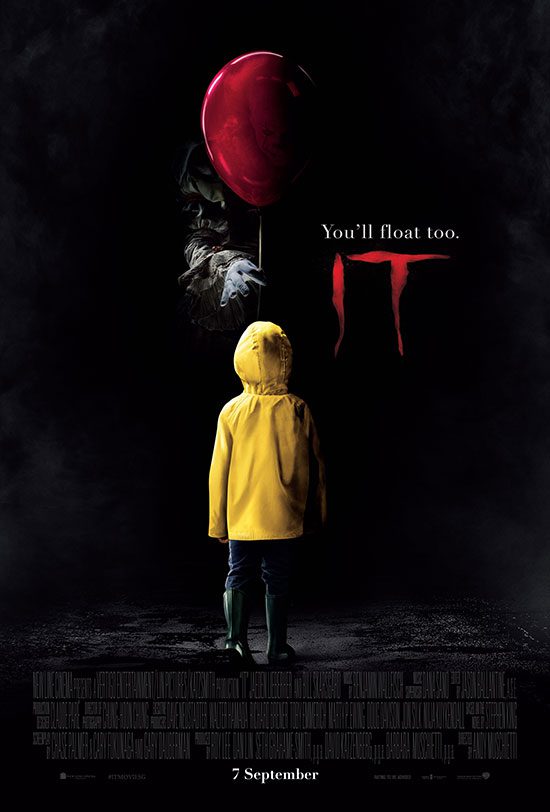 IT (7 Sep)
In the Town of Derry, the local kids are disappearing one by one, leaving behind torn body parts/remains. Soon afterwards, in a place known as 'The Barrens', a group of seven kids are united by their horrifying and strange encounters with a clown called Pennywise, which they all share, but one kid, Bill Denborough, has a more personal vendetta with the clown. 27 years after their last encounter together with Pennywise, the 'Losers Club' has regrouped from their successful lives and businesses by Mike Hanlon, the only member of the Losers Club that stayed in Derry, because IT has returned, and kids are disappearing again. The only problem is that they have all forgotten what occurred that summer. But through a blood oath, they return. It's up to The Lucky Seven to regain their memories, to think of the key to killing Pennywise, and to stay alive long enough to end his tyranny but to also realise what brought them together in the first place.
"IT" is screening during the Seventh Month so it's rather… apt. I did a quick search for clown images the other day and I realise that most clown images are horrifying rather than funny these days. It's amazing how clowns have turned from this wholesome symbol of comedy into a representation of terror, and the role of "IT" in this can't be denied. Pretty excited for it!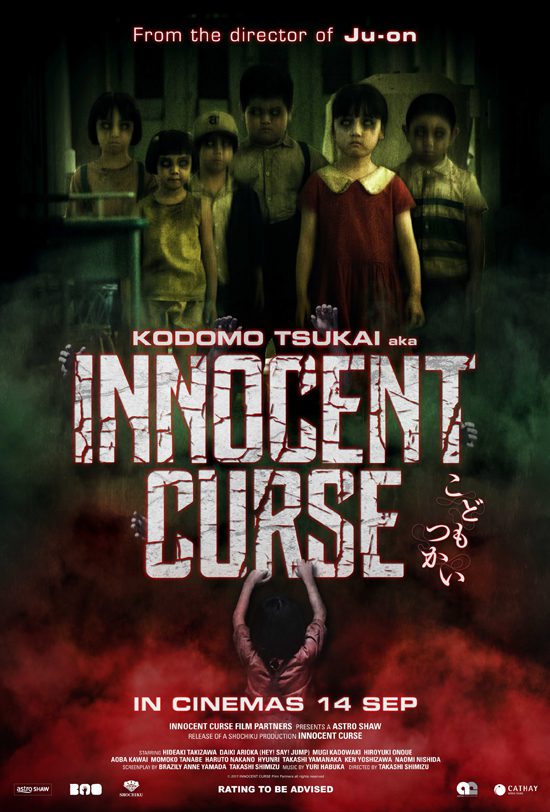 Innocent Curse (Kodomo Tsukai) (14 Sep)
A suburban town is shaken by a series of mysterious child disappearances, and suspicious adult deaths. A rumor begins to spread on the internet that any adult who suddenly encounters a "returned "child" will die mysteriously three days later. Local newspaper reporter Shunya Ezaki (Daiki Arioka) refuses to believe that children are killing adults, and begins to investigate the truth behind the strange deaths. Meanwhile, Shunya's girlfriend and nursery school worker Naomi Harada (Mugi Kadowaki) waits for the mother of a young boy to come and pick him up, but day turns to night and there is still no sign of her, leaving Naomi with no choice but to look after the boy herself. Before long, they are stalked by a shadowy figure, the "Kodomo Tsukai" (Hideaki Takizawa). Eventually, the boy goes missing. This turns out to be only the opening act of a horrific ordeal for Shunya and Naomi, whose fates are sealed when they cross paths with the Kodomo Tsukai.
Yesssss it's another horror film during the Seventh Month! It'll be fun to finally compare the Asian and Western horror (since they're relatively close to each other and both feature children significantly) to see who does it best. Child ghosts are also always damn freaky, so beware of any kids or clowns you see this month. Heh.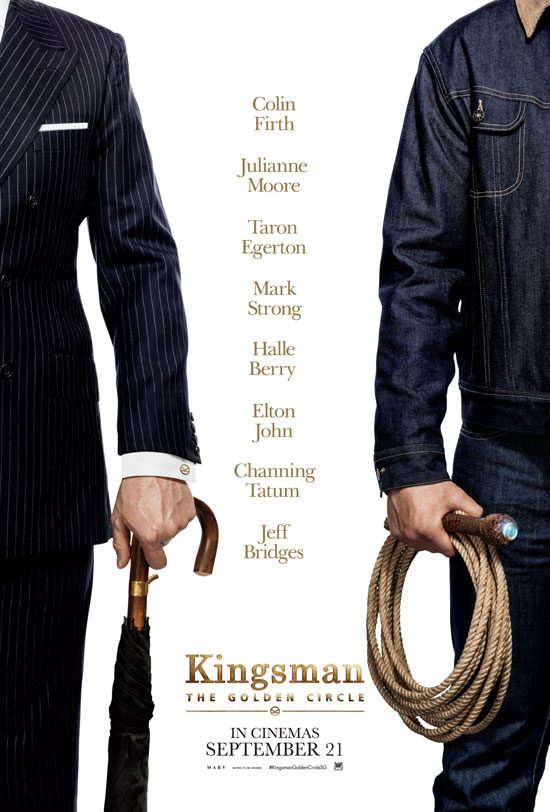 Kingsman: The Golden Circle (21 Sep)
"Kingsman: The Secret Service" introduced the world to Kingsman – an independent, international intelligence agency operating at the highest level of discretion, whose ultimate goal is to keep the world safe. In "Kingsman: The Golden Circle," our heroes face a new challenge. When their headquarters are destroyed and the world is held hostage, their journey leads them to the discovery of an allied spy organization in the US called Statesman, dating back to the day they were both founded. In a new adventure that tests their agents' strength and wits to the limit, these two elite secret organizations band together to defeat a ruthless common enemy, in order to save the world, something that's becoming a bit of a habit for Eggsy…
The first "Kingsman" movie was a good, tongue-in-cheek, horrifically violent spy film that had distinctly British humour, even if it wasn't all that flashy. But it was a good change from the usual spy fare we had been used to up to that point, and this is what made it so notable. Now that it's returned for a sequel, will it still be as good? Will it have the same elements but inject few twists to it? Will it live up to our impossible standards?
Also I didn't really like Taron Egerton's performance so I'm hoping there's less of him in this film.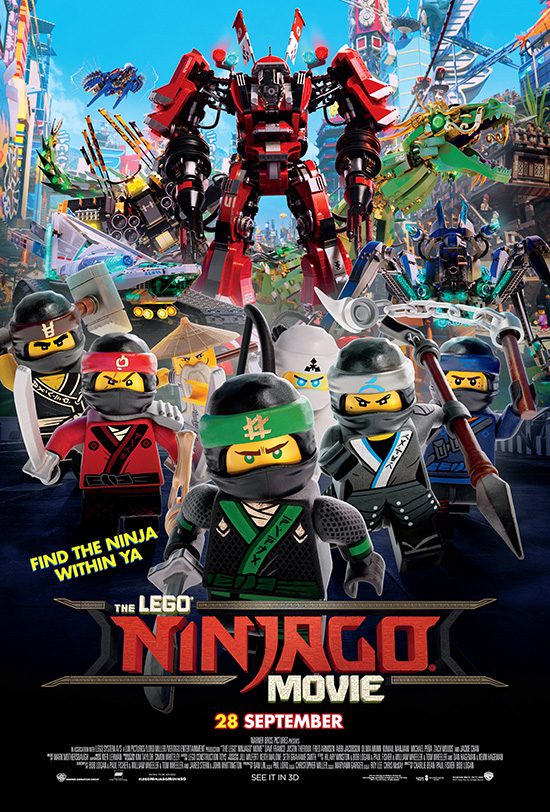 The Lego Ninjago Movie (28 Sep)
In this big-screen NINJAGO adventure, the battle for NINJAGO City calls to action young Master Builder Lloyd, aka the Green Ninja, along with his friends, who are all secret ninja warriors. Led by Master Wu, as wise-cracking as he is wise, they must defeat evil warlord Garmadon, The Worst Guy Ever, who also happens to be Lloyd's dad. Pitting mech against mech and father against son, the epic showdown will test this fierce but undisciplined team of modern-day ninjas who must learn to check their egos and pull together to unleash their inner power of Spinjitzu. 
Lego movies are always cute. They echo our way of playing with Lego when we were young, and I remember creating makeshift Lego Ninja Turtles (but now there are real ones) (even though the license has gone to Mega Bloks) (and they've created a Technodrome!). Not entirely sure if the ninja aesthetic works with Lego, but if they can do Lego Avengers and Justice League, they can do anything. After all, these are masters of Spinjitsu, right?
---
You might also like to read:
[Movie Review] "Kingsman: The Secret Service" is nostalgic spy fun
---
Follow Marcus Goh (me lah) on Facebook and Instagram for more (presumably) good updates!
I'm a Singapore television scriptwriter who's written for Crimewatch, Police & Thief, Incredible Tales, and Point of Entry. I'm also a Transformers enthusiast and avid pop culture scholar. You can find me on social media as Optimarcus and on my site.
Send me an email if you want to get in touch!