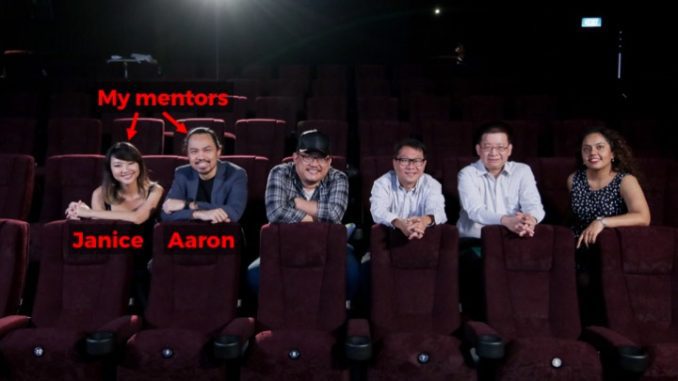 So after the disastrous week where my laptop died, and also a broken phone this week, I managed to a)clear my deadlines (for paid work I do) b)finish writing my script. But of course, writing my script was the highlight of my week.
I haven't written a script for the sake of fun in a long time since the expectation is different when you're doing it as a professional service versus when you're doing it for passion. Like writing model compos. Yes I have written model compos for passion.
Of course, I have requirements and constraints to adhere to in this script (10 minutes, the theme is past, present, future), but I have a lot more liberty to craft the story and characters. Then again, I also have a lot more pressure since whether the story works or not is really dependent on me.
Anyway, if you're wondering, no, I usually don't write dirty jokes or politically incorrect jokes in my scripts. I know they're funnier, but this is mainly due to the fact that I was trained to write PG-level comedy. Of course, this is very different from what I'm like in real life… but just to answer the question(s) that I've been asked. So no lewd scenes, sorry everyone, although I have a bedroom scene.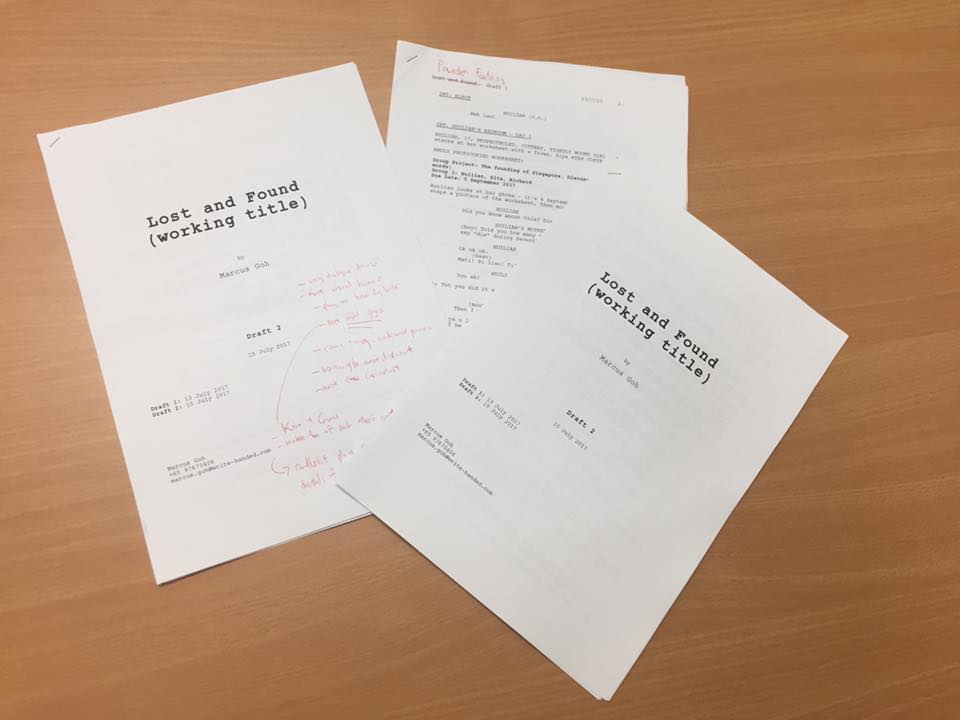 The process
So, uh, the process. Very early on in my career, I realised there are four questions that people always ask when they learn that I'm a scriptwriter. So I won't rehash that.
Normally for a series there'll be a lot of brainstorming and then a series bible, plot arc Excel sheets, quick and short one-pagers for each ep, tonnes and tonnes of research, and multiple versions of everything. But I'm doing a ten-minuter here.
I had been copying down notes on my phone ever since I learnt I was selected, and when it came time to write, I had this whole elaborate plan:
write character essays for each character
write theme and treatment essays for the short film
write the synopsis of the short film
write the beats of the short film
write each beat on a plot card
rearrange plot cards
Instagram plot cards on the floor
rewrite beats using plot cards
then write the script
But life got in the way.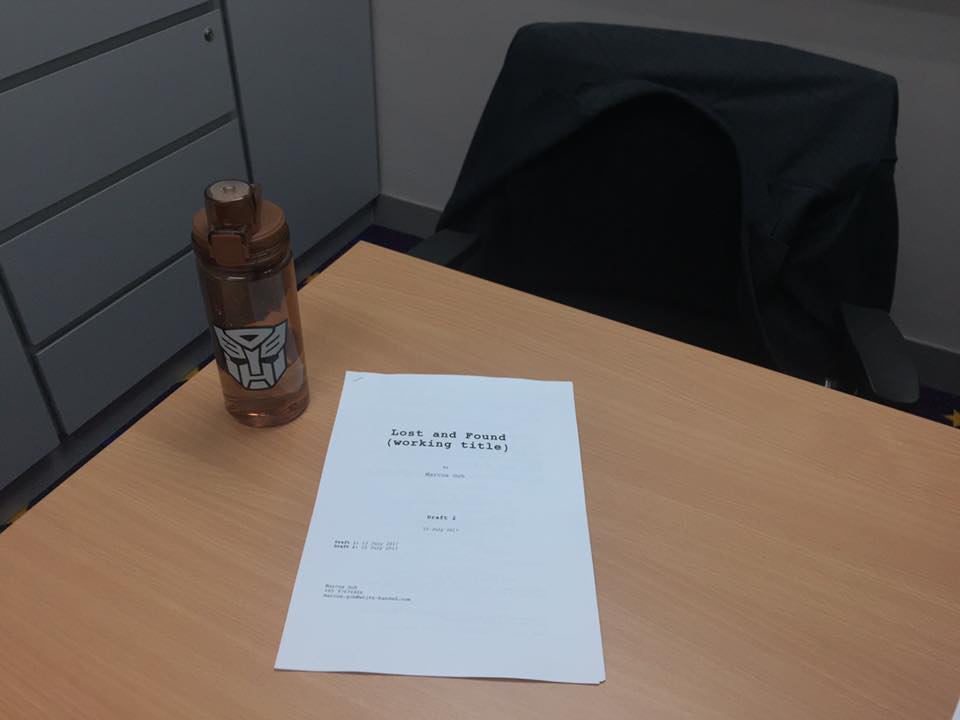 What I really did
I wrote and made notes at the same time.
Please don't scold me for not going through the rigorous process that comes with developing a television series.
I sorted out my notes according to characters and scenes (ie, things that I would like to see happen in the film). Then, since I didn't have 10 weeks to develop it and it's 10 minutes, I wrote the script. As I did, I made notes about the characters, cancelled things, swapped traits around, and fleshed them out as I wrote.
Yes, I did part of it at a cafe. I didn't have to, lah. I just wanted to be atas and writery.
The rest I did it at home, because I had figured out most of it and I needed to be productive about writing.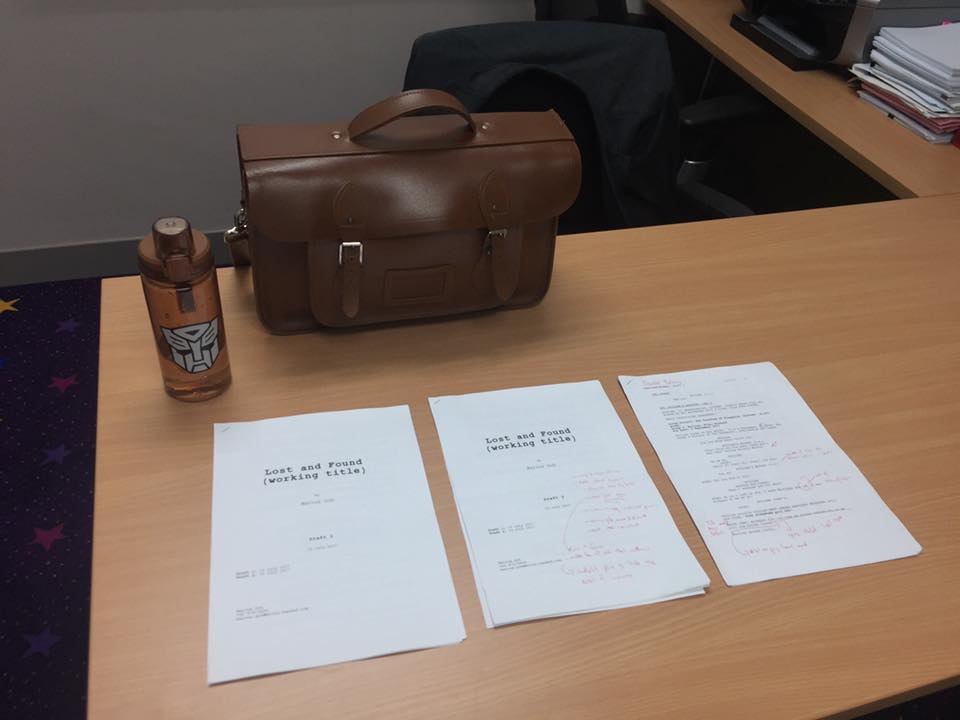 Comments from friends
Having no other scriptwriters around that I dared to show it to, I showed it to friends and family for their comments. To me, this is one of the most difficult parts of writing.
I'm okay with getting comments about what works or doesn't work (I have this hater who really doesn't like my unboxing videos) but the difficult part is deciding which comments to incorporate, if at all. You cannot incorporate every comment you get, you'll end up with nonsense, I assure you. Comments can also be contradictory, even when they're from the same person.
I took down all of them though. Quite a lot of red on my script. There's some Chinese proverb about red ink on the paper, and I would use that to describe the notes if not for the fact that I don't know what that proverb is. Or idiom.
But anyway, I'm grateful for all the feedback from the people around me, be it typos, notes about technicalities in English, jokes that work/don't work, characterisation issues, logic issues, and plot consistencies. Those notes helped a lot.
So thank you everyone! Especially the fairy who gave me the new title for my short film. Which I'm trying to refine and let it rest for a while first.
Meeting the mentors
So I met the other two teams and we drew lots to see who would pick our mentors. We picked them from the red bucket in the picture above.
Since I was last to go, I didn't really have any surprise about who my mentors would be.
So my mentors are Aaron and Janice from Tree Potatoes (sorry very clickbait-y title and I only talk about it now) and I keep thinking there's a third person because, yes, I keep processing "Tree" as "Three" and I was quite frightened to meet them.
Okay, as a disclaimer, I am usually very scared of meeting teachers, principals, and authority figures in general because that means I'm going to get scolded, again. So I really don't like any situation that feels vaguely reminiscent of me getting scolded again.
Also, during the first presentation, everybody was frowning as they were thinking (some were frowning more than others though) (not going to say who) and so yes the whole general impression is that they're all pretty fierce people.
So it was great that they weren't fierce. Or at least not as fierce as I thought. No they weren't fierce, really.
They were very kind about my script, gave me constructive advice, gave cast suggestions, shared their experiences and most importantly, they felt like they wanted to help. And since they've done many comedy shorts, I mean, who else to get advice about doing something funny in a short film, right?
Advice
Okay the advice I got was a secret.
No la, kidding. It's just that the advice was quite context-heavy and yes, there are parts of the script that I don't want to spoil, so it'll be a lot of explaining to do.
But anyways, the main advice I got was to have a variety of humour in it. Me being kantang and being a writer, I favour more wordy jokes, of course. But then there's visual humour and other elements that I should include more of.
I can't multitask so I forgot to ask them for a Transformers picture which was like ARGH because I put Optimus Prime on the table so that I would remember to.
Sigh.
So no photographic evidence that I met them and I could have made this all up. Sorry.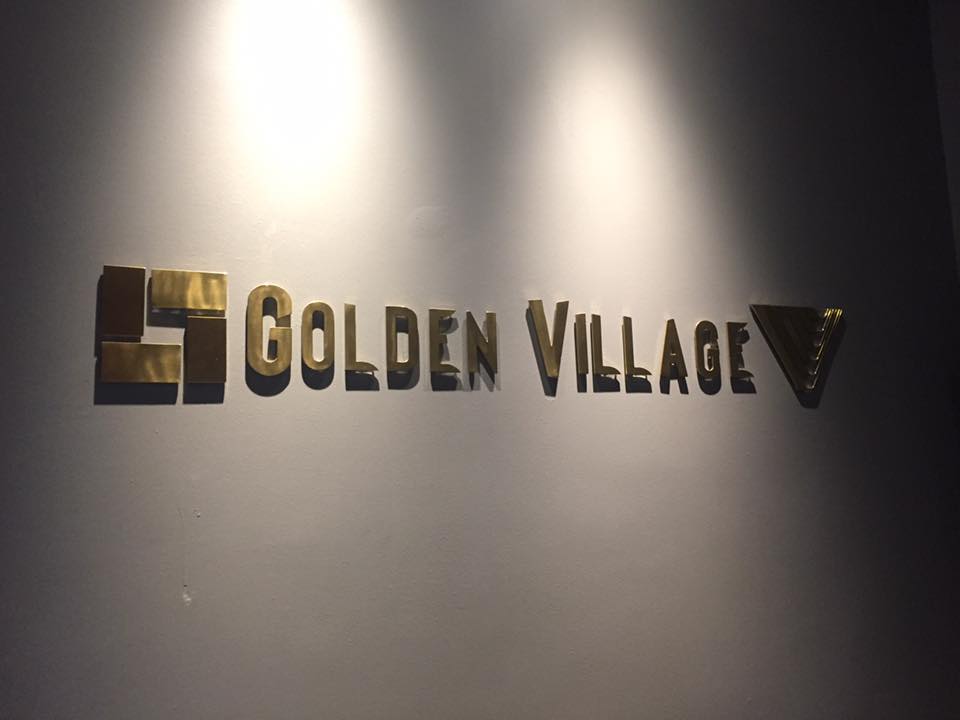 Progress report
It feels really strange to be blogging by the way, so here are some updates!
Casting is underway, and I'm really grateful for everyone's help!
Very thankful that Joyous Learning and The Coffee Daily are helping me out logistically (no money involved lah).
And also my animator and graphic designer who's put aside quite a bit of time for this project and met up with me to discuss how it'd go.
Plus my editor who gave me advice about the output quality.
And my producers who have been helping me with my budget.
Cast announcements 
I have 2 cast members! Out of a lot. But it's one step closer!
I'm very thankful that Ning Cai, Mind Magic Mistress (she used to be known as Magic Babe Ning) agreed to help even though she's got a crazy mad schedule with the Singapore Night Festival 2017, Eat Already 3 (吃饱没3), and launching a book (Game of Thoughts)!
I've got another cast member who's agreed to help but I am not sure if there is any protocol to abide by but yeah, very grateful that that this person agreed to help too. I'll announce who this person is when I can! Er yes I know this is a bit irritating, sorry.
Update: So the other cast member I was so coy about is Nat Ho! I think he needs no introduction and he's busy with Tanglin and a music video now, and I'm really really grateful that he's helping out too.
I don't know what else people write in cast announcements.
Off to write! Rewrite, I mean.
---
Casting Call
If you're keen to audition, here's my casting call!
[Actors needed for GV25 Short Film Competition] – PAID
Characters:
1)Raffles – 20s – 40s, Male, Caucasian/Eurasian. Must be able to speak like in a British accent.
Stuffy, competitive, sarcastic aristocrat.
2)Sang Nila Utama – 20s – 50s, Male, Malay. Must be able to speak in fluent Malay.
Pompous, discriminatory, old-fashioned prince.
3)Sita – teenager – 20s. Female, Indian. Preferably larger frame. 
Social media savvy, sassy, vain student.
4)Barry – grandfather, 60s-90s, Male, Chinese. Preferably tall and slim.
Confident, determined, wise old sage.
Casting Date:
23rd July 2017
Shoot Dates:
12 Aug and/or 19 Aug
If you are interested, please send your CV/Showreel to charmaine.ysh@gmail.com. Only shortlisted applicants will be notified. Thank you!
---
Follow my GV25 Film Shorts Competition Journey!
[GV25 Film Shorts] So I'm in a short film competition…
[GV25 Film Shorts] I met my mentors (Tree Potatoes)! Rewriting in progress
[GV25 Film Shorts] I found all my cast! Plus more help appeared
[GV25 Film Shorts] Equipment check and feelings of inadequacy (not that kind of inadequacy)
[GV25 Film Shorts] Secretly kancheong during that nobody would laugh during the script read
[GV25 Film Shorts] Prep before the big day and whining about carrying equipment
[GV25 Film Shorts] The very, very, very long shoot days that we pulled through [Part 1 of 2]
[GV25 Film Shorts] The very, very, very long shoot days that we pulled through [Part 2 of 2]
[GV25 Film Shorts] Editing and the great escape from post-production hell
[GV25 Film Shorts] Animating 16-bit Final Fantasy games and mysterious photo shoots for posters
[GV25 Film Shorts] The finale: I didn't win and here's how I dealt with it
Raffles v Utama: Dawn of Singapore
And my hashtag is #RafflesVUtama if you want to check it out on Instagram!
---
Follow Marcus Goh (me lah) on Facebook and Instagram for more (presumably) good updates!
I'm a Singapore television scriptwriter who's written for Crimewatch, Police & Thief, Incredible Tales, and Point of Entry. I'm also a Transformers enthusiast and avid pop culture scholar. You can find me on social media as Optimarcus and on my site.
Send me an email if you want to get in touch!