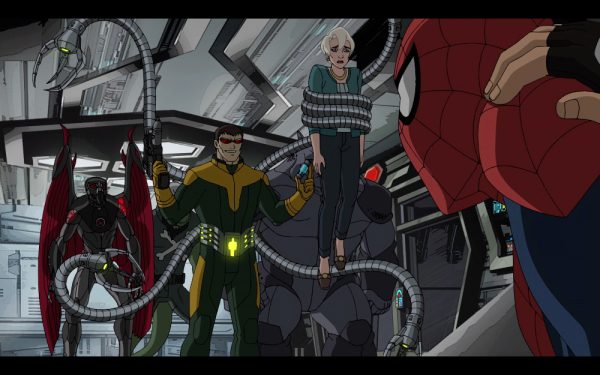 I like "Ultimate Spider-Man" because it started off with strong, character-driven storylines, and then eventually transitioned into a Marvel Universe sort of show (where almost every possible character guest stars). The last two seasons feel like "Justice League: Unlimited" in tone, especially since Spider-Man gets to team up with characters from literally everywhere, and you get to see more esoteric corners of the Marvel Universe. It's also reminiscent of the later seasons of 1994's "Spider-Man: The Animated Series", where he goes around the Marvel Universe and they have a rendition of the classic (not new) Secret Wars.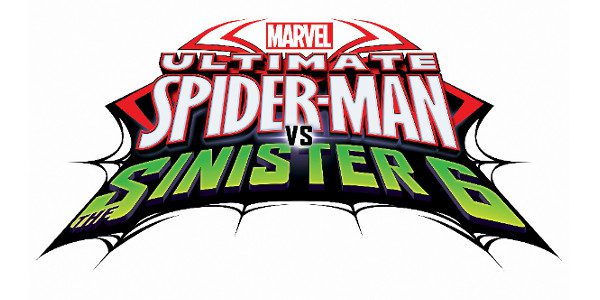 For this fourth season (also the last season), it was renamed "Ultimate Spider-man vs the Sinister 6" for marketing purposes, I believe. It's a bit of a misleading title however, since it gives the impression that Spider-Man fights the Sinister 6 every episode. In fact, it's not really indicative of the entire season, although you could arguably say that too about Season 3's title, "Web Warriors".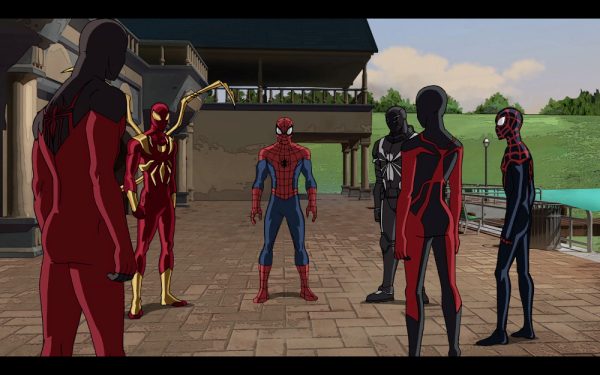 Just like with "Tales of the Teenage Mutant Ninja Turtles", the producers throw in everything and the kitchen sink for the final season. There's also a distinct anime influence in the series – Spider-Man repeatedly takes off his mask and falls to his knees crying for his friends, Doctor Octopus gets a more aesthetic redesign that looks rather anime-ish, and other tropes that show that the producers took a leaf out of their favourite anime series for this.
So here's what "Ultimate Spider-Man vs the Sinister 6" is like!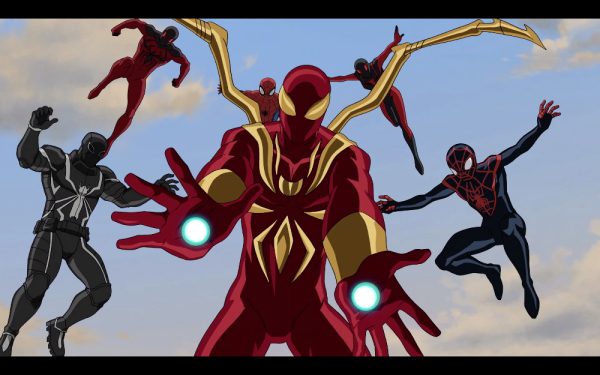 Sinister 6 arc
This arc is pretty similar to previous arcs where they gather one hero or one villain per episode. I didn't quite like the whole Hydra thing – it felt like they were doing this just to tie in to something else. You also don't get as many group fights as you'd expect. However, it does introduce Spider-Man's Web Warriors, and it's fun to see so many alternate Spider-Men battling bad guys.
The finale for this arc felt anime-esque in execution, although, well, the Hydra subplot isn't very well paid off.
Agent Web
This one-off episode felt like it could have been integrated into the Sinister 6 arc or the Return to the Spider-Verse arc, although I do appreciate that they introduced Madame Web into the series in a dedicated episode.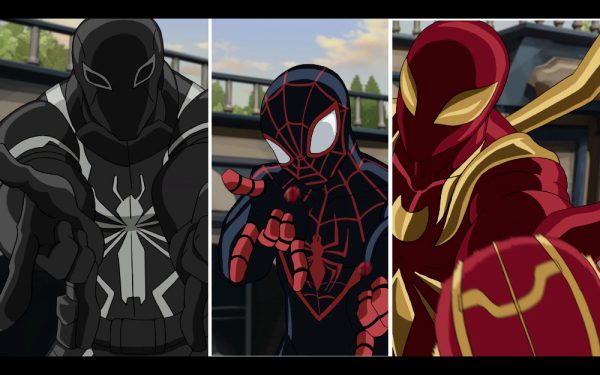 The Symbiote Saga arc
This three-parter brings together all the symbiotes, although the story is a tad disjointed in terms of how the episodes link together. This is where we see Spider-Man crying dramatically several times. It felt like they were ticking off checkboxes on this one, and trying to merge all the cool ideas they had into one storyline. Still, we get Spider-Woman/Mary Jane out of this arc, so I think it was worth it.
Return to the Spider-Verse arc
This arc spans four episodes, just like the original Spider-Verse arc did. It felt like this was a response to fan favourites, but some of the stories were a little draggy and forced. However, we do get to see many Spider-Men all in one place, and just for that sight alone this arc is golden. If there's one thing that this season does well, it's to give us as many different iterations of Spider-Man as possible.
It's also rather toyetic, if you think about it.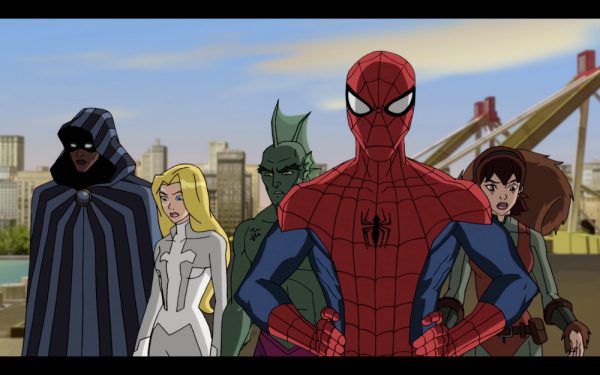 Strange Little Halloween
This felt like a very forced Halloween tie-in.
The Spider Slayers arc
This three-parter isn't about insectoid robots built to kill Spider-Man (like they were in the 1994 series), but about a variation on the Clone Saga. It expands on the origins of new characters and, like with Return to the Spider-Verse, gives us many alternate designs of Spider-Man. It feels like it wraps up a story that never really began, and has HYDRA returning for the umpteenth time. I like that Spidey's original Season 1 and 2 team get a bigger role here, since they've been put out of the spotlight since last season. Finally, though, the HYDRA threat ends.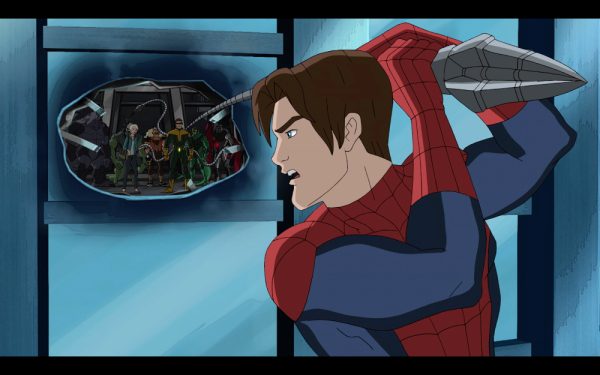 The Moon Knight Before Christmas
This felt like a rejected story idea that had to be revived because they were missing an episode. It would have fit better into last season's stories, in my opinion. But then we get a female Mysterio, so… maybe it's worth it.
Graduation Day
The two-part season finale doesn't have the epic gravitas or scope of previous seasons, but it does wrap up the series and brings a close to Spider-Man's journey with callbacks to the first episode. I would have preferred the Green Goblin to have been the final boss, but they've been building up Doctor Octopus as Spider-Man's nemesis in this season so I guess that can't be helped. The forcefield bit felt, well, forced – how is it possible that the combined power of Hulk and Thor can't break through it?
But it's revealed that Spider-Man is special all along, and hence he is uniquely and ultimately qualified to be the Ultimate Spider-Man.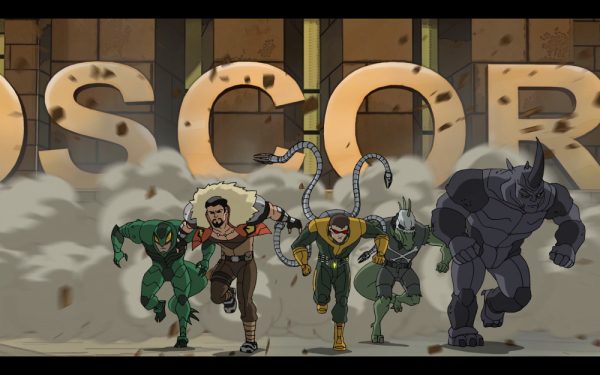 Maybe I'm old, but I feel I don't have enough time to follow the next Spider-Man animated series. The franchise should be given a rest before we see yet another animated iteration of it. So until I change my mind, I guess this will be the final Spider-Man animated series I follow.
Excelsior, Spider-Man!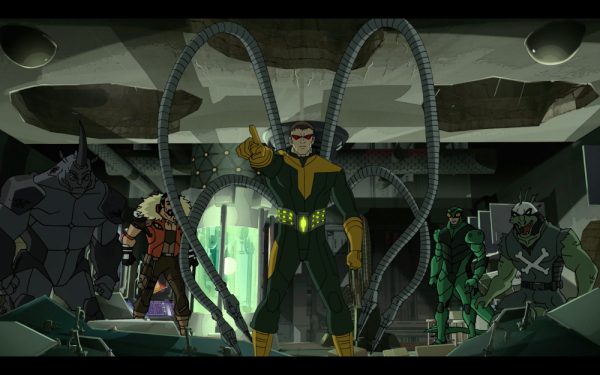 Should you watch this more than once? Yes.
Should you watch the previous season? Yes
Score: 4.1/5 
Number of episodes: 26
Episode length: 22 minutes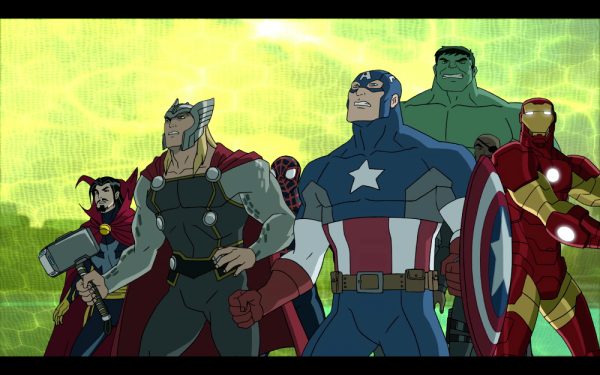 "Ultimate Spider-Man vs the Sinister 6" is the 4th and final season of "Ultimate Spider-Man", a 2D-animated series.
It is developed and produced by Marvel Animation, with additional production support from Film Roman. It features the voice talents of Drake Bell (Spider-Man/Peter Parker), Dee Bradley Baker (Lizard/Curt Connors, Venom), Ogie Banks (Power Man/Luke Cage, Miles Morales/Kid Arachnid), Eric Bauza (Iron Spider/Amadeus Cho), Greg Cipes (Iron Fist/Danny Rand), Clark Gregg (Phil Coulson), Tom Kenny (Doctor Octopus/Otto Octavius), Matt Lanter (Patrioteer/Anti-Venom/Harry Osborn), Misty Lee (May Parker, Squirrel Girl), Caitlyn Taylor Love (White Tiger/Ava Ayala), Chi McBride (Nick Fury), Logan Miller (Nova/Sam Alexander), Scott Porter (Scarlet Spider/Ben Reilly), J.K. Simmons (J. Jonah Jameson), Tara Strong (Spider-Woman/Mary Jane Watson), Steven Weber (Iron Patriot/Norman Osborn, Ultimate Green Goblin), and Stan Lee (Principal Stan).
"Ultimate Spider-Man vs the Sinister 6" first aired in 2016.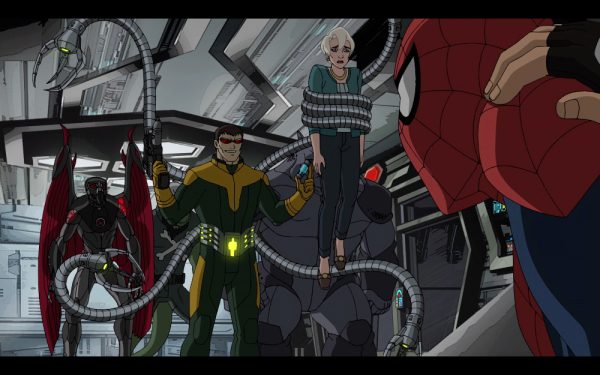 Image Credits: Fan Boy Factor
This is an original article on marcusgohmarcusgoh.com
---
Follow Marcus Goh (yes, referring to myself in third person) on Facebook and Instagram for more (presumably) good updates!
I'm a Singapore television scriptwriter who's written for Lion Mums, Crimewatch, Police & Thief, and Incredible Tales. I'm also a Transformers enthusiast and avid pop culture scholar. You can find me on social media as Optimarcus and on my site.
Send me an email if you want to get in touch!
---
---