Yes, the first week of February is almost over (I flipped my calendars over from January to February just yesterday). But if you have no CNY visiting to do this February, chances are, you'll head down to the cinemas to catch a good film. And nothing's going to spoil that festive mood than a bad film.
So here's what you should watch in February. Our time on Earth is finite and we have better things to do than to catch awful movies – so here are my picks for Feb!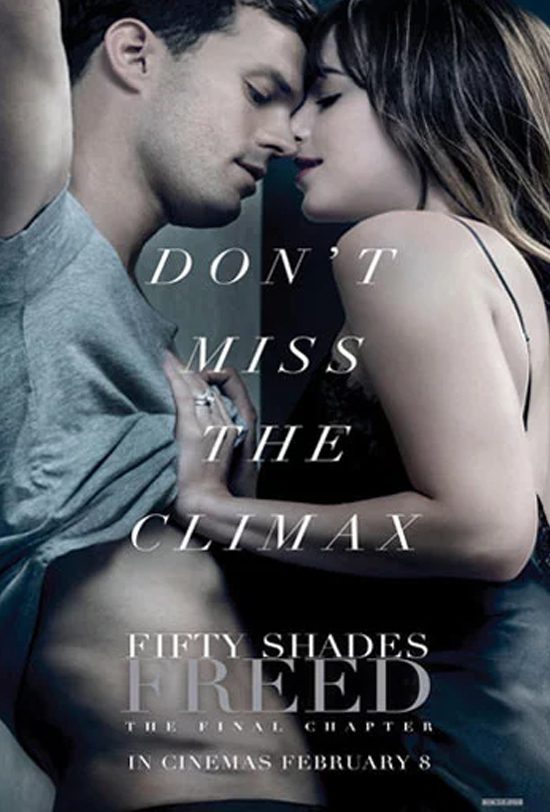 Fifty Shades Freed (8 Feb)
The final instalment of the "Fifty Shades" franchise follows the life of now-married Christian and Ana. Their happy marriage will soon be under threat when Ana`s former boss, Jack Hyde, comes for his vengeance while Elena, Christian's past lover, returns to make the couple's life more difficult.
The "Fifty Shades" book series is like a Primary composition stuffed full of purple prose, but its popularity speaks to the secret wish fulfilment of the readers out there… I think? Anyway, "Fifty Shades of Grey" and "Fifty Shades Darker "were pretty entertaining in their own right, so I just want to see how the trilogy ends. I think it's pretty hilarious to see the couple cope with their own troubles and rivals on all fronts, and honestly it's a hoot to see their on-again, off-again relationship. Will Christian Grey's secret predilections ever come to light? What exactly is being released in "Fifty Shades Freed"? Will we see more grey in the film?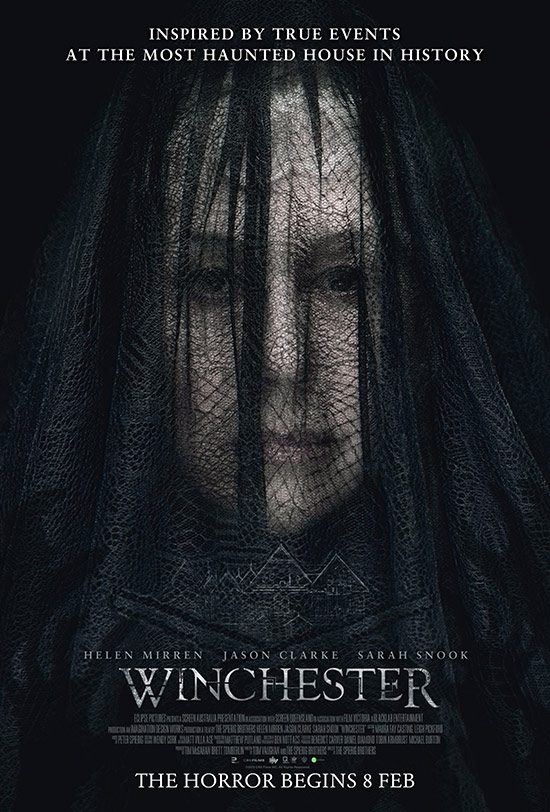 Winchester (8 Feb)
Standing at seven stories tall and containing hundreds of rooms, the mansion of firearms heiress Sarah Winchester was built 24/7 for decades and meant to keep souls that were supposedly haunting her at bay. It comes as no surprise then that the mansion is purportedly full of restless spirits. Her obsession with constructing the monstrous building began after her family`s death, when she started believing that the souls killed by the Winchester rifle were haunting her.
I swear, "Winchester" sounds like it's pretending to be a "Supernatural"-related film, but there's absolutely nothing there that's related to the series. Even so, it's also about horror, and I think "Winchester" is quite an apt title if you want to evoke that feeling of horror. Just think – a decade ago, nobody would have associated Winchester with horror.
Anyway, I like horror, so let's see how "Winchester" pans out.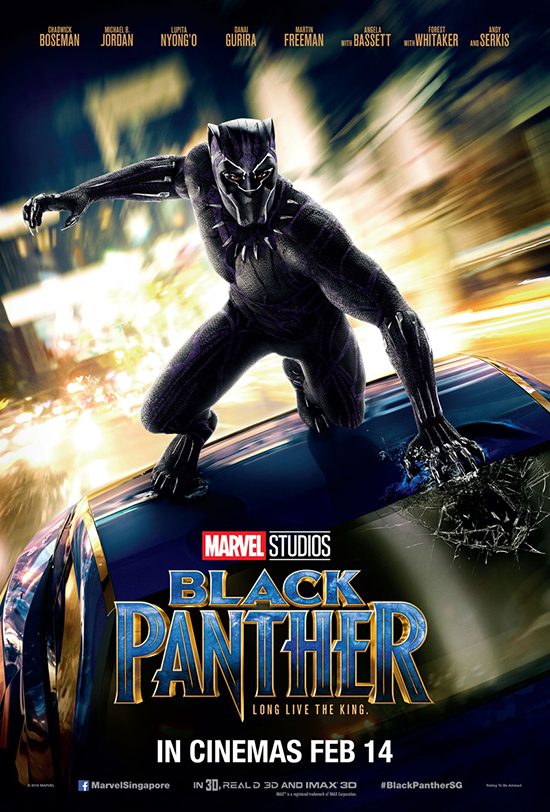 Black Panther (14 Feb)
Marvel Studios' Black Panther follows T'Challa who, after the death of his father, the King of Wakanda, returns home to the isolated, technologically advanced African nation to succeed to the throne and take his rightful place as king. But when a powerful old enemy reappears, T'Challa's mettle as king -and Black Panther- is tested when he is drawn into a formidable conflict that puts the fate of Wakanda and the entire world at risk. Faced with treachery and danger, the young king must rally his allies and release the full power of Black Panther to defeat his foes and secure the safety of his people and their way of life.
I'm thoroughly amused at the sheer number of people who love to point out the demographic that the film is targeting as if it's the greatest insight on Earth, when it's really just… common sense. In any case, I wish the whole race thing wasn't so politicised, because it detracts from the enjoyment of the actual story itself. I'm looking forward to the guest stars who'll pop up in "Black Panther", rather than the titular character himself. Oh well. Here's hoping for some "Avengers: Infinity War" bits to appear in the film!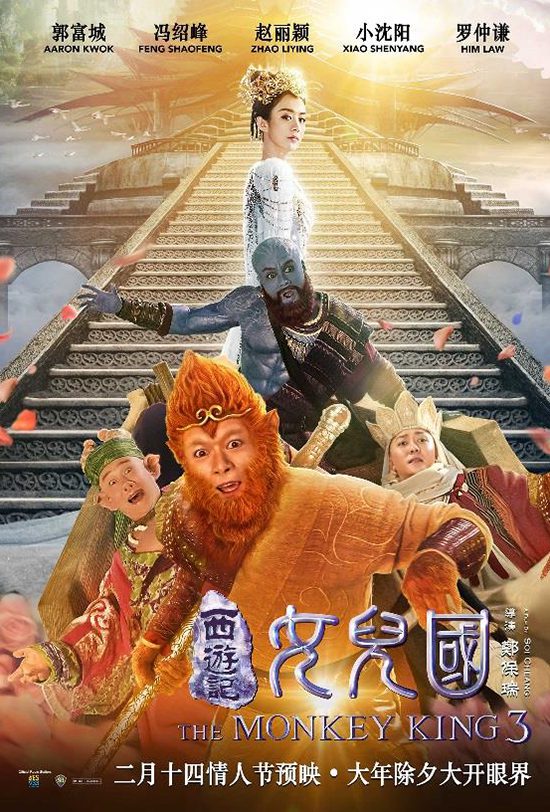 Monkey King Part 3: Kingdom of Women (15 Feb)
Passing by Wang Chuan River, Tang Sanzang and his disciples mistakenly make the River God angry. They break into Xi Liang to hide themselves and realise that they`ve entered an all-female territory, where no man has stepped foot in since it was established. They are not welcome in the country, however, as the arrival of a monk from the East along with a monkey, a pig and a blue-colored man is prophesied as the beginning of the end for the country. 
I only remember the Womanland/Kingdom of Women storyline when it was dramatised in the 1999/2000 "Journey to the West" series. The four characters got pregnant and hormonal, which was quite hilarious to see (but would probably trigger the outrage of all sorts of feminist groups like AWARE if it took place in today's day and age). The poster, however, is another story – it looks really terribly Photoshopped.
Hope there's no childbirth though, it'd be descending into the realm of the awkward.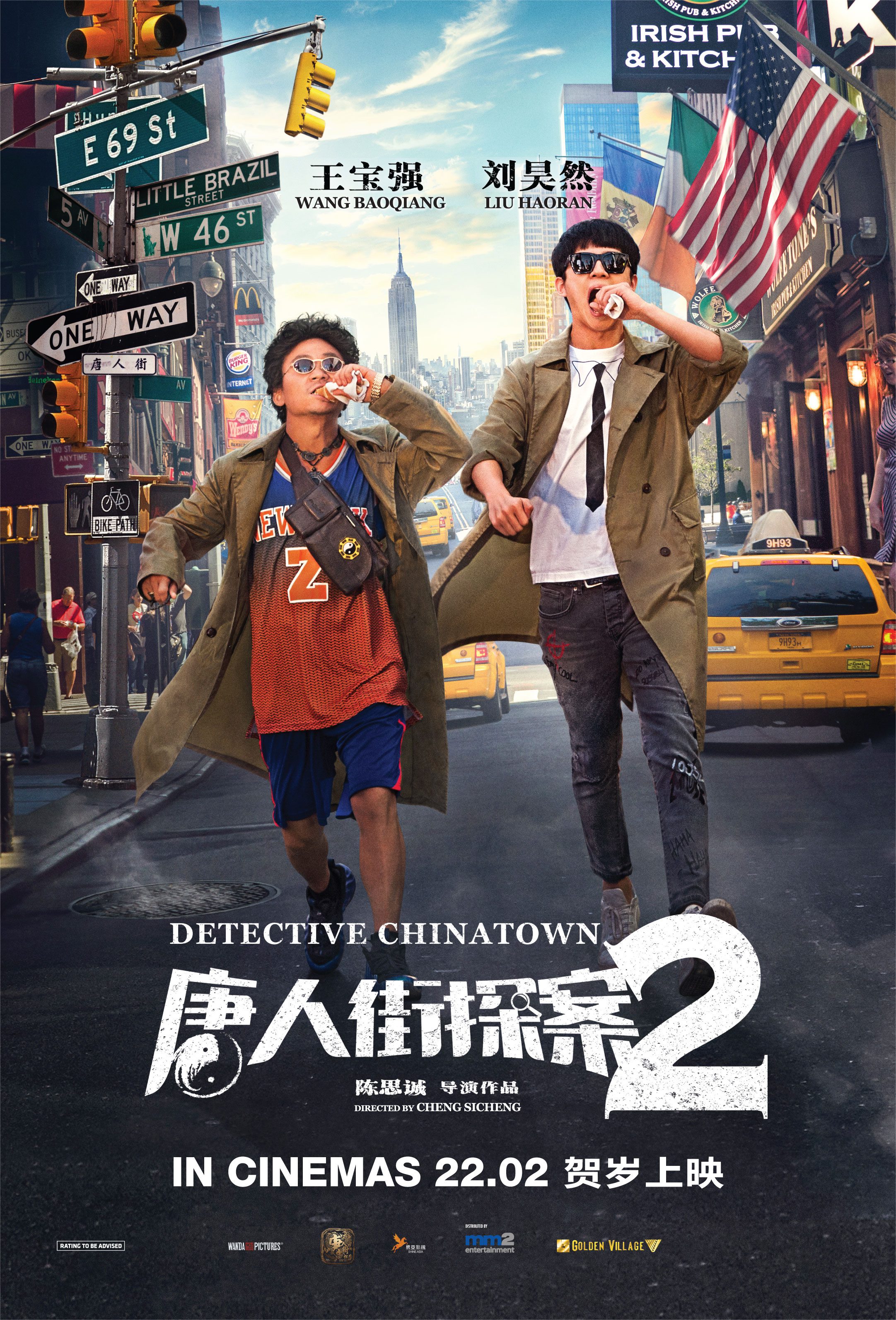 Detective Chinatown 2 (22 Feb)
Qin goes to New York City thinking that he will be attending Tang and Xiang's wedding. It later turns out to be an international detective competition, where participants have to look for Uncle Qi's missing grandson. Angry at Tang for deceiving him, Qin is about to leave the city but then he finds out that the grandson has been murdered in a strange way. Now the competition`s main goal has changed to solving the murder case instead. Qin and Tang, the "Detective Chinatown Duo", step up to the challenge of solving it. 
The first "Detective Chinatown" was pretty good, so I have fairly high hopes for the second. Not too sure how they'll adhere to the premise, since it takes place in New York City now – but I'm sure we'll see many Chinatown scenes. And hopefully, an equally troubling ethical dilemma.
---
You might also want to read:
This is an original article on marcusgohmarcusgoh.com
---
Follow Marcus Goh (yes, referring to myself in third person) on Facebook and Instagram for more (presumably) good updates!
I'm a Singapore television scriptwriter who's written for Lion Mums, Crimewatch, Police & Thief, and Incredible Tales. I'm also a Transformers enthusiast and avid pop culture scholar. You can find me on social media as Optimarcus and on my site.
Send me an email if you want to get in touch!
---
---