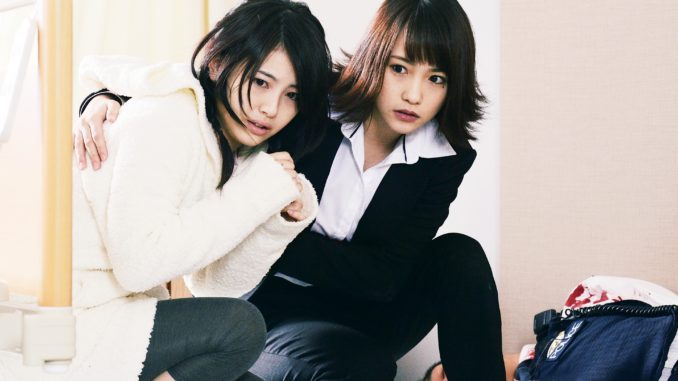 So usually, I'll suggest 5 films. But this October, I think there are way more films that you should catch. 8 films averages to about 2 per week, so can you catch them all?
(Edit: OMG, this article is plagued with errors for some reason. Please message/email me if you catch any, thank you!)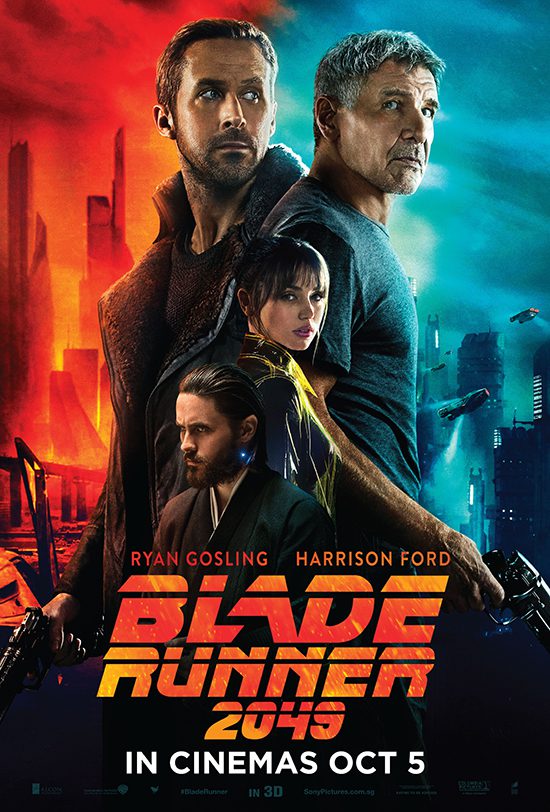 Blade Runner 2049 (5 Oct)
Thirty years after the events of the first film, a new blade runner, LAPD Officer K (Ryan Gosling), unearths a long-buried secret that has the potential to plunge what's left of society into chaos. K's discovery leads him on a quest to find Rick Deckard (Harrison Ford), a former LAPD blade runner who has been missing for 30 years.
The original "Blade Runner" takes place in 2019 (although it was released in 1982), so we're a few years from that uncomfortable future where AI has evolved to the point of having emotions. Since then, the whole "robot who develops emotions" trope has been explored ad nauseam, so I'm curious to see what other issues "Blade Runner 2049" will explore. Hopefully, it's not going to be this same issue of robots having emotions. Perhaps a more timely issue (although it wouldn't quite fit in the timeline of the movie) is the question of AI and its supposed aggressiveness when left to its own devices, but that's kind of treading on "Terminator" territory.
The Miracles of Namiya General Store (5 Oct)
Three delinquents run into an old house to hide from the wrongdoing they committed in the middle of the night. The house was once a general good store long ago where people could leave letters in the mailbox to seek advice for anything that were troubling them. Although the store was supposed to have been shut down, the entrance of these delinquents mysteriously triggers the mailbox to connect the past and the present – the letters from the past begins slipping through the mail slot. Are these letters from the past, crossing time to reach them? Although the three are bewildered by what is transpiring, they write responses to the letters, standing in for Yuji Namiya, the owner of the store at the time when the letters were written. The secret of the general store gradually comes to light, as well as a connection to a certain orphanage. The three individuals, who have never seriously considered anyone else's problems their whole lives, find themselves connected to these strangers. Will this general store, which has helped so many troubled people decide their path, cause a miracle one last time?
Japanese cinema excels more in heartwarming tales than anything else, and this sounds like an anime plot come to life. More importantly, it sounds like it has that combination of personal stories and oddball science fiction/fantasy that characterise good Japanese films. It sounds like a non-romantic version of "The Lake House", and I'm quite keen to see how this coming-of-age story plays out.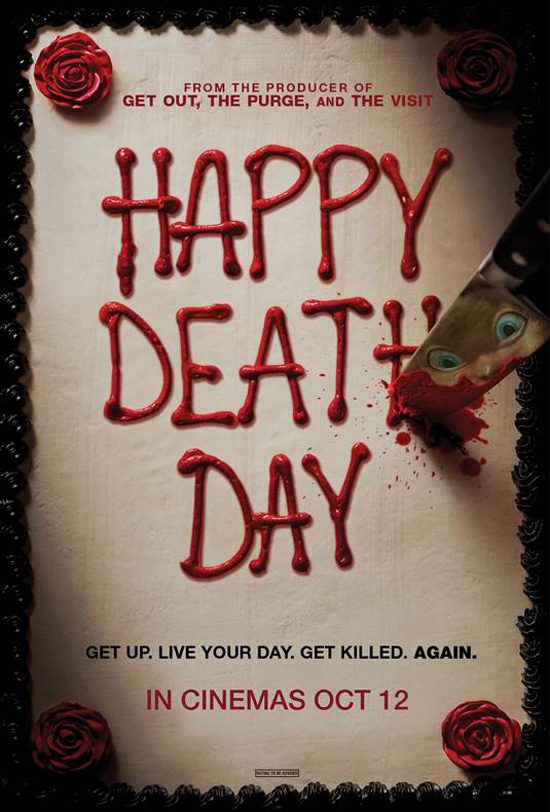 Happy Death Day (12 Oct)
College student Tree Gelbman must relive her birthday over and over again, which wouldn't have been so bad if it wasn't also the day she died. Now she has to keep reliving the horrible day until she figures out the killer and the reason behind the murder. Tree is sent through a time loop, waking up again in the morning of her birthday with full recollection of what she has experienced the night before.
This horrifying version of "Groundhog Day" actually sounds like it would be dark humour. There are multiple supernatural elements in this that make me wonder if one element will be used to solve another, but the title is something that makes me sit up and take note. Would you wish someone "Happy Death Day"?
Ajin: Demi-Human (12 Oct)
The destiny of trainee doctor Kei Nagai changed one day after a fatal accident. Moments after he was killed on the road, Kei suddenly came back to life on the spot, leading to the shocking discovery that he is an Ajin, a race of demi-humans who cannot be killed. Because of that, Kei is pursued throughout the country and eventually captured by the government. He is then held captive at a mysterious research facility, where he is subjected to inhumane experiments. There he encounters another Ajin named Sato, who helps him. Kei soon finds out that Sato is a vengeful terrorist feared amongst both humans and Ajins, and has been plotting to overthrow the government at any cost. Though he is an Ajin, Kei rejects Sato's extremist ideals and vicious methods, and wishes to be no part of their conflict. However, as Sato begins his shocking bid for power, Kei realises he must join the fight to end his violent campaign. What will be the outcome of a battle between these two demi-humans who can never die?
"Ajin: Demi-Human" has seen incredibly popularity since its conception, with a trilogy of anime films, an anime series that's also on Netflix, and now a live-action film. Although I have slight issues with the word "demi-human", the premise is interesting and it sounds gritty/realistic enough to be depicted as a live-action film without heavy reliance on CGI. Will there be a sequel? Probably, but I want to see how this turns out (and I have high hopes for it too)!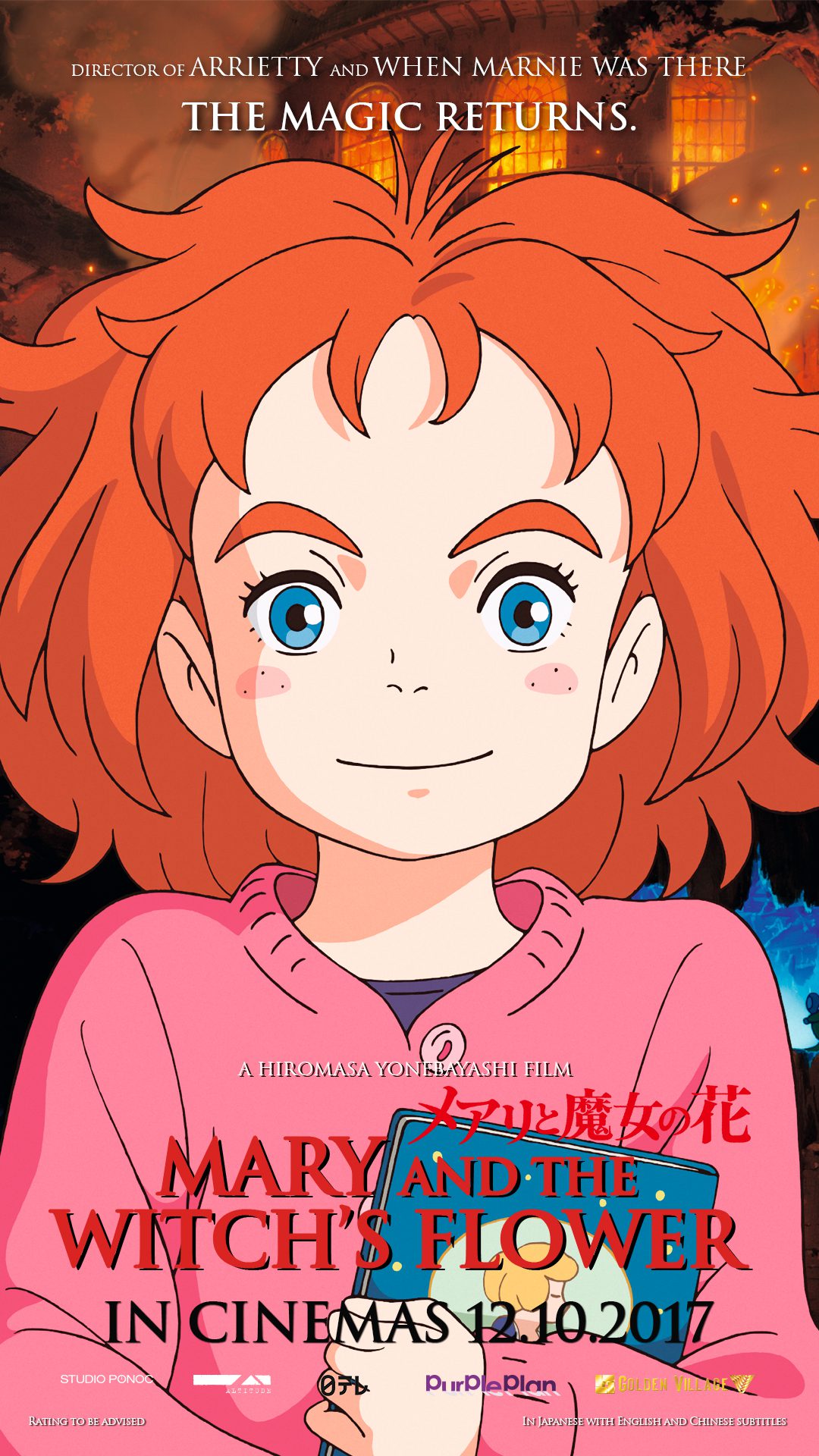 Mary and the Witch's Flower (12 Oct)
This summer, Mary will find… surprises and joy… mistakes and destiny… and a bit of courage.Mary has moved to Redmanor Village. In a nearby forest, she finds a mysterious flower called the "Fly-by-Night" that only blooms once in seven years. It is also called the forbidden "Witch's Flower".
Acquiring magical powers that last only for one night, Mary is permitted entry into Endor College, the magical world's finest educational institution, towering above a sea of clouds. However, one lie by Mary causes a serious incident to fall on somebody she cares about. The headmistress of Endor College, Madam Mumblechook, seeks the Witch's Flower. Endor College's scientist of magic, Doctor Dee, conducts strange experiments.
Mary encounters a mysterious red-headed witch and a boy called Peter. Mary finds a way to escape the land of witches, and that is precisely when Mary loses all her magical powers…The truth about the "Witch's Flower" is gradually revealed. Mary is left with just one simple broom and a single promise she has made. In a world surging with magic, what is the glimmer of hope that Mary, a powerless human girl, finds beyond the darkness?
This summer, Mary finds…surprises and joy… mistakes and destiny… and a bit of courage. An entirely new witch's movie that will move the hearts of every generation.
Admittedly, the premise sounds a little similar to a popular British novel series that has since blossomed into a gigantic franchise. However, this will be executed with an anime twist, and that's what I'm looking forward to seeing. What are the rules of magic? How will we see the human spirit triumph over the crutch of magic? Will it move a whole new generation of anime fans?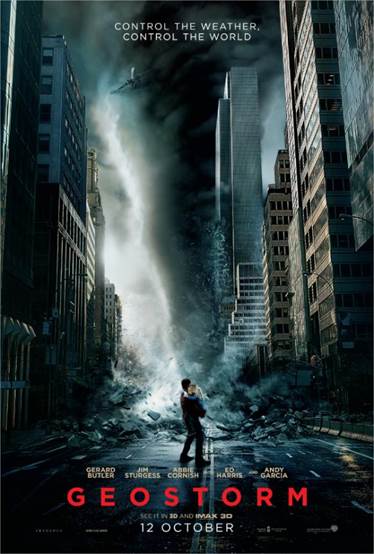 Geostorm (12 Oct)
After an unprecedented series of natural disasters threatened the planet, the world's leaders came together to create an intricate network of satellites to control the global climate and keep everyone safe. But now, something has gone wrong—the system built to protect the Earth is attacking it, and it's a race against the clock to uncover the real threat before a worldwide geostorm wipes out everything…and everyone along with it.
For some reason I thought "Geostorm" was a Japanese film (come on, the title sounds like it could be an anime or manga) until I looked it up recently. Oops. Although the idea of a weather control satellite/system of satellites sounds like it could do with a little updating (and I'm sure there's some environmental message in there), there's Gerard Butler. So we're probably going to see some pretty violent action as he battles his way to stop the geostorm. I really hope the geostorm is more fearsome than it sounds.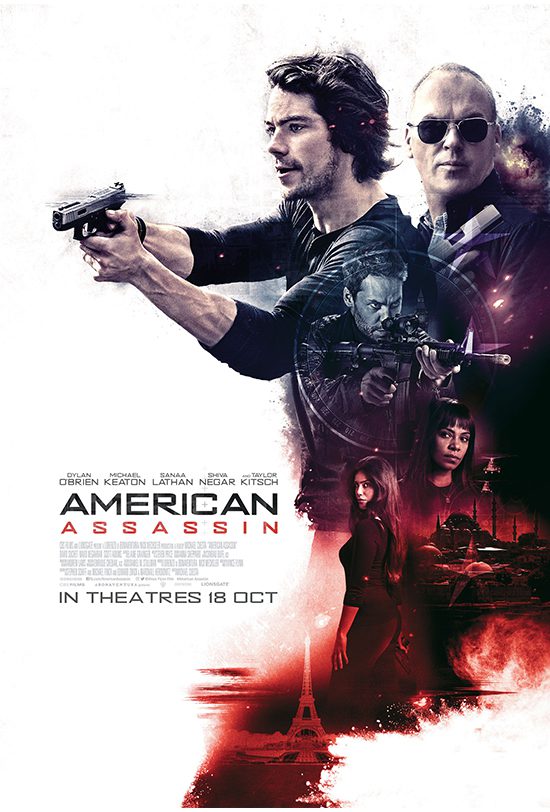 American Assassin (18 Oct)
American Assassin follows the rise of Mitch Rapp (Dylan O'Brien), a CIA black ops recruit under the instruction of Cold War veteran Stan Hurley (Michael Keaton). The pair is then enlisted by CIA Deputy Director Irene Kennedy (Sanaa Lathan) to investigate a wave of apparently random attacks on both military and civilian targets. Together the three discover a pattern in the violence leading them to a joint mission with a lethal Turkish agent (Shiva Negar) to stop a mysterious operative (Taylor Kitsch) intent on starting a World War in the Middle East.
I liked the "Maze Runner" series and I do think that Dylan O'Brien has quite a fair bit of unrealised potential. Although he doesn't quite have the look of a black ops soldier, I want to see how he'll fare in a film that's not a teen flick and see if he really does live up to that potential.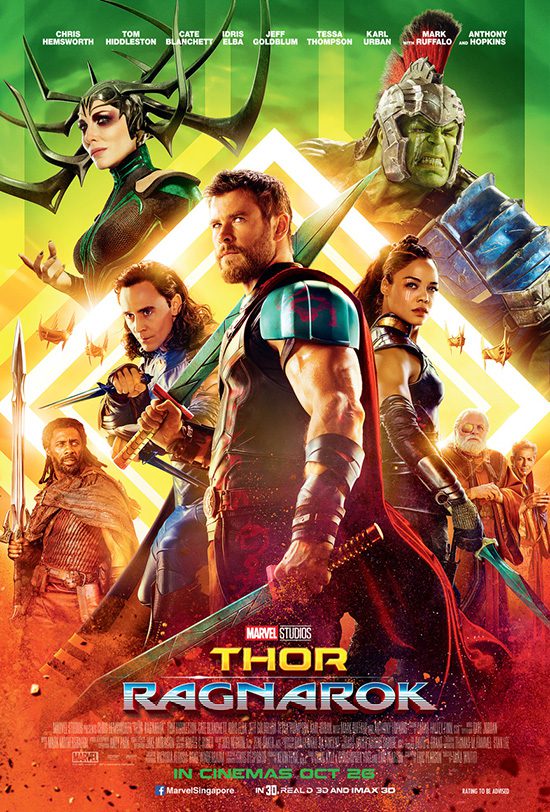 Thor: Ragnarok (26 Oct)
In Marvel Studios' "Thor: Ragnarok," Thor is imprisoned on the other side of the universe without his mighty hammer and finds himself in a race against time to get back to Asgard to stop Ragnarok—the destruction of his homeworld and the end of Asgardian civilization—at the hands of an all-powerful new threat, the ruthless Hela. But first he must survive a deadly gladiatorial contest that pits him against his former ally and fellow Avenger—the Incredible Hulk!
I'm incredibly surprised that Thor has made it to his third solo film and it's going so well. Of the four heroes focused on in the MCU Phase One films, I thought Thor would be the least popular because it's a little more grounded in fantasy than the other three. But he's back! Leading the Revengers! Going on an epic journey that only a god could survive, and saving the world from an divine threat that only a being with godlike strength, endurance, and other miscellaneous assorted flying brick powers can face.
I really hope we get a Superman film like this one day (you know, the Trial of Superman arc would be a fantastic one to adapt in a similar vein).
---
Follow Marcus Goh (me lah) on Facebook and Instagram for more (presumably) good updates!
I'm a Singapore television scriptwriter who's written for Crimewatch, Police & Thief, Incredible Tales, and Point of Entry. I'm also a Transformers enthusiast and avid pop culture scholar. You can find me on social media as Optimarcus and on my site.
Send me an email if you want to get in touch!