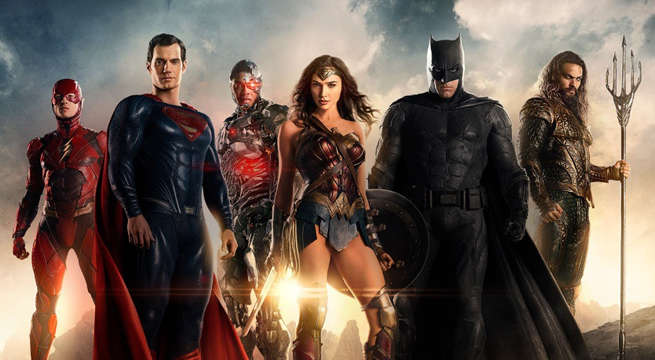 So little time, so many movies, you know the drill. I'm suggesting what you should catch this November, because our time on this Earth is finite and we have better things to do with our time.
But enough with the sombreness. Here's what's should catch this November (even though November has already started) – sorry it's late guys!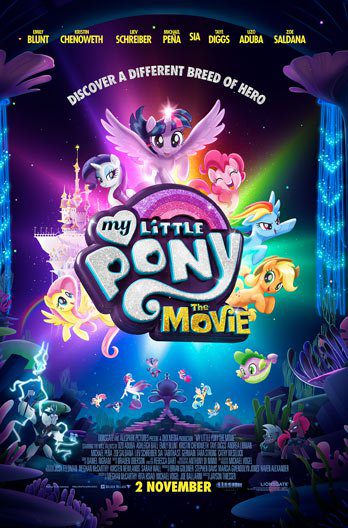 My Little Pony (2 November)
A new dark force threatens Ponyville, and the Mane 6—Twilight Sparkle, Applejack, Rainbow Dash, Pinkie Pie, Fluttershy, and Rarity—embark on an unforgettable journey beyond Equestria where they meet new friends and exciting challenges on a quest to use the magic of friendship and save their home. 
There is absolutely nothing wrong with liking "My Little Pony", friends. Bronies all over the world will attest to that. In any case, it's based off the "My Little Pony: Friendship is Magic" series which has seen a strong storyline propel it across 7 seasons. They're like pegasus/unicorn colour-coded Power Rangers. If you like Power Rangers, there's a high chance that you'll like this movie.  Plus, it's family friendly!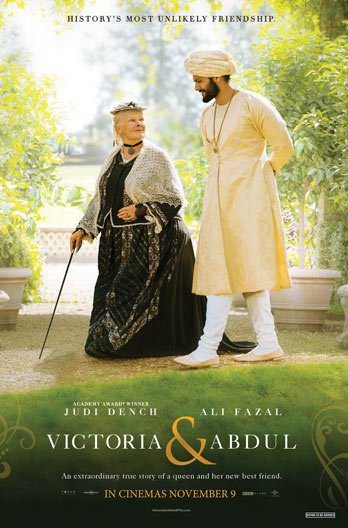 Victoria and Abdul (9 November)
The extraordinary true story of an unexpected friendship in the later years of Queen Victoria's(Academy Award winner Judi Dench) remarkable rule. When Abdul Karim (Ali Fazal), a young clerk, travels from India to participate in the Queen's Golden Jubilee, he is surprised to find favour with the Queen herself. As the Queen questions the constrictions of her long-held position, the two forge an unlikely and devoted alliance with a loyalty to one another that her household and inner circle all attempt to destroy. As the friendship deepens, the Queen begins to see a changing world through new eyes and joyfully reclaims her humanity.
I think the idea of interracial friendships is fascinating whichever country you're in. I mean, even in multicultural Singapore, you still see ads about how friends from two races form lifelong bonds, implying that it's a rare and unexpected sort of relationship. Anyway, the unsaid factors here at play are not just their race, but their social status (or vice versa). It's going to be a sweet and wonderful story for sure, though I hope it's not too sappy.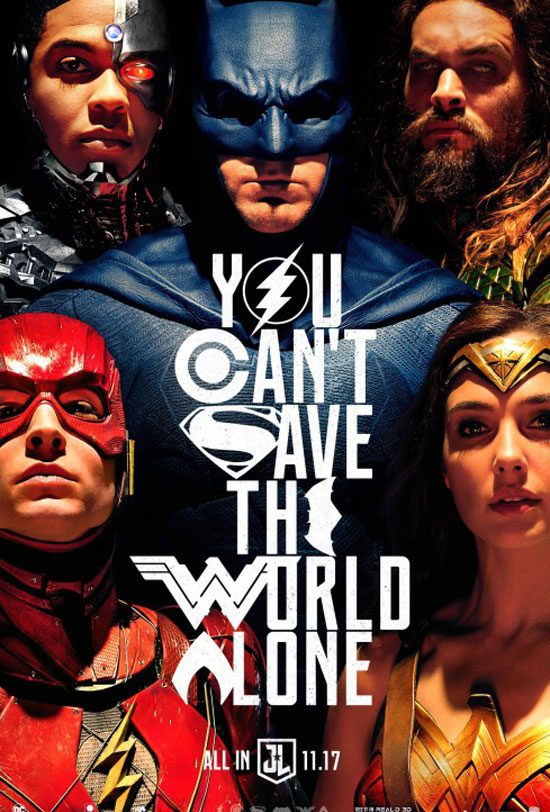 Justice League (16 Nov)
Fueled by his restored faith in humanity and inspired by Superman's selfless act, Bruce Wayne enlists the help of his newfound ally, Diana Prince, to face an even greater enemy. Together, Batman and Wonder Woman work quickly to find and recruit a team of metahumans to stand against this newly awakened threat. But despite the formation of this unprecedented league of heroes—Batman, Wonder Woman, Aquaman, Cyborg and The Flash—it may already be too late to save the planet from an assault of catastrophic proportions.
Oh gosh can we stop pretending that Superman is not going to be in "Justice League"? You can blatantly see his logo in the "S" in the tagline. Either there's something cancerous in your eye or that's the worst "wink wink he's not here wink wink" you can find. That aside, I hope they manage to capture that mythic quality the Justice League has, rather than turn it into the DC Avengers. Not knocking either, but I feel that "Justice League" should find its own voice. I really, really, really hope that Steppenwolf turns out to be super awesome because he is absolutely not a "threaten Justice League" level villain. Yes, they need to save Darkseid for later. But you know what, they could have picked: Mongul, Despero, Amazo, Brother Eye, or even Vandal Savage or Dr Destiny. Or even Brainiac?!
Oh well.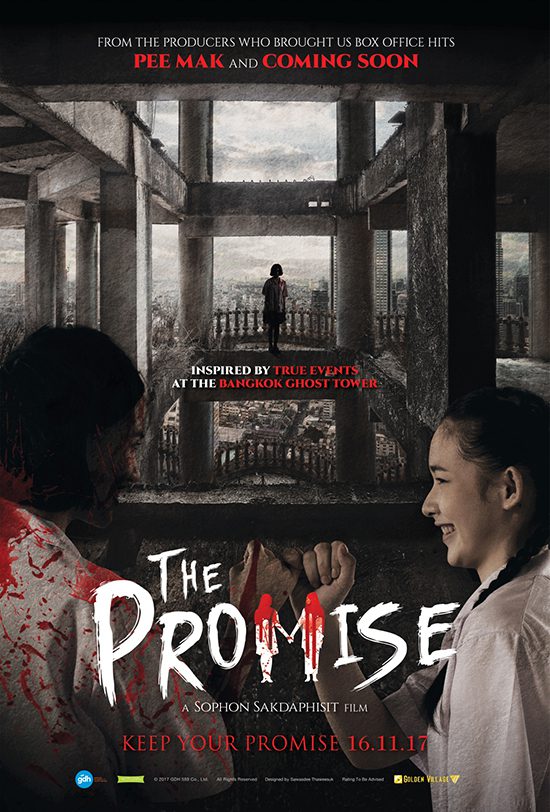 The Promise (16 Nov)
In 1997, the financial crash, known in Thailand as the Tom Yum Goong Crisis, was a disastrous event that crept over Asia and left millionaires bankrupt overnight. A bright future which two best friends, Boum and Ib, pictured together fell apart when they found out that their families were going bankrupt. All of their assets were seized to satisfy their debts. The construction of a premium luxury condominium, which their parents jointly invested in, had been suspended. Unable to accept the harsh truth, they decided to end their lives together at the unfinished tower, where they promised to be together forever. In the end, Ib died all alone. Twenty years later, Boum (Numthip Jongrachatawiboon) becomes a successful real estate entrepreneur. One day, she gets to visit the abandoned tower with her beloved daughter, Bell (Apichaya Thongkham). That night, however, Boum wakes up and finds Bell sleepwalking and talking to herself in the dark. Bell's sleepwalking condition continues to worsen every night. What concerns Boum the most is that Bell's action and words in her sleepwalking state frighteningly remind Boum of Ib. What measures will Boum take to release herself from the promise that binds her? "Promise me you won't leave me."
Suicide pacts are kind of a 90's thing, but what makes "The Promise" a little more horrifying is that this is literally a ghost from one's past coming back to haunt you. Although it's questionable why you would want to visit abandoned towers with your daughter, especially ones where you attempted to commit suicide at, "The Promise" sounds like a terrifying premise come to life. Also, it must have been pretty traumatic to back out of a suicide pact at the last minute and see your friend die before you, which amplifies the horror of it all.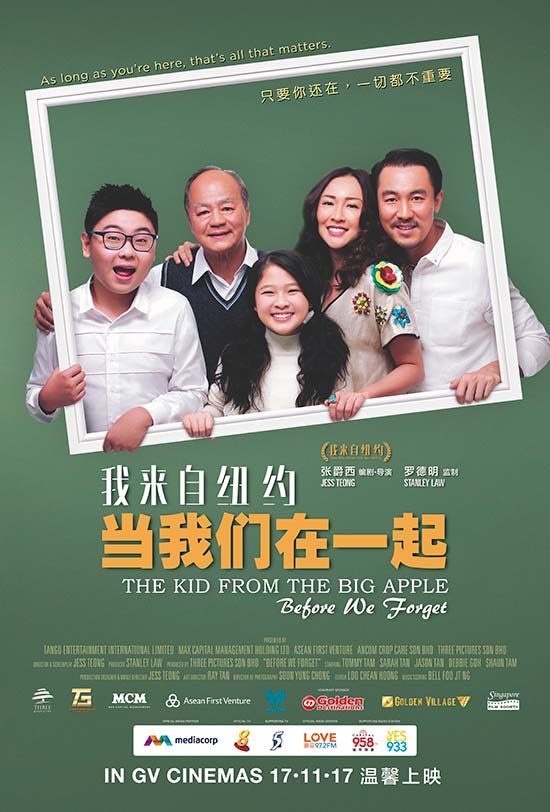 The Kid from the Big Apple: Before We Forget (17 November)
Jess Teong's feature debut, THE KID FROM THE BIG APPLE, made waves last year, both critically and commercially, with multiple festival awards and lots of uplifting accounts of audiences universally moved to tears. Jess not only directed but also scripted and art-directed this beautiful story of a grandfather (Hong Kong's renowned action star Ti Lung) and his granddaughter (amazing newcomer Sarah Tan Qin Lin) breaking down culture, language, and generation barriers to bond in ways truly reflective of deep family love. Now, this lovely story continues, in BEFORE WE FORGET. The bond is there, the barriers are gone, but will there really be a happily-ever-after future for this endearing family? Ti Lung and Sarah are joined by Ti Lung's real-life son, Shaun Tam, and multiple award-winning Debbie Goh as memories are preserved, new challenges are faced, and what is perhaps the most severe test of all confronts everyone in their circle of concern and love.
I gave "The Kid from the Big Apple" 4.9 out of 5 when it came out last year, and it's sequel tackles a much more difficult set of issues than the original. Suffice it to say that it assumes that audiences are more mature and that they will want to see more about the complexities of family. While the first film had tangible conflicts that could be grappled with and had feasible solutions, that might not be so in the sequel, which sees the characters wrestling with problems that may be beyond their ken.
---
Follow Marcus Goh (yes, referring to myself in third person) on Facebook and Instagram for more (presumably) good updates!
I'm a Singapore television scriptwriter who's written for Lion Mums, Crimewatch, Police & Thief, and Incredible Tales. I'm also a Transformers enthusiast and avid pop culture scholar. You can find me on social media as Optimarcus and on my site.
Send me an email if you want to get in touch!