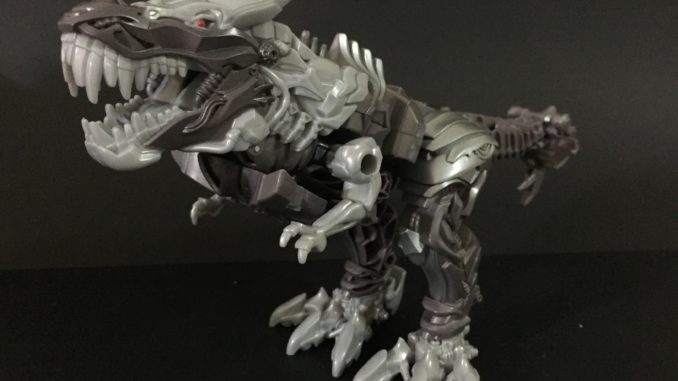 Grimlock returns in "Transformers: The Last Knight" along with the Dinobots from "Transformers: Age of Extinction" (and new Dinobots too!), so he gets a whole slew of new figures accompanying him! This is the Turbo Changer version that transforms in 3 steps (although it's really only 2 steps). Grimlock transforms from Tyrannosaurus rex to robot, plus he has a Knight Armor mode/helmet when he's in robot mode.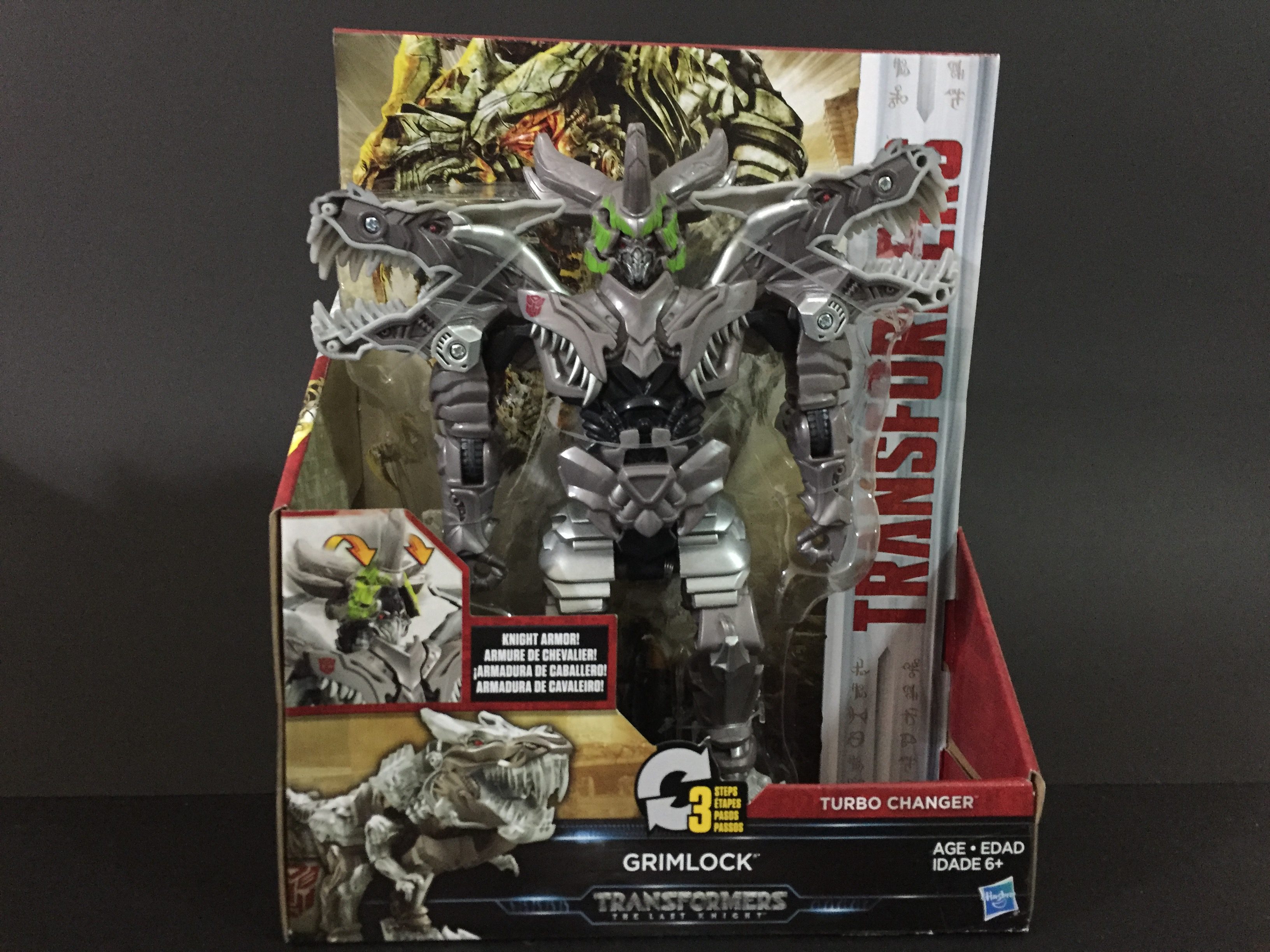 Knight Armor Grimlock (3-Step Turbo Changer) retails for $39.90 at all good departmental stores. Thank you, Hasbro Singapore, for sending him over!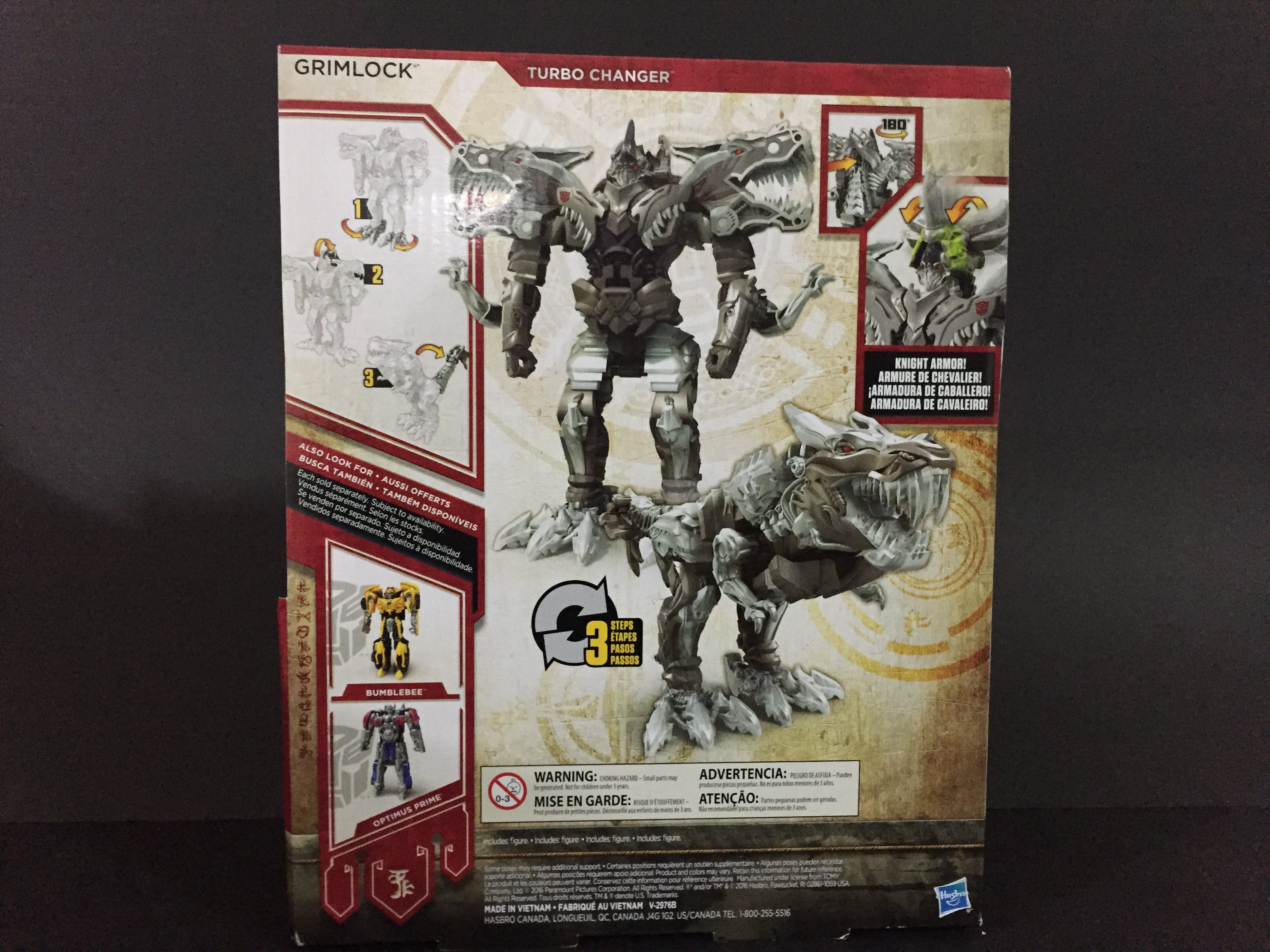 "Naked" Robot Mode
In robot mode, Grimlock can choose to activate his Knight Armor helmet for added power (and some green highlights). So here's what he looks like without his Knight Armor helmet. As you can see, he shares the same general Tyrannosaurus rex head-splitting transformation scheme with many of his other toy incarnations. His T-rex head still looks like a head, thanks to the addition of the eyes on both halves of the head.
He also has elbow articulation, so you can have him raise his arms to attack some Deceptions.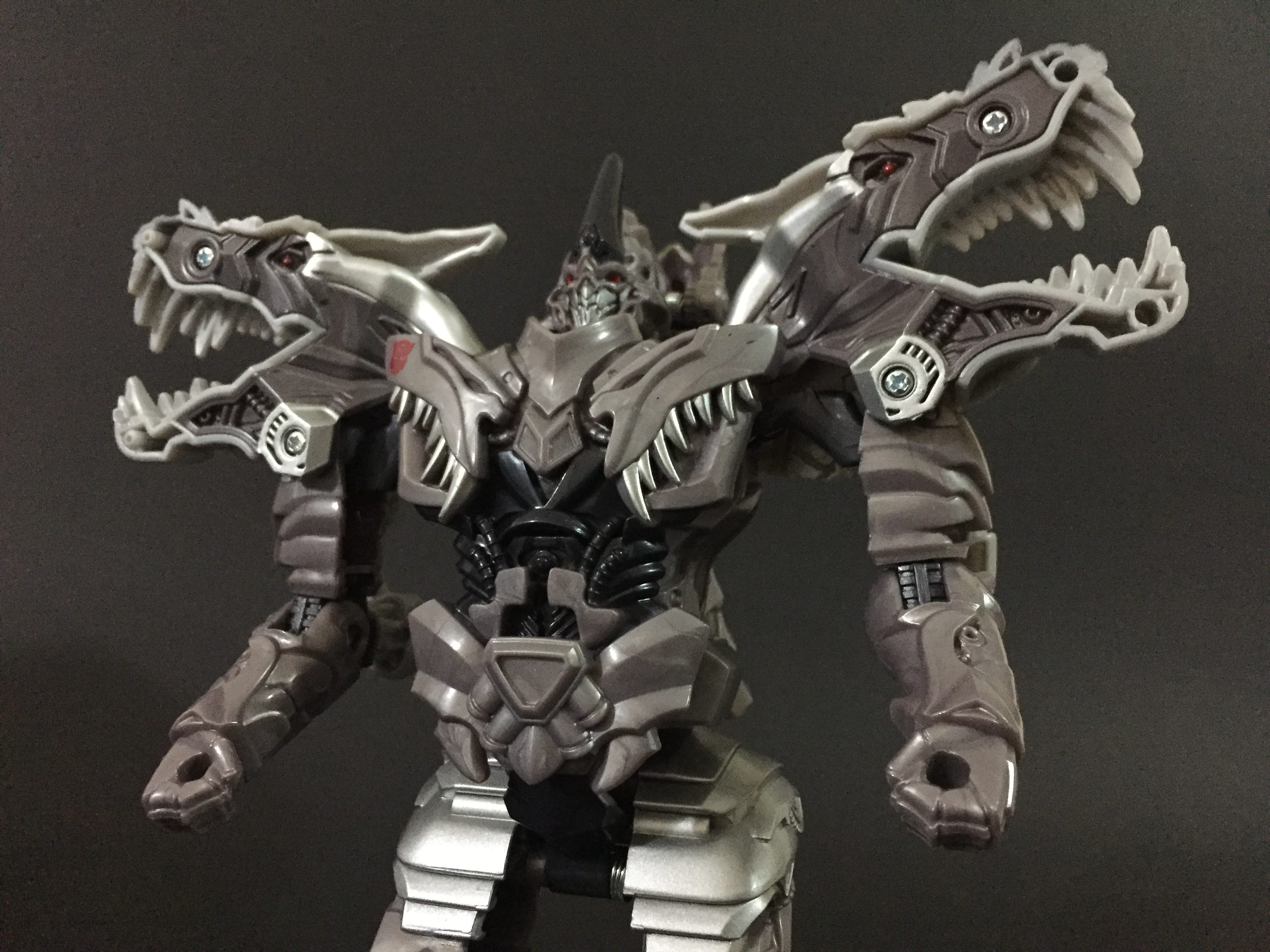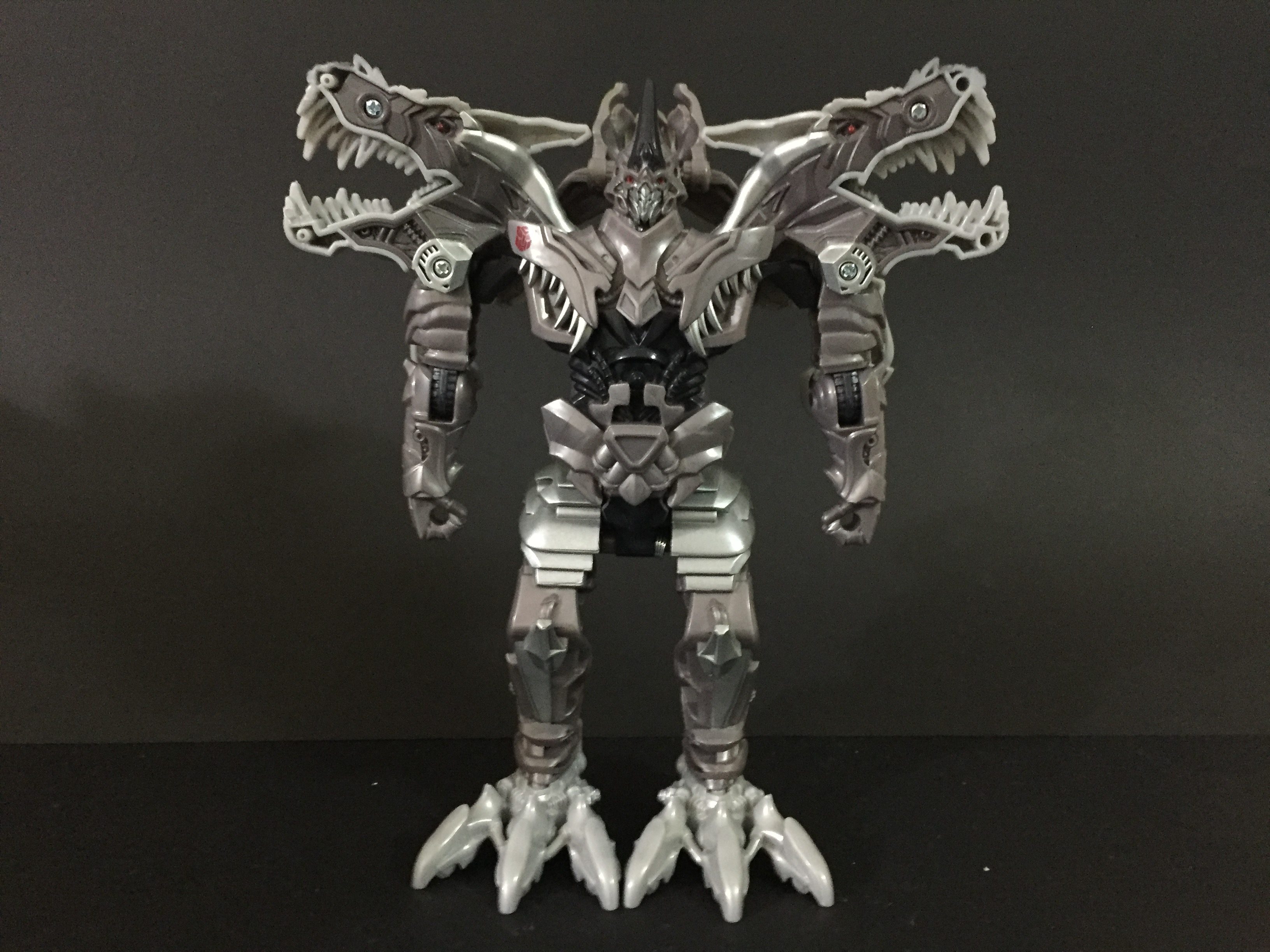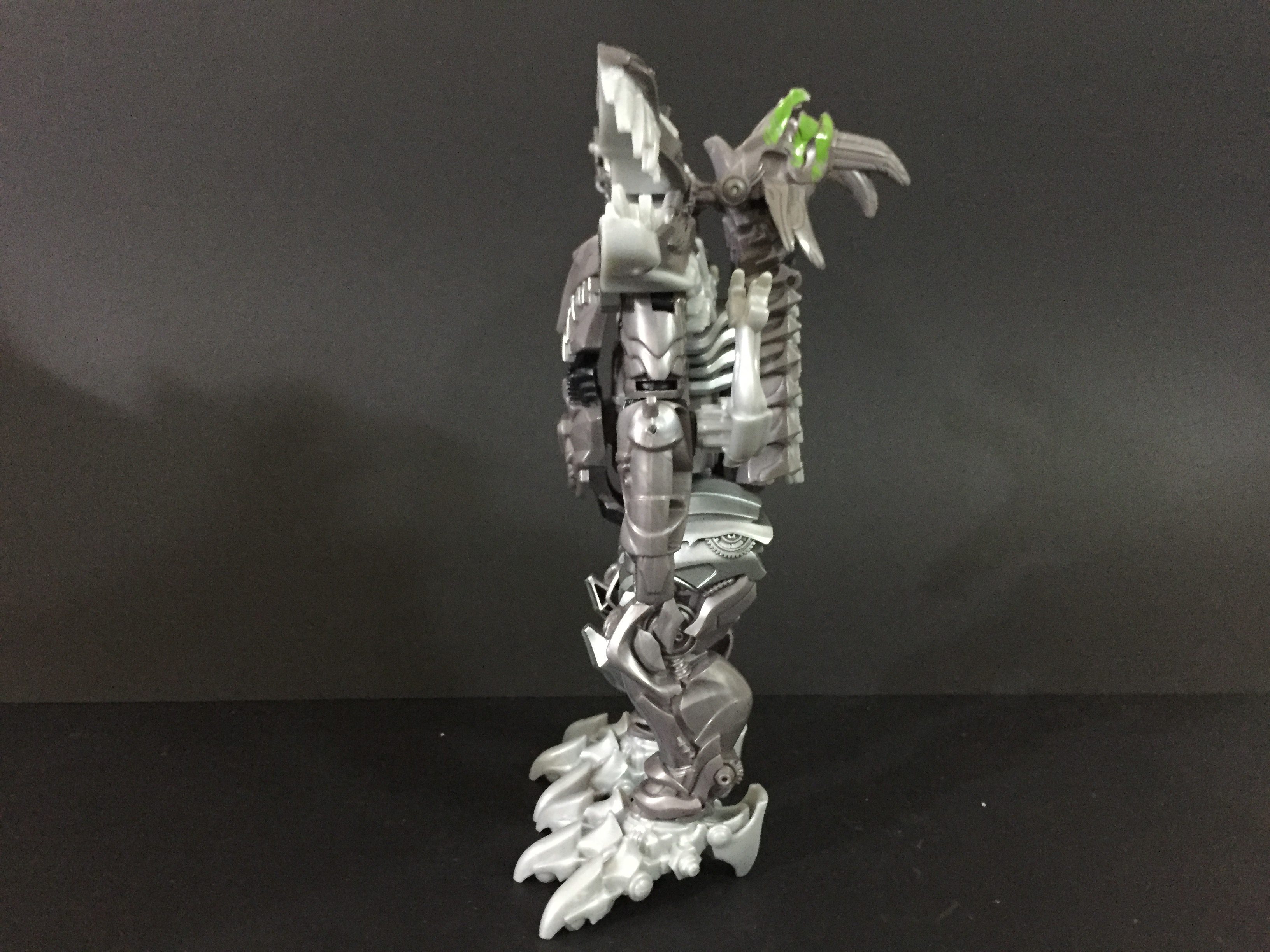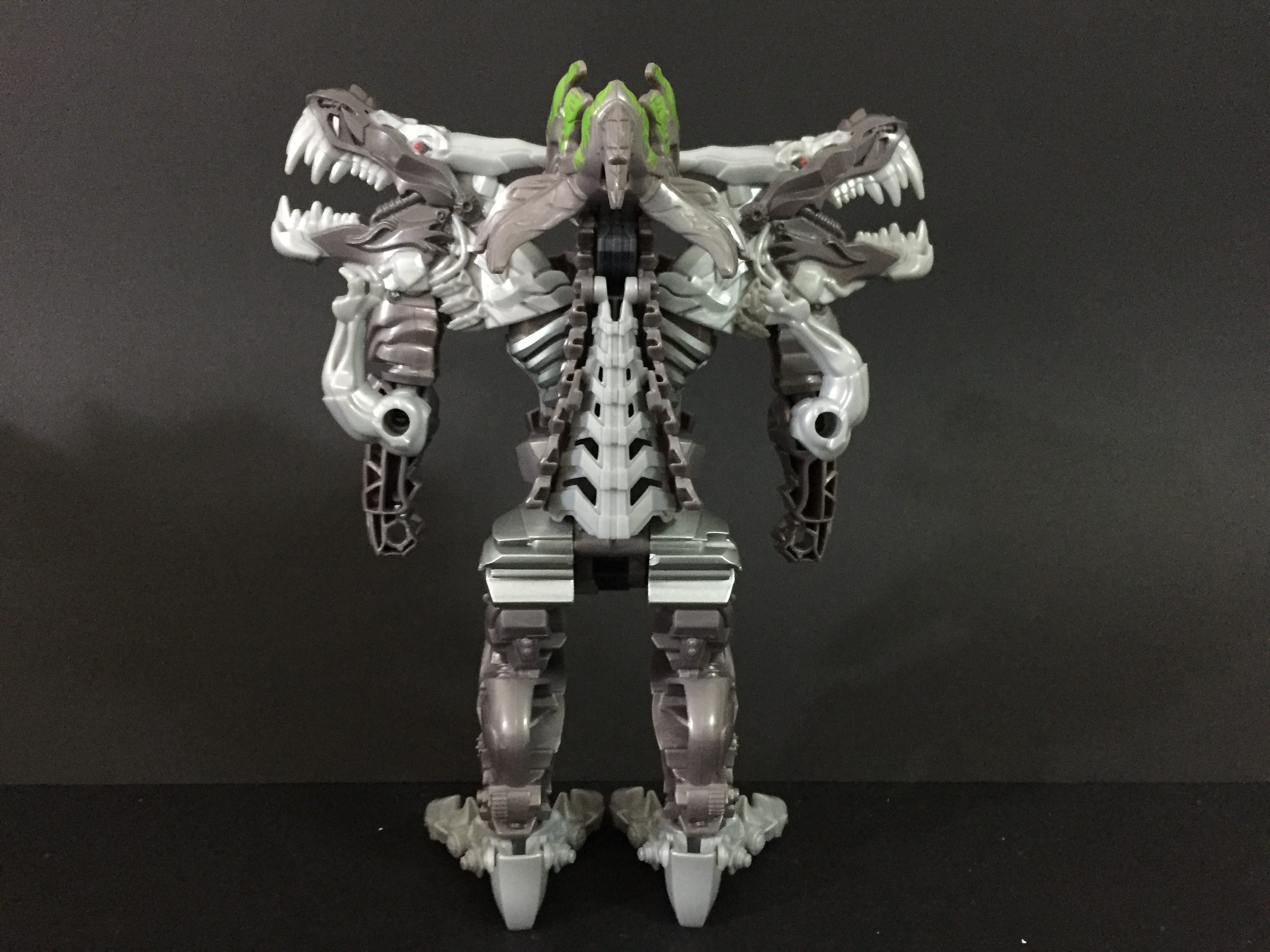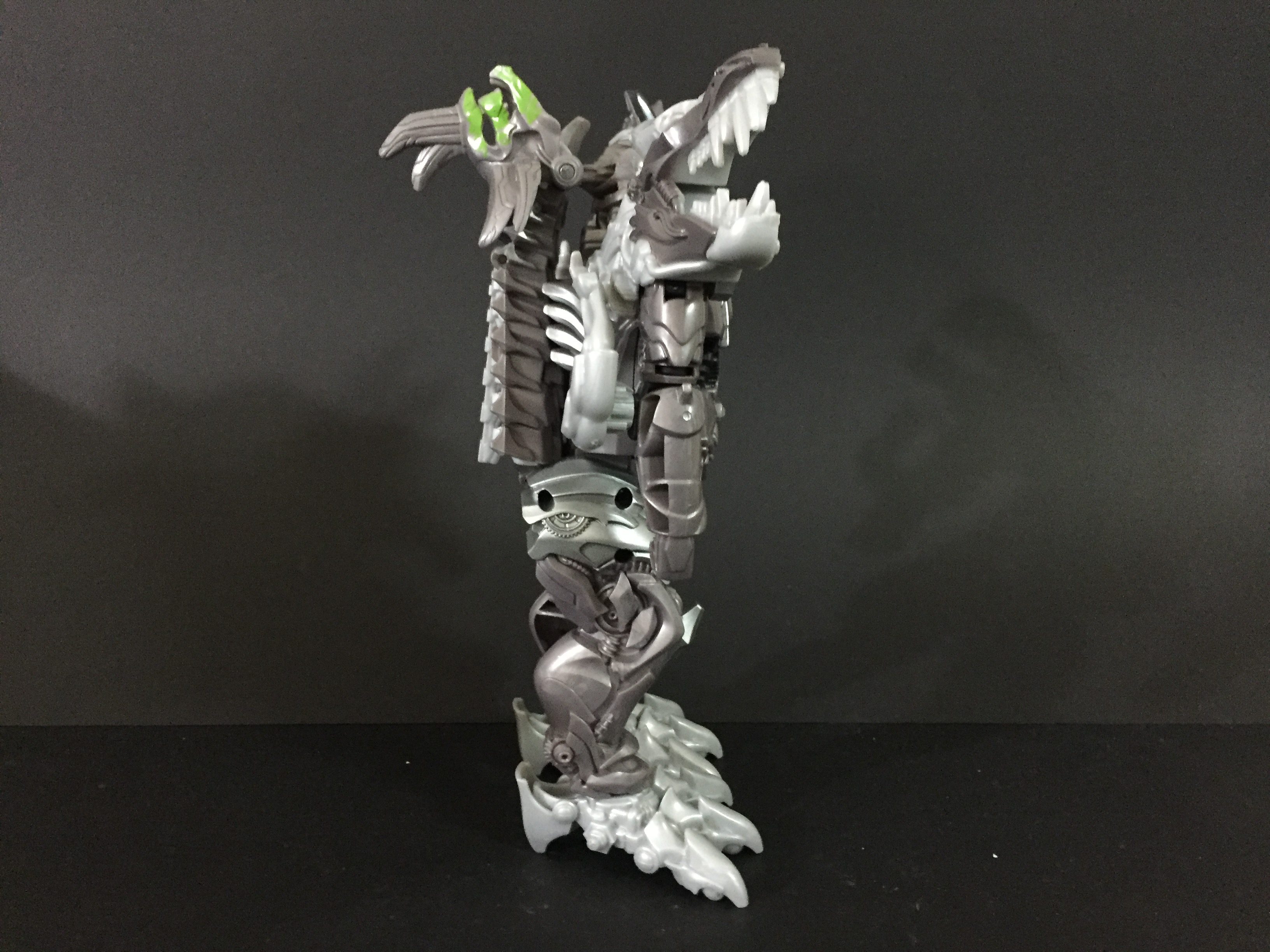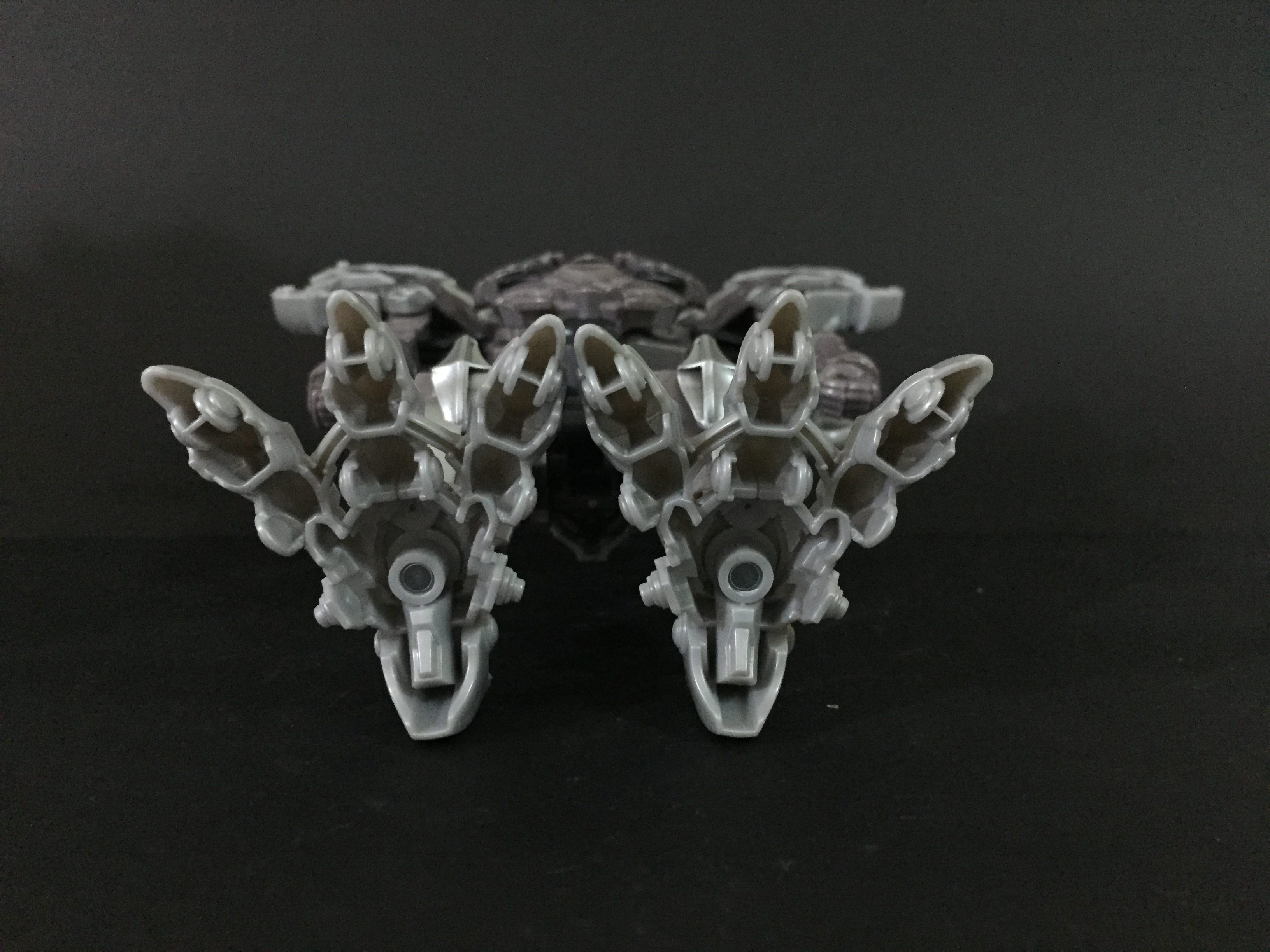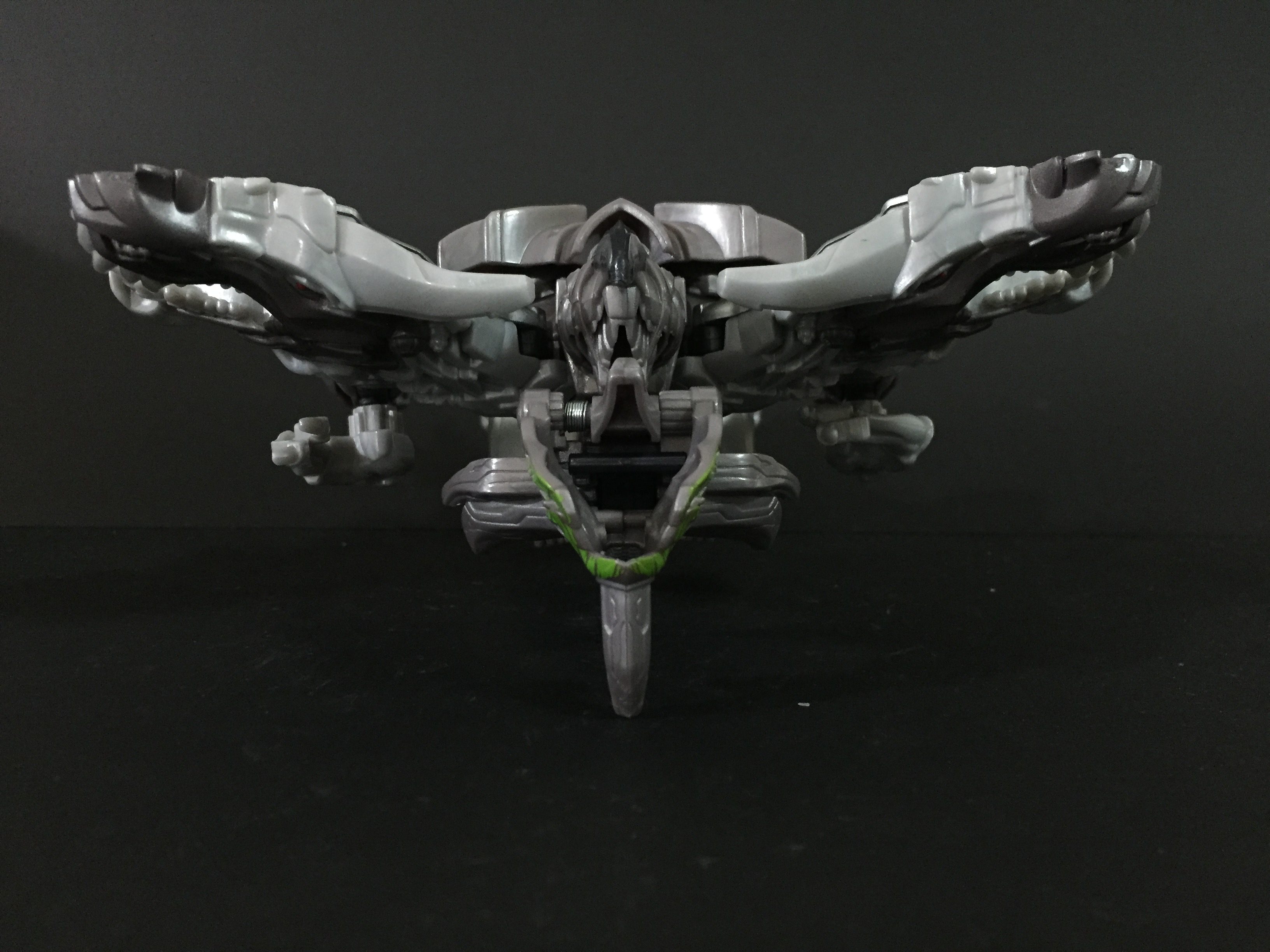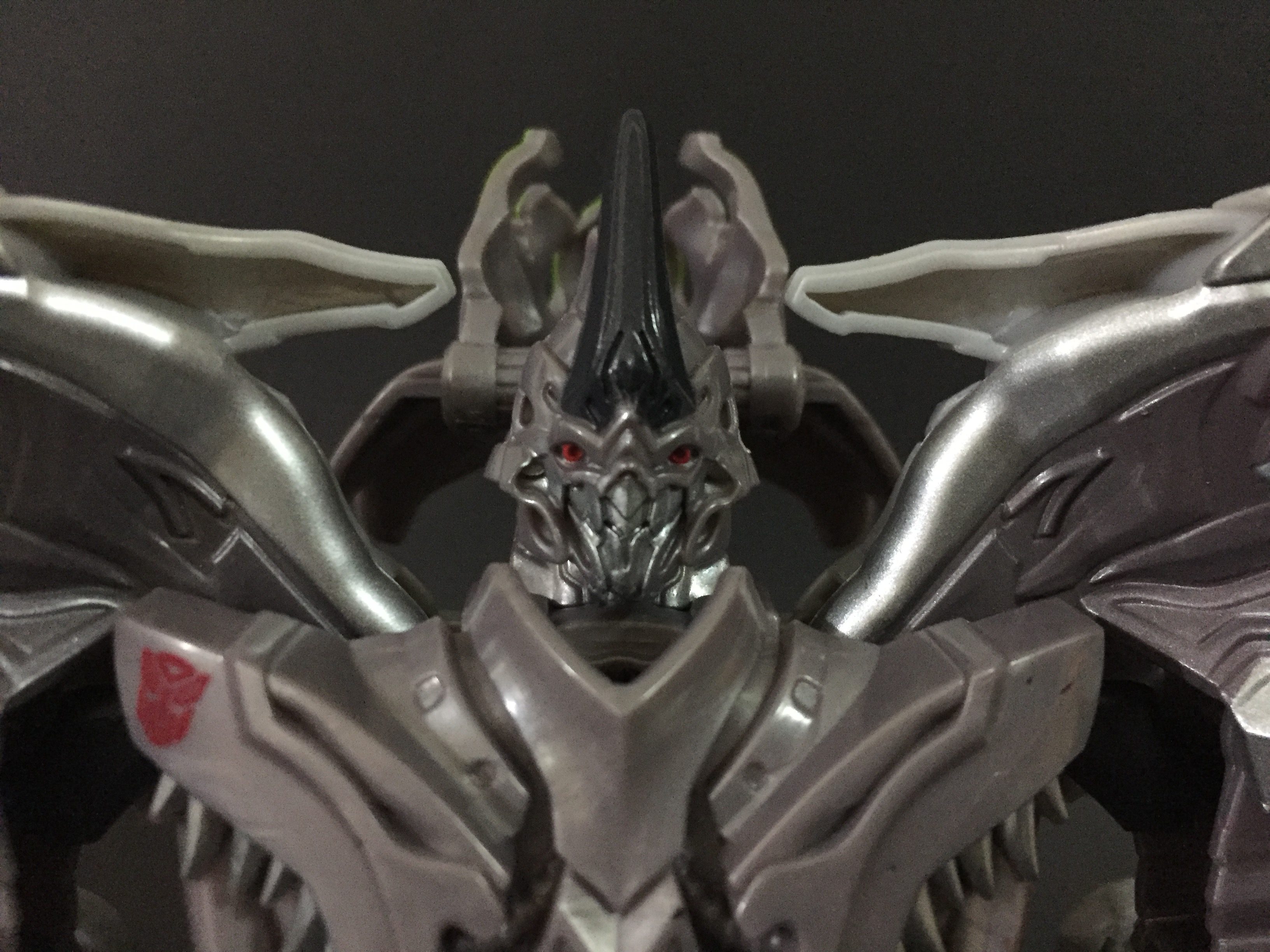 Grimlock is pretty stable in robot mode, and you can actually rock him a little and he won't fall.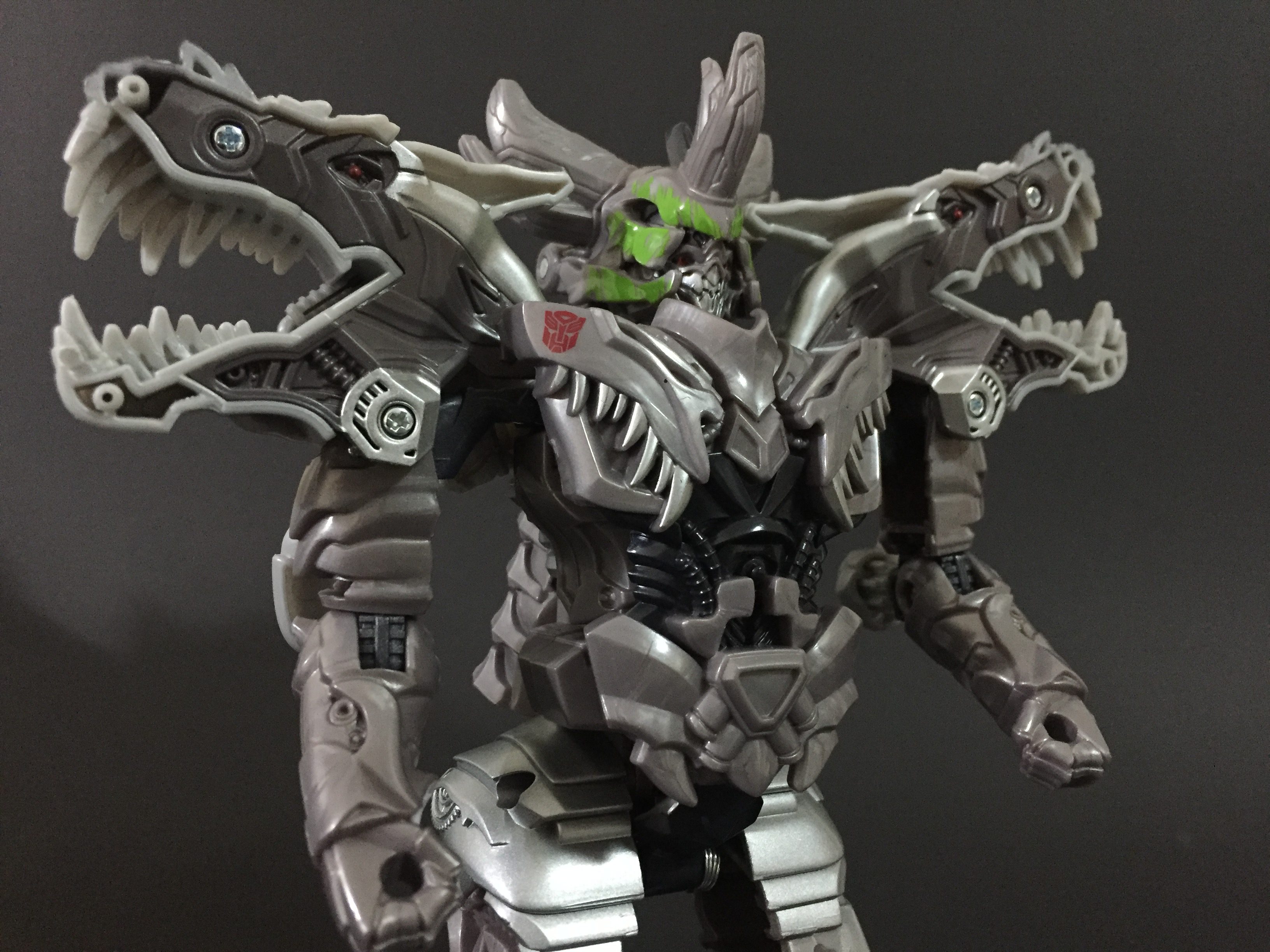 Knight Armor Robot Mode
He gains this additional helmet when you activate a switch on his tail to give him his Knight Armor. It's described as "armour" rather than a discreet mode, although personally I'm going to dub it as Knight Armor mode. It's a caveman-style helmet with animalistic horns, which serve to make Grimlock look more feral and primal than ever.
Yes, Grimlock looks primal. Geddit, geddit?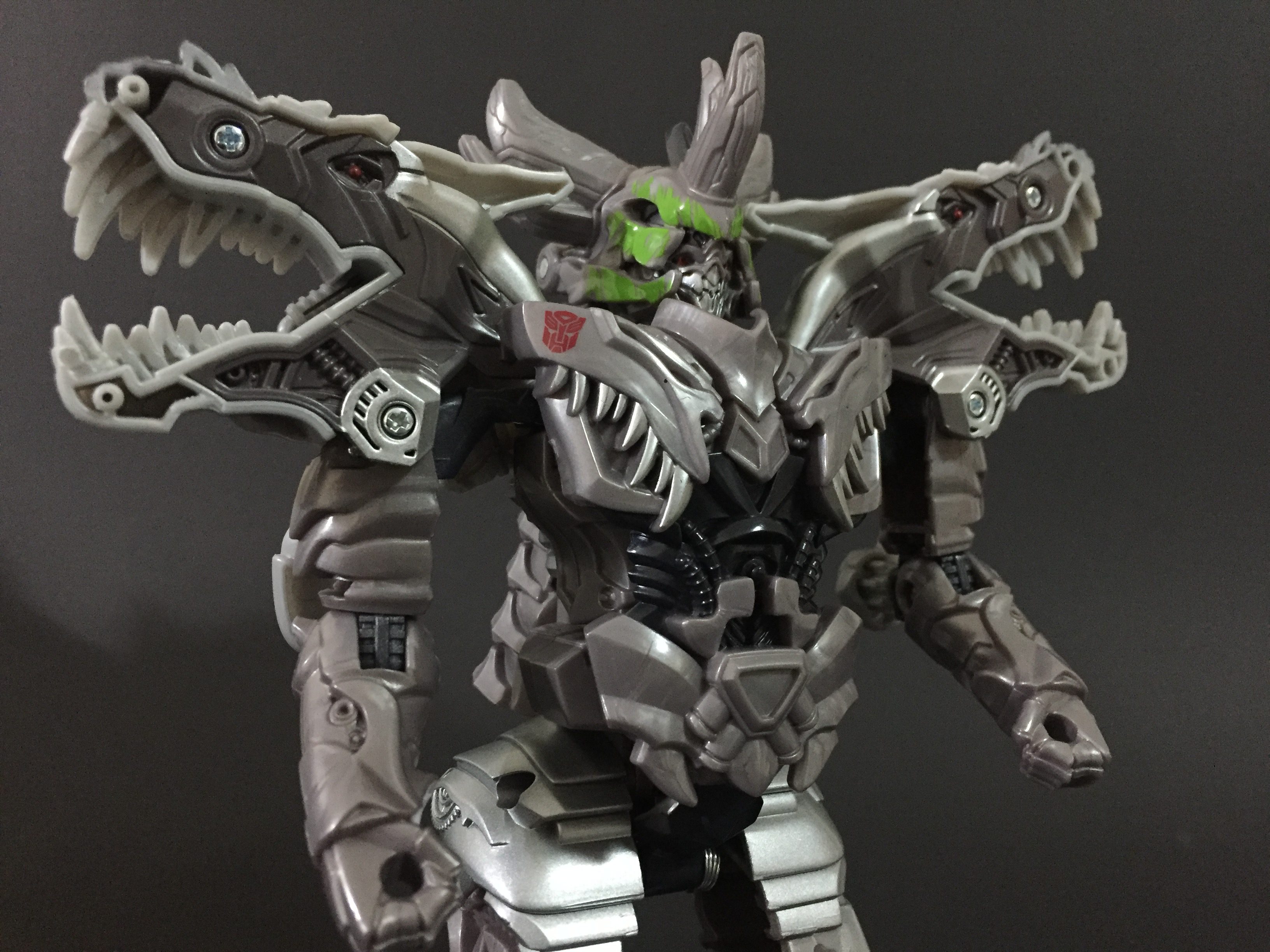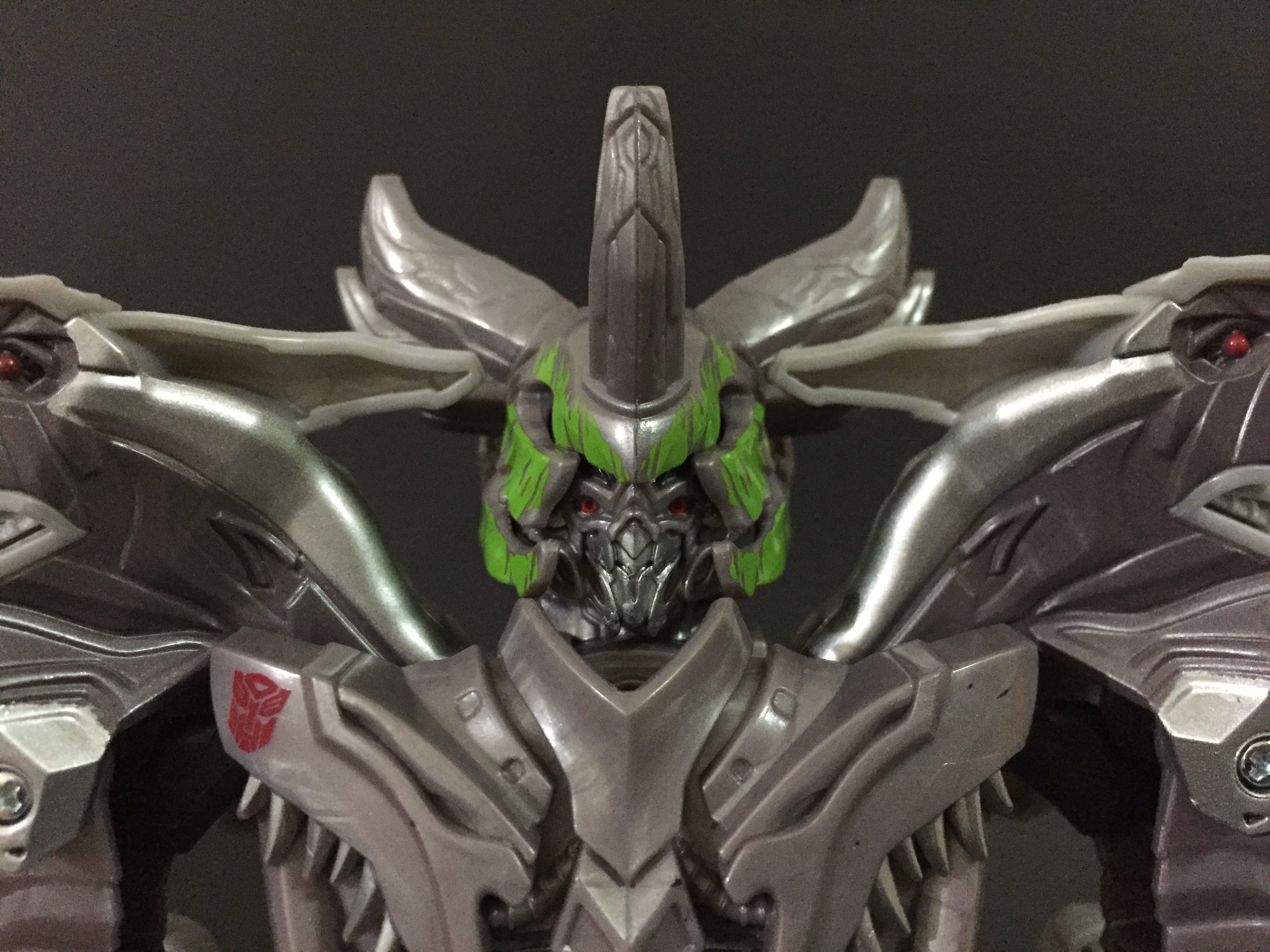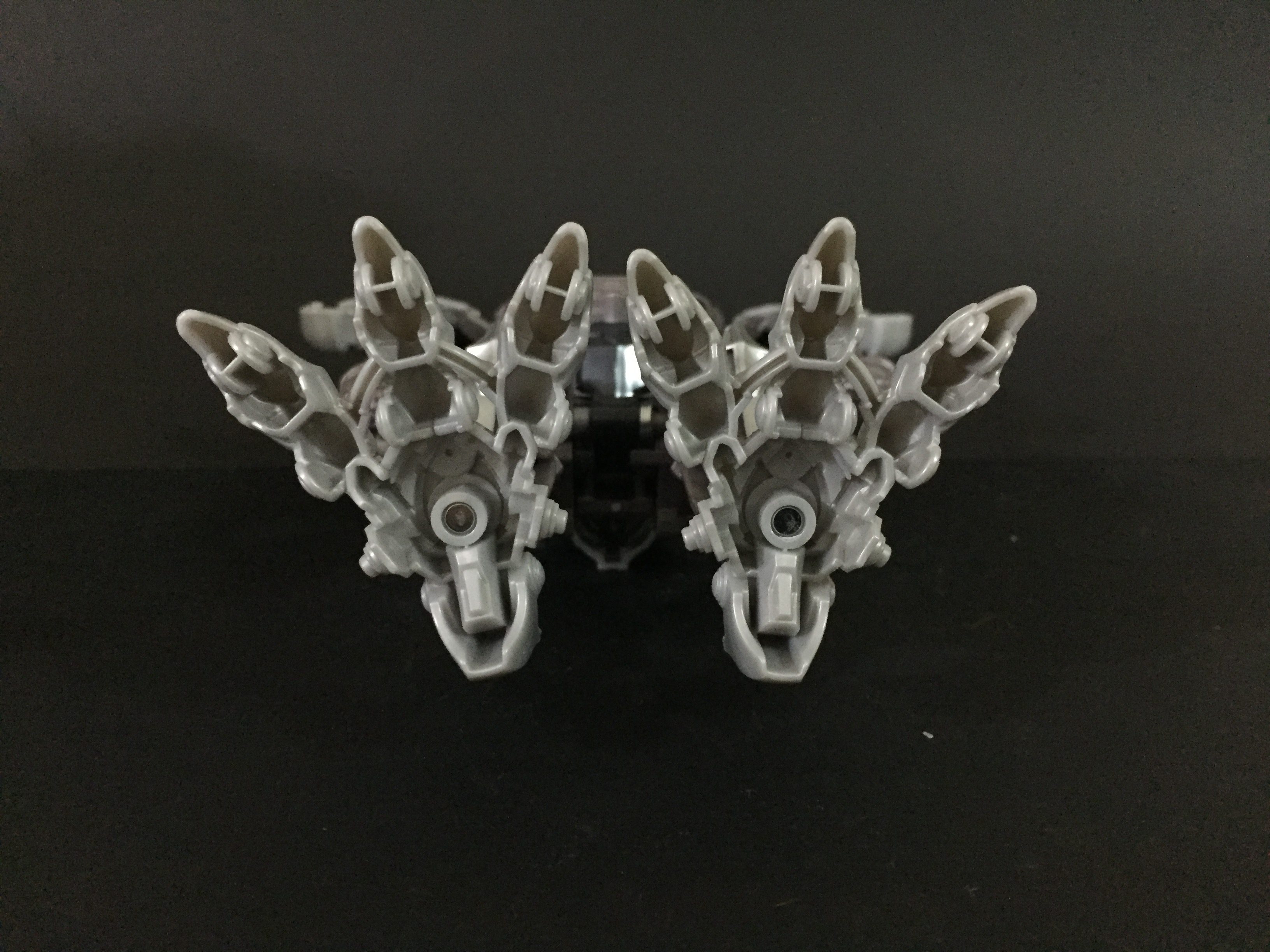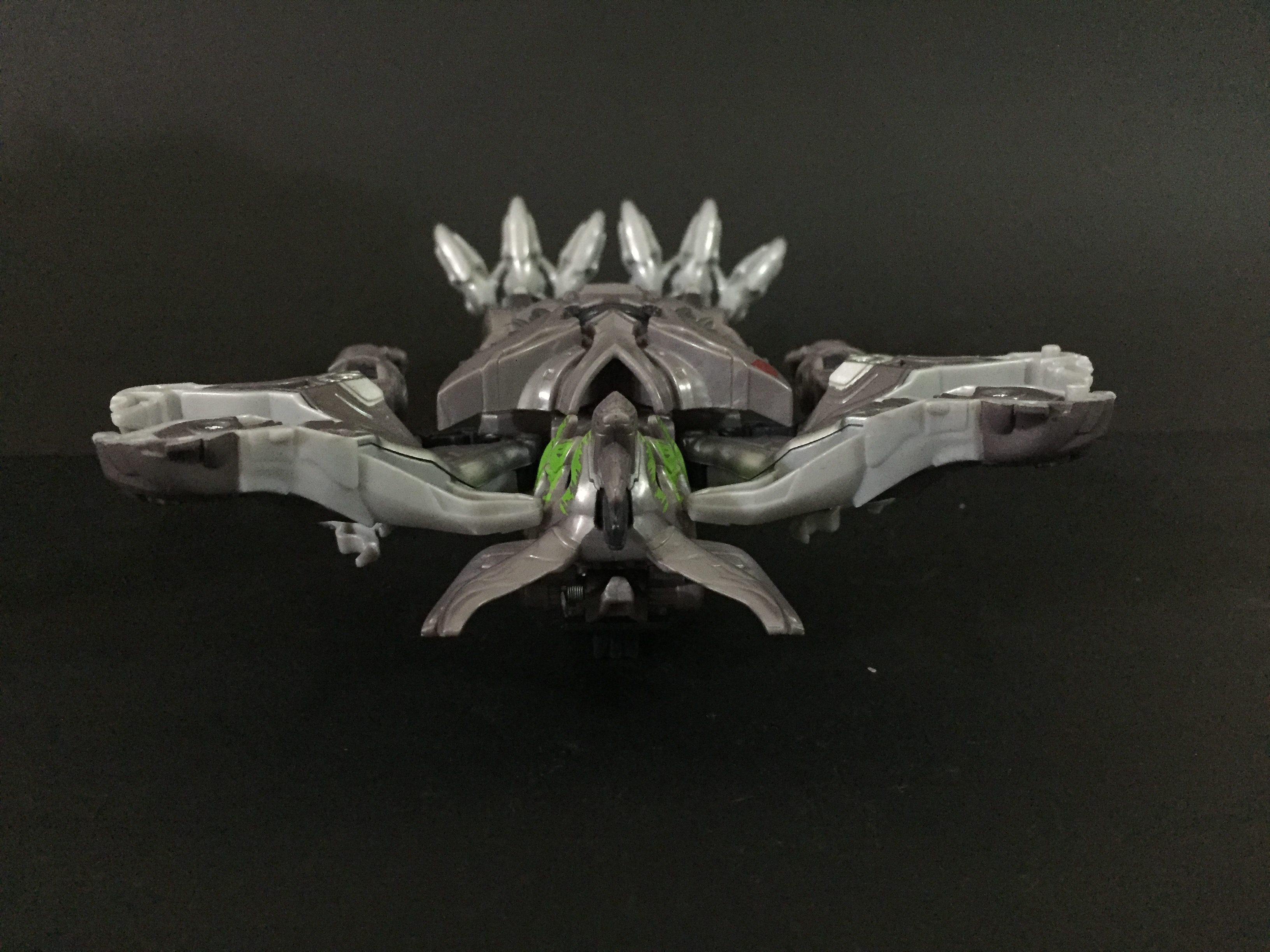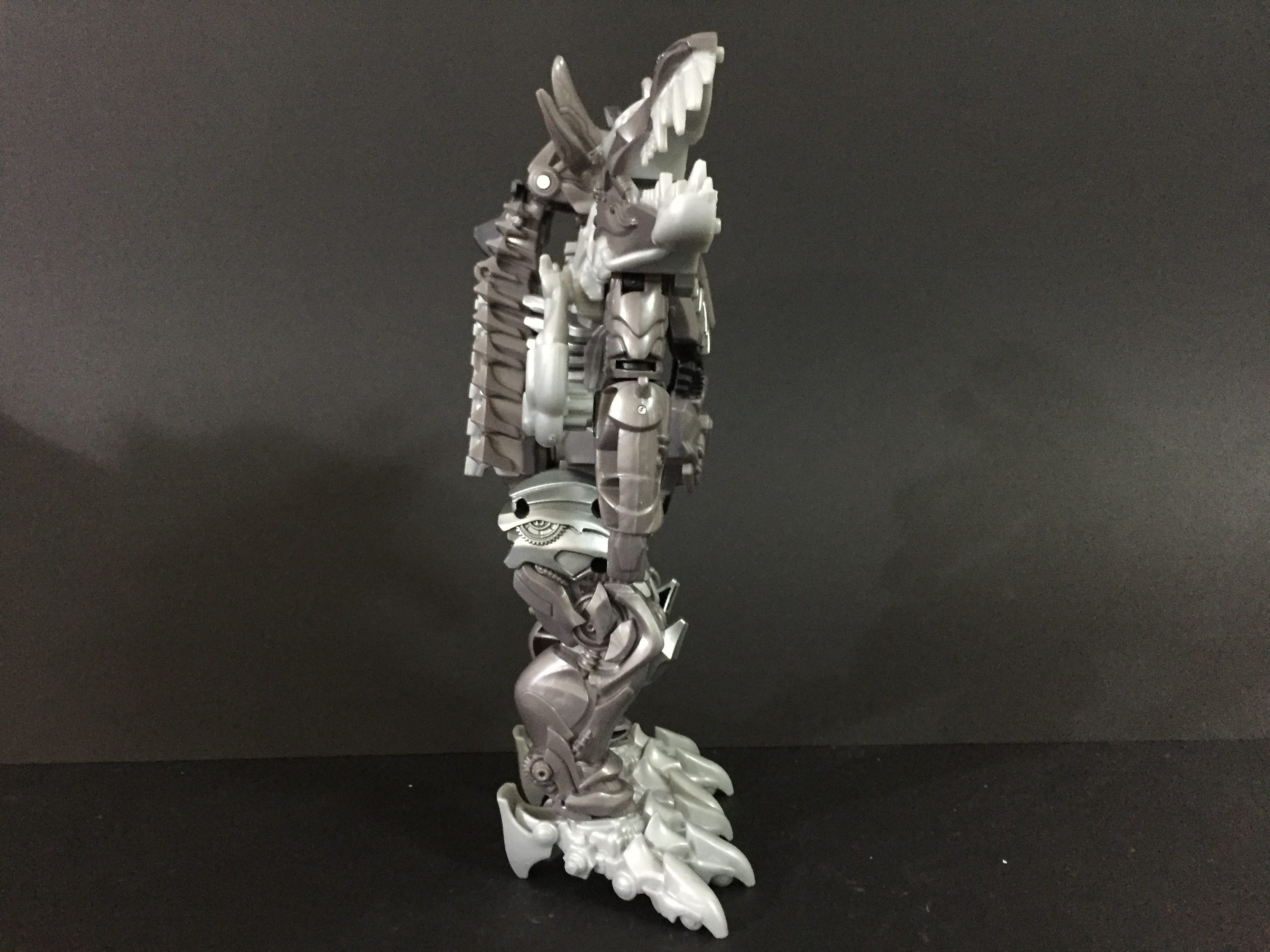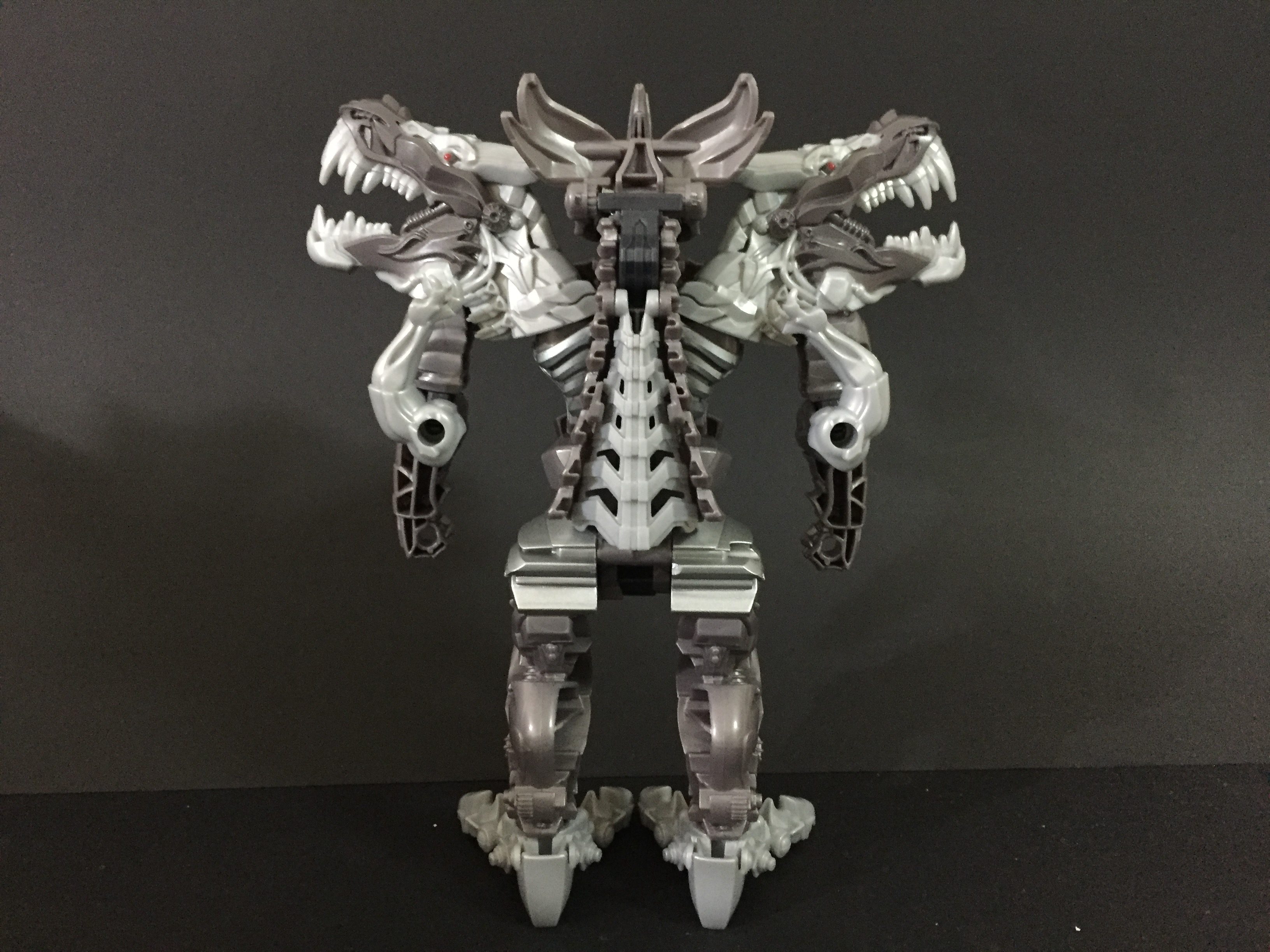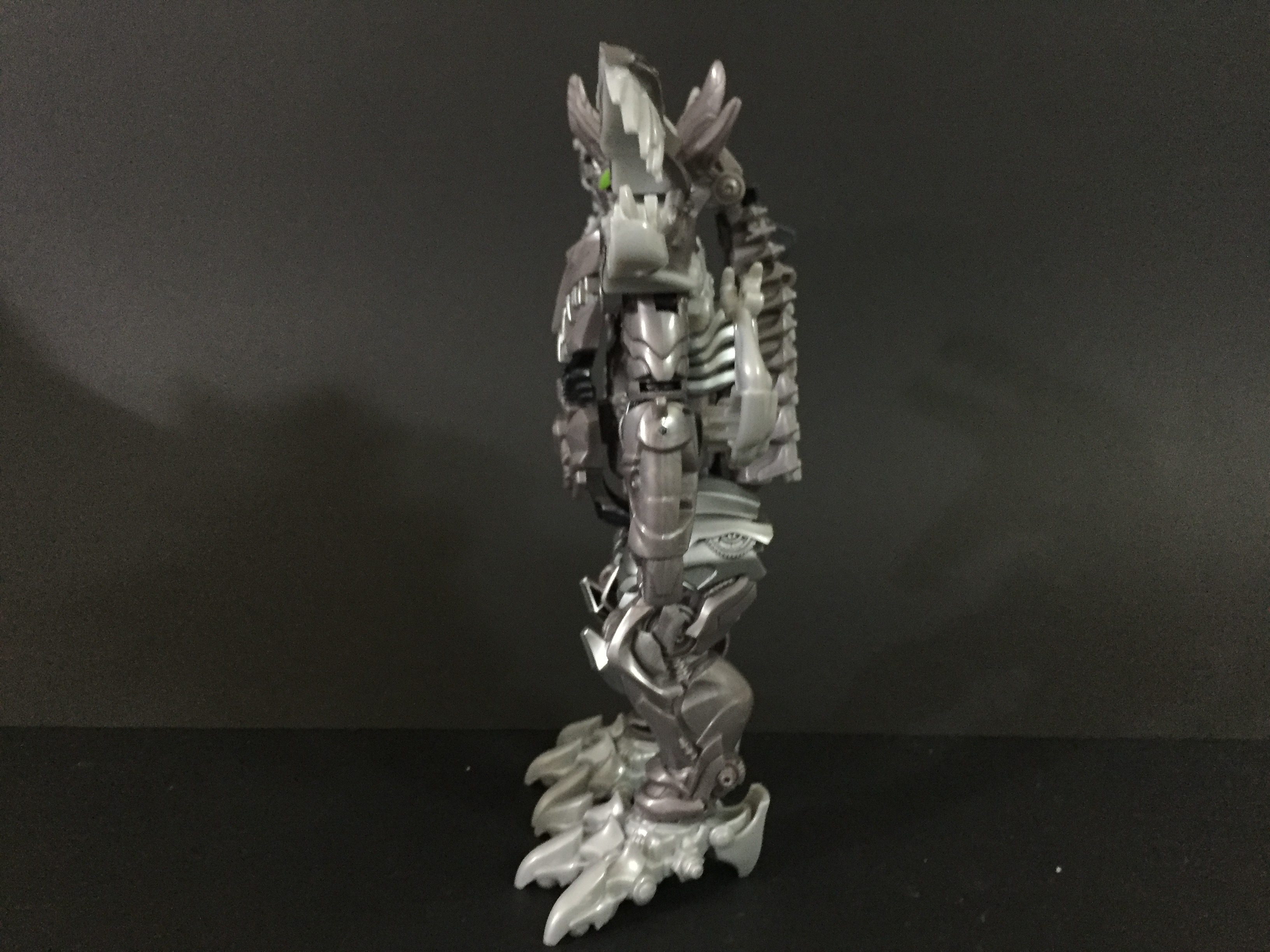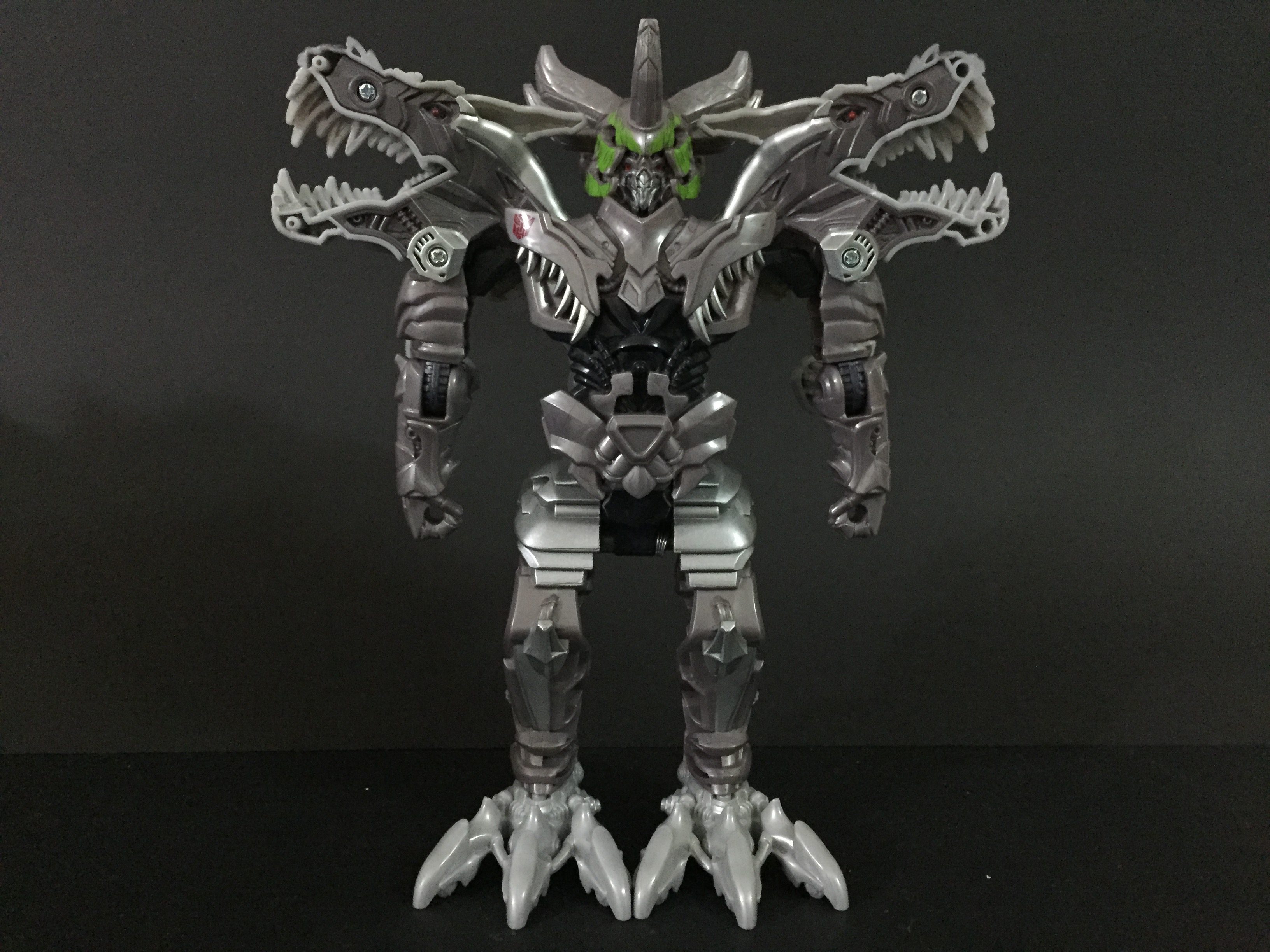 The green highlights on his Knight Armor make it look he's powered up with the helmet on, which is a nice touch since he's otherwise metallic and mechanised. He follows the new colour scheme for Grimlock, which is gunmetal rather than the brown of "Transformers: Age of Extinction".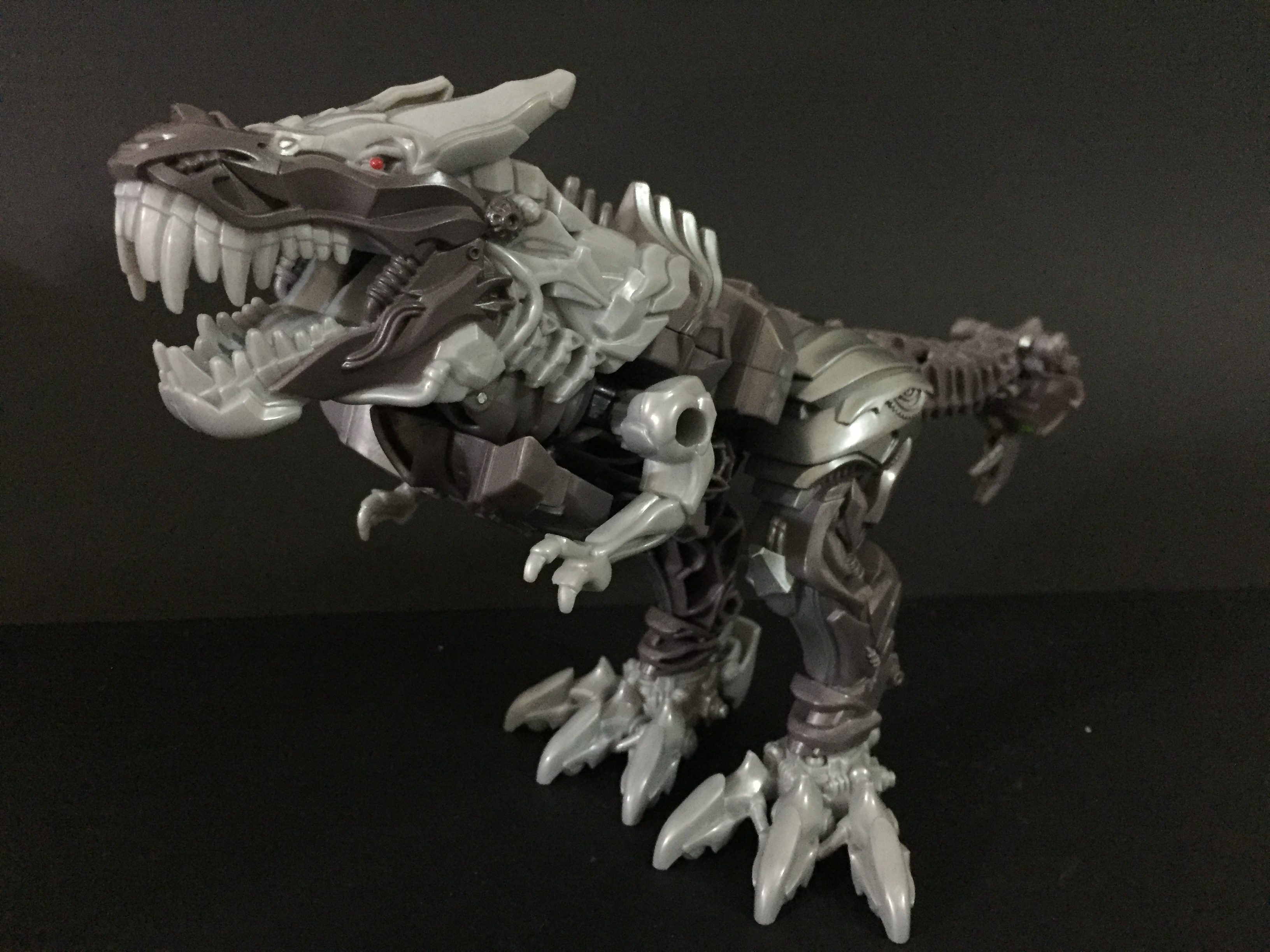 Alternate Mode
Grimlock pegs together pretty tightly in his alternate mode, and holds this form pretty well. Thanks to his broad feet and centre of gravity, he also balances well as a Tyrannosaurus rex while maintaining that T-shaped pose that his toys have. His forearms also look stronger and larger in this form than in other Grimlock toys.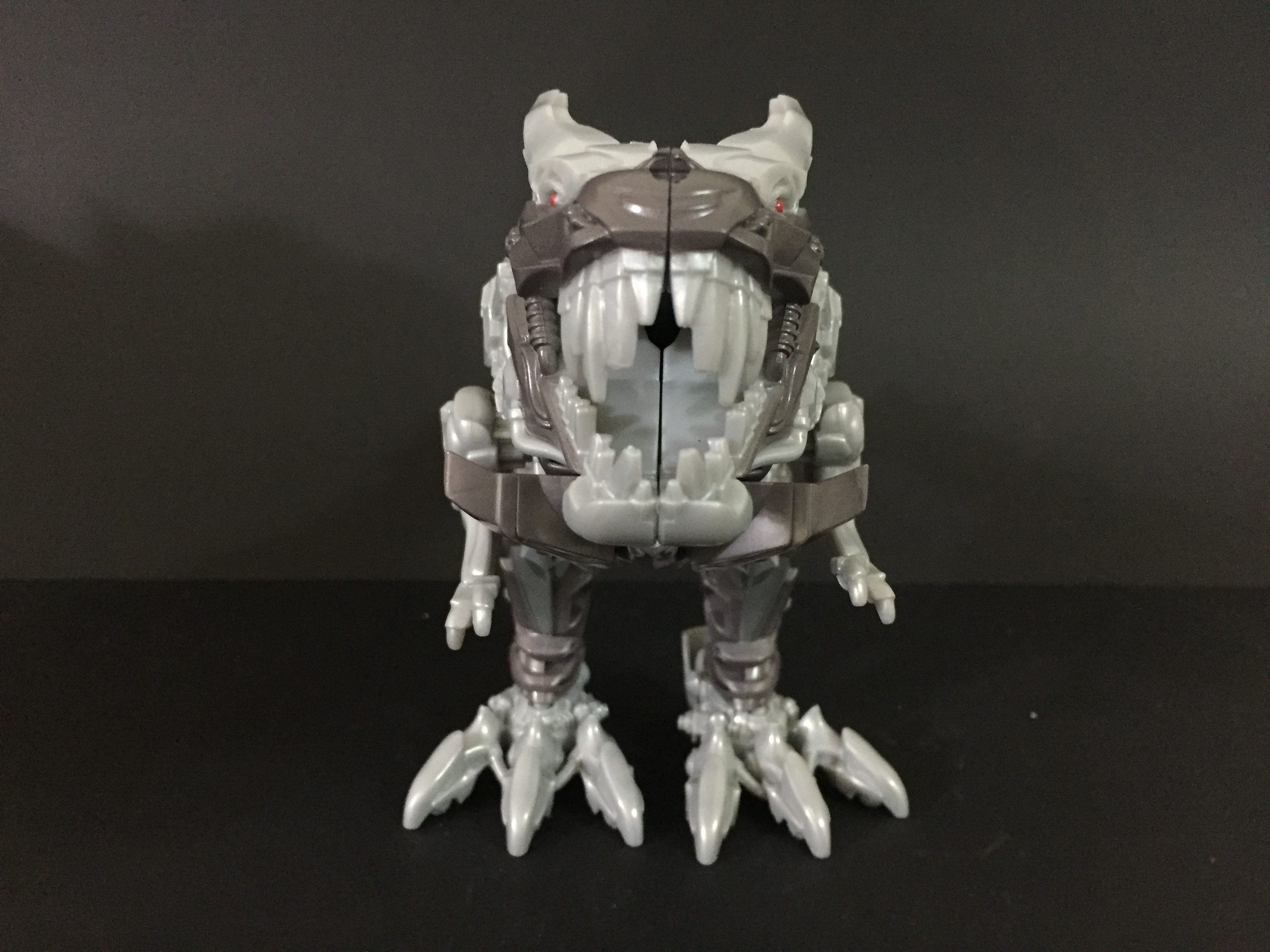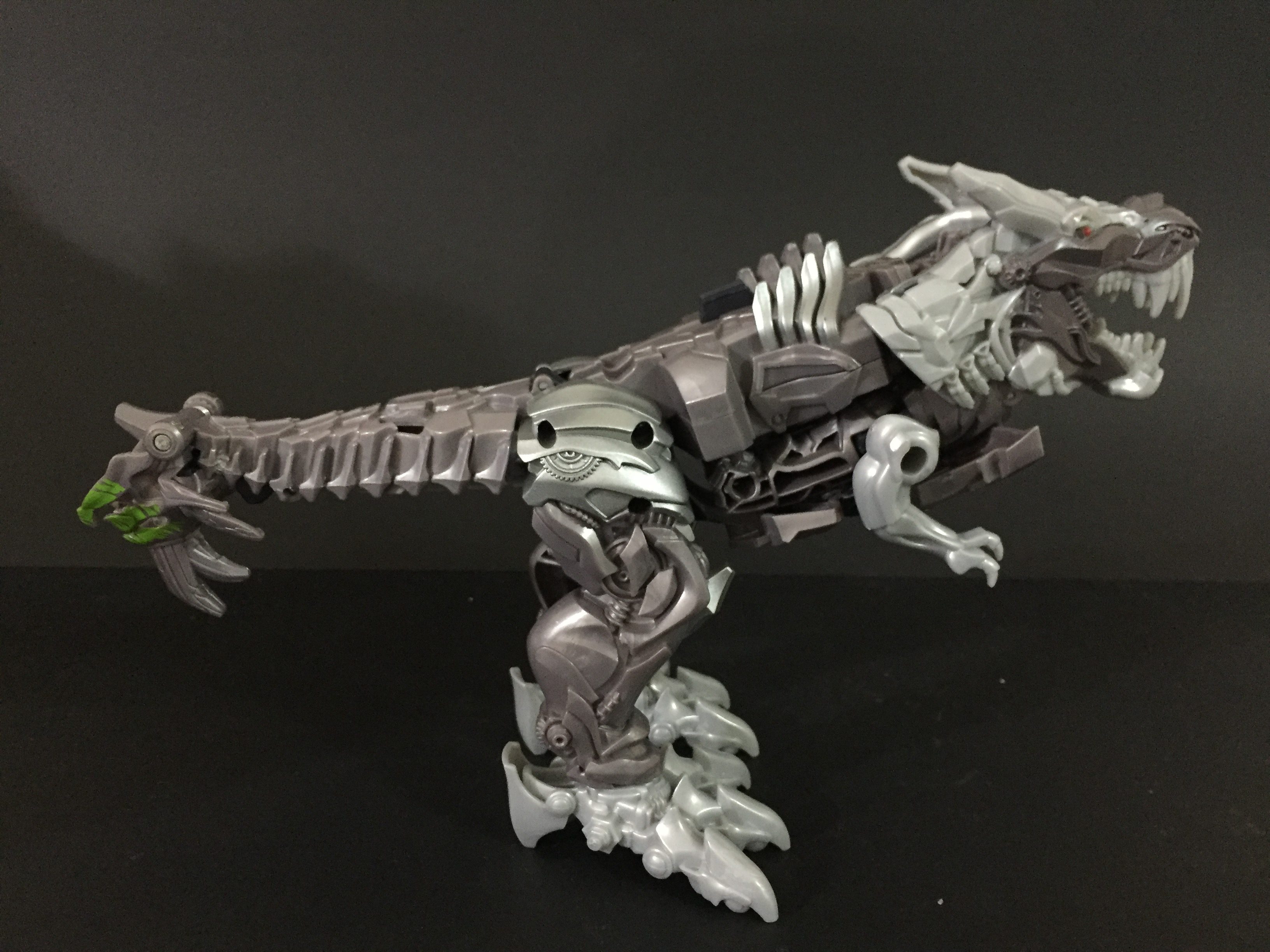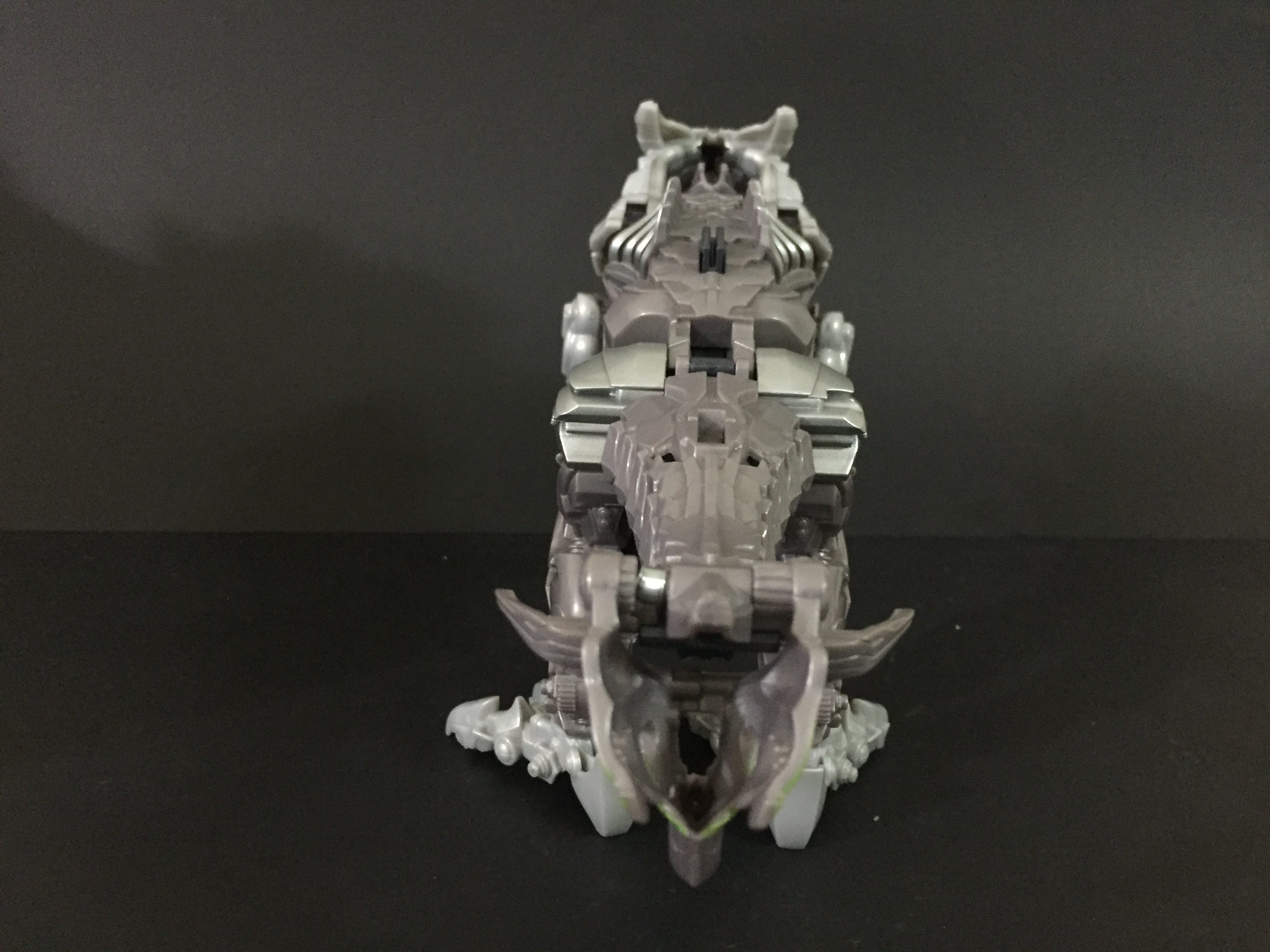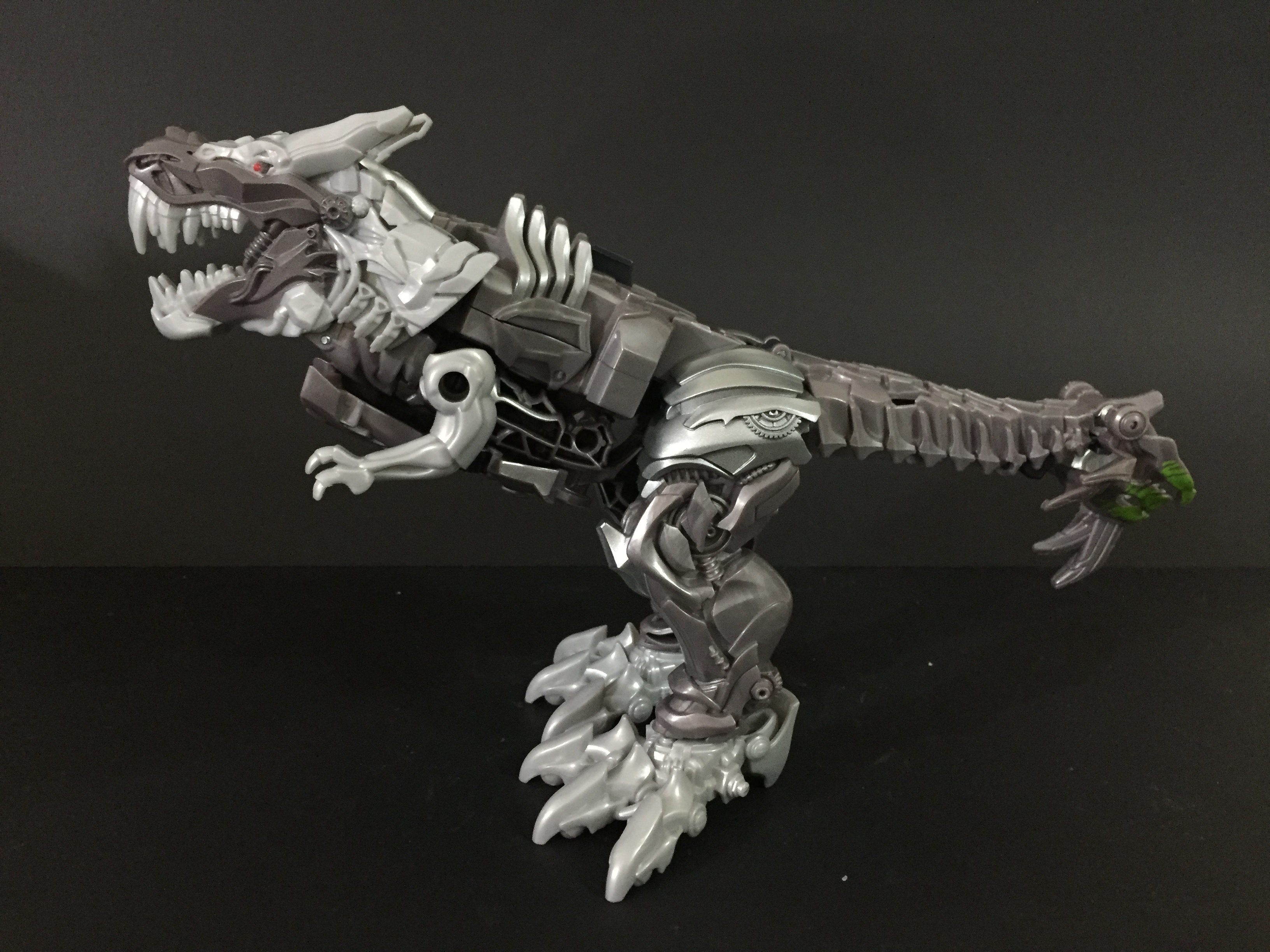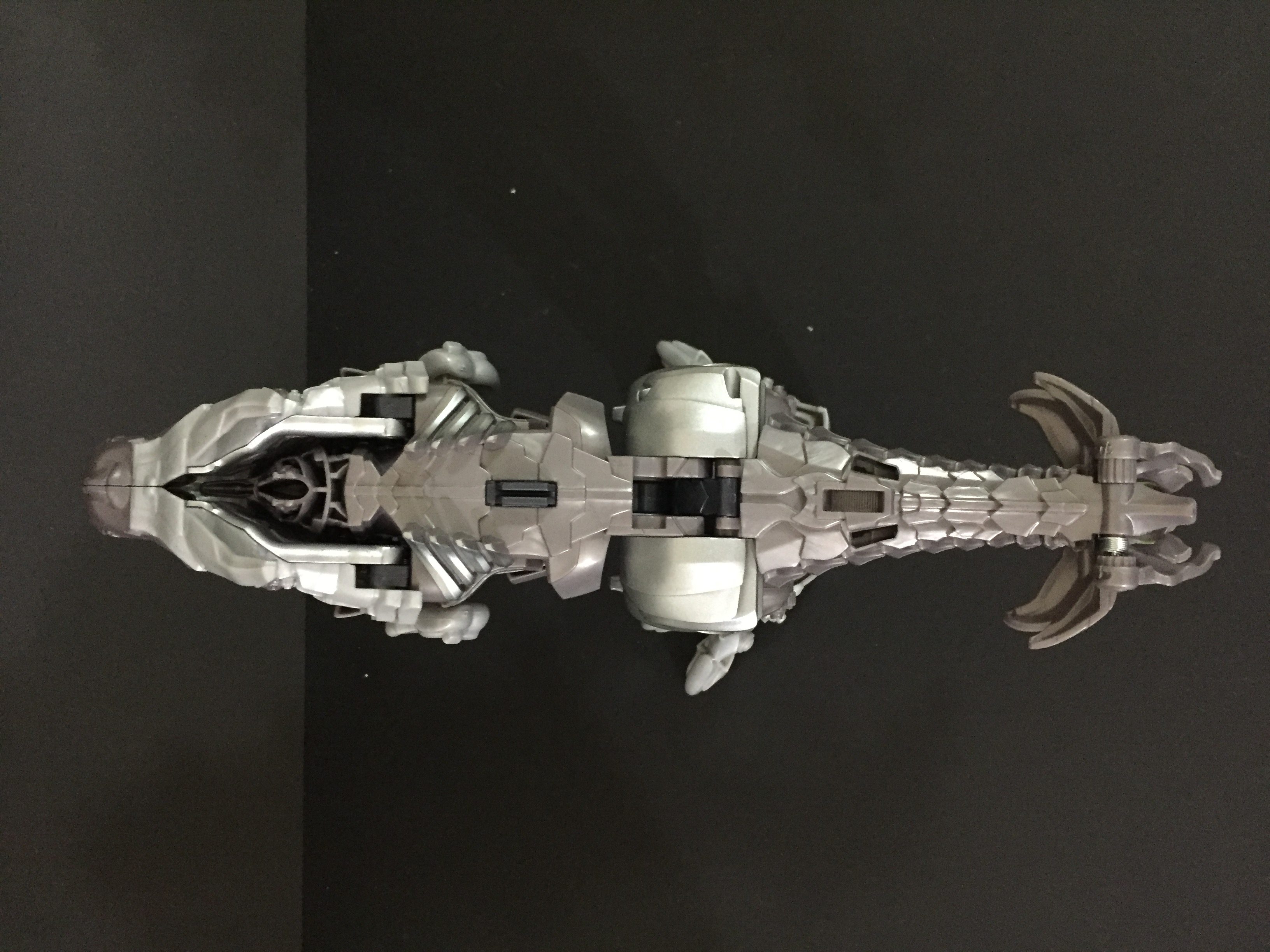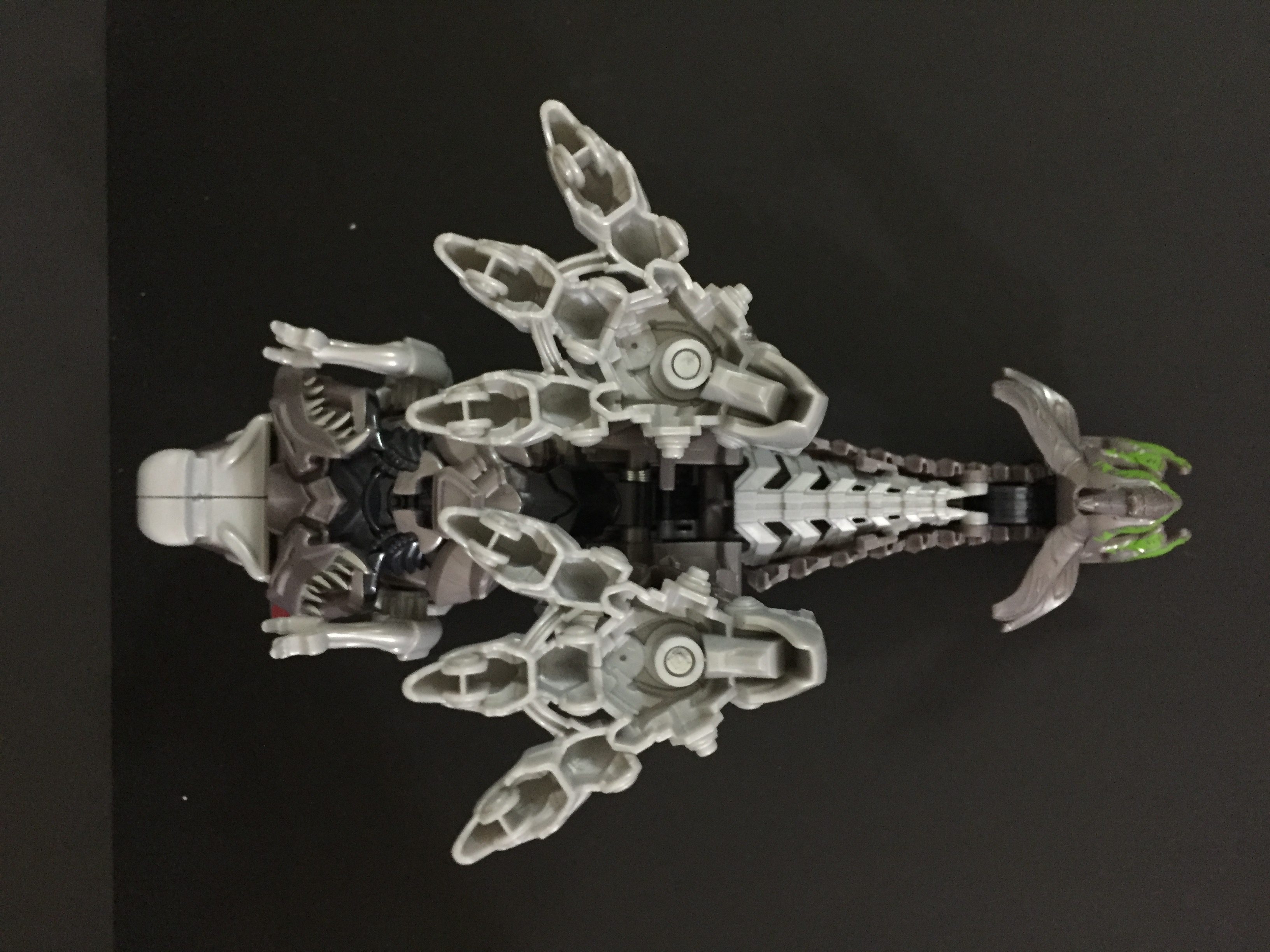 So here's Grimlock for you! I think he's a good pick from the 3-Step Turbo Changer line since his size means that other, smaller Transformers can ride him (which is what you're looking to do right?). For younger fans, his easier transformation means that you get more play value and fun out of him.
Transformers: The Last Knight
Premier Edition
Legion Class
Turbo Changers
Grimlock (Knight Armor, 3-Step Turbo Changer)
Berserker (1-Step Turbo Changer)
---
Marcus Goh is a Transformers enthusiast and avid pop culture scholar. You can find him on social media as Optimarcus and on his site.
If you liked the article, follow me on Facebook and Instagram for more (presumably) good updates!
To get in touch with me, send an email!