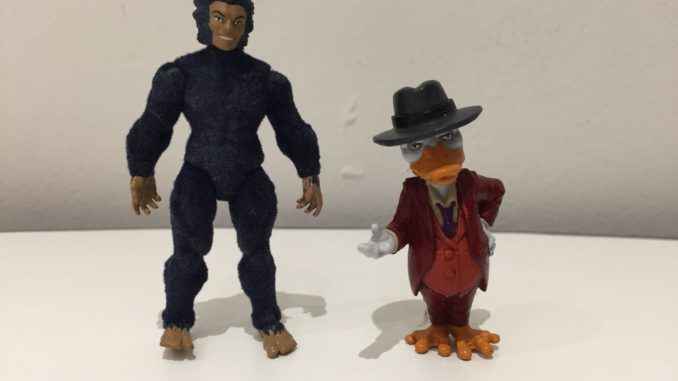 Howard the Duck is probably famous (or infamous) for his live action movie, which was a pretty brave attempt at bringing an obscure character to life. Actually, the Dark Overlords were more memorable in that film because they were pretty terrifying for a young child (ie, me) I'll always remember the finale where Howard the Duck stops the teleporting device from bringing more monsters (I actually only learnt they're called Dark Overlords today). Here's the clip.
Admittedly, the special effects aren't as scary today, but they were back then.
Moon-Boy, on the other hand, is a total unknown for me. Even after reading up his Wikipedia entry and seeing all his animated appearances laid out, I have no recollection of Moon-Boy. I only know that he's a friend of Devil Dinosaur and sort of a Savage Land denizen, but that's painting it in really broad strokes. The fact that Moon-Boy came out before a Ka-Zar figure did is a really bold move, and I applaud Hasbro/Marvel for putting out his toy first.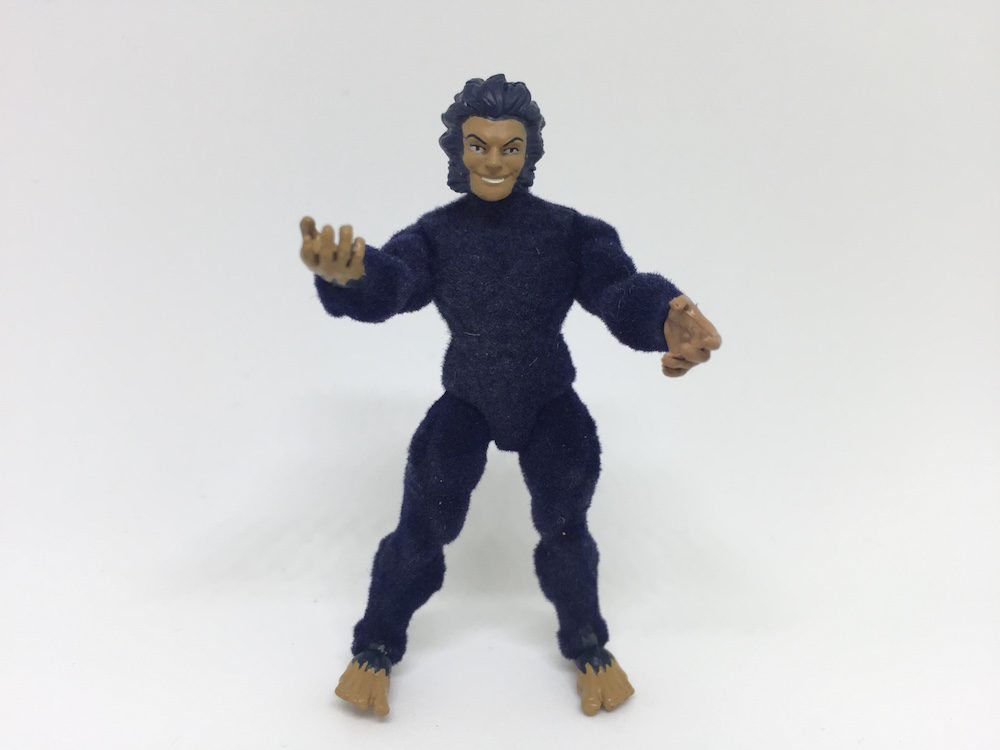 Howard the Duck and Moon-Boy are from the 3.75 inch Marvel Legends line, and he comes as part of the SDCC 2016's 'The Collector's Vault' box set. 'The Collector's Vault' retails for SGD $99.90. Thank you, Hasbro, for sending him over!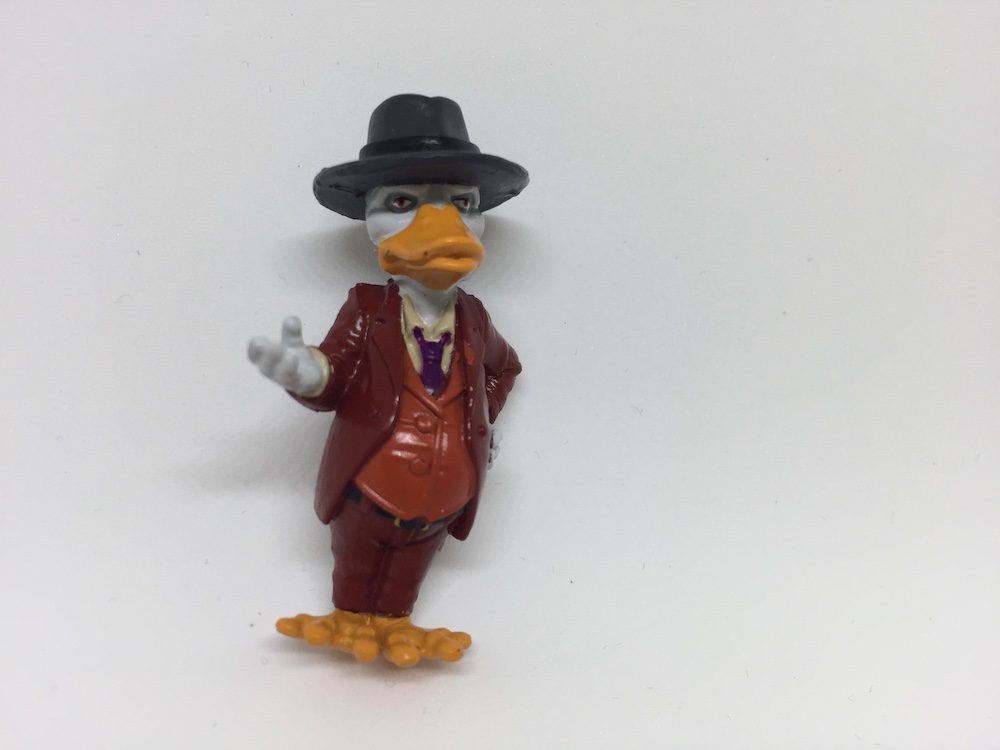 Howard the Duck
Howard the Duck is a fully sculpted figure with no articulation. I would classify him as a "pet" except that, you know, he's more of a humanoid character. However, because he's tall and fairly light, he's challenging to pose and keep upright. This is due in part to the fact that his feet are sculpted (and not flat), which shows the amount of effort that went into making a fun figure to display. He's not going to be fighting any battles soon though.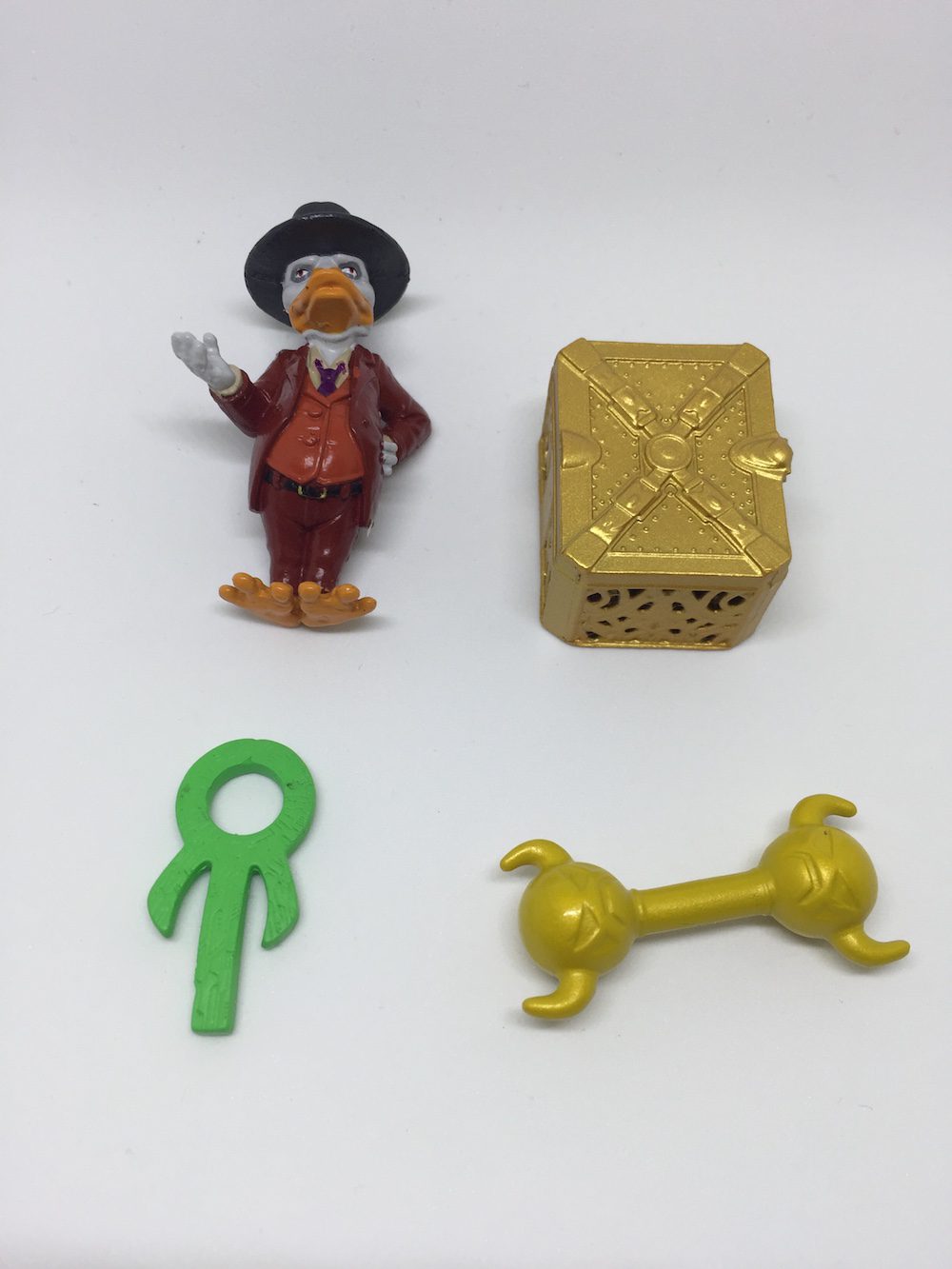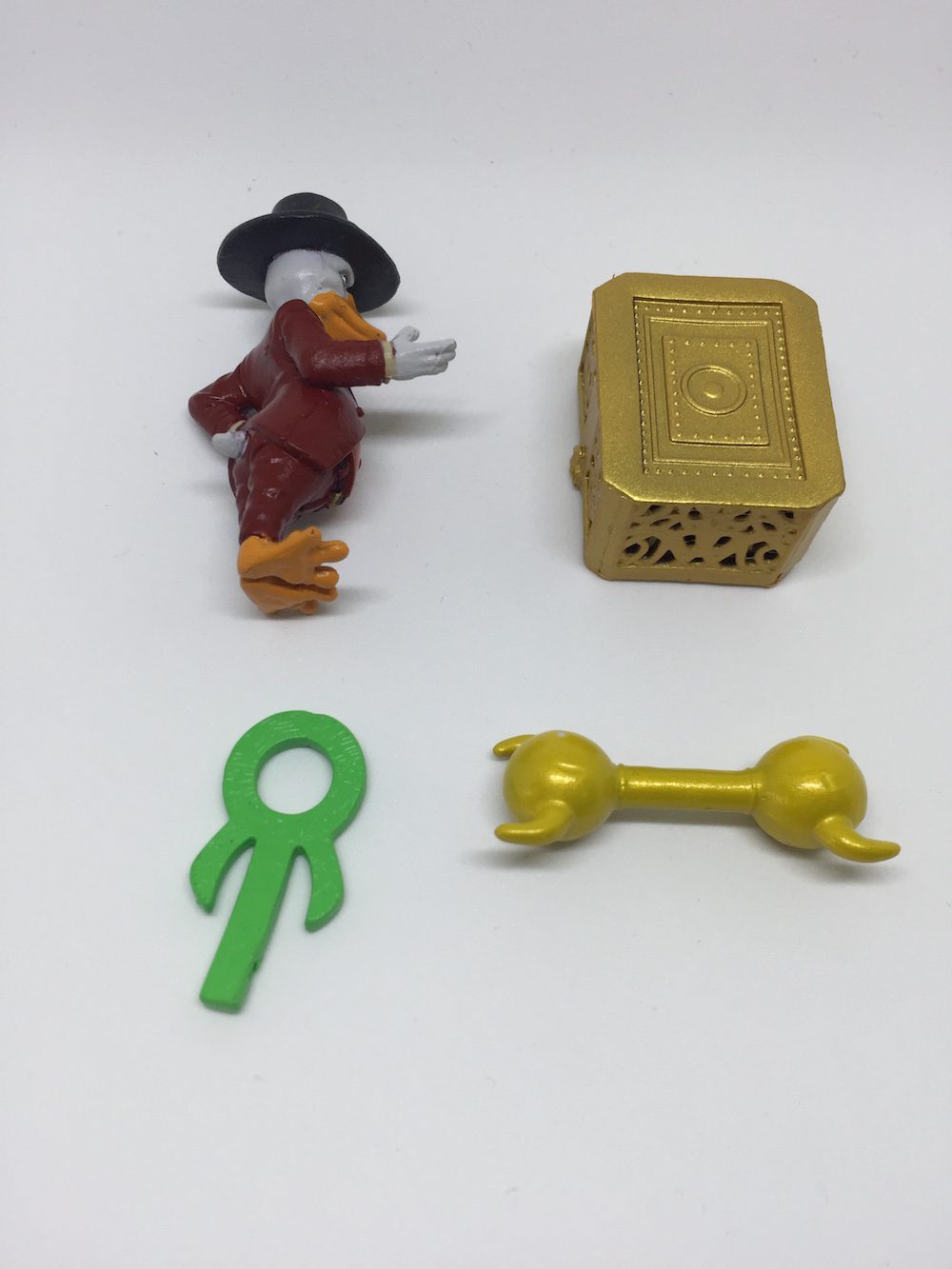 Admittedly, it would have been difficult to include articulation on him because he's so small – you would probably have broken him due to the pressure on the joints. To compensate for this, his tiny figure comes with extremely detailed clothing and a face sculpt, and an equally intricate paint job to boot. Plus he's in a suit that's evocative of the era he came out in, which is a nifty callback to his origins.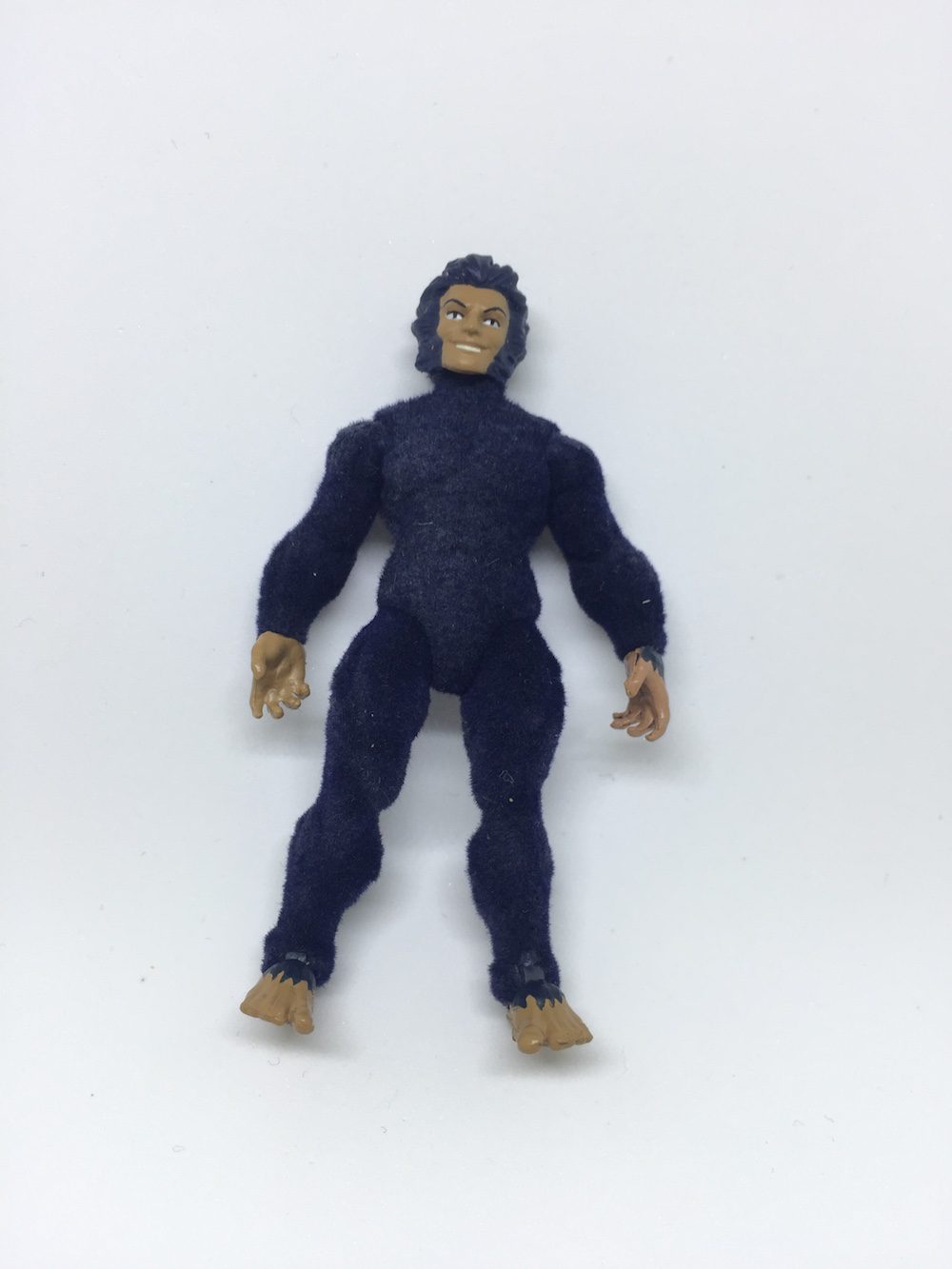 Moon-Boy
Moon-Boy, on the other hand, has a lot of articulation for a tiny figure – 7 points of articulation for a figure that's about half the size of a regular 3.75″ figure. Because he's light and also vertically shaped, this does make him harder to pose – though you shouldn't be complaining, because he can do quite a good number of poses with his articulated areas. Of note are his ankle joints, which are a surprising addition to such a tiny figure.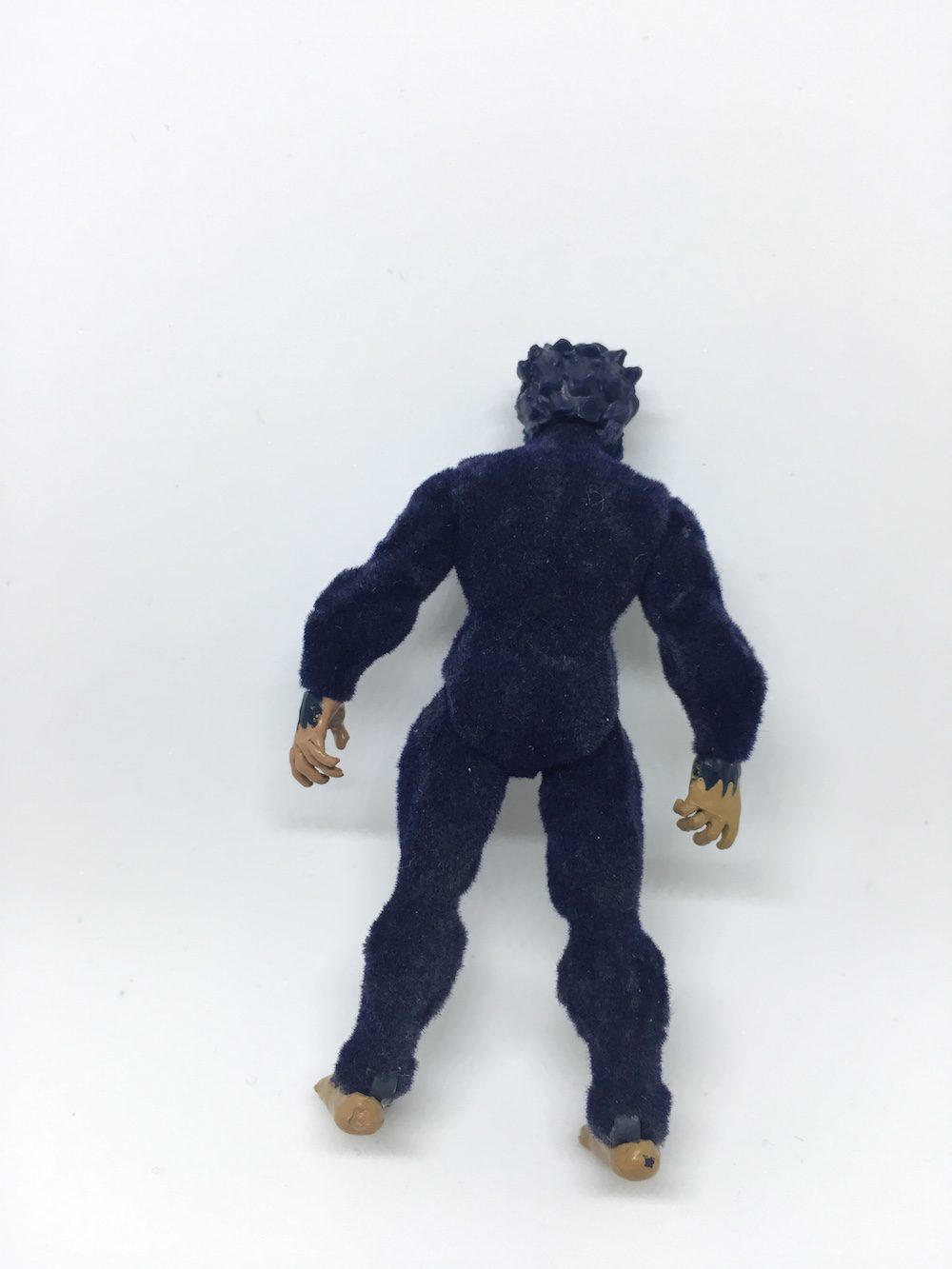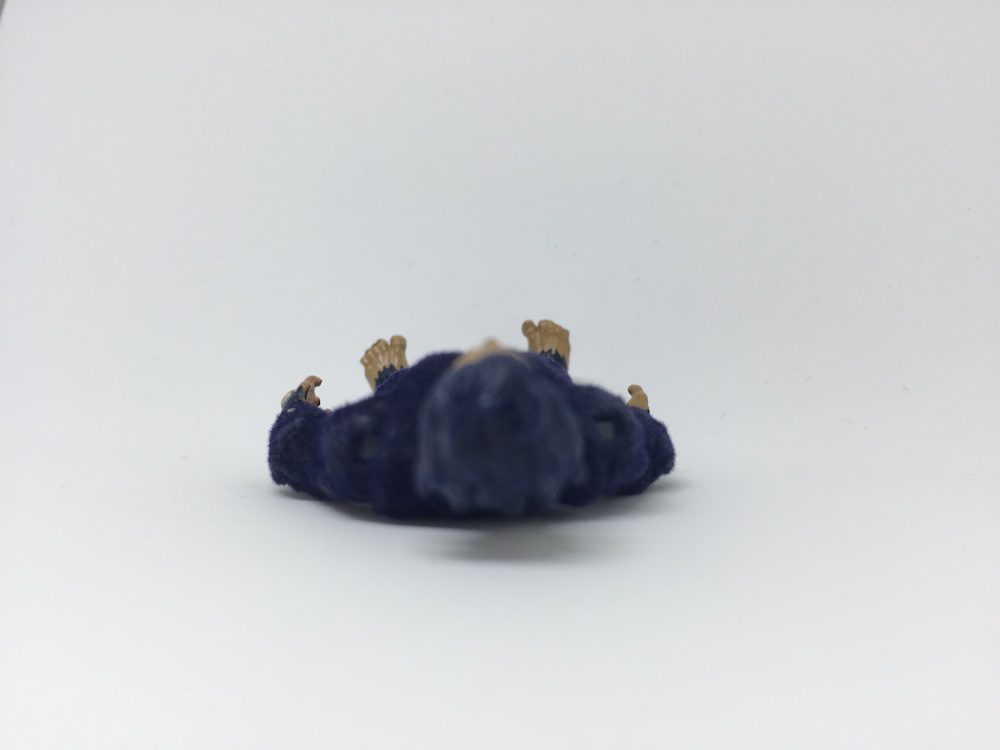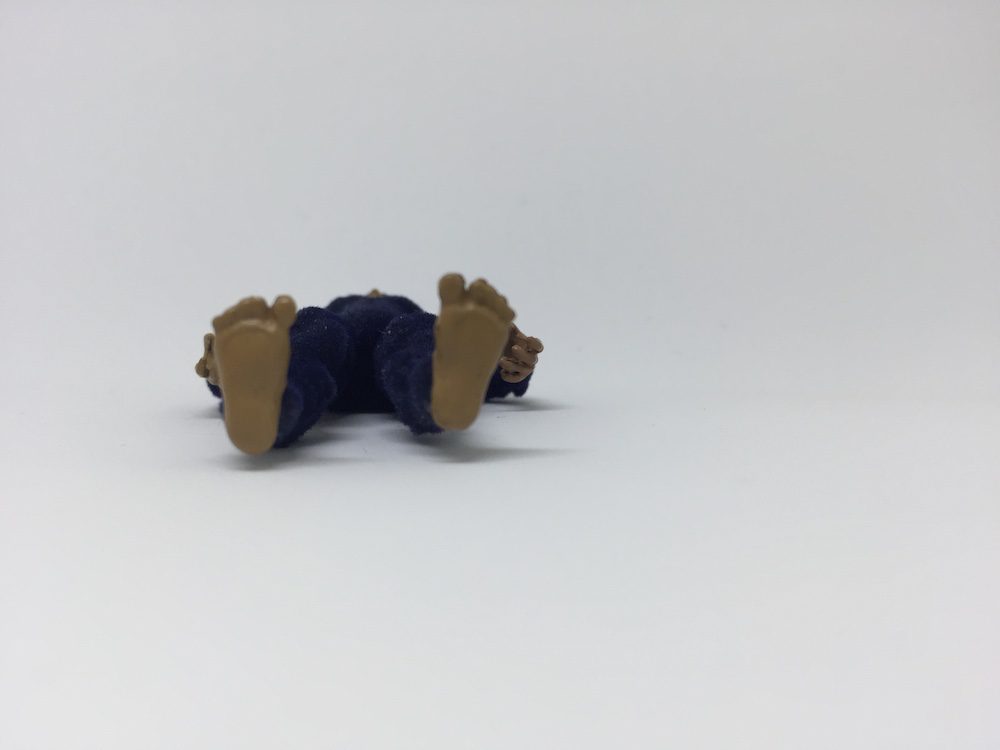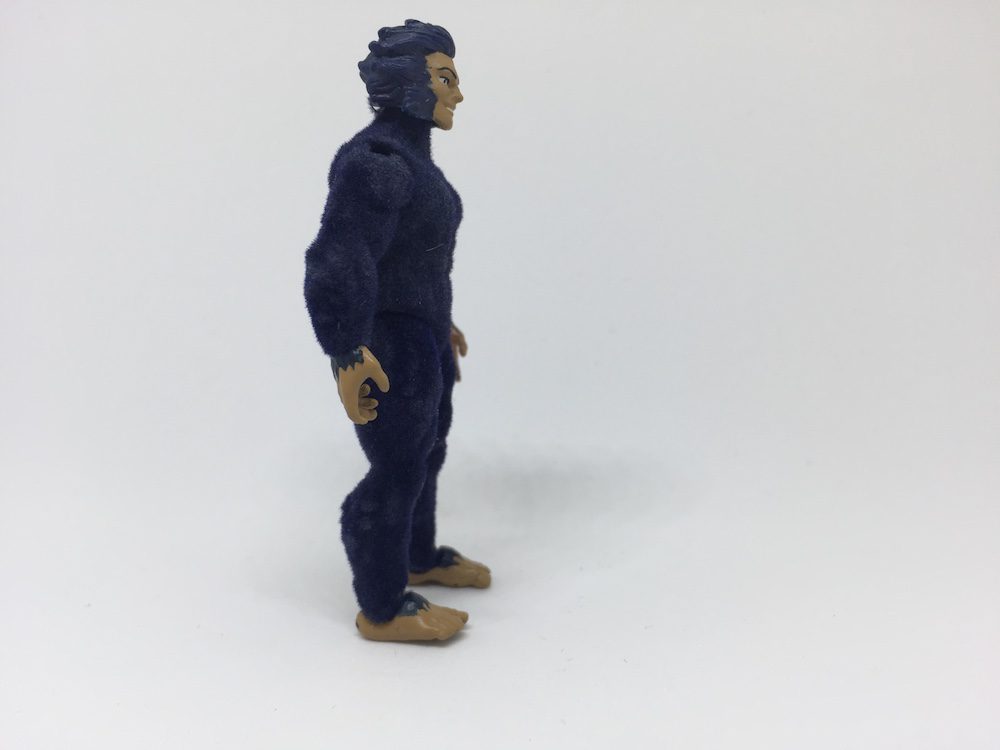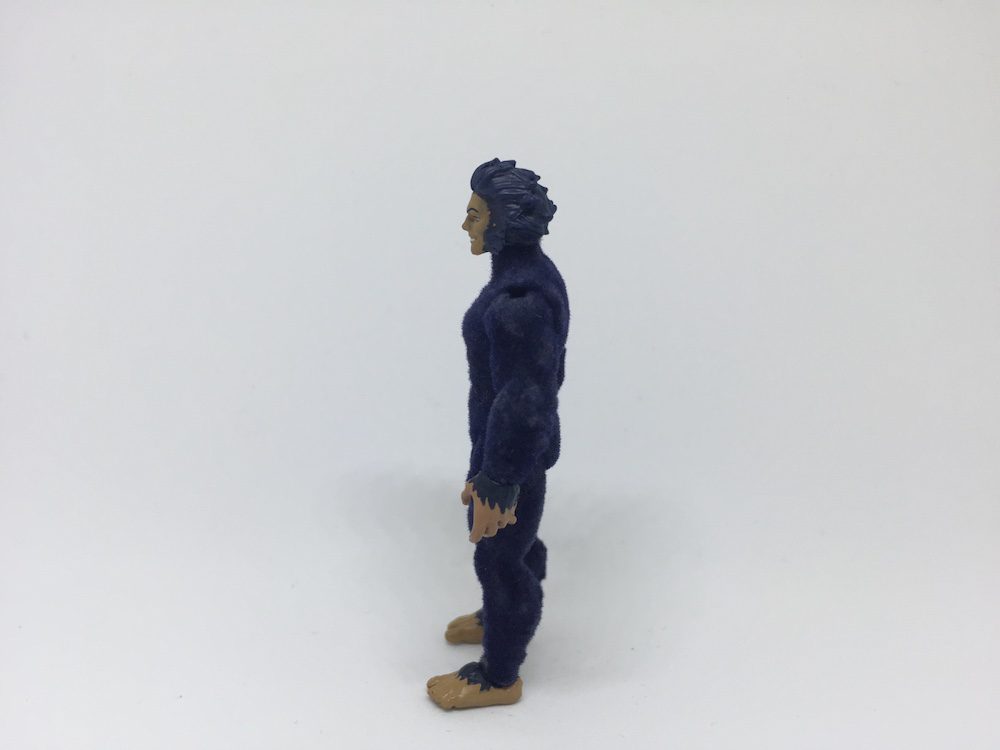 The most notable aspect of Moon-Boy is his furriness, however. He's literally covered with fur, which means you have to store him carefully or his fur will deteriorate. I left him out for a month (in a battle scene) and his fur hardened and I had to brush his fur to restore it. I never knew that furry toys required so much care. It's an interesting feature, however, and makes Moon-Boy one of the more unique figures in the 3.75″ Marvel collection.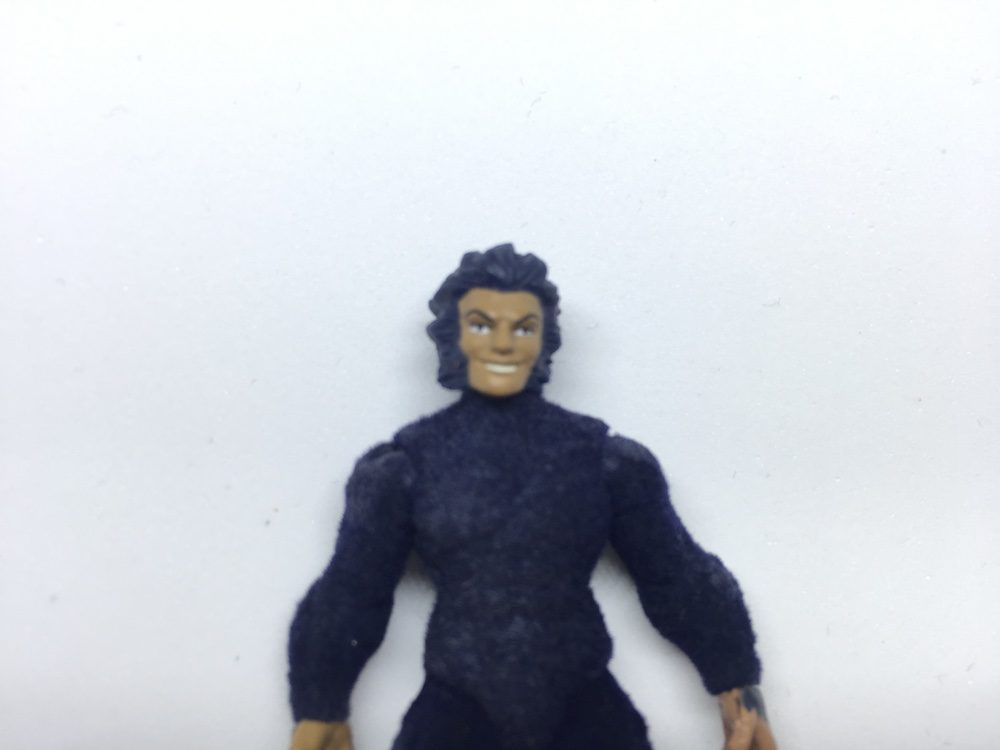 So here's what Howard the Duck and Moon-Boy are like! They have their own special features which make them fun to examine, although again, they're not the sort of figures that you can smash around in battle. However, kudos for their creation, and I think they'll pave the way for more esoteric characters to appear (please please please a mass release of 3.75 Fin Fang Foom please please please).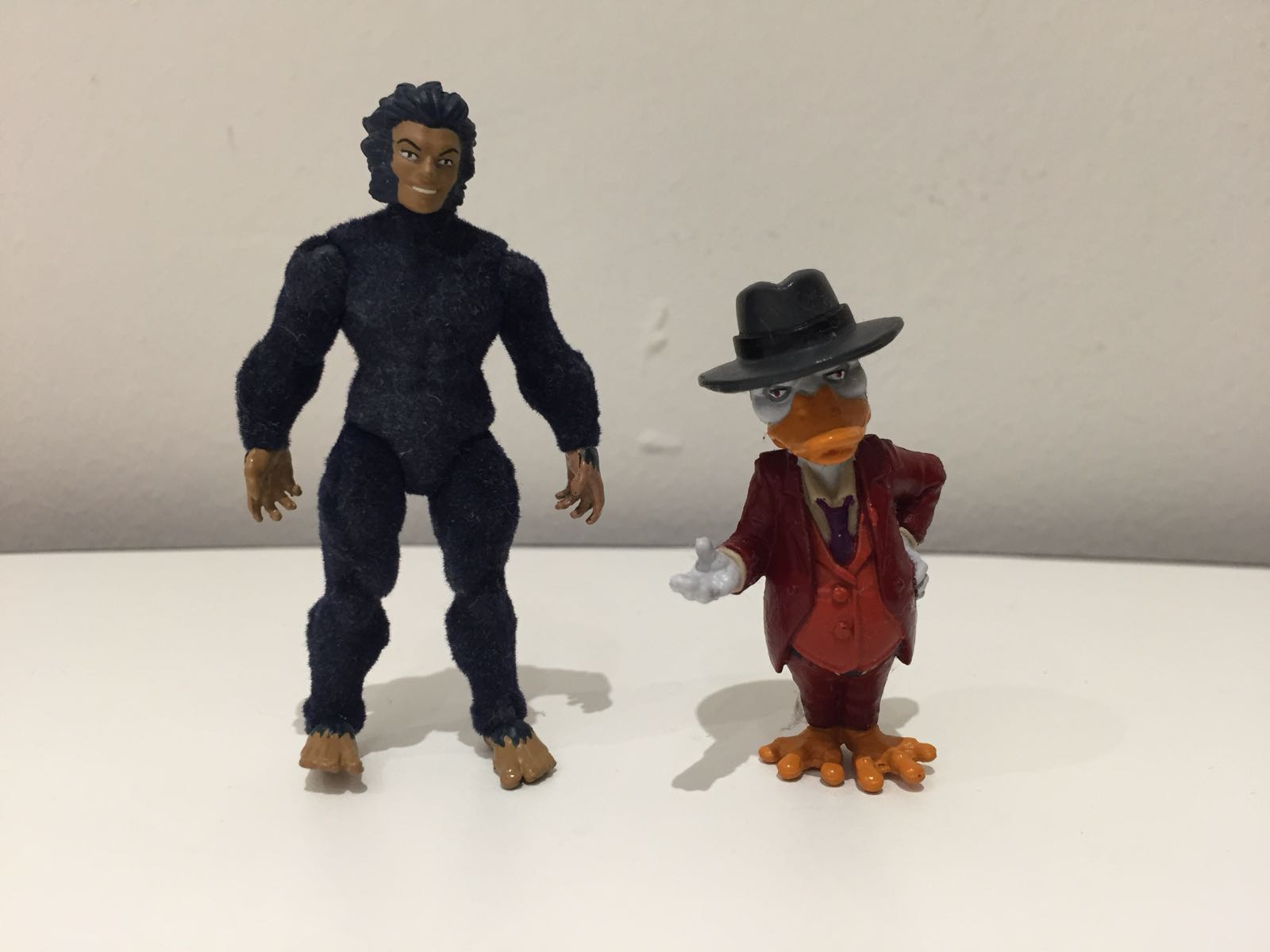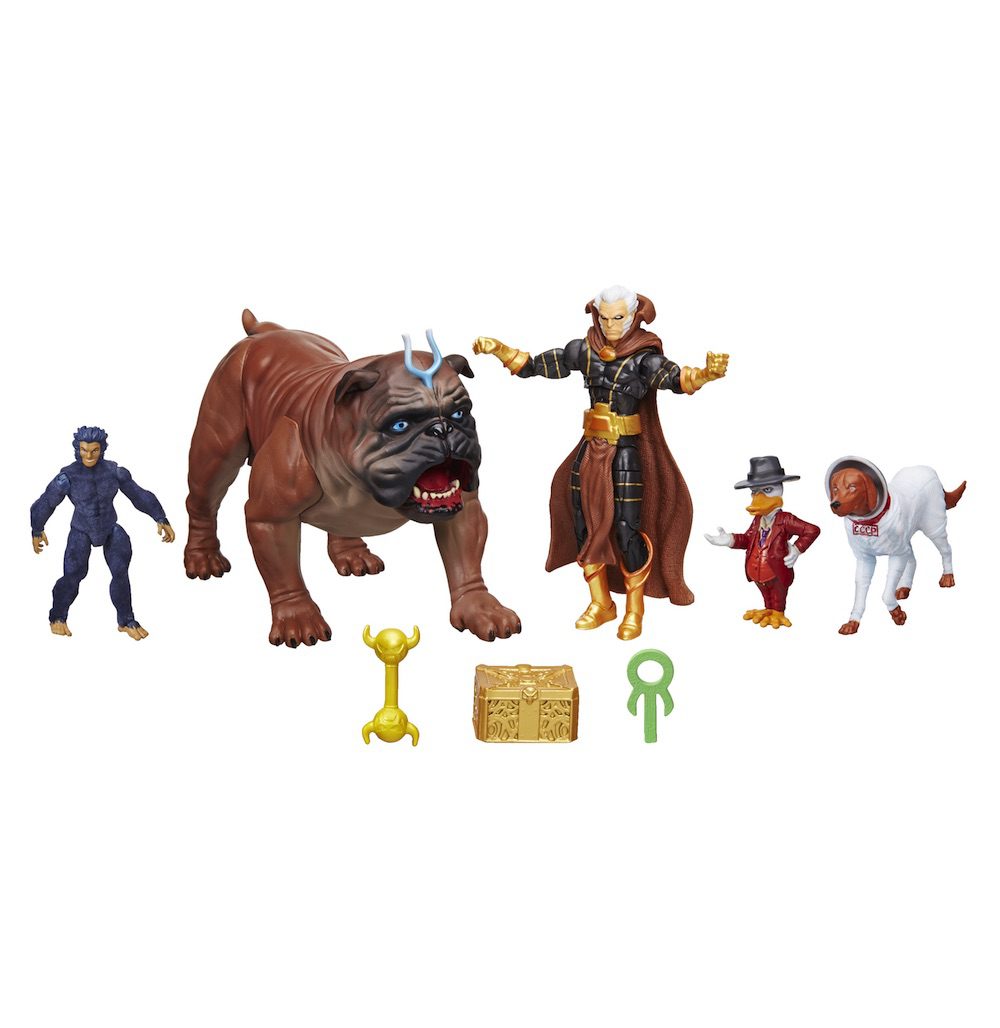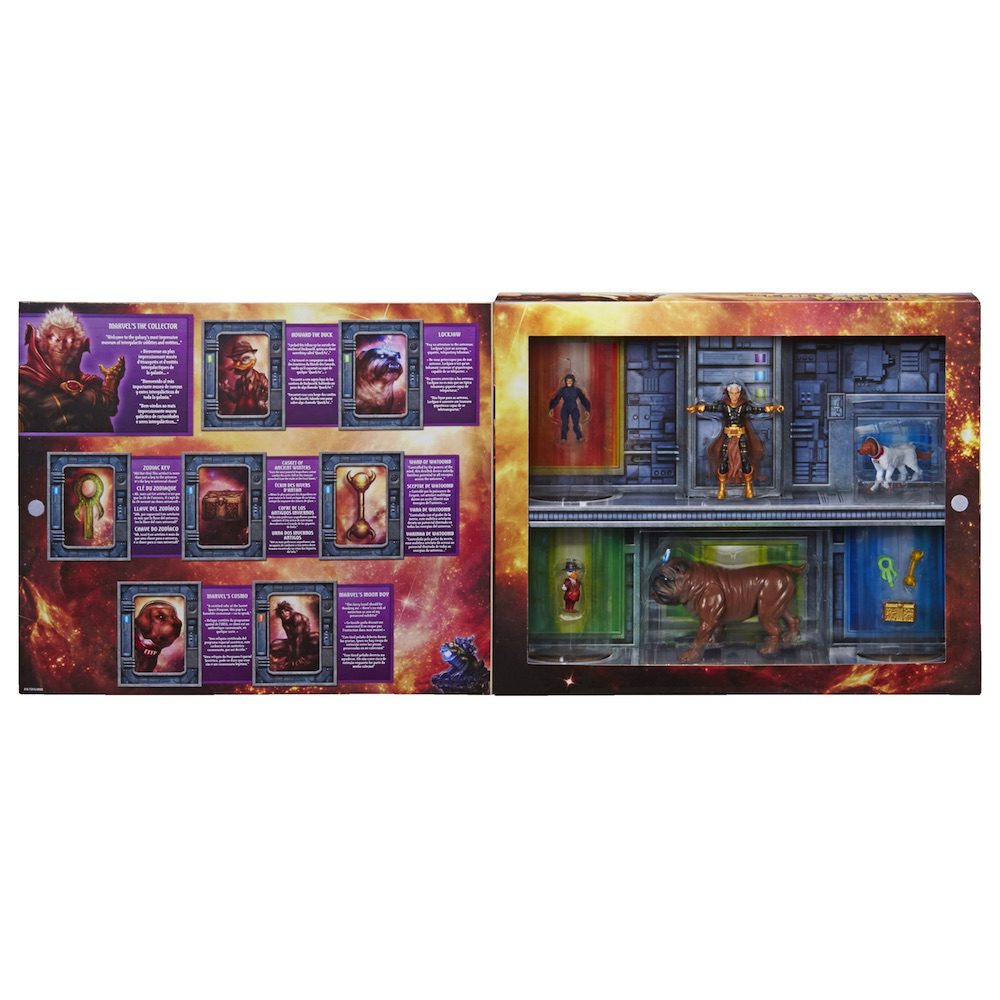 This is an original article on marcusgohmarcusgoh.com
---
SDCC 2016's 'The Collector's Vault'
[Toys] Cosmo the Spacedog and Lockjaw are absolutely adorable [Part 1 of 3] (SDCC 2016's 3.75″ 'The Collector's Vault')
[Toys] Howard the Duck and Moonboy are detailed but challenging to pose [Part 2 of 3] (SDCC 2016's 3.75″ 'The Collector's Vault')
[Toys] The Collector and his artifacts are quirky and distinctive [Part 3 of 3] (SDCC 2016's 3.75″ 'The Collector's Vault')
---
Follow Marcus Goh (yes, referring to myself in third person) on Facebook and Instagram for more (presumably) good updates!
I'm a Singapore television scriptwriter who's written for Lion Mums, Crimewatch, Police & Thief, and Incredible Tales. I'm also a Transformers enthusiast and avid pop culture scholar. You can find me on social media as Optimarcus and on my site.
Send me an email if you want to get in touch!
---
---