The Enchantress is a Thor villainess, and is sometimes known as "Amora the Enchantress". As her name indicates, her primary abilities are enchanting magic rather than the blasty blasty type of magic that some other magic-wielders in the Marvel Universe have. She's an Asgardian, which means she also has the similar set of physical attributes that the Asgardians have.
I first saw the Enchantress on "Avengers: Earth's Mightiest Heroes". She and Thor had this sort of Hercules-Aphrodite vibe from "Hercules: The Legendary Journeys" which was kind of weird. She seems to have genuine feelings for Thor at times, but other times she's just causing trouble. I would really consider her to be a second-tier villainess as opposed to someone like, say, Mystique. Personally, I like the Enchantress insofar as she's part of the Masters of Evil and opposes Thor.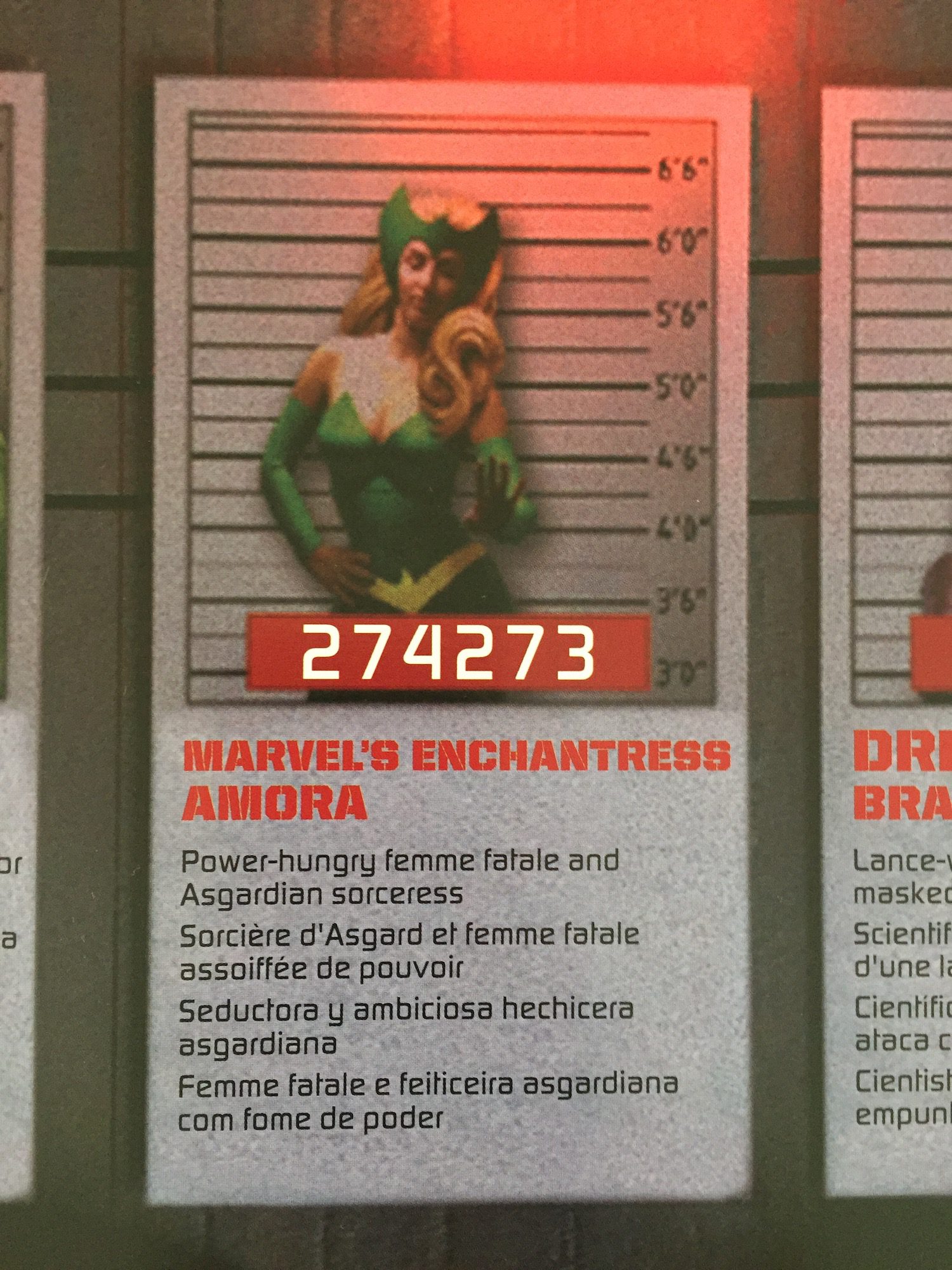 The Enchantress is from the 6 inch Marvel Legends line, and he comes as part of the SDCC 2016's 'The Raft' box set. 'The Raft' retails for SGD $199.90. Thank you, Hasbro, for sending him over!]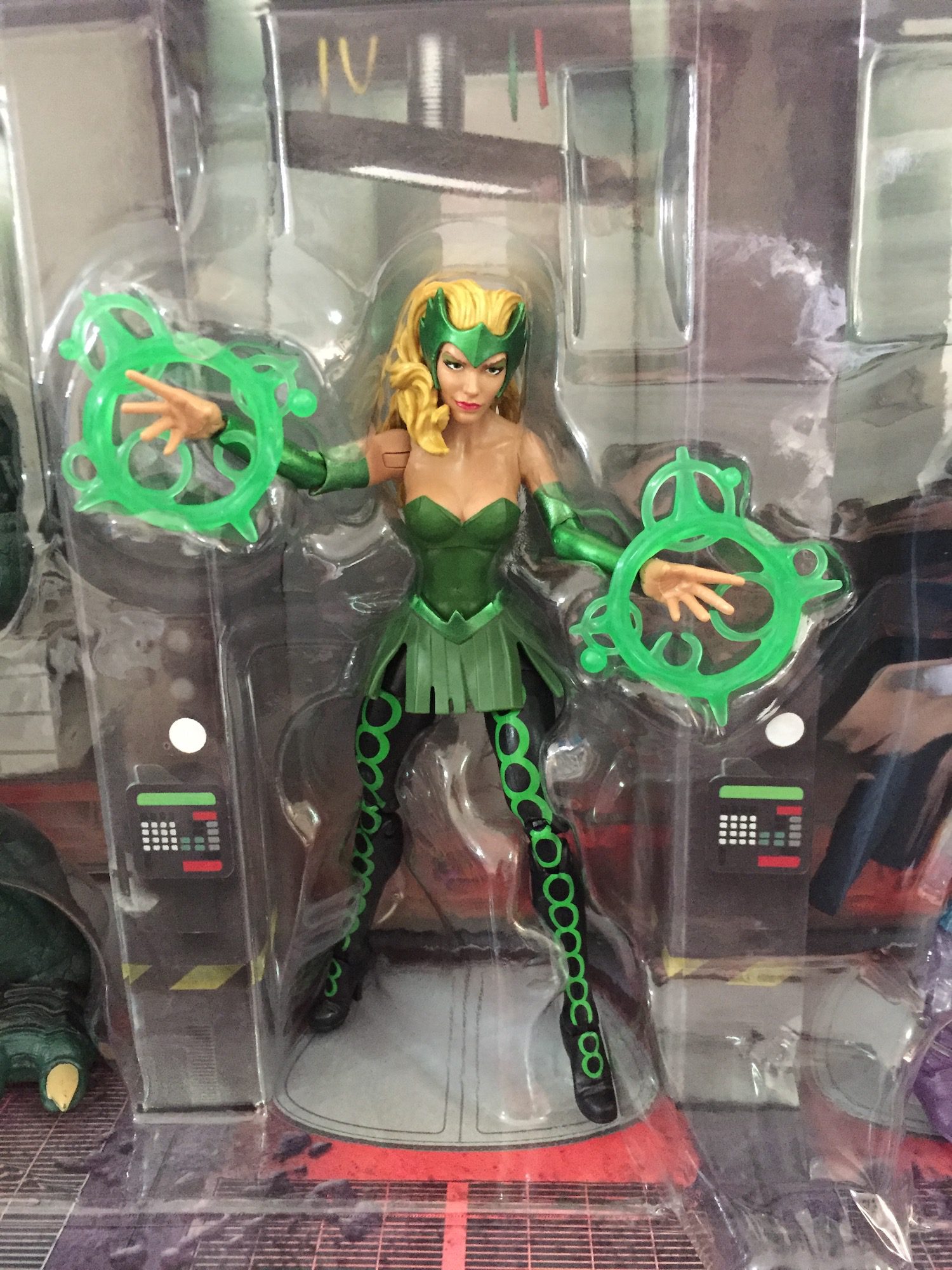 Enchantress comes in her traditional costume, and comes with a pair of magical effects parts that seem to accompany most magic-wielders in the Marvel Legends series (Doctor Strange and Scarlet Witch come to mind), only differing in colour depending on said character's colour scheme.
Enchantress' hair is moulded on and doesn't seem to be as long as in other portrayals of her. Admittedly, long hair would be unwieldy, and giving her real blonde hair would probably drive the figure's price up. She's much smaller than the other figures (being female and all, I suppose), but I don't have a Thor to compare her with.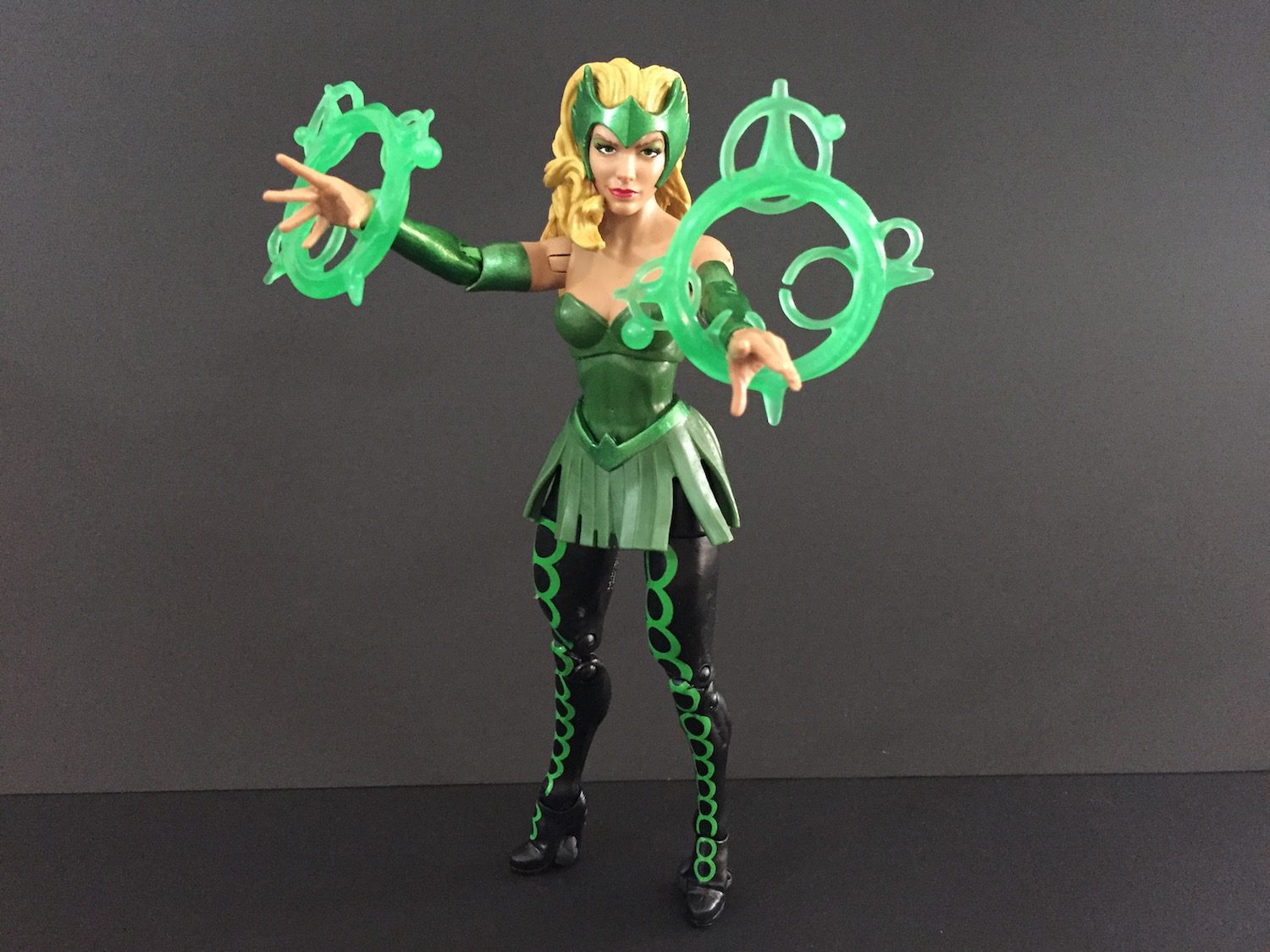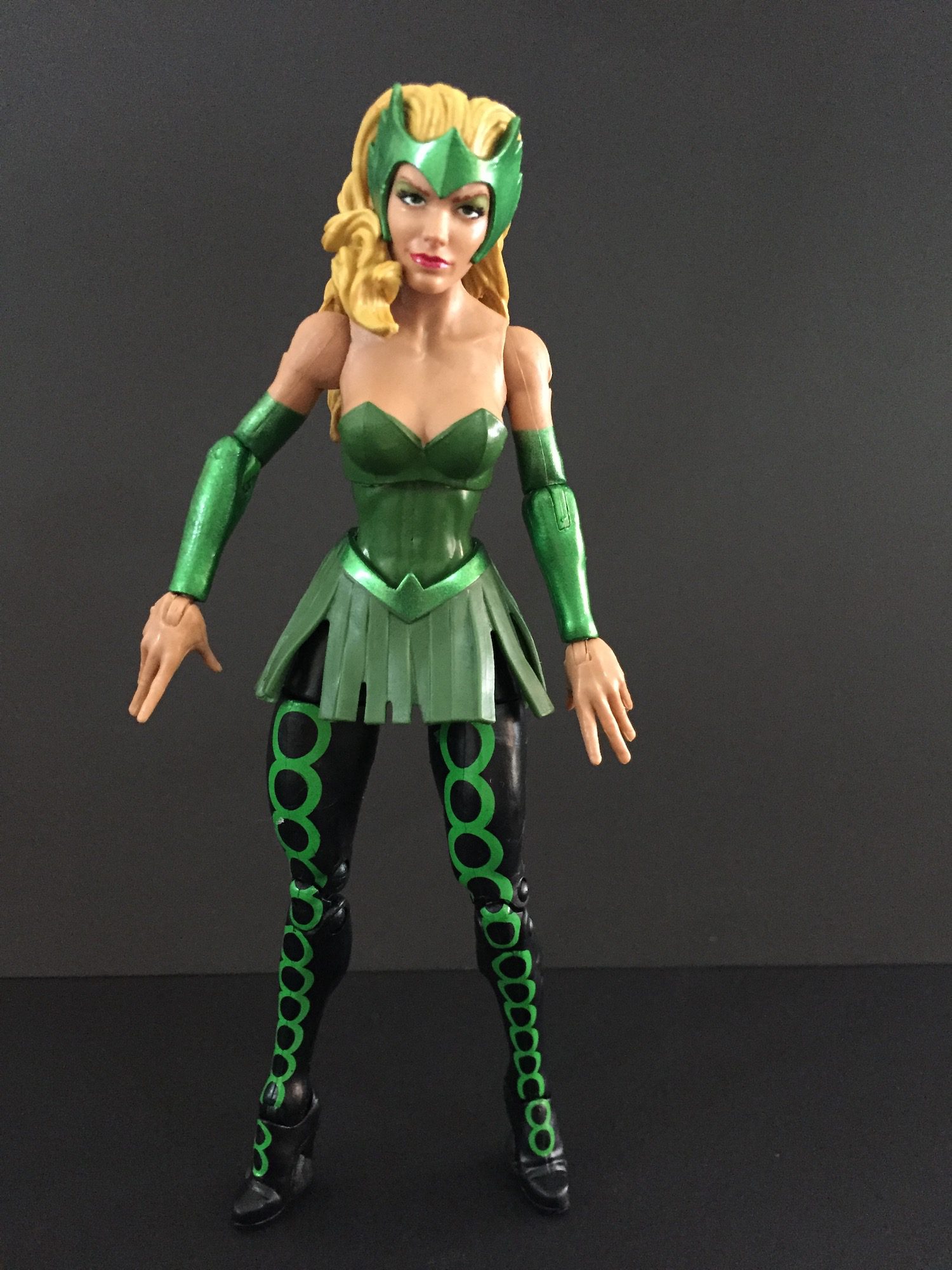 I like the face sculpt of Enchantress. She has this smirk which makes her look rather annoying (and to be fair, she is more of an annoyance than a real threat to Thor). Enchantress also has green eye shadow on, which is an unusual but appreciated detail, since you'd expect someone like Enchantress to have makeup on. Do they have makeup in Asgard?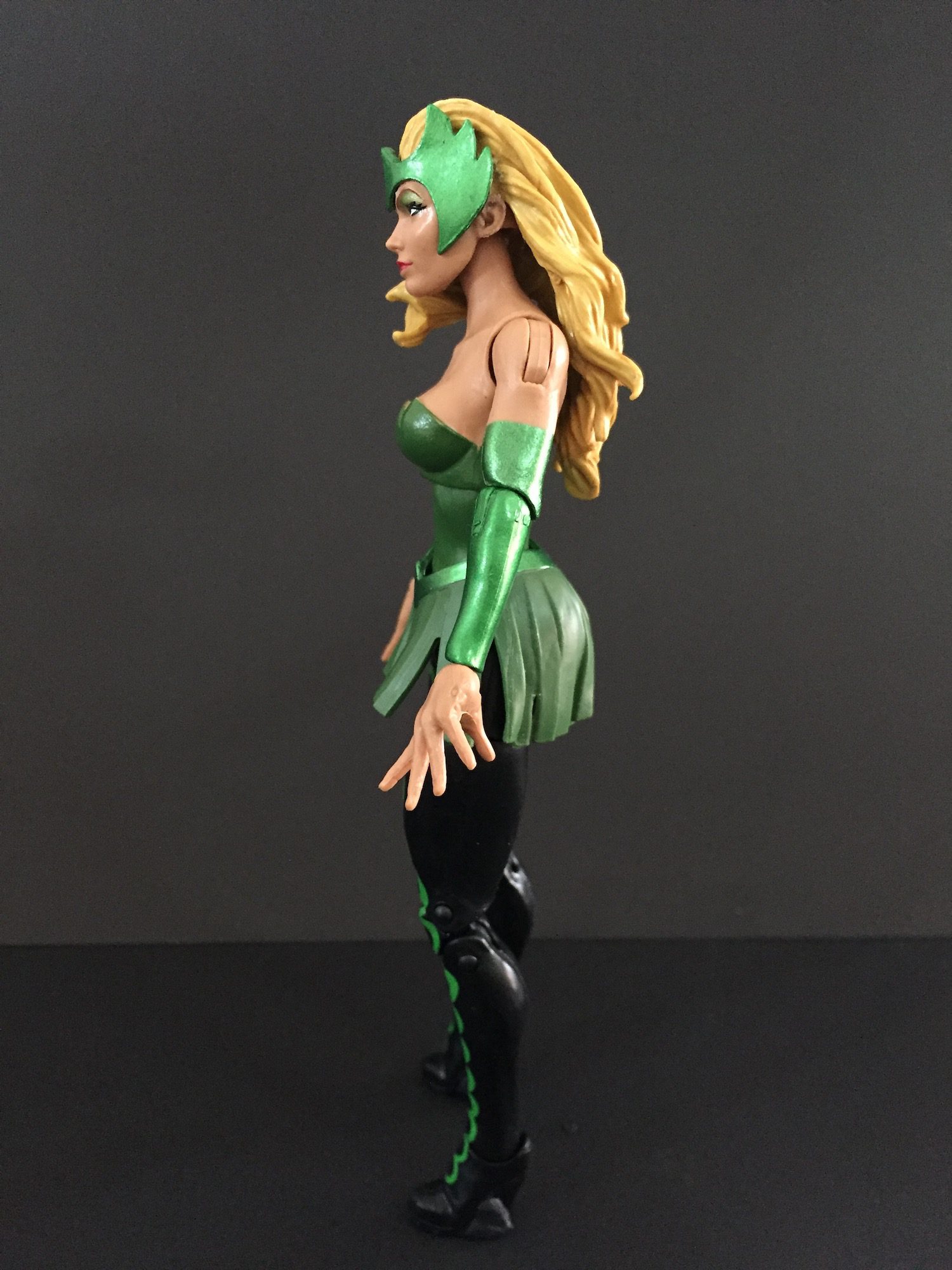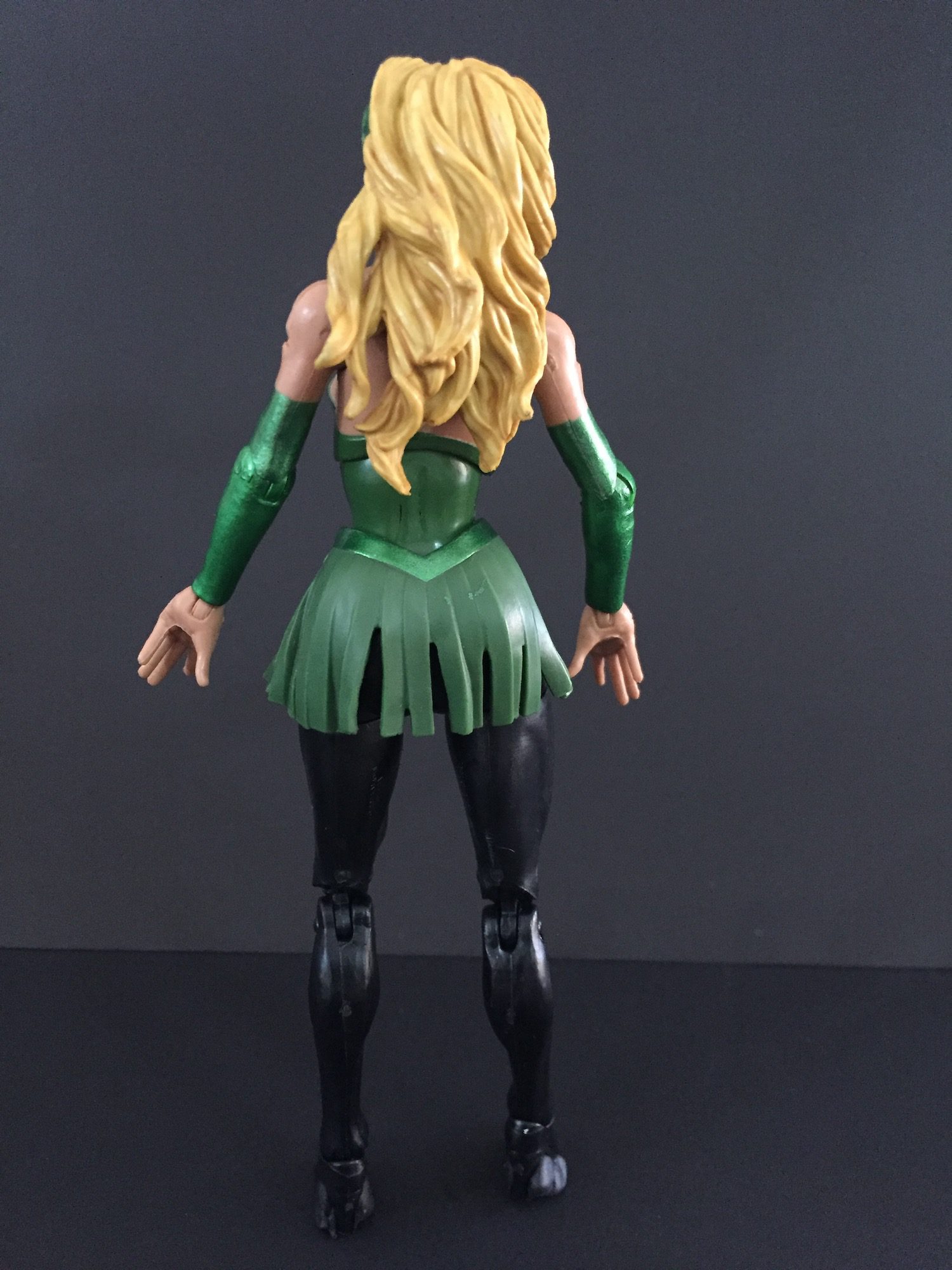 Her outfit is rather low cut, even more so than her comic book portrayals.I'm slightly surprised since it borders on being lewd, whereas in other depictions she just looks sensual rather than slutty. Perhaps this was fan service. It is appreciated.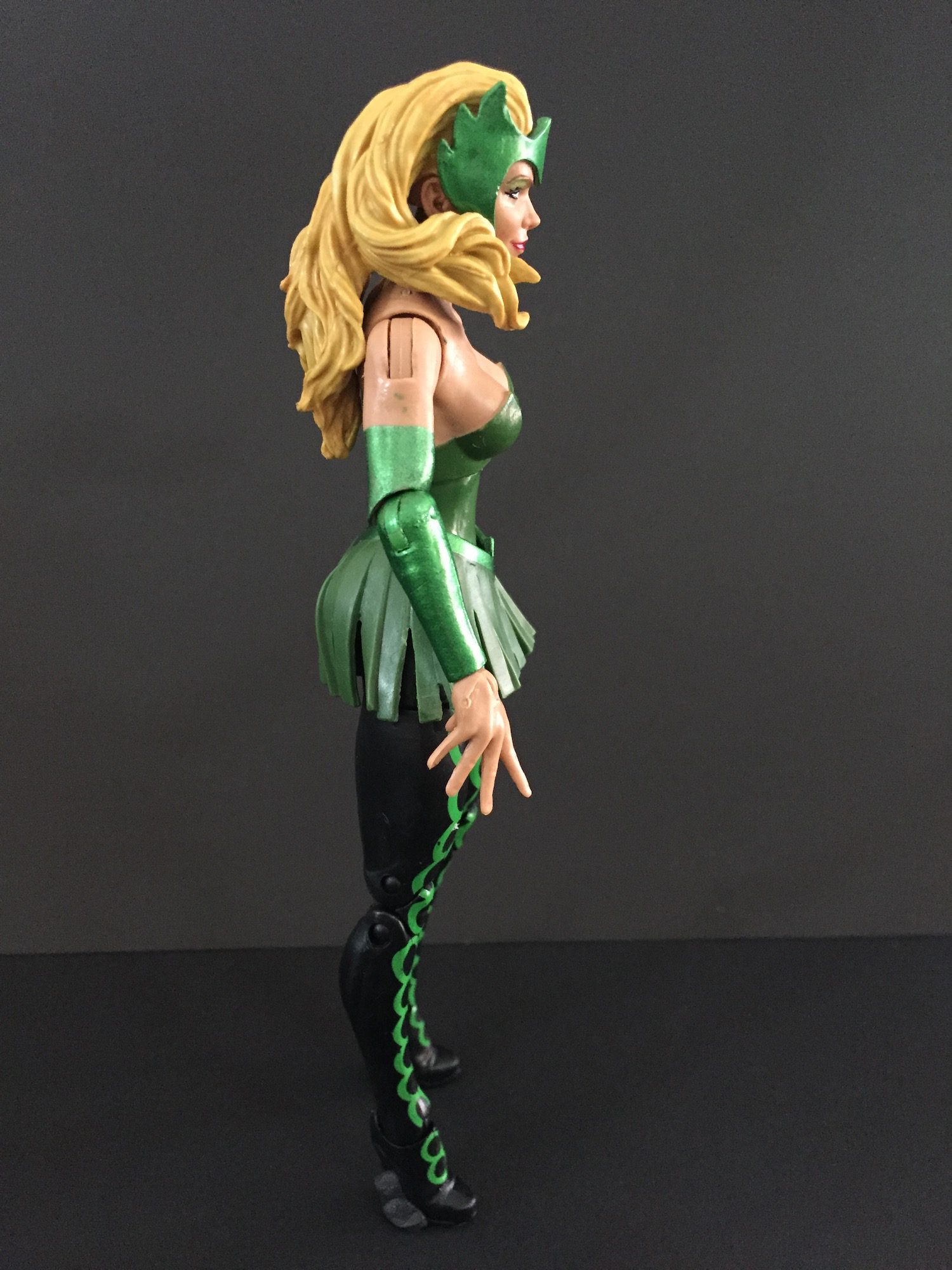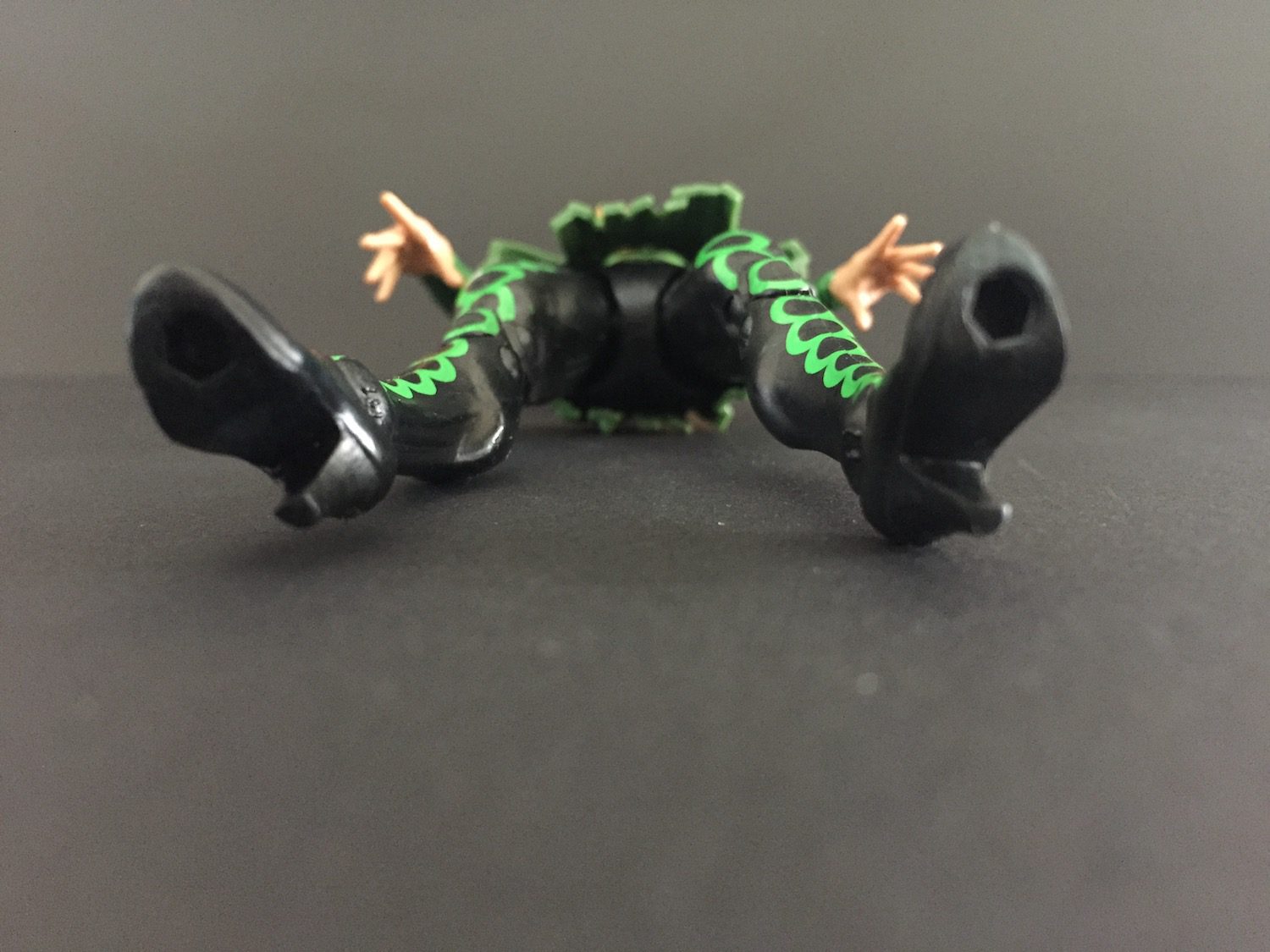 You can lift up her skirt flaps if you so wish but the Enchantress wears tights, so there's very little point in doing that. Her tights accurately depicts those green circles that are an iconic part of her design, although personally I feel those circles could be updated for modern sensibilities. However, the Enchantress is from another era, so perhaps it fits the fashion trends of her era.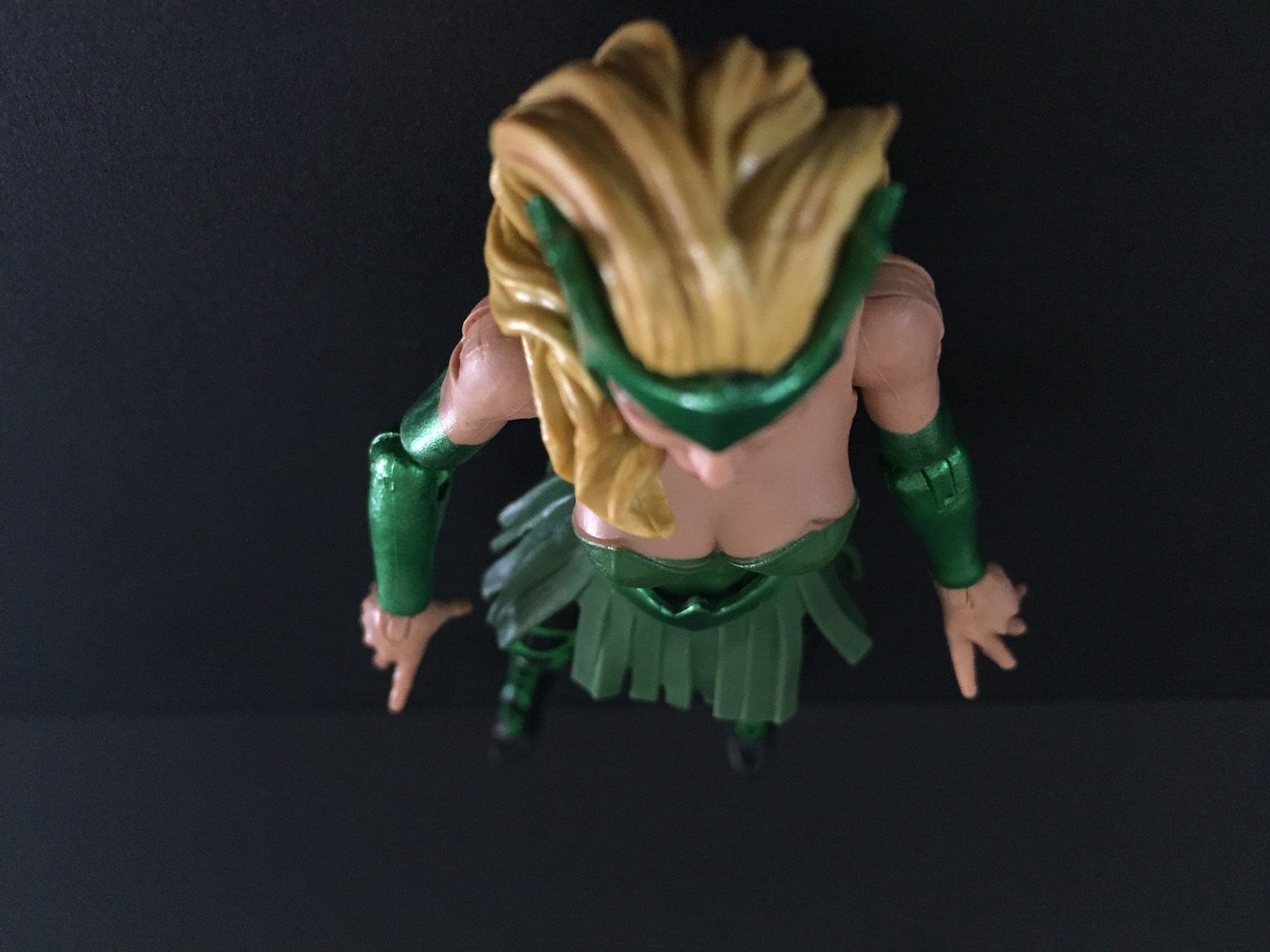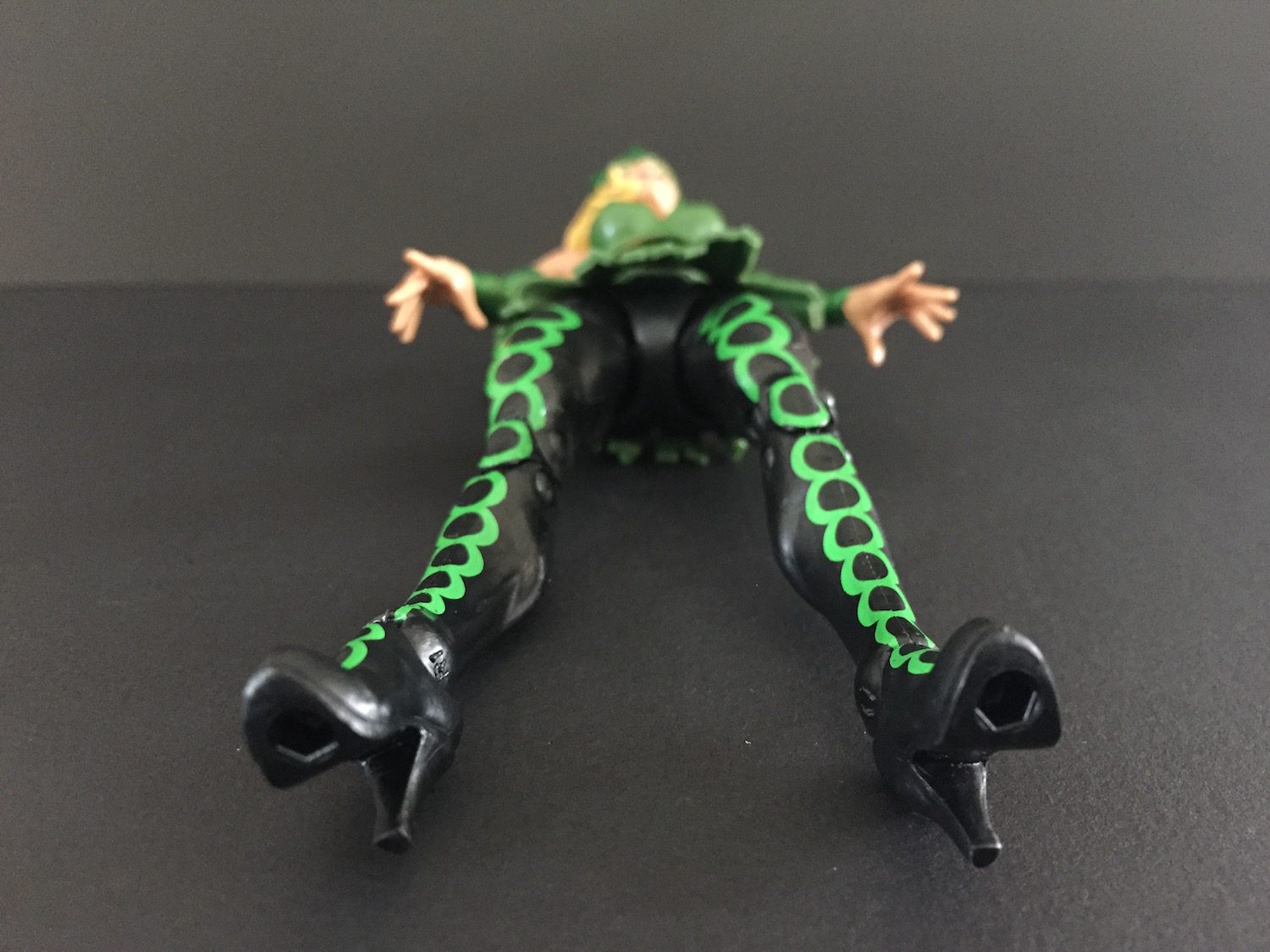 The Enchantress comes with heels. This makes her a little challenging to pose, but she does have holes for you to peg her to stands. I highly recommend that, especially if you need her to be in more dynamic poses.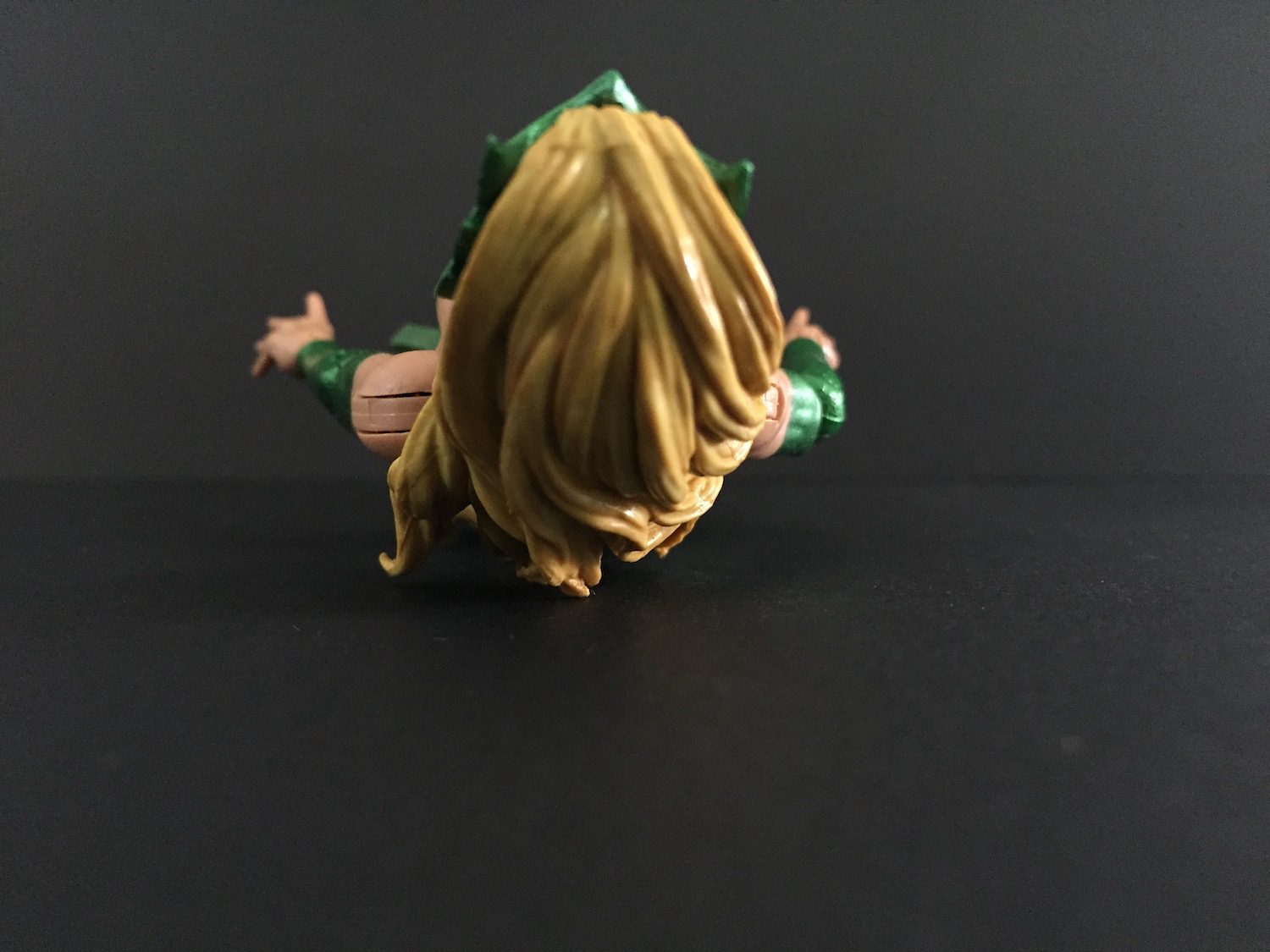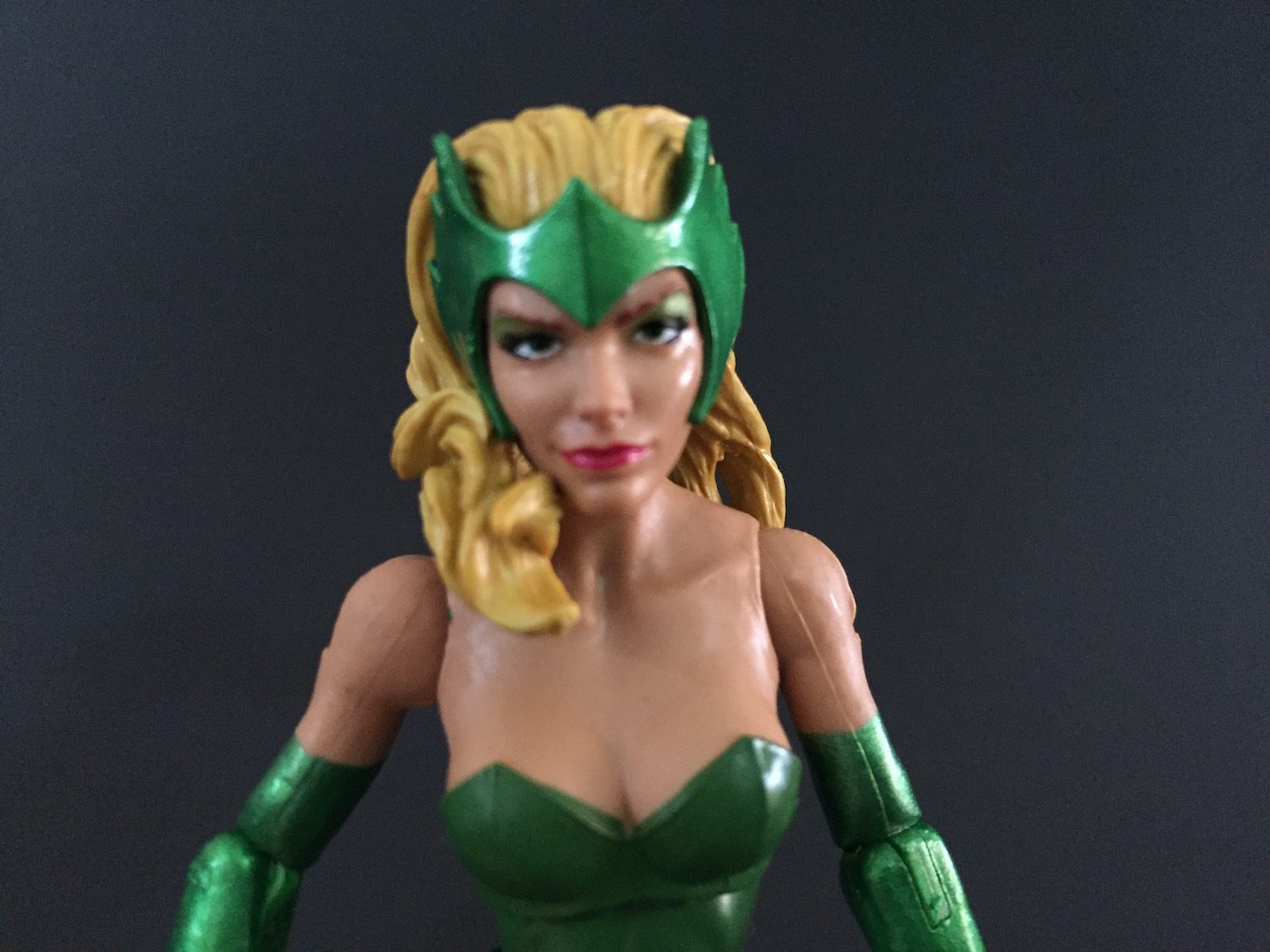 Her magic effects parts are translucent green. It fits her colour scheme and theme.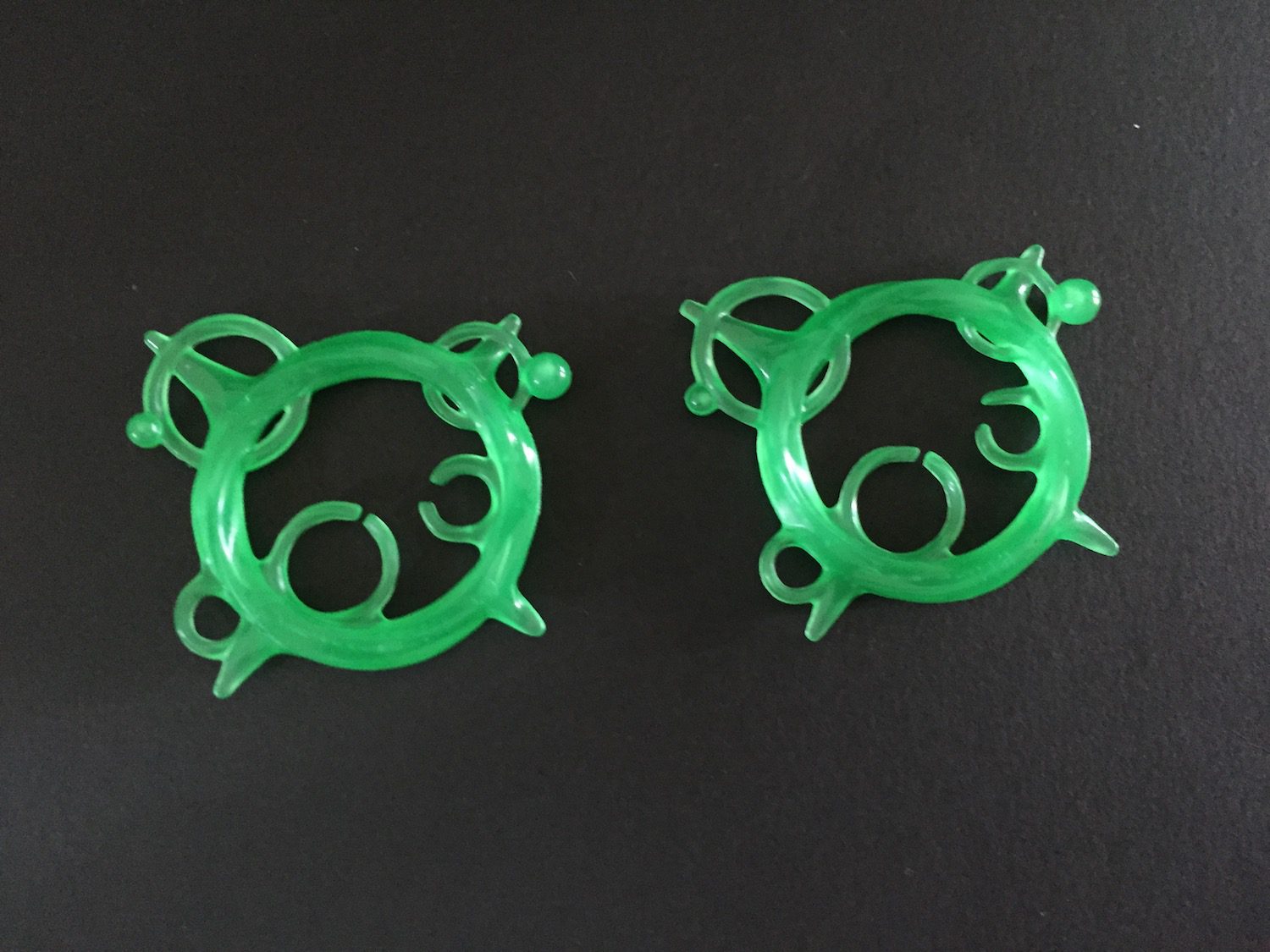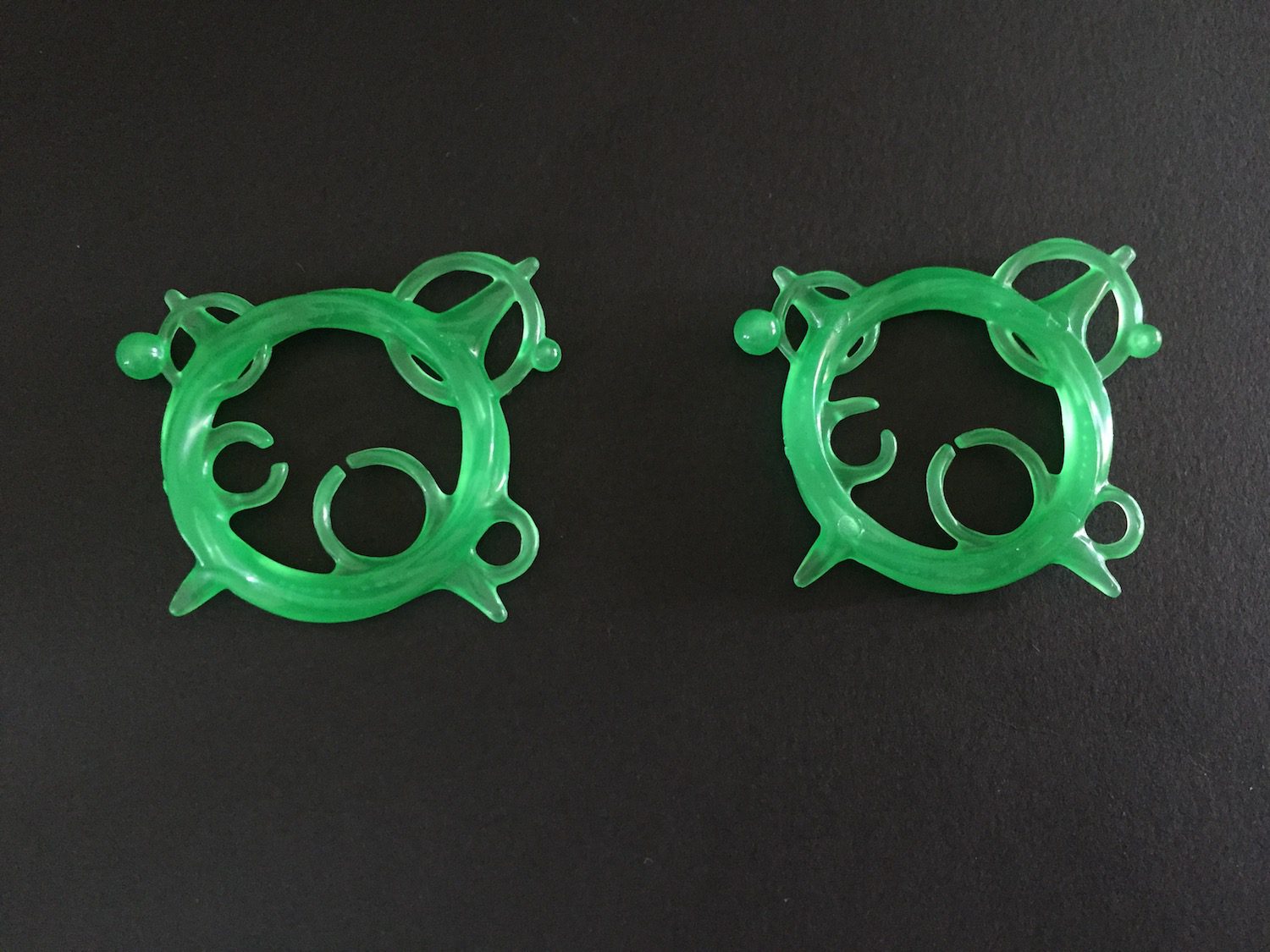 Amora makes a fine female addition and also serves as the eye candy of the team, apart from being a Thor villain. Then again, who else would you have chosen to be the Thor villain in this collection?
She's got nice eyes though.
I'll be checking out Spider-Man soon!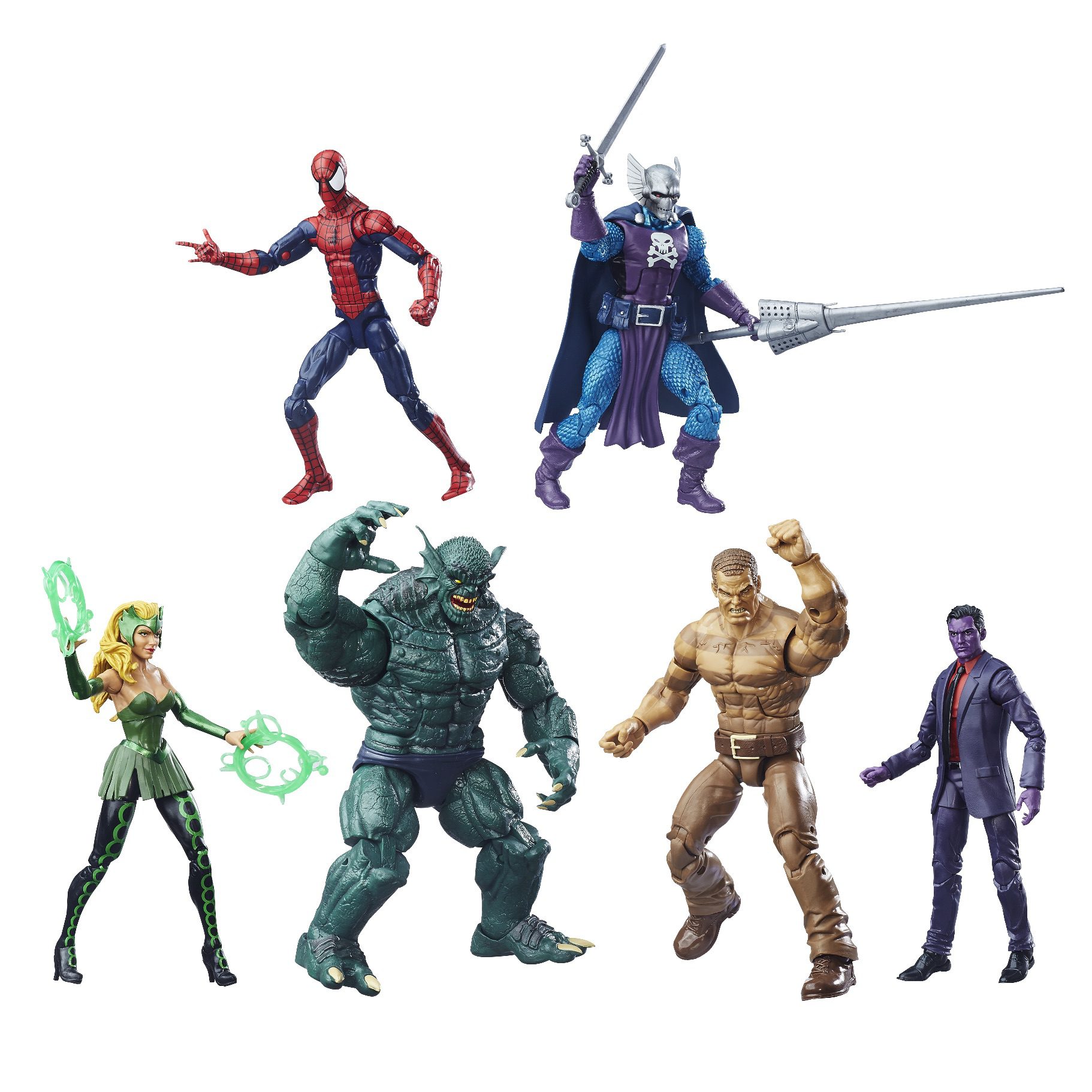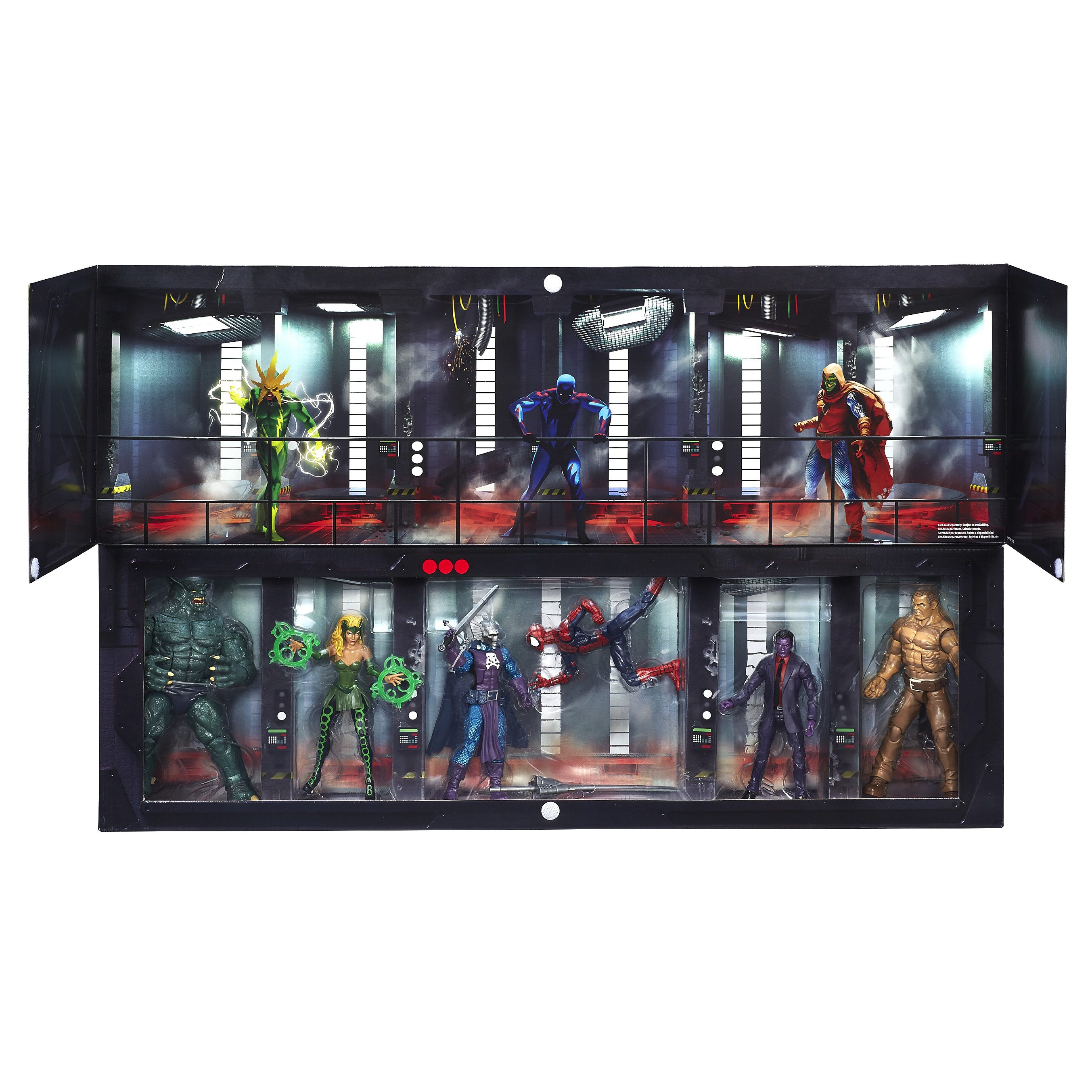 The Raft (SDCC 2016)
Spider-Man (and The Raft's packaging)
---
Marcus Goh is a Transformers enthusiast and avid pop culture scholar. You can find him on social media as Optimarcus and on his site.
If you liked the article, follow me on Facebook and Instagram for more (presumably) good updates!
To get in touch with me, send an email!