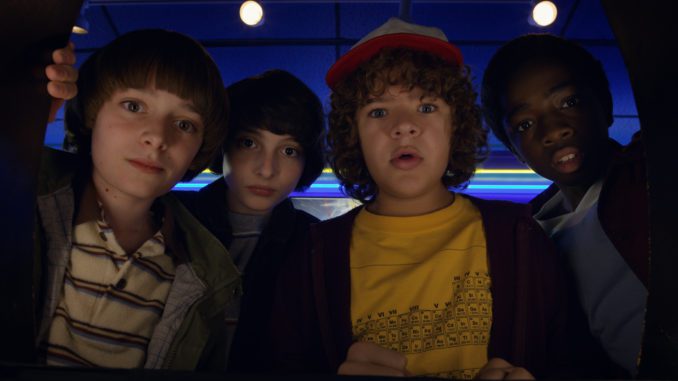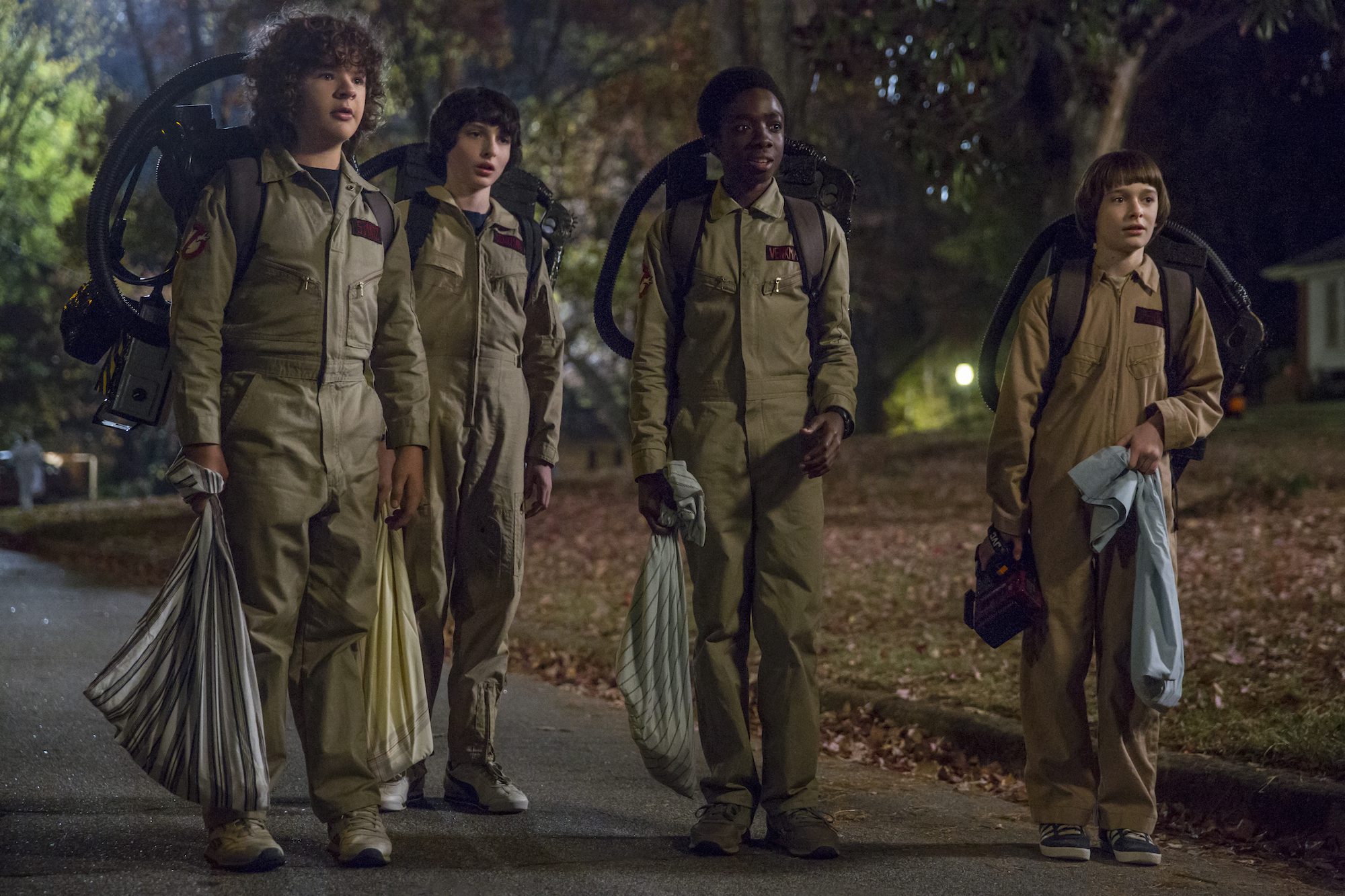 Should you watch this and "Stranger Things" (if you haven't)? Yes.
Should you watch this more than once? If you want to spot all the references in the mise-en-scene, yes.
Score: 4.2/5
Number of episodes: 9
Running time per episode: 42 to 61 minutes
"Stranger Things 2" is a science-fiction horror 80's on Netflix that is a sequel series to "Stranger Things".
The series revolves around the characters struggling to cope with the fallout of the events of "Stranger Things" while maintaining a veneer of normalcy. Unfortunately, the weight of their secrets eventually bears down on them, even as a new mystery unfurls all around them.
"Stranger Things 2" is created by the Duffer Brothers (twin brothers Matt and Ross Duffer). It stars Winona Ryder (Joyce Byers), David Harbour (Jim Hopper), Finn Wolfhard (Mike Wheeler), Millie Bobby Brown (Eleven "El"), Gaten Matarazzo (Dustin Henderson), Caleb McLaughlin (Lucas Sinclair), Natalia Dyer (Nancy Wheeler), Charlie Heaton (Jonathan Byers), Cara Buono (Karen Wheeler), Noah Schnapp (Will Byers), Joe Keery (Steve Harrington), Sadie Sink (Max), Dacre Montgomery (Billy Hargrove).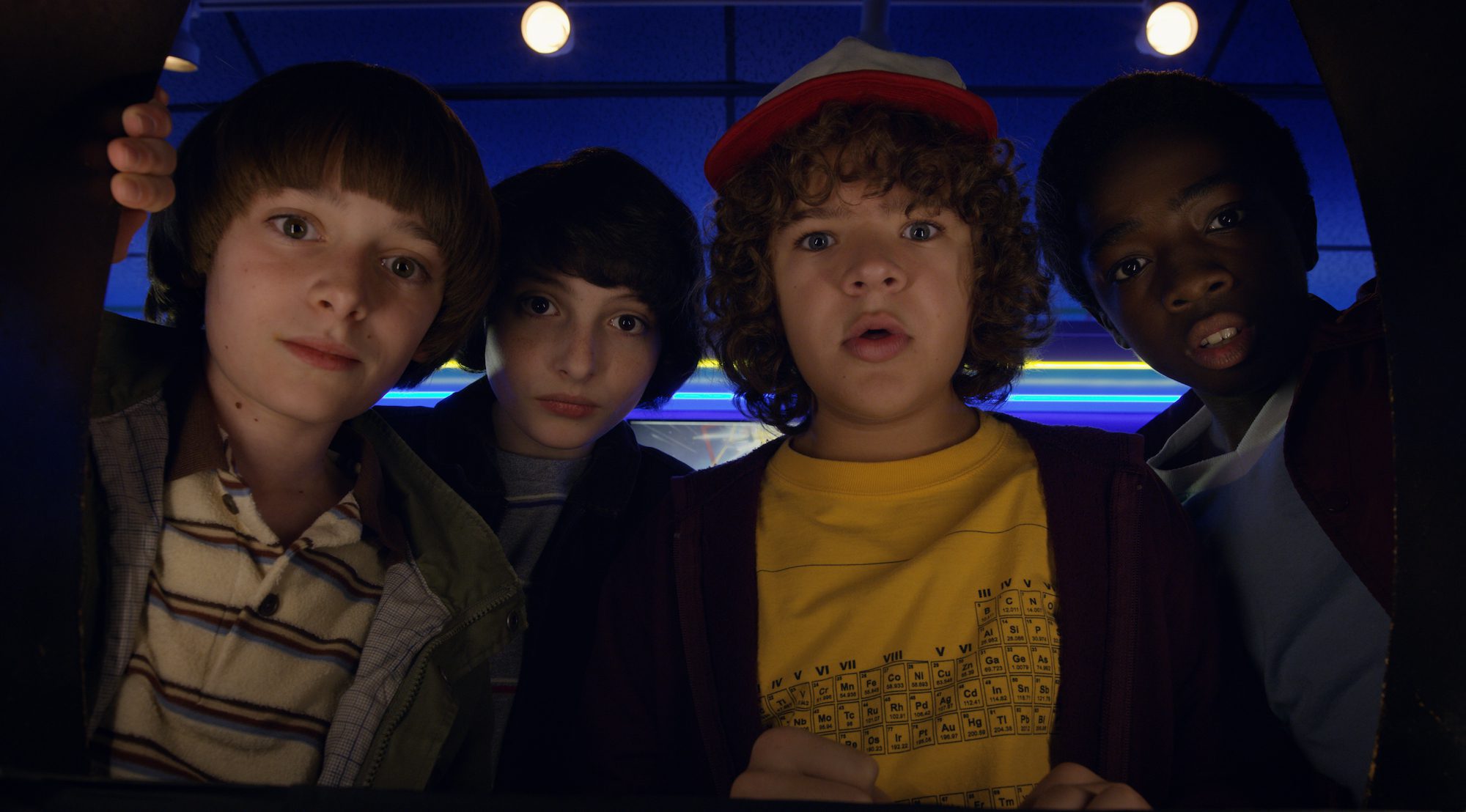 What makes the plot for "Stranger Things 2" (and it's predecessor, "Stranger Things") so wonderful is that it explains the mysteries in timely but suspenseful fashion, rather than leaving them dangling like in other similar science fiction mystery series (looking at you, "Lost"). Even though it's a science fiction adventure, "Stranger Things 2" always remembers to ground the story in strong characters, giving emotional resonance and lending believability to the strange things that happen in the fictional town of Hawkins. It may be a small town, but "Stranger Things 2" explores it so thoroughly that you can't help but feel you could have lived there before.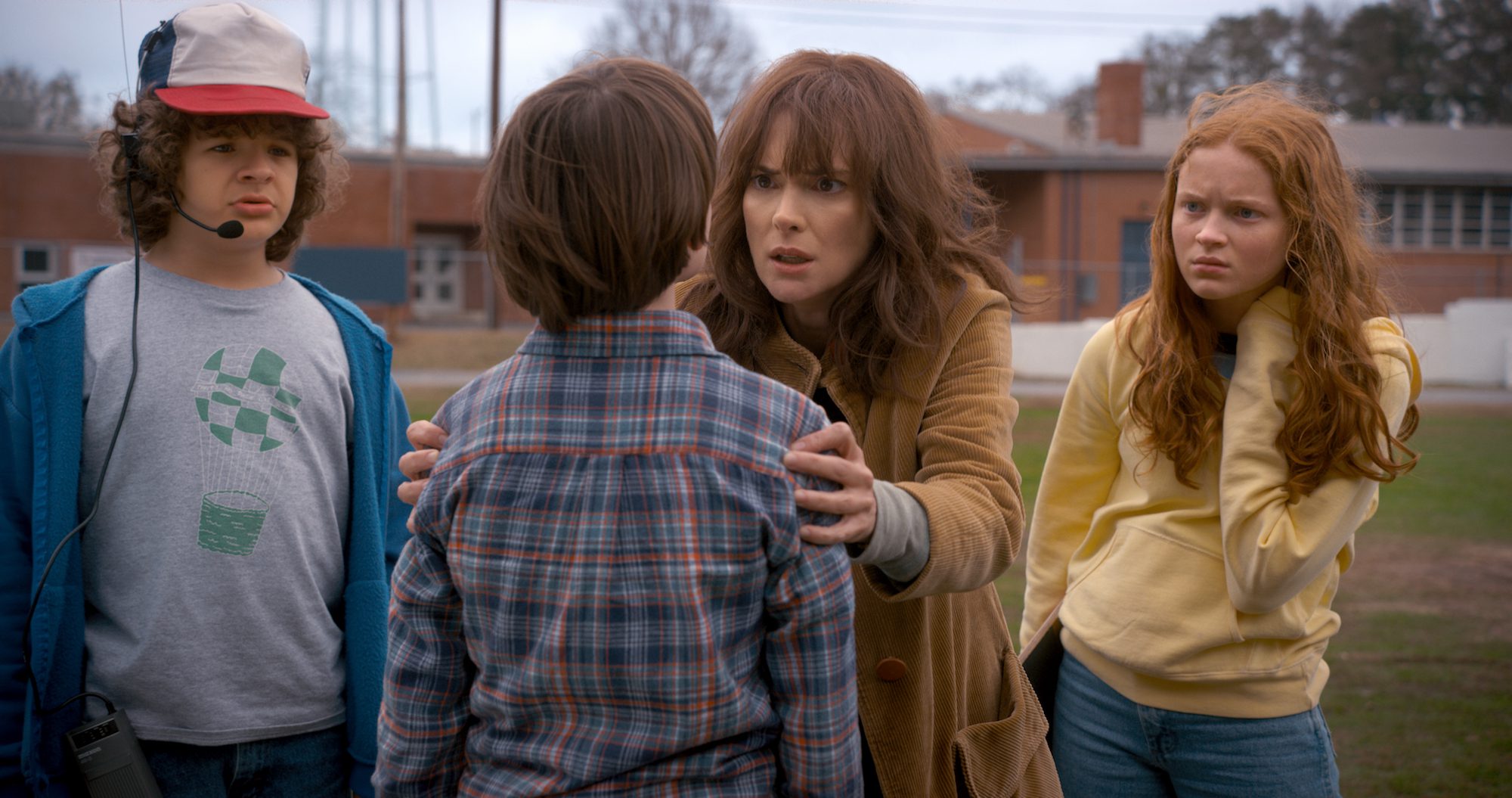 Highlights
Different permutations of characters and relationships
"Stranger Things 2" pairs unlikely characters together and focuses on their uncomfortable but necessary interactions, giving us a chance to see different dimensions (pun intended) to these characters. It also addresses the introduction of new characters in a realistic fashion, creating interesting conflicts and foreshadowing possible problems in the future. What's especially fun to watch is how characters of different age groups talk down to each other.
80's elements continue going strong
"Stranger Things" started with a sincere, genuine desire to portray life in the 80's (albeit life with some science fiction and horror elements) and "Stranger Things 2" bravely continues with a wider variety of pop culture elements to pay homage to. More food, more film homages, and more games enter the fray in this sequel series, and the series continues to delight with its notes of nostalgia.
Subverts some expectations
"Stranger Things 2" is not trope-defying, but it does take flip your expectations of certain characters, especially given their depictions in the previous series. New characters are also not what they may seem, and these subversions prove to be particularly heartwarming in certain instances. Plot elements also go in weird, but still internally consistent, directions, leaving you intrigued with story developments.
Gripping with thrilling episode cliffhangers
Even though it's a Netflix series and hence, doesn't require episode cliffhangers as strongly as weekly television series do, the cliffhangers for each episode are powerful enough that you want to find out the resolution to that situation. The strong characterisation and science fiction mysteries gives you a vested stake in the outcome of each episode, which leads you into the next, and so on. Unlike bingewatching, which is usually fuelled by a desire to complete a series, "Stranger Things 2" motivates you to watch the next episode out of sheer interest, rather than an obligation.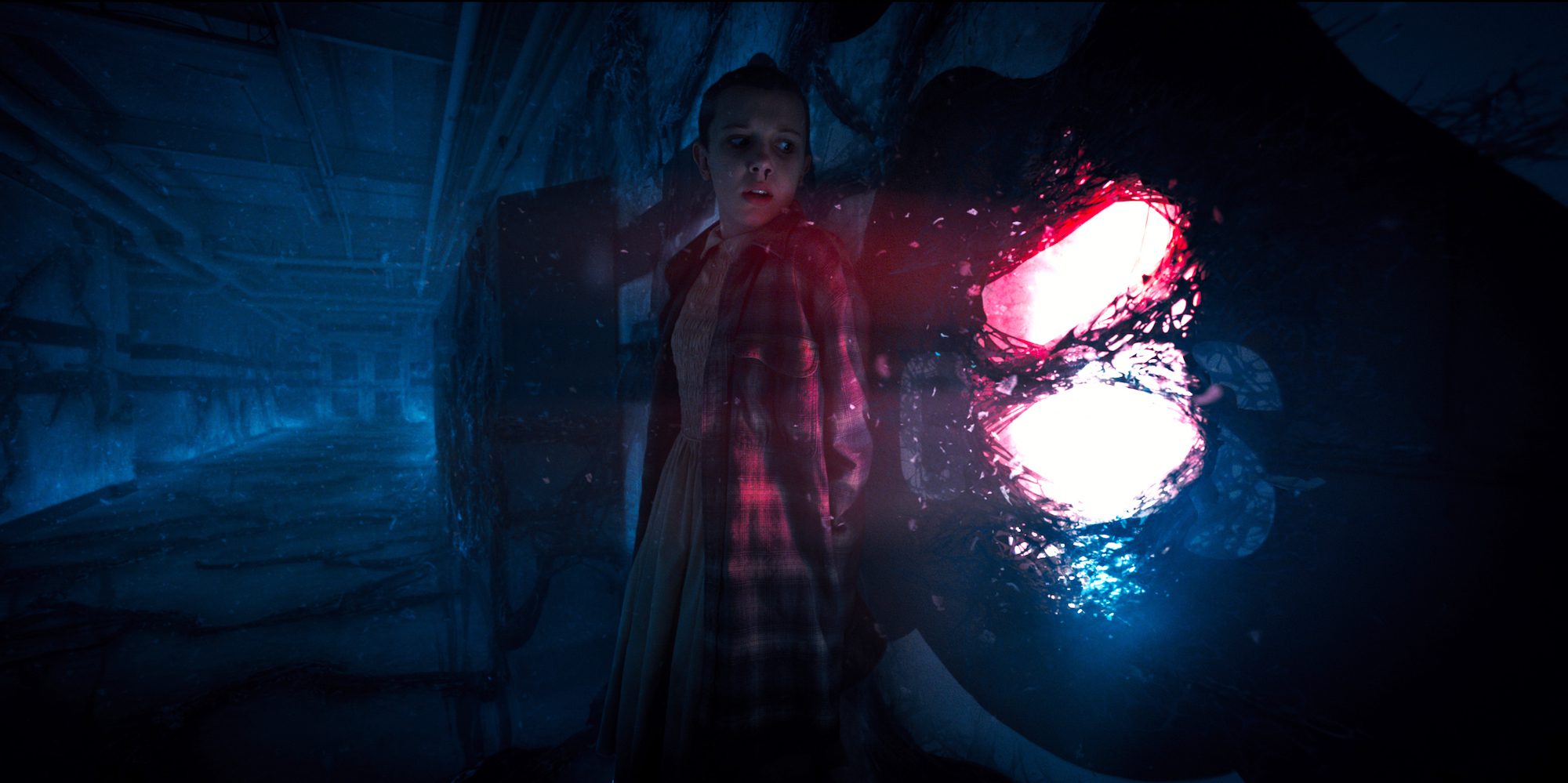 Letdowns
Not as many Dungeons & Dragons elements anymore
Unlike the first series, which had a heavy focus on the tabletop RPG (and also vaguely implied that the events of "Stranger Things" could have possibly lead to a backlash against Dungeons & Dragons in-universe), "Stranger Things 2" focuses on other gaming elements instead. As a casual fan of Dungeons & Dragons, it was a pity not to see as much of it in this sequel series. However, children can lose interest in hobbies very quickly as a new one takes hold, and perhaps this is a reflection of that.
Cast gets unwieldy towards the end
The additional cast members provide a welcome change and inject fresh life into the series, allowing for more storylines to be woven simultaneously. However, their inevitable convergence for the climax means that all these characters are brought together, revealing that cast has grown to comically huge numbers. Even the camera work struggles to keep them all appropriately in shot in those scenes. It's not a major issue, but it is rather stark in those scenes.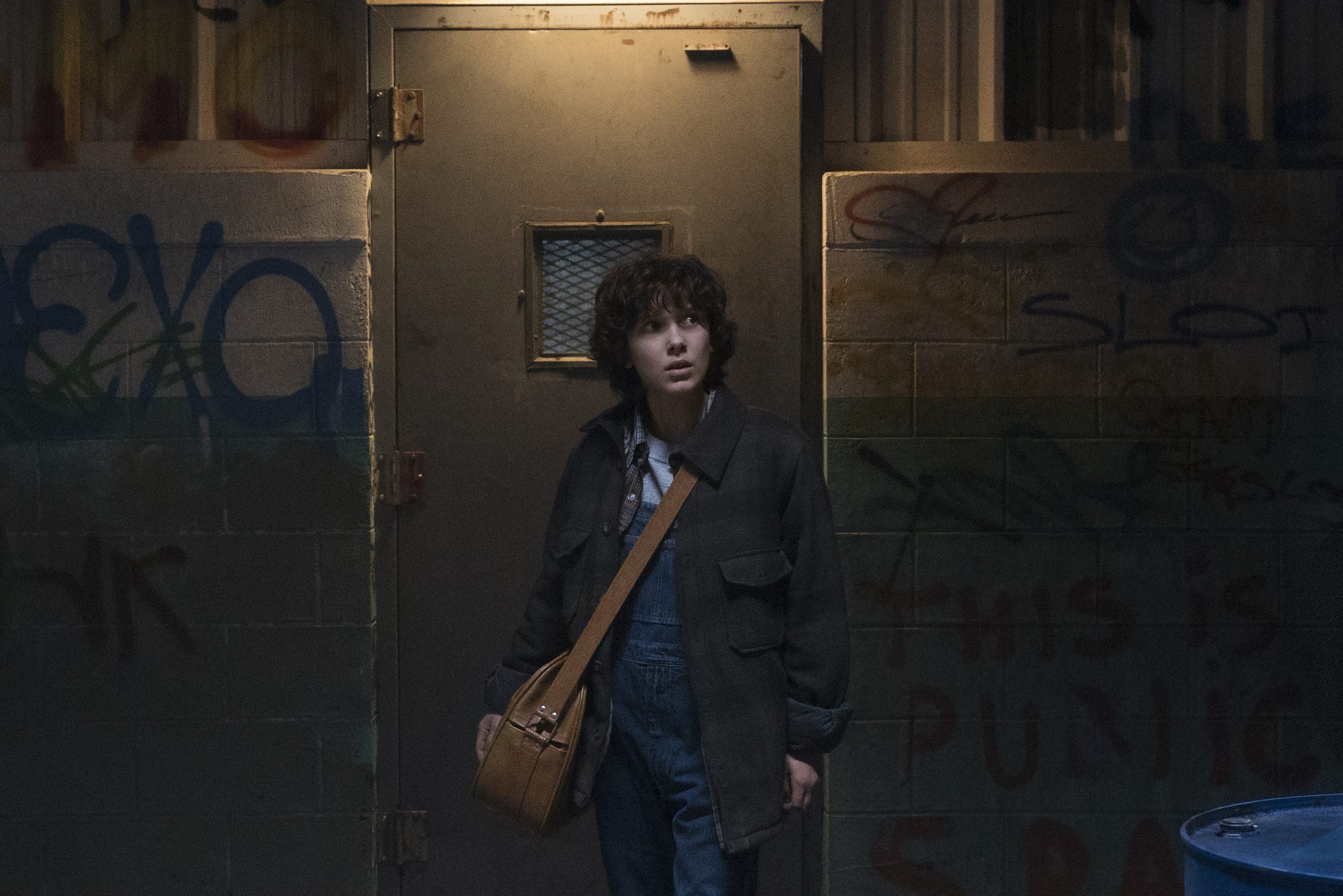 "Stranger Things 2" gives us more of what we love while staying fresh and exciting. Its excellent blend of human drama, science fiction elements, and dramatic storytelling makes it a wonderful way to spend the night (or two). Be warned though, this isn't the type of show for you to "Netflix and chill" – you're probably going to "Netflix and hurry up and play the next episode!"
"Stranger Things 2" premieres on Netflix on 27 October, 2017.
This article first appeared on and was written for Yahoo Singapore.
---
Follow Marcus Goh (yes, referring to myself in third person) on Facebook and Instagram for more (presumably) good updates!
I'm a Singapore television scriptwriter who's written for Lion Mums, Crimewatch, Police & Thief, and Incredible Tales. I'm also a Transformers enthusiast and avid pop culture scholar. You can find me on social media as Optimarcus and on my site.
Send me an email if you want to get in touch!