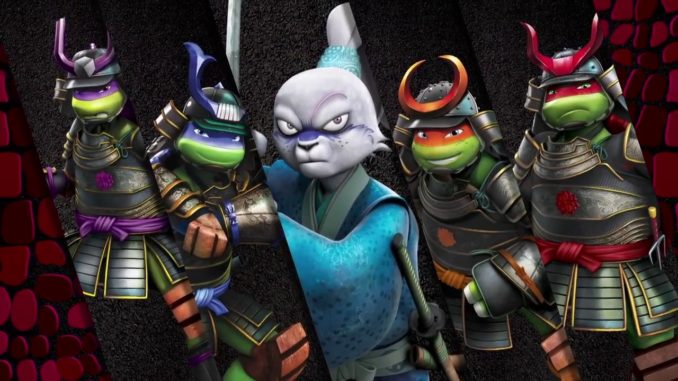 Everything and anything goes in the final season of 2012's "Teenage Mutant Ninja Turtles".
The fifth season of "Teenage Mutant Ninja Turtles" was renamed "Tales of the Teenage Mutant Ninja Turtles", with opening titles that no longer feature the theme song, but goes for a stylistic intro instead. But then, you'd already know who the Ninja Turtles are by now, so introducing them isn't really important. It's also possible that Nickelodeon doesn't want the final season of this series to be confused with their next Ninja Turtles series, "Rise of the Teenage Mutant Ninja Turtles" – hence the change in opening titles.
This series of "Teenage Mutant Ninja Turtles" is, no doubt, the best version of Ninja Turtles ever produced. It pays homage to all the other series that have come before it, acknowledges its roots, and even references fan-favourites. In the final season though, the producers are given free rein to do whatever they like, which means that they tie up all loose plotlines and try out offbeat stories that wouldn't have fit in the series proper.
While the preceding seasons have seen two major arcs (one in the first of the season, and one in the second half), this fifth season eschews that format and goes for 3-4 episode multi-parters instead. This affords them the flexibility to handle disparate storylines, while still allowing them enough time to properly resolve and tell the stories that they've clearly always wanted to tell. Hence, there are 6 multi-parters and 1 standalone episode in this final season.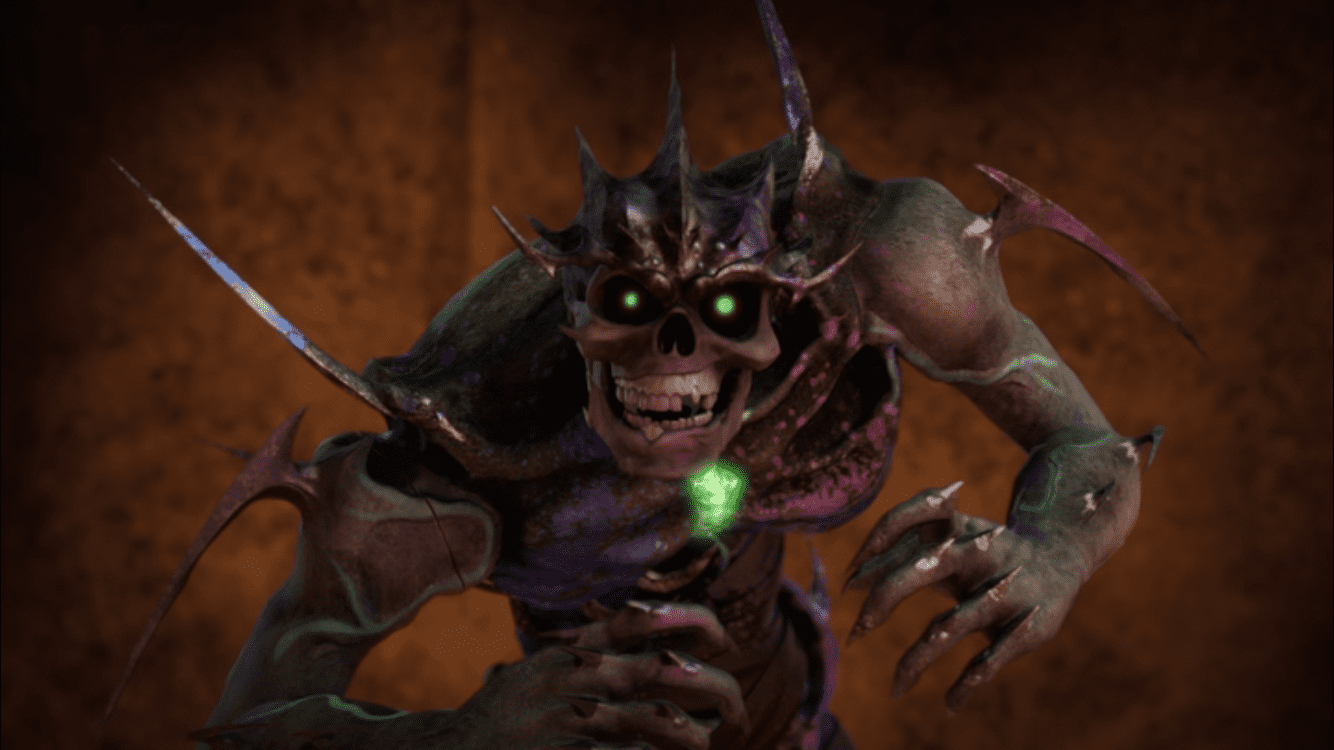 Zombie Shredder arc (4 episodes)
This was a pretty good story that cleaned up all the remaining threats in the series – Tiger Claw and the remnants of the Foot Clan attempt to revive Shredder with ancient demonic magic. Of note was Tiger Claw's characterisation, in which you see that he is a noble warrior (even if he's evil). Zombie Shredder also gets one small but significant moment of redemption, as even he acknowledges what the natural order of the world should be. But the most touching part is the return of Splinter, who gets to say his final farewell to his students.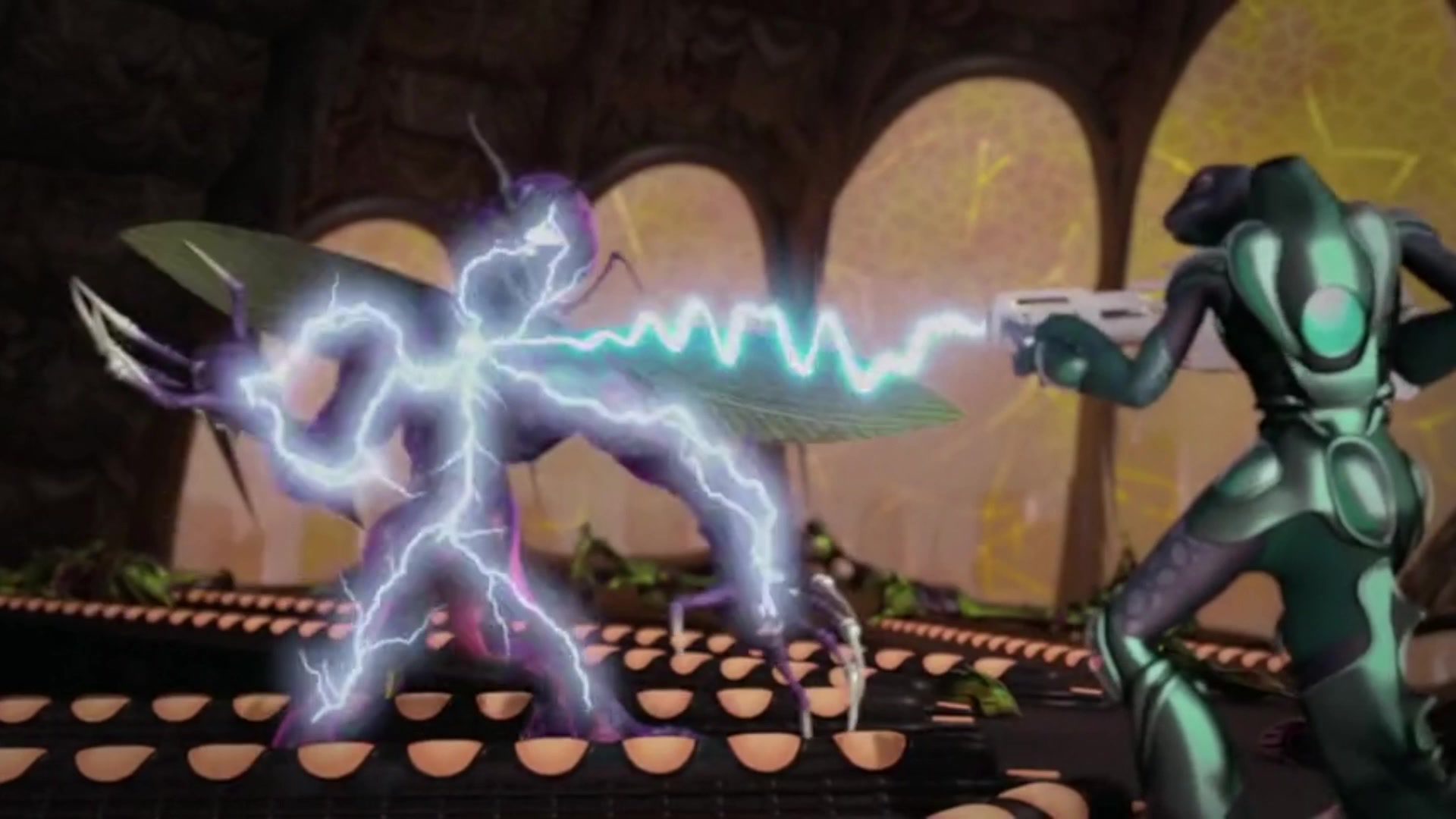 When Worlds Collide arc (2 episodes)
This two-parter resolves all the outer space storylines, with Dregg, the Salamandrians, and the Utroms coming together on Earth for one last clash. While I'm not particularly fond of the Newtralizer, we do get to see an ensemble cast of space folk, and Raphael gets his happy ending here. I also don't really like Dregg all that much, but we finally see why he's such a big threat here – something that wasn't quite evident in the previous season.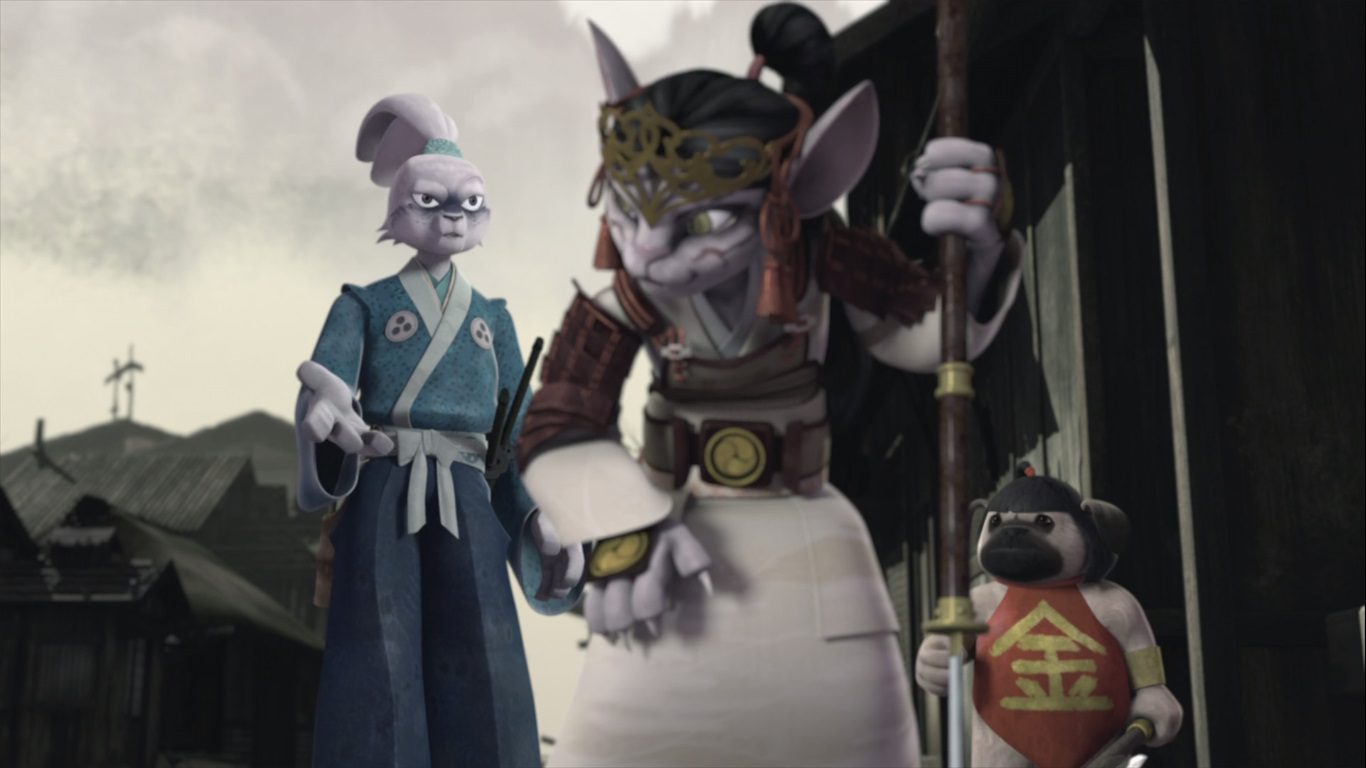 Usagi Yojimbo arc (3 episodes)
This three-parter has the Ninja Turtles transported into another dimension of anthropomorphic talking animals, where they assist Usagi Miyamoto in saving his world. It was a fun trip to Japan, since they re-used the Japan sets (previously seen in Splinter and Shredder's flashbacks) and I think Usagi is a fan-favourite character. Admittedly, this would have been difficult to squeeze into one episode, so I appreciate the fact that they took their time to give this story its due. The focus is on Usagi though, so he's the one who saves the day, rather than the Ninja Turtles.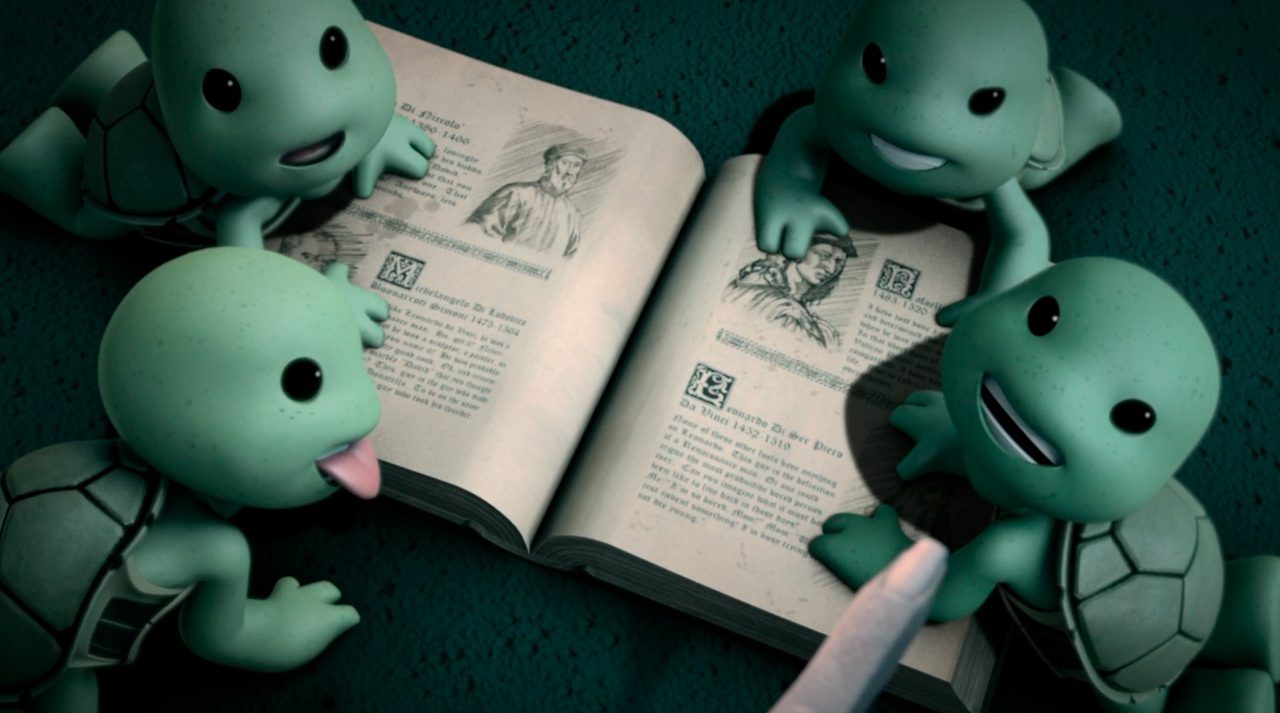 Lone Rat and Cubs (1 episode)
This flashback episode shows us how Splinter managed to save the Turtles when he was first mutated. I think it's a cute story that finally gives us their origins, and we get to see the Kraang one last time.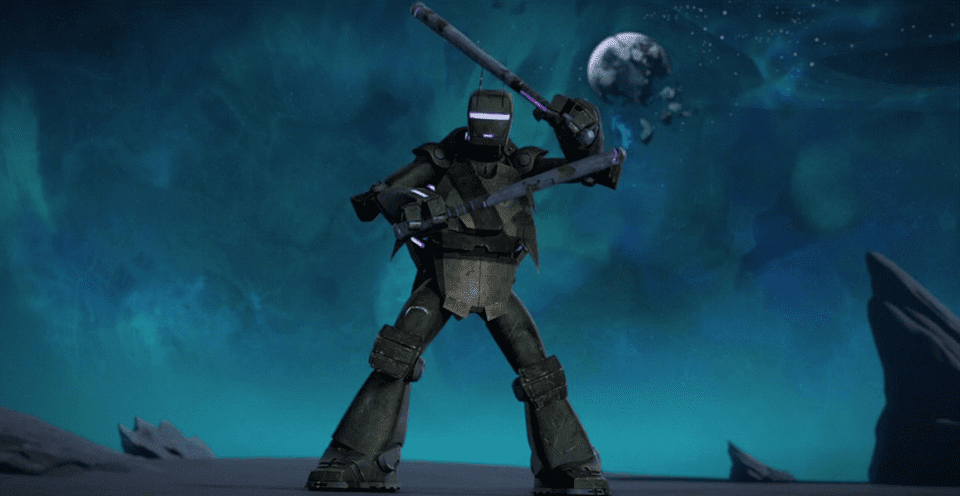 Post Apocalyptic Future arc (3 episodes)
This story takes place in a far flung future, where the world has been ravaged by a mutagen bomb, leaving only mutants as survivors. I don't particularly like Mad Max, so I didn't quite appreciate the references to it. I generally don't like post-apocalyptic deserts. It shows us middle-aged Ninja Turtles in various, erm, states. This felt like it should have been the final arc, but I can see why it was put in the middle – it's a little bit of a downer to know that the world will be destroyed in this version of the "Teenage Mutant Ninja Turtles".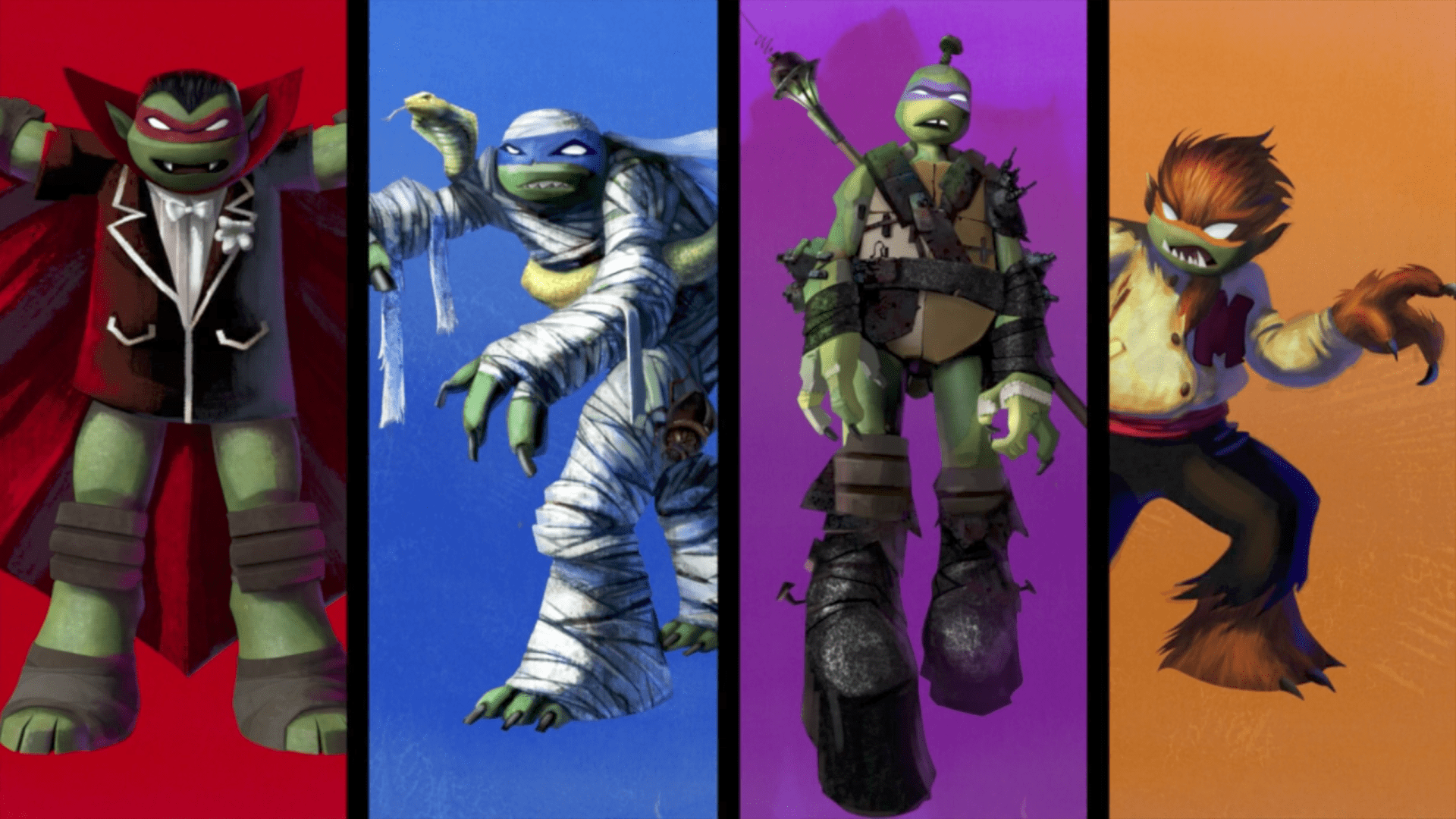 Savanti Romero and the Monsters arc (4 episodes)
Savanti Romero and Renet return in this storyline which… honestly, looks like it was made purely to sell toys. It's kind of draggy – we really didn't need the Ninja Turtles finding one monster (eg. Dracula, the Mummy, etc…) per episode. I didn't quite enjoy this arc, because it felt terribly commercialised. I liked seeing Renet and Savanti Romero return, but 4 episodes just for this was too much.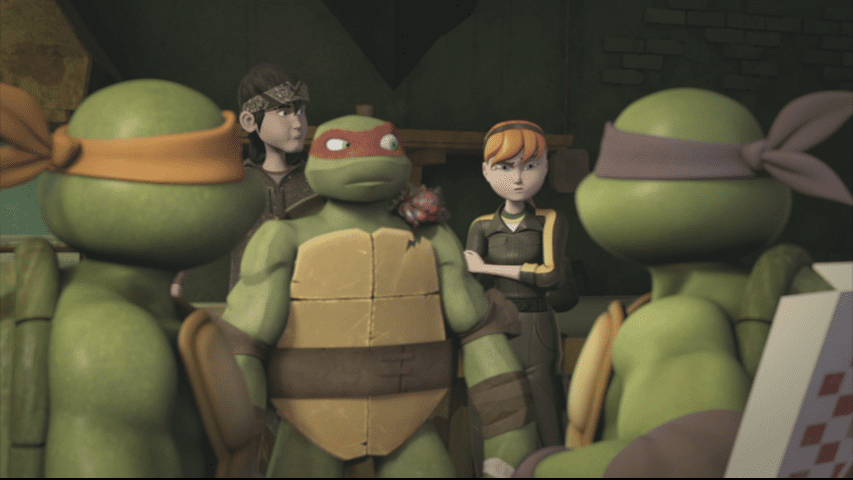 80's Turtles arc (3 episodes)
The final storyline for the series has this series' Ninja Turtles teaching their 80's counterparts (they met last season) how to actually be ninjas and fight, while 80's Shredder and Krang team up with this series' Bebop and Rocksteady to take over the world with the Technodrome. We finally get to see the 80's Technodrome in 3D! It was a nostalgic love letter to the first animated series that inspired us all, and gently pokes fun at it (they acknowledge that Krang looks like a "giant pregnant man" in his android suit).
All in all, this season has some gems (the 80's Turtles arc and the Zombie Shredder arc) that deserve to be rewatched. But most importantly, it gives us closure to this wonderful series, and its epilogue episodes (the Post Apocalyptic Future arc) do show that the Ninja Turtles get the happy ending that they deserve.
Wish Kraang Prime could have come back for one last appearance though.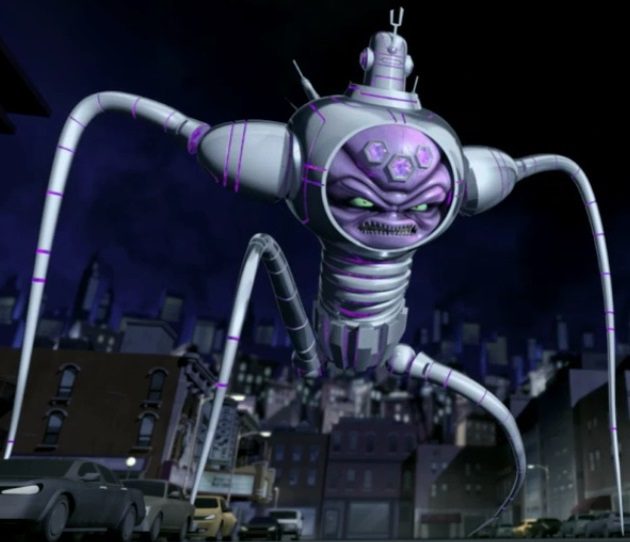 Should you watch this more than once? Yes.
Should you watch the previous season? Yes
Score: 4.5/5 
Number of episodes: 20
Episode length: 22 minutes
"Tales of the Teenage Mutant Ninja Turtles" is the 5th and final season of the 2012 "Teenage Mutant Ninja Turtles" 3D-animated series.
The executive producers of the show are Joshua Sternin, J.R. Ventimilia, Ciro Nieli, Peter Hastings, and Brandon Auman, and it is produced by Lowbar Productions, Mirage Studios, and Nickelodeon Animation Studio. It features the voice talents of Seth Green (Leonardo), Rob Paulsen (Donatello), Sean Astin (Raphael), Greg Cipes (Michelangelo), Hoon Lee (Splinter), Mae Whitman (April O'Neil), Kelly Hu (Karai), Josh Peck (Casey Jones), Kevin Michael Richardson (Shredder), Tiger Claw (Eric Bauza), Rahzar (Clancy Brown), Fishface (Christian Lantz), Rocksteady (Fred Tatasciore), and Bebop (J.B. Smoove).
"Tales of the Teenage Mutant Ninja Turtles" first aired in 2017.
This is an original article on marcusgohmarcusgoh.com
---
Follow Marcus Goh (yes, referring to myself in third person) on Facebook and Instagram for more (presumably) good updates!
I'm a Singapore television scriptwriter who's written for Lion Mums, Crimewatch, Police & Thief, and Incredible Tales. I'm also a Transformers enthusiast and avid pop culture scholar. You can find me on social media as Optimarcus and on my site.
Send me an email if you want to get in touch!
---
---