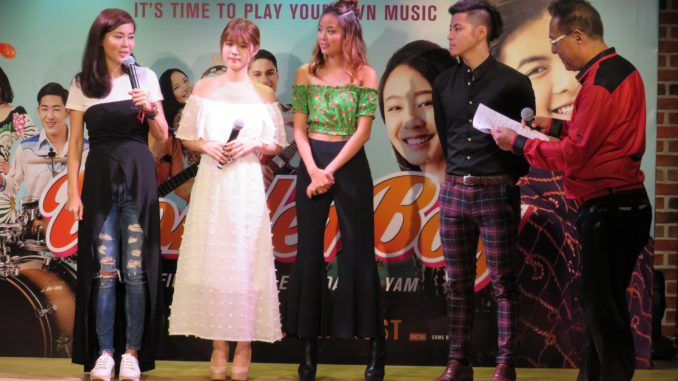 "Wonder Boy" is the upcoming biopic about singer-songwriter Dick Lee's teen years in the 70's. Directed by Dick Lee himself and Daniel Yam, the film was shot over 18 days in Penang, where sets recreating Lee's childhood were designed with the 70's era in mind.
"It really felt like my childhood home and when I saw the scenes being re-enacted, I was quite emotional because it was my life, it was my family, it was me," said Lee of the sets. "That was sometimes a bit much for me to take."
"There were so many moments after we shouted cut," said Yam, "and I'd turn around and look for direction from Dick. And I would see tears. That's when we knew that we got it right."
"It was very dusty in Penang!" laughed Lee.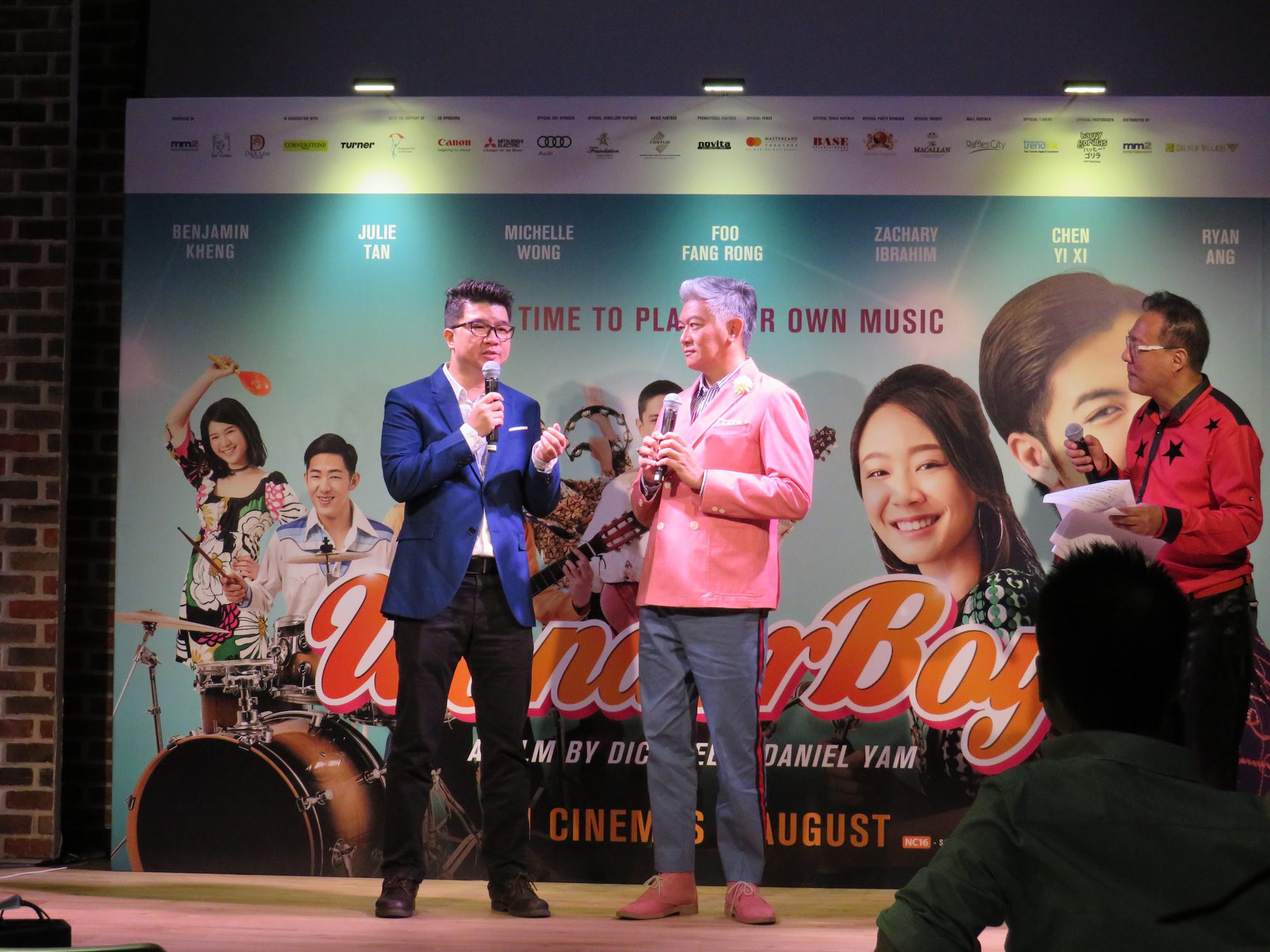 Recreating the 70's
"I thought it wouldn't be an honest movie if I didn't [talk about the skeletons in the closet and opened up a large part of my life]. Everything that is portrayed in the film is what I experienced. Everything has made me what I am today," said Lee.
"When I first read the script, there was sex and drugs in it. I asked myself, 'Is this something I want to do?'," Yam shared about his thoughts about reading the script.
"But when I read under the surface, I realised that this story is really about inspiration, about following your dreams, and having the perseverance to climb up when life knocks you down," said Yam.
Last August, there was some controversy over Lee's remarks about the drug culture in his teenage years, although he later clarified that this was just his experience.
"This is MM2's first English film. They've only ever made Chinese movies and it's a big adventure for them as well," shared Lee.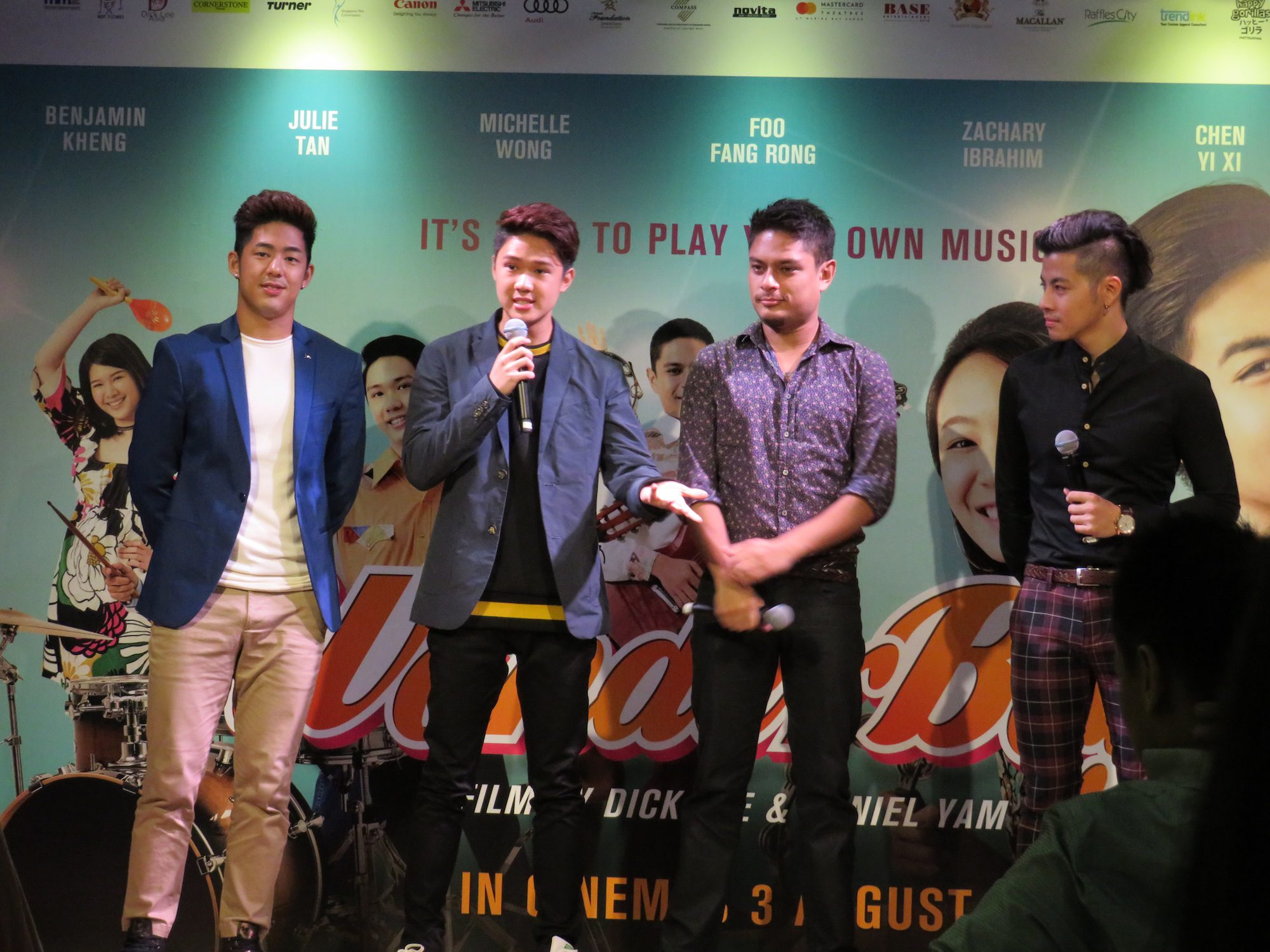 Dick Lee's inspiration
While Lee might be an inspiration for many young talents in the arts scene, he himself was inspired by Vernon Cornelius, singer and member of The Quests, the most popular Singapore band in the 60's.
The Quests even managed to displace The Beatles on Singapore's music charts, and went on to perform internationally.
"What inspired me were people like Vernon. Vernon was a very popular musician in the 60's. So when I was a child, the Singapore music scene was bigger than the international music scene. Local bands were much more popular. They had screaming fans running after them," said Dick.
Then NS kicked in 1967, and the local music scene started to wane.
"Because of NS, the long hair thing came in. Long hair became associated with drugs. If you have long hair, and you play a guitar, confirm drug addict. So playing a guitar became taboo," he shared.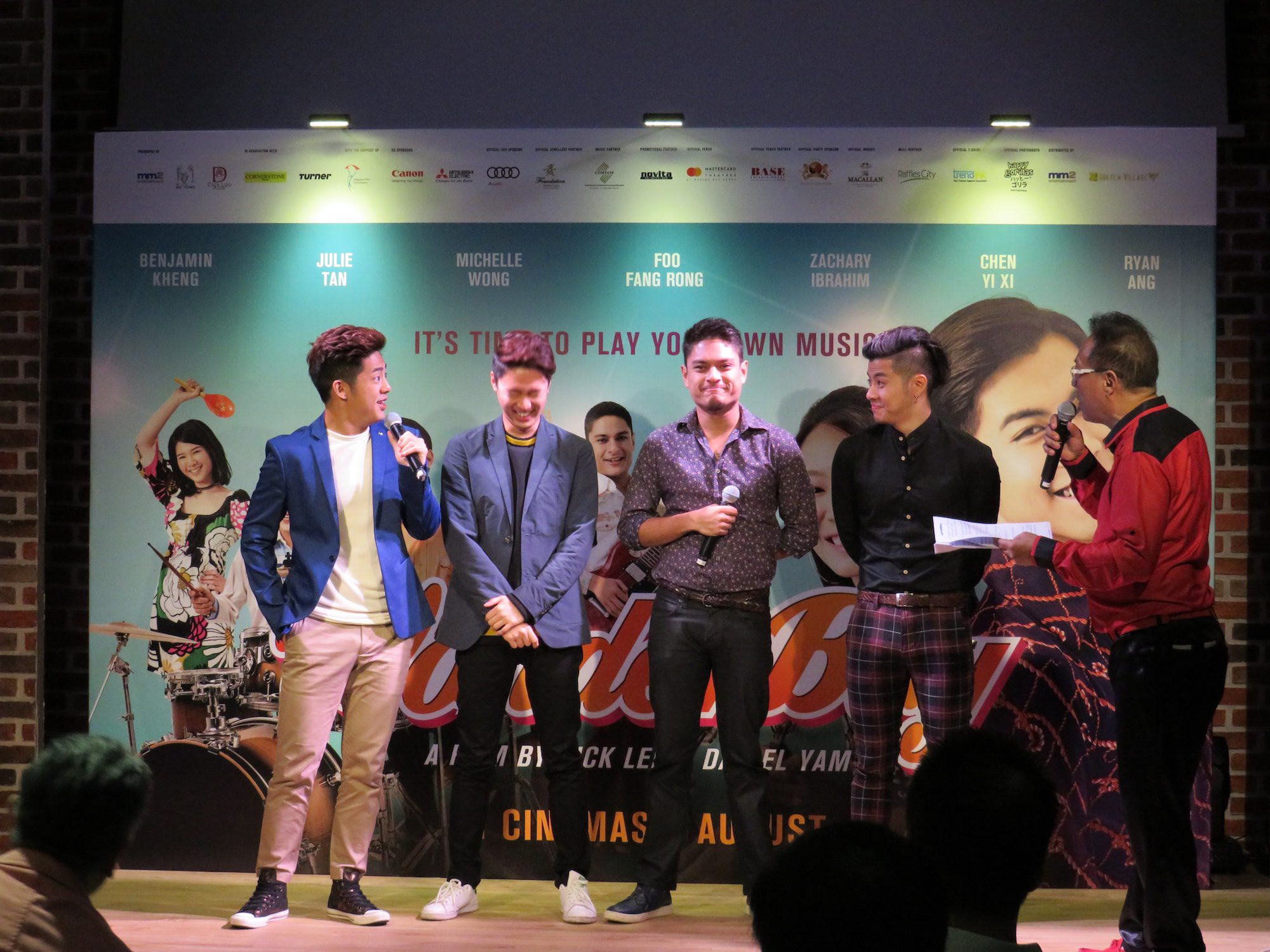 Vernon Cornelius' first encounter with Dick Lee
Cornelius shared his first encounter with Lee as a young boy.
"44 years ago, I was running a talent contest, and this young man came up to me and said, 'Can I join your singing contest?'," recounted Cornelius.
"I said 'Ok boy, let's see what you can do.' And he sat down [and began playing the piano]," said Cornelius.
"I was stunned."
The above scene between Cornelius and Lee is also recreated in in "Wonder Boy".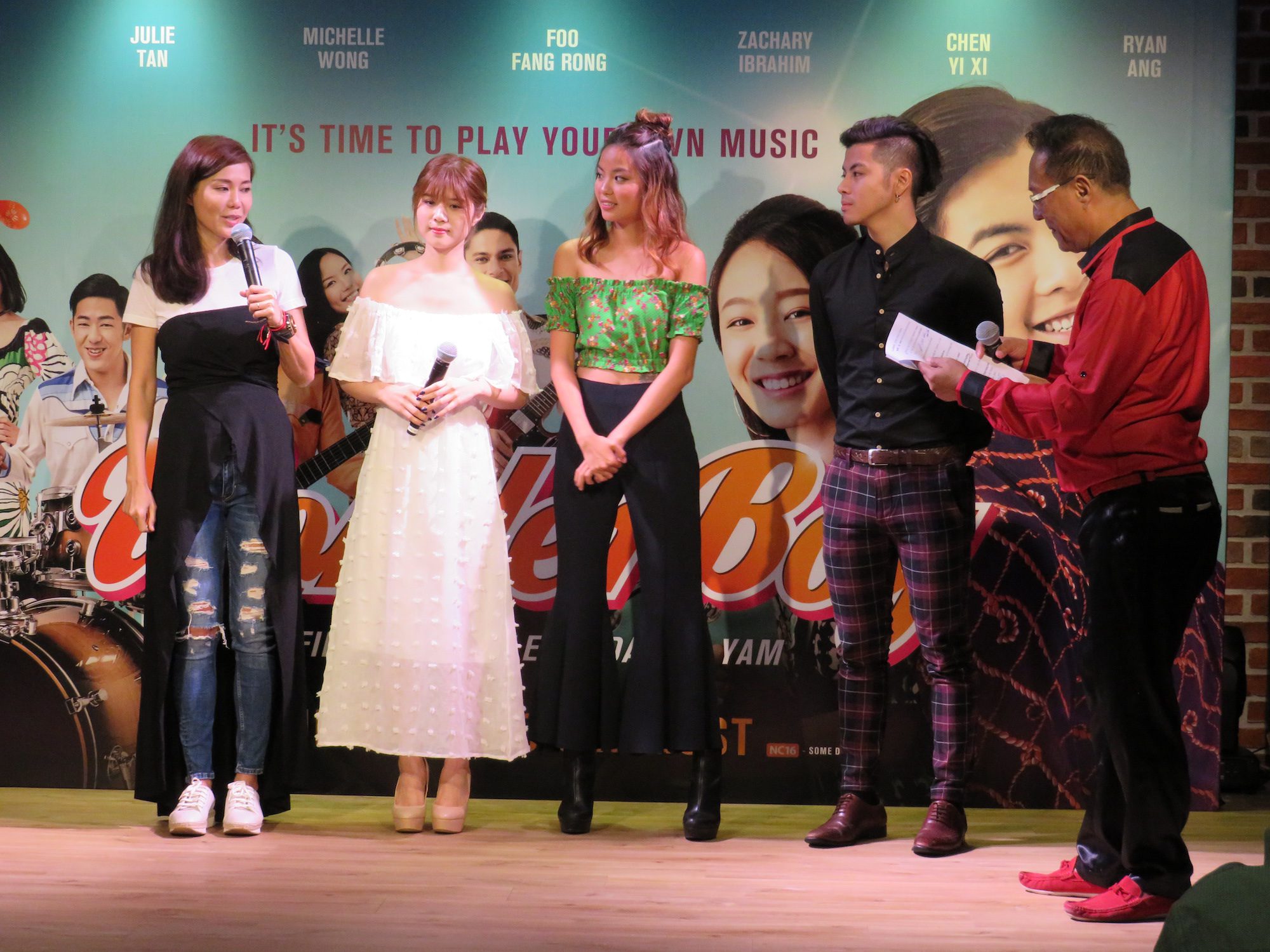 A souvenir from the set?
The directors and cast members shared what they'd bring home from the set if they could.
"For me, it's the peacock chair, the rattan one in the party scene," shared Lee. "Are you all too young to remember that?" he laughed as he asked the other younger cast members.
"Julie Tan!" Benjamin Kheng, who plays Richard, joked, before answering "I might take back the piano or the shisha pipe."
"I'll take the camera first," said Yam.
He also shared that"[The clothes] are legit cloth fabric from the seventies," to which Zachary Ibrahim (who plays Mark) sheepishly replied, "I kept two. They let me keep two."
"I'll definitely want to take some of the clothes," agreed Foo Fang Rong, who plays Louis. "My outfits are really very nice."
"I took back the slipper. It's not that I wanted to take it, the one that the mother [her character] always wears in the house," laughed Constance Song, who plays Richard's mother in the film.
Ryan Ang, who plays Roy, also had a similar answer. "I want the shoes. It's a nice memento," he said.
"I really just want the house back then. So much space, so much everything there," said Chen Yi Xi, who plays Sammy.
"I wanted to bring back this iconic green couch in the living room," said Michelle Wong, who plays Richard's sister, Pat. "It's so comfortable, because we shot a lot of the scenes as a family in the house, and I'll always lie on it and relax."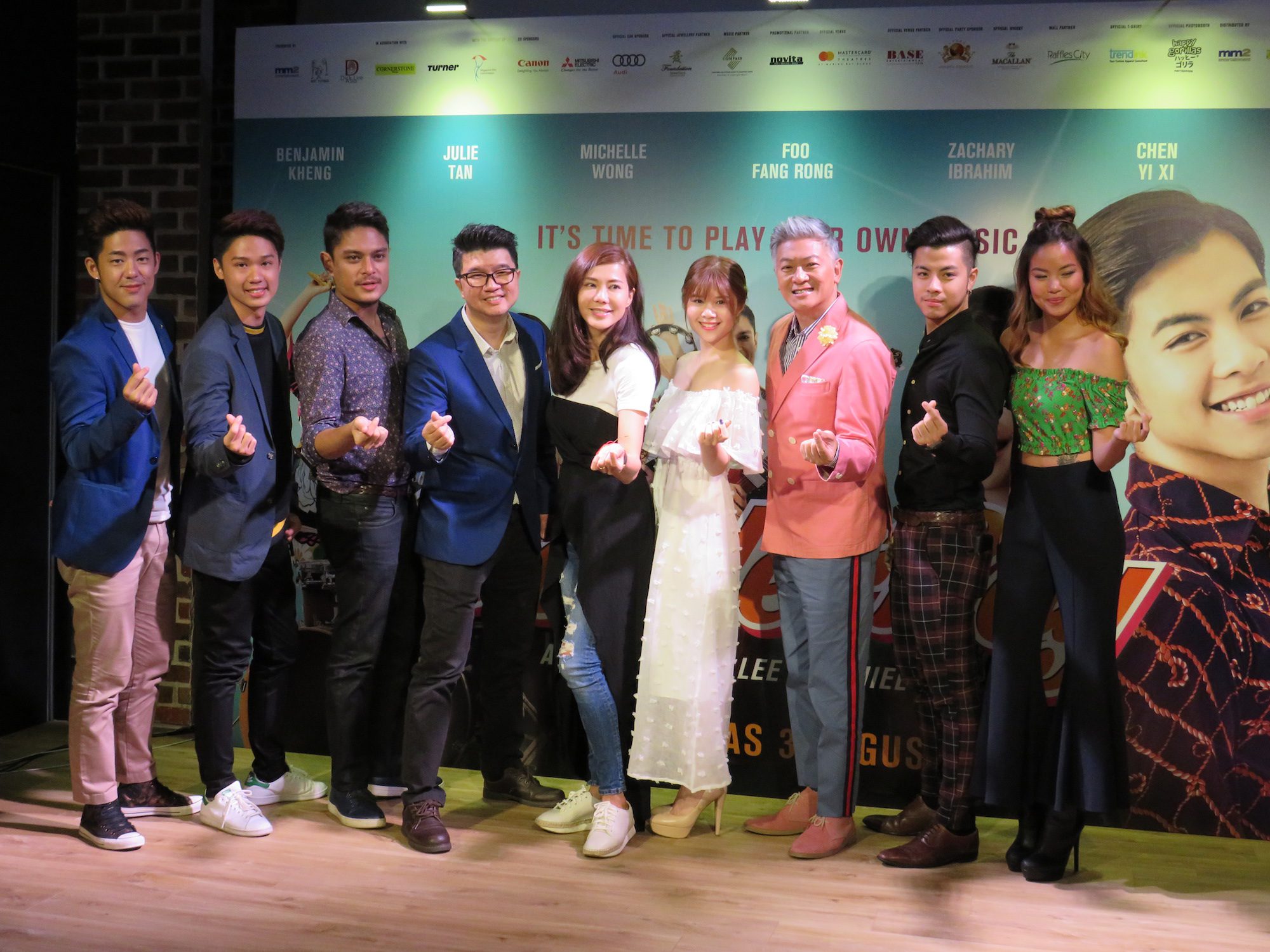 But as a group, the male actors had a different answer.
"What's the most valuable thing back then?" they mused, before unanimously answering.
"The car!"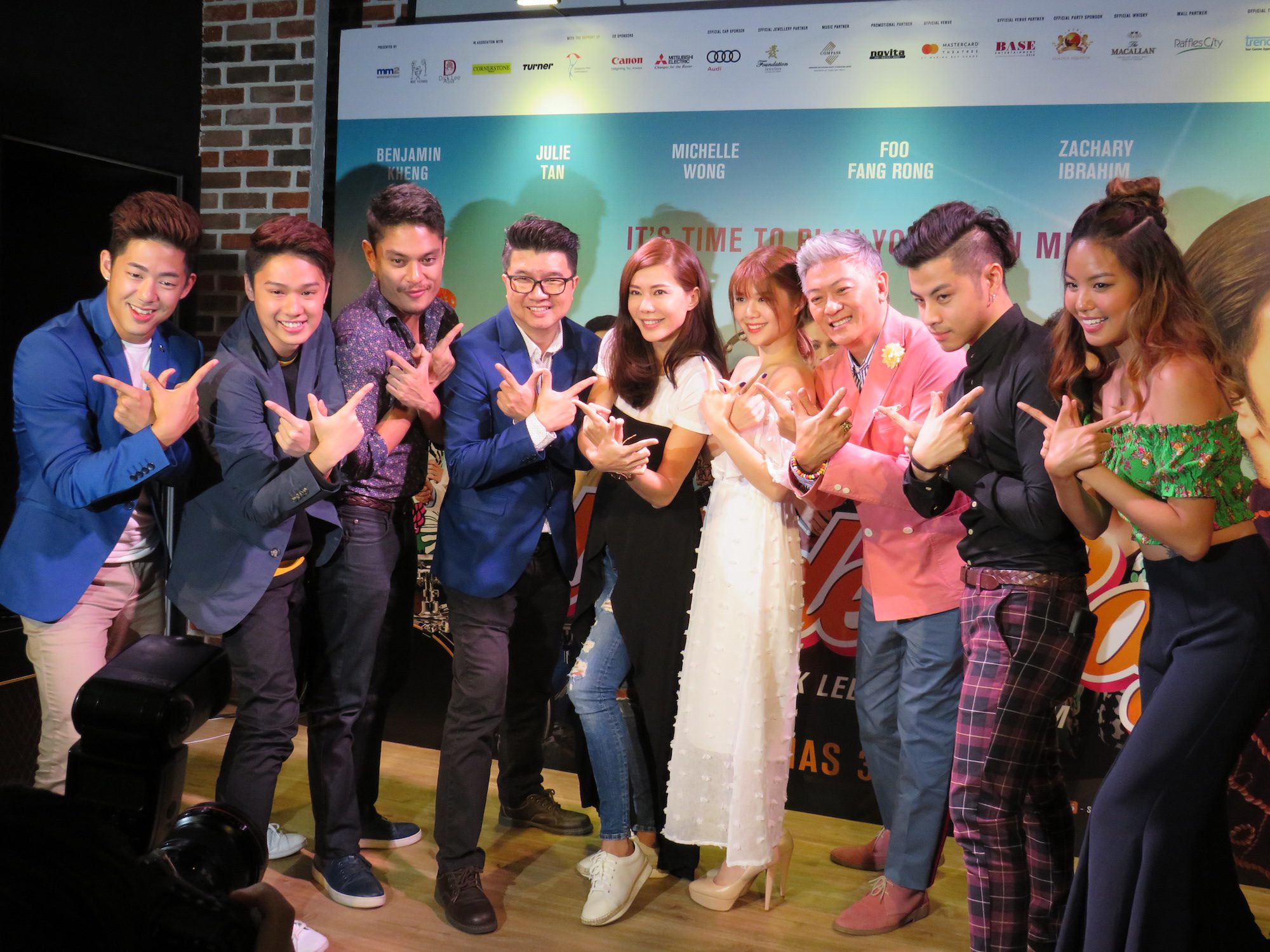 This article was written for and first published on Yahoo Singapore.
You might also like to read:
[Movie Review] 'Wonder Boy' is as brave as its main character is
---
Follow Marcus Goh (me lah) on Facebook and Instagram for more (presumably) good updates!
I'm a Singapore television scriptwriter who's written for Crimewatch, Police & Thief, Incredible Tales, and Point of Entry. I'm also a Transformers enthusiast and avid pop culture scholar. You can find me on social media as Optimarcus and on my site.
Send me an email if you want to get in touch!