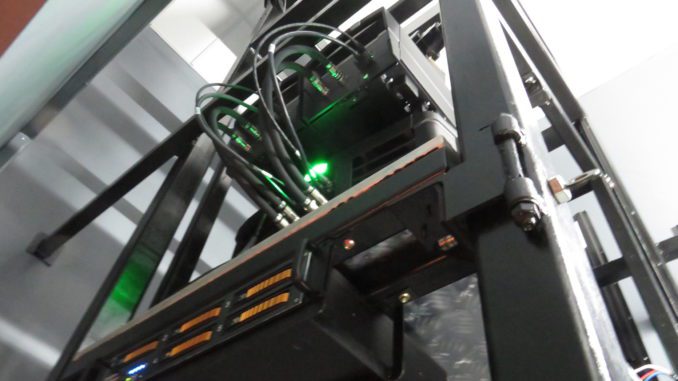 Golden Villages opens its newest cineplex at the SingPost Centre retail mall this Friday (6 October). The mall started opening in phases in September 2017.
The new multiplex boasts laser projectors for all its eight auditoriums, compared to the conventional projectors in most of its other branches.
It features a new category of premium halls, called Duo Deluxe, which is priced below its existing Gold Class tickets. The Duo Deluxe seats have smaller side tables and feature a different type of seats as compared to its Gold Class tickets.
Golden Village Paya Lebar also screens 3D movies.
Alcohol and collectibles available at the new grab and Gold Cafe
The new cafe is open concept, as compared to a more formal dining experience at other outlets like the Suntec City.
Beer is available, with an opening promotion of $10 for two bottles.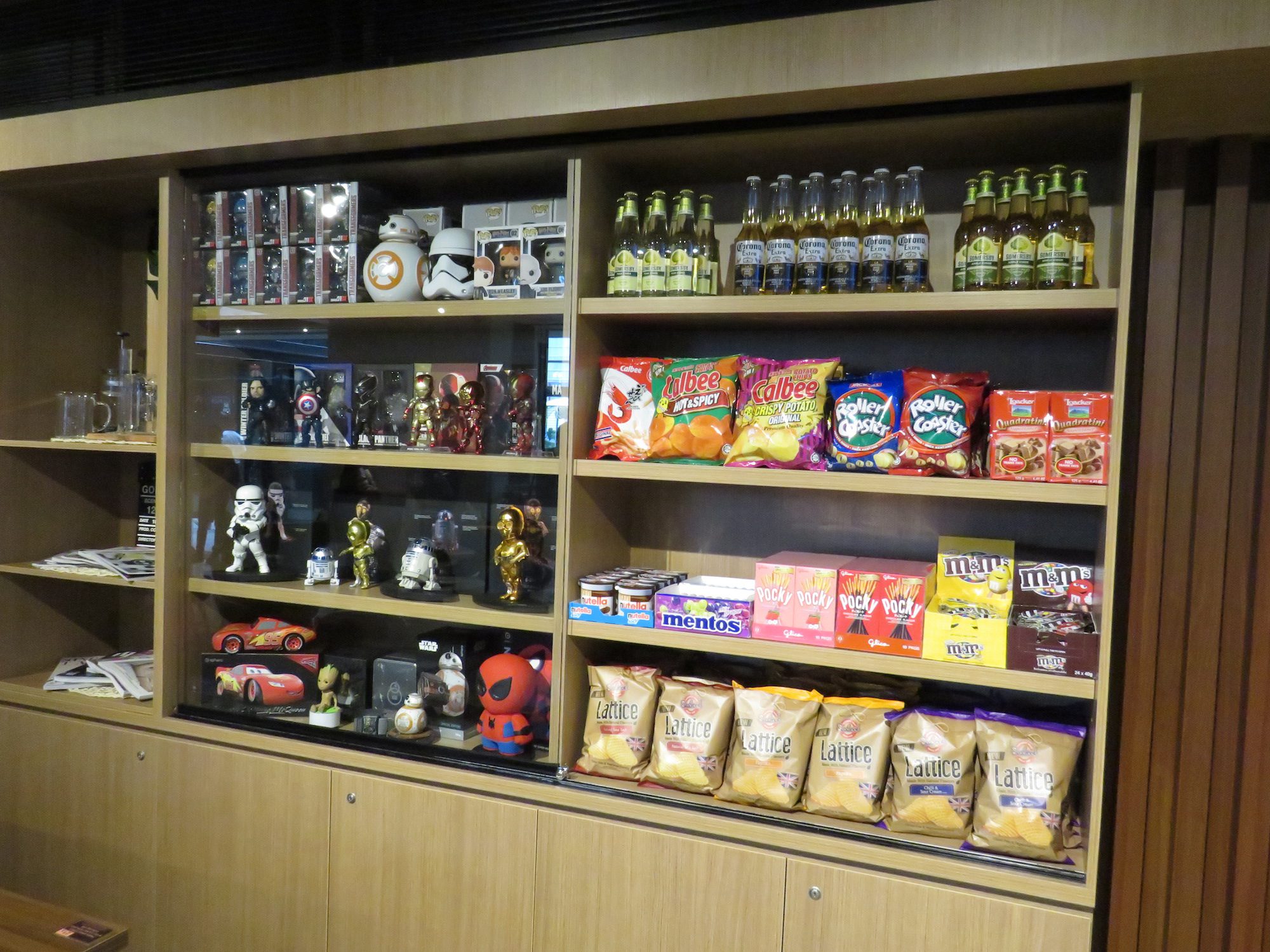 Collectibles for Star Wars, Marvel, Transformers, and Harry Potter are also sold at the cafe.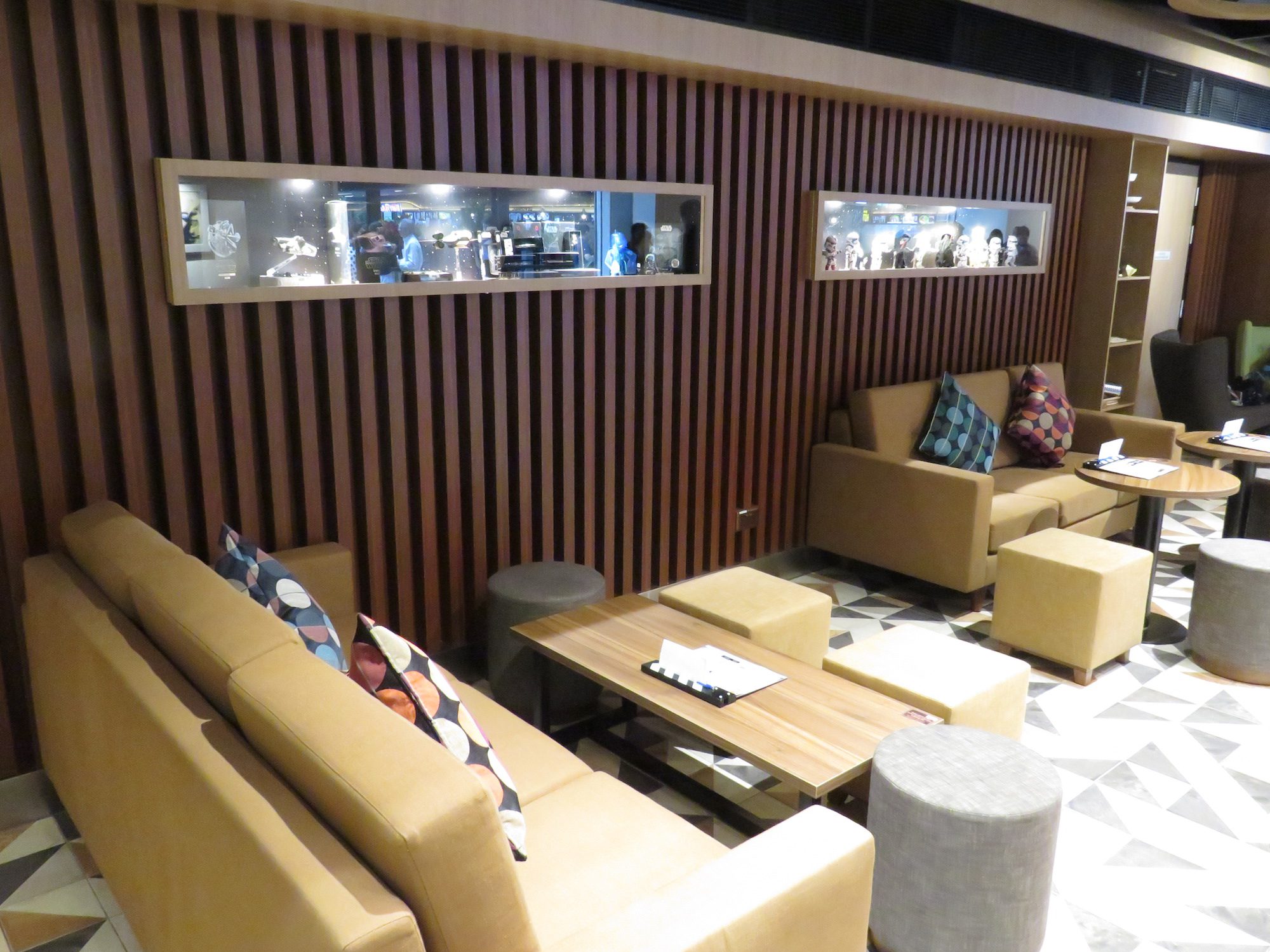 Laser projection— what is it? 
The cinema halls use laser projectors that can project films at 2K resolution.
Why 2K and not 4K resolution?
"Usually, movies don't come in 4K resolution [at present]," explained Sebastian Fong, Technical Services Manager for Golden Village. "A 4K machine also costs much more than a 2K machine."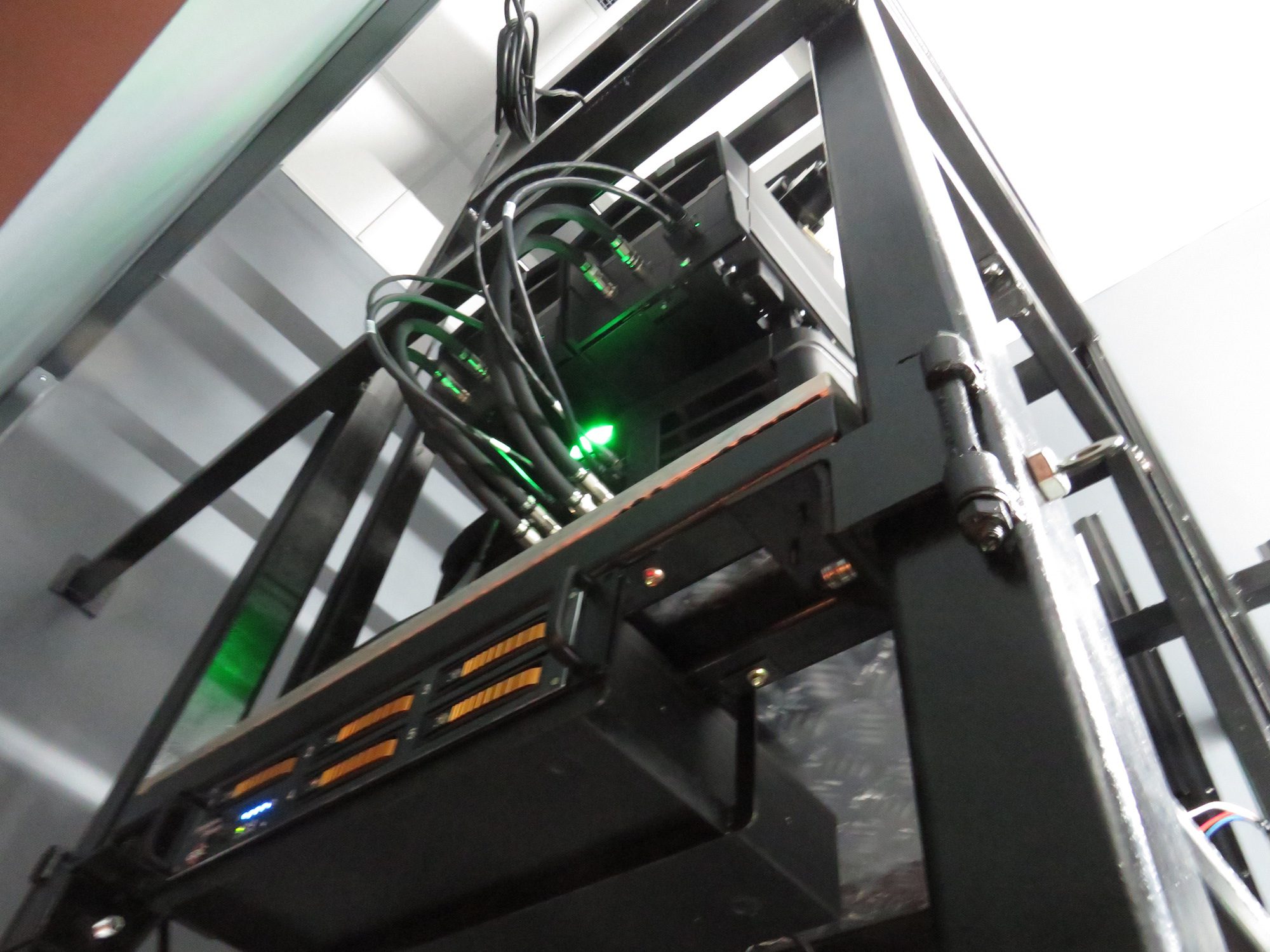 The projectors, manufactured by Barco, project images at a brightness of 20,000 lumens (for the hall that screens 3D movies) or 15,000 lumens (for the other seven halls),
Conventional projectors usually project images at a brightness of between 10,000 to 11,000 lumens.
"However, the brightness required depends on the size of the screen," said Eddie Tan, Entertainment & Corporate General Manager for Barco. "Let's say you have a 10-metre screen size. You need about 10,000 lumens to drive the screen."
While projectors use lumens as a unit of measurement to describe the intensity of light projected, other units are also used to describe the brightness of screened film at different points in the projection process, Tan shared.
Nits is the unit of measurement for the brightness of the film after it's been reflected off the screen.
Foot-lamberts are the unit of measurement to describe the brightness of the film when it enters the human eye.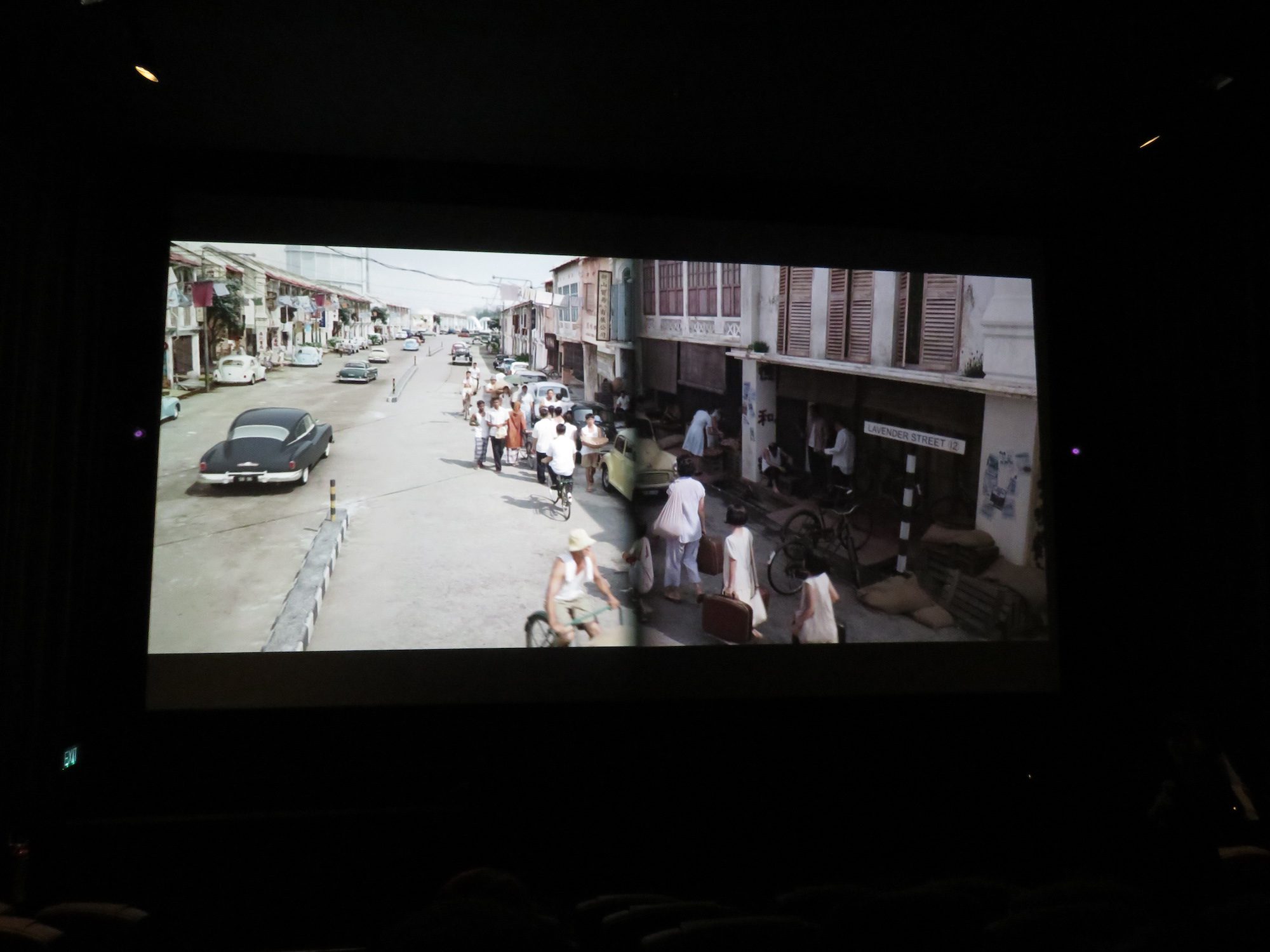 Improved picture quality
One of the most significant differences to the naked eye is the brightness of the films screened. Golden Village provided a side-by-side demonstration of a movie screened with a laser projector and one used by a conventional projector.
There is greater colour contrast in the film using laser projectors, as seen in the images above and below.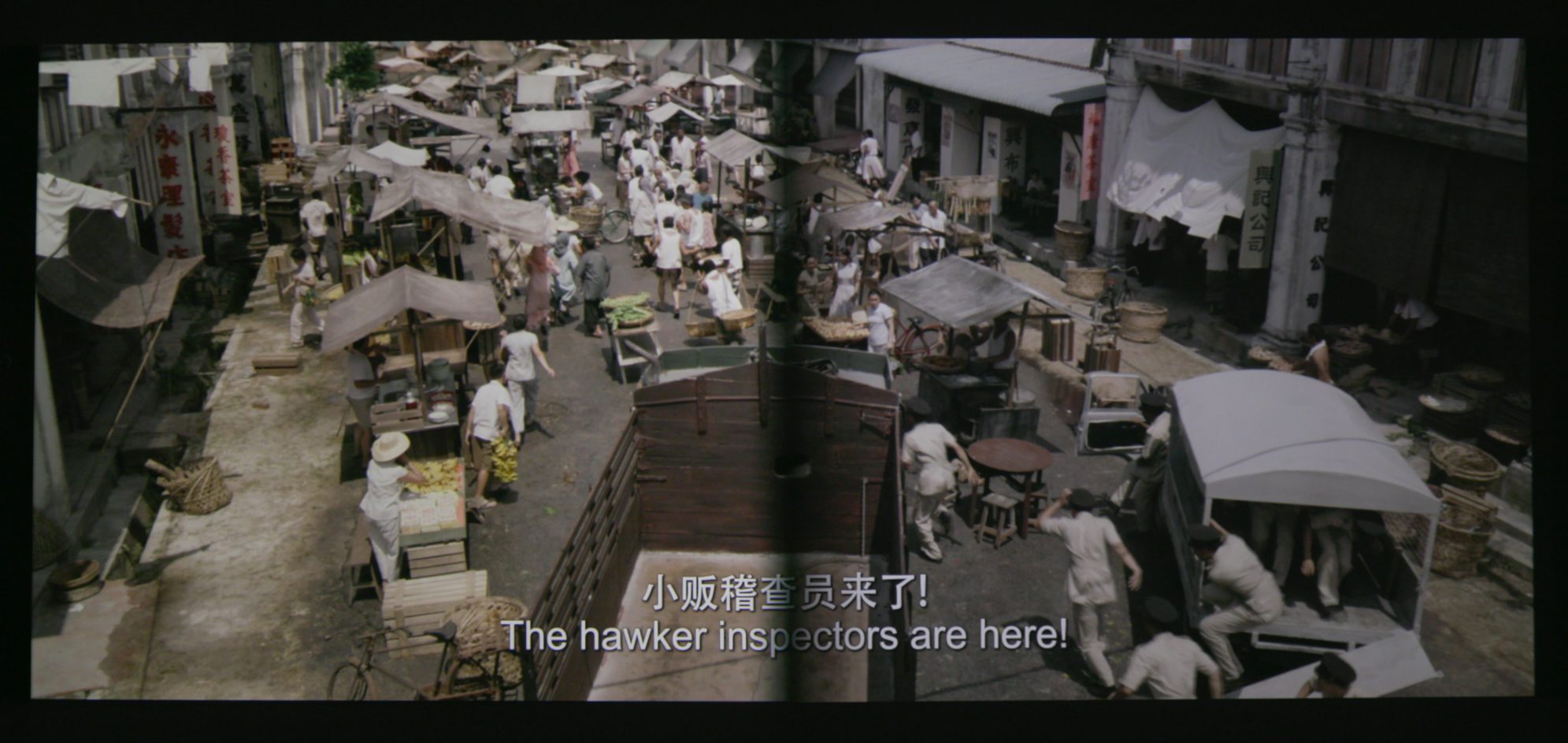 A more subtle improvement to the picture quality is the uniformity of the brightness on the screen.
Fong said "You will see a brighter area in the centre [when using conventional projectors] because you are using a lamp. Lamps focus on the centre, and the four corners [of the screen] will be slightly darker."
The projectionist will then adjust the projector to compensate for the differing levels of brightness on the screen.
"Whereas for a laser projector, it will be the same level of brightness across all the corners of the screen," elaborated Fong.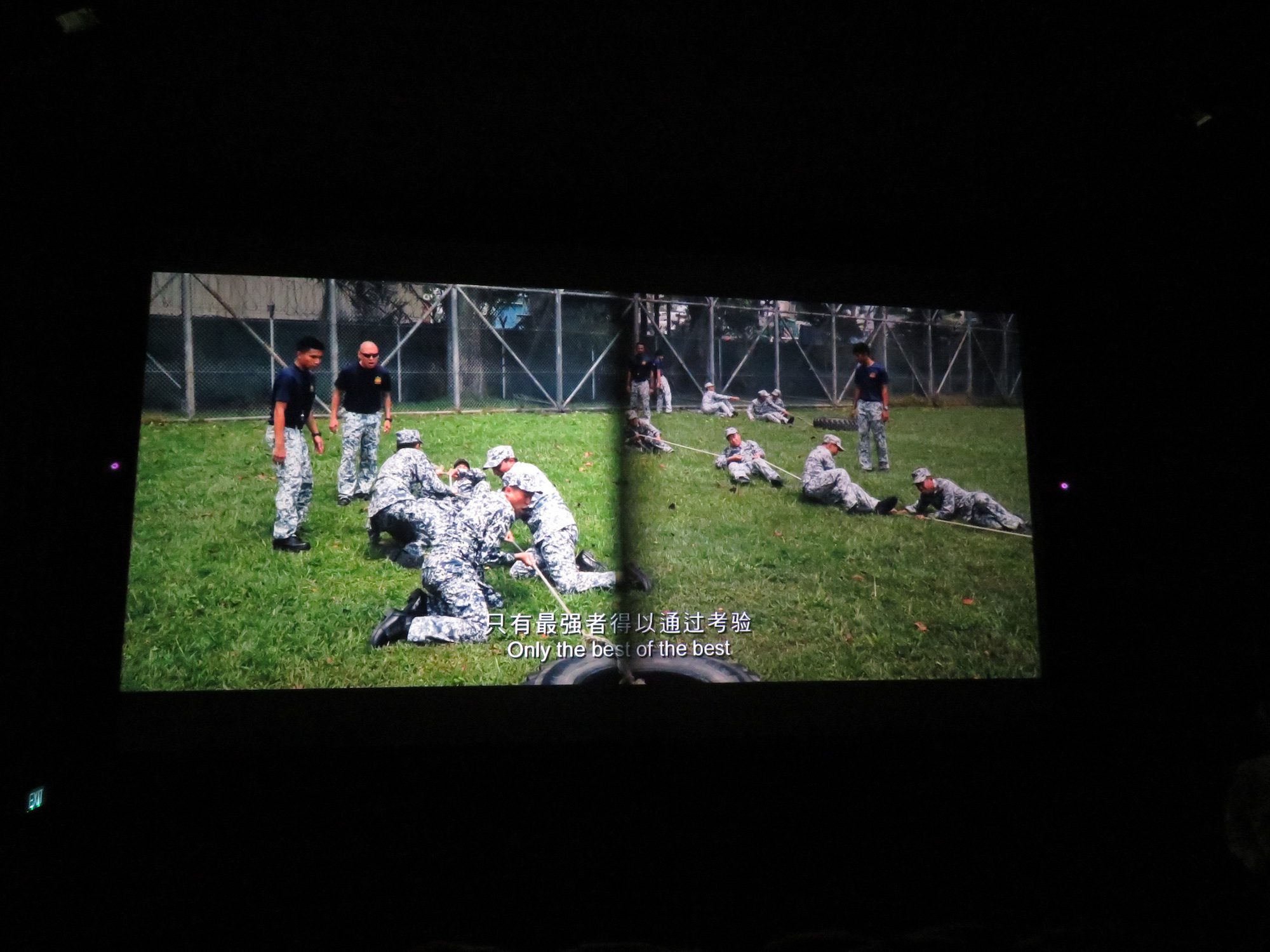 Lamps vs lasers
The difference boils down to how light is projected from a lamp and from a laser.
A lamp will project light rays that are scattered, meaning that they will "spread out" as they travel over a distance. This partially explains the different levels of brightness on various parts of the screen.
However, due to the nature of how lasers work, the light rays are coherent and will retain their "thickness" over a distance, which accounts for the uniformity in brightness on the screen.
"This benefits movies with a darker colour palette", said Fong, "like 'The Dark Knight'."
The difference will also be more significant for films with a wider colour palette, like "Blade Runner 2049" and "Thor: Ragnarok", thanks to the increased colour contrast.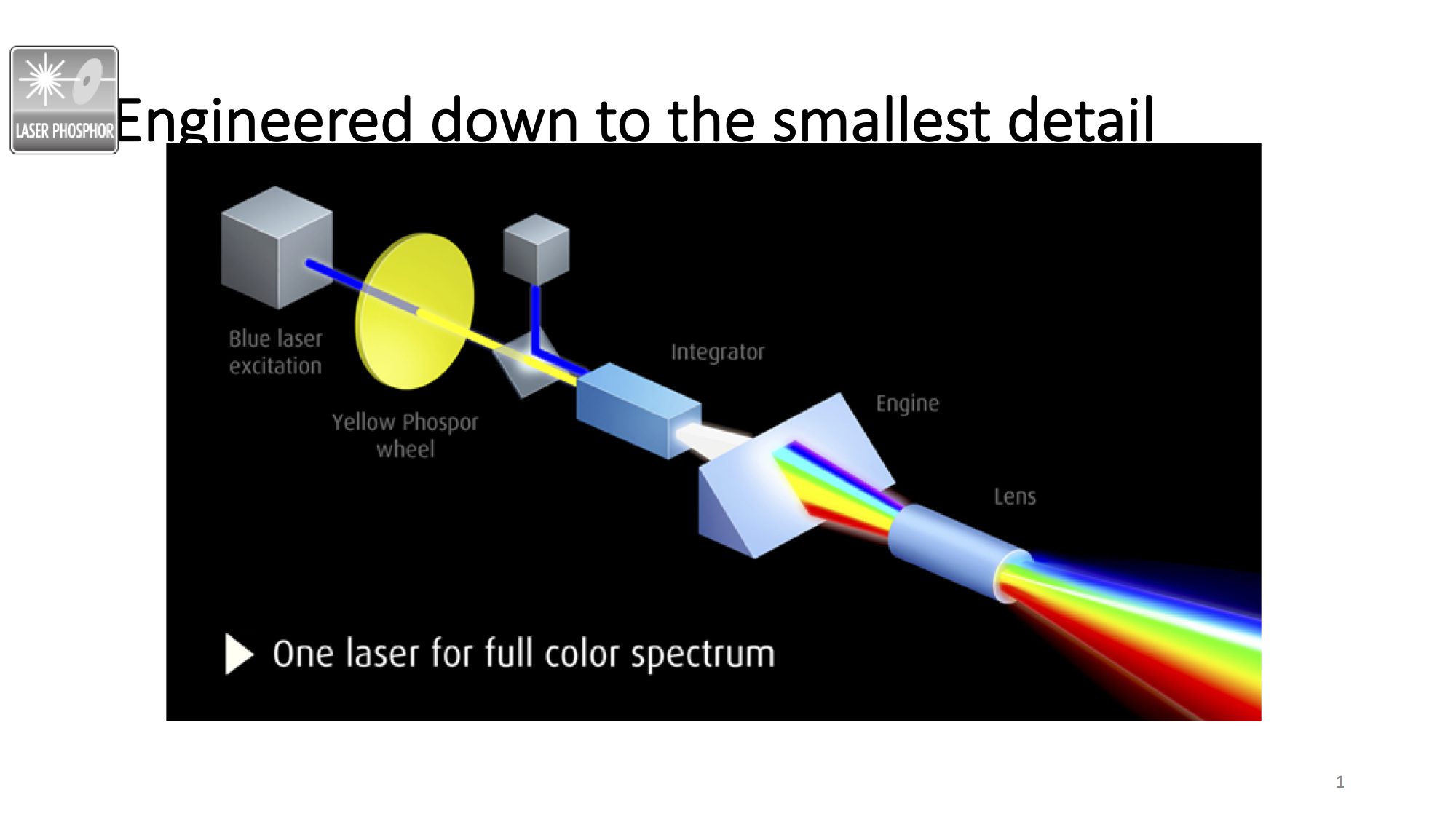 Eco-friendlier
The new laser projectors are more eco-friendly than the conventional projectors, which uses lamps as the light source.
Lamps for conventional projectors need to be changed after 500 hours of use, whereas lasers need maintenance only after 30,000 hours of use.
Laser projectors use up to 45% less electricity, shared Tan.
Laser projectors also emit less heat than conventional projectors. Conventional projectors require a cooling system in the projector room, as the lamp generates a lot of heat within a confined space. However, a laser projector creates less heat by virtue of how it works, requiring less power for cooling and exhaust systems.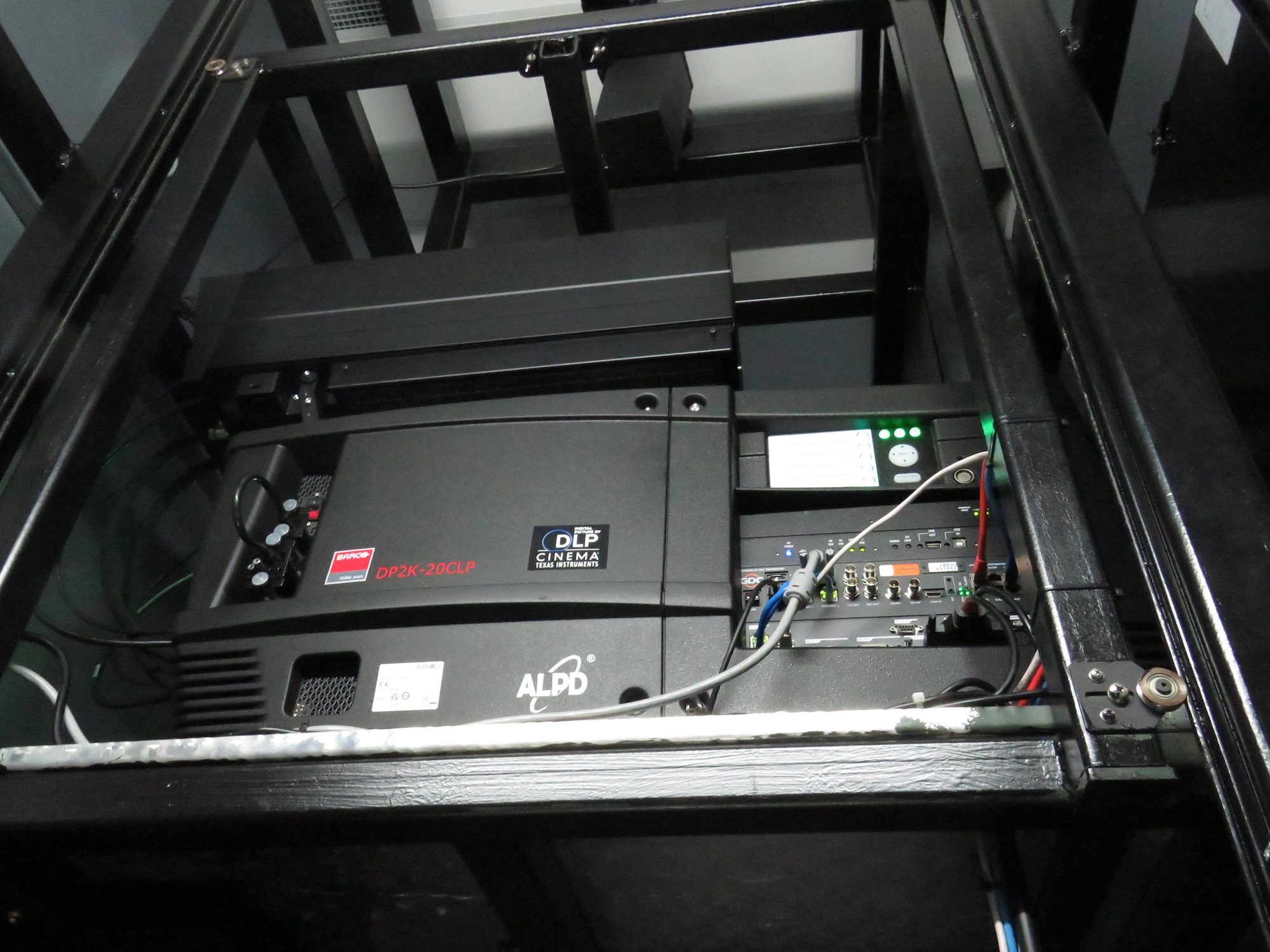 The existing projectors in other cinemas can also be retrofitted with the new laser projection system.
"Moving forward, we'll be looking to replace our conventional projectors or retrofit the current projectors we have," said Fong.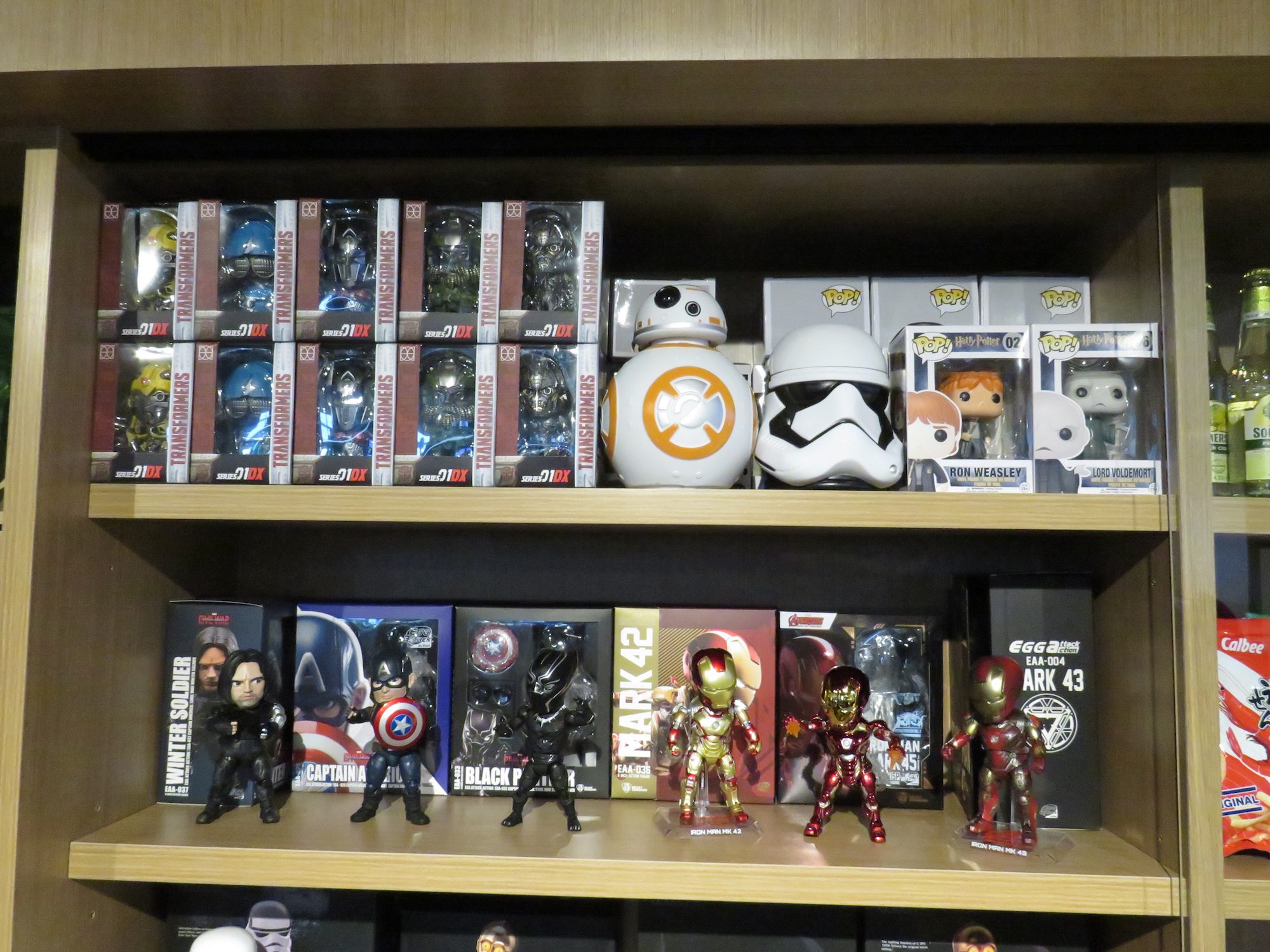 Golden Village Paya Lebar is located at SingPost Centre, 10 Eunos Road 8, #03-107, Singapore 408600.
This article first appeared on and was written for Yahoo Singapore.
---
Follow Marcus Goh (me lah) on Facebook and Instagram for more (presumably) good updates!
I'm a Singapore television scriptwriter who's written for Crimewatch, Police & Thief, Incredible Tales, and Point of Entry. I'm also a Transformers enthusiast and avid pop culture scholar. You can find me on social media as Optimarcus and on my site.
Send me an email if you want to get in touch!