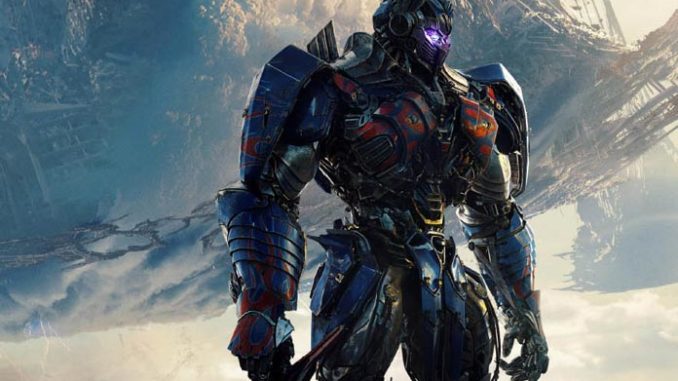 So many movies, so little time. Every month I'll suggest five movies you must watch. Can you catch them all?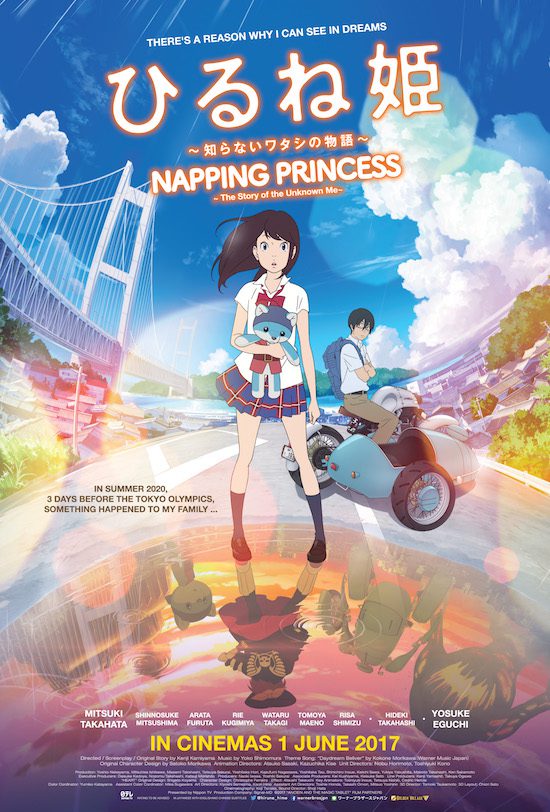 Napping Princess (1 June)
Kokone Morikawa lives with her father in Okayama Prefecture. She's a typical high school senior with no special talents except one: she can fall asleep anytime, anywhere. Recently she's been having a series of strange dreams. Her father Momotaro, a gruff man of few words, doesn't seem to pay much attention to his daughter.The year is 2020, three days before the opening of the Tokyo Olympics. Without warning, Momotaro is arrested and taken to far-off Tokyo for questioning. With help from college student and childhood friend Morio, Kokone is determined to make her way to Tokyo and free her father, as well as unravel the mystery of her dreams. Along the way, she discovers that those dreams are the key to facing her challenges in the real world. Kokone uses her only talent—napping—to embark on a mysterious journey that straddles dreams and reality. And waiting for her at the end of her adventure is a small but precious truth…
"Napping Princess" blends dreams and reality into a film that has so many wonderful parallels. It's almost like watching two movies in one. The steampunk, magical element is fun even though you can see it preaches a cautionary tale about over reliance on technology. The real world story is where the emotions hit hard, as the plot unfolds to reveal that everything is literally connected.
Bad Genius (8 June)
Welcome to an exam-cheating business run by 'Lynn' (Chutimon Chuengcharoensukying), a straight-A student who gets the idea for her business after helping 'Grace' (Eisaya Hosuwan) and 'Pat', (Teeradon Supapunpinyo). Grace is a prominent school activist who can't get the grades she needs and Pat is a filthy-rich boy who believes money can buy anything. Lynn's business skyrockets as scores of students offer her cash in exchange for exam answers. One day, Pat and Grace offered Lynn an opportunity to make millions of Baht. They want Lynn to pre-take the STIC test, an international standardised test for students wanting to enrol in the world's leading universities. The test is scheduled to take place on the same date and same time at locations all over the world. Their plan is for Lynn to fly to a country in a time zone that's ahead of Thailand and then send the answers back to her customers. For that to happen, they need the help of another genius scholar and the only one suitable is 'Bank' (Chanon Santinatornkul), Lynn's scholarship-student rival who detests cheating of any kind. What will Lynn do to convince Bank to overcome his moral dilemma and help them? How BAD will this GENIUS become?
As the trailer shows, "Bad Genius" is a pretty hilarious take on school comedies. It could probably have done with a more elegant title than "Bad Genius", but it appeals to everyone who has ever cheated on an exam before (raise your hands if you have!). It's the premise that draws us to this one, and Thai comedies generally satisfy.
The Mummy (8 June)
Tom Cruise headlines a spectacular, all-new cinematic version of the legend that has fascinated cultures all over the world since the dawn of civilization: The Mummy. Thought safely entombed in a tomb deep beneath the unforgiving desert, an ancient princess (Sofia Boutella) whose destiny was unjustly taken from her is awakened in our current day, bringing with her malevolence grown over millennia and terrors that defy human comprehension. From the sweeping sands of the Middle East through hidden labyrinths under modern-day London, The Mummy brings a surprising intensity and balance of wonder and thrills in an imaginative new take that ushers in a new world of gods and monsters. 
A female Mummy? That's the supernatural creature that Tom Cruise's character has to face in this new reboot of "The Mummy" franchise. If she had kids, she'd be a Mummy mummy, but that's not the point, right? Also, have you ever wondered why it's universally spelt as "Mummy" when we refer to the monster, but not "Mommy", like, ever? (I know it's because a related word is "mummified", but why not "mommified"?)
Transformers: The Last Knight (22 June)
Optimus Prime returns to his home planet, Cybertron, which is now a dead planet, and learns that he was the one responsible for killing it. Back on Earth, in his absence, humans and Transformers are at war. The key to saving the future lies in the past. Now, Cade Yeager and Bumblebee form an unlikely alliance with a British Lord and an Oxford professor to find the answers that can help save the earth.
Of course I'm going to recommend this. Why wouldn't I, as a Transformers fan? We know that Hot Rod and Sqweeks will be making an appearance (let's hope Sqweeks won't be as annoying as Wheelie) here, and a new version of Megatron is back (so Galvatron regressed to Megatron?). But what we really want to see are how the Dinobots integrate into daily life, so to speak. Will Grimlock ever learn to sit and roll?
Zombiology: Enjoy Yourself Tonight (29 June)
Lung and Chi-Yeung are hot-blooded eccentric young men who lead carefree lives. They like to think themselves as heroes, but in real life, they are simply slick-talkers who can`t get their lives the way they want it to be. One day, a mysterious monster appears in the city and turns the people into zombies. The ensuing zombie outbreak is quickly followed by widespread chaos. Chi-Yeung and his dream girl are in the infected area, so Lung risks his life to break into the area and save them. He is determined not to be a coward anymore.
This looks to be a rather self-aware, dark comedy that might very well provide a good break from the zombie tropes we've been saturated with. Especially when you take into account 2016's zombie film apocalypse, you can't help but hope that they'll do something new with the genre. Let's see how "Zombiology: Enjoy Yourself Tonight" plays out!
Special Mention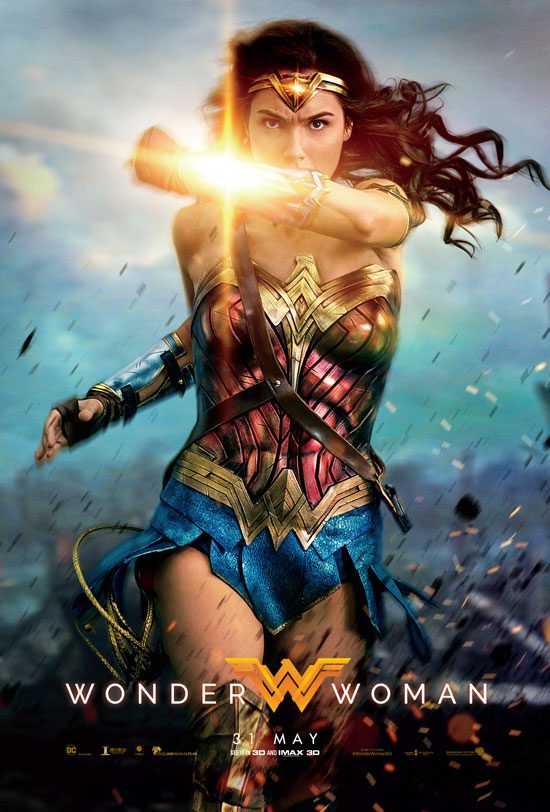 Wonder Woman (31 May)
Before she was Wonder Woman, she was Diana, princess of the Amazons, trained to be an unconquerable warrior. Raised on a sheltered island paradise, when an American pilot crashes on their shores and tells of a massive conflict raging in the outside world, Diana leaves her home, convinced she can stop the threat. Fighting alongside man in a war to end all wars, Diana will discover her full powers… and her true destiny. 
"Wonder Woman" had its release date bumped up from 1 June to 31 May halfway in May, so it wouldn't have made it into any of the monthly movie round-ups. That being said, it's an excellent movie that everyone should catch. It brings back to the amazing enthusiasm and optimism that the 1978 "Superman" movie had, and is probably the best thing that ever happened to the DC Extended Universe. More Wonder Woman, please, and less of broody frowny Batfleck please, DC!
---
Follow Marcus Goh (me lah) on Facebook and Instagram for more (presumably) good updates!
I'm a a Singapore television scriptwriter who's written for Crimewatch, Police & Thief, Incredible Tales, and Point of Entry. I'm also a Transformers enthusiast and avid pop culture scholar. You can find me on social media as Optimarcus and on my site.
Send me an email if you're bored!