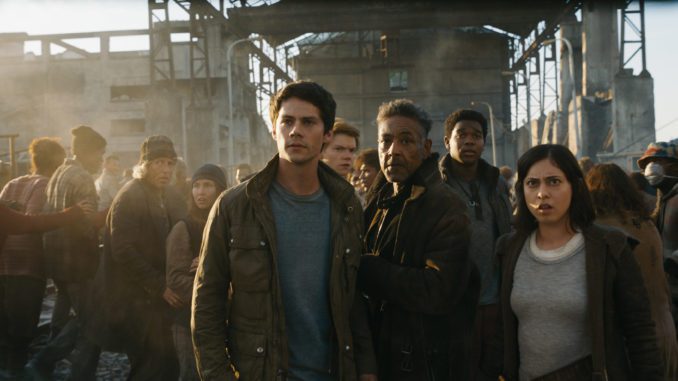 So little time, so many movies, you know the drill. I'm suggesting what you should catch this January, because our time on this Earth is finite and we have better things to do with our time than catch awful shows like "Jumanji: Welcome to the Jungle".
Legend of the Demon Cat (4 Jan)
It is summertime in Chang'an, Royal General Yunqiao Chen's (Qin Hao) wife Chunqin (Zhang Yuqi) is haunted by a demon cat. Chunqin is completely controlled by the demon cat and behaves stranger and stranger. At the same time, Emperor Dezong is dying at the palace. Japanese monk Shamon Kukai (by Shōta Sometani) is invited to drive away the evilness for the emperor. However, the emperor dies suddenly when Kukai arrives. Kukai senses the demon cat on the roof and suspends that the cat is somehow related to the emperor's death. Yunqiao does not stop this until the demon cat goes further and further…
Yes, you read it right – a demon cat that haunts the royal palace. It's an incredibly insane premise, which is why I'm so looking forward to seeing how it will be executed. Hopefully there's real cat involved (and not CGI), but you can already picture the film. A group of solemn civil servants, huddled around discussing supernatural feline issues. A possible cat monster fighting the protagonists in the finale. What's there not to like?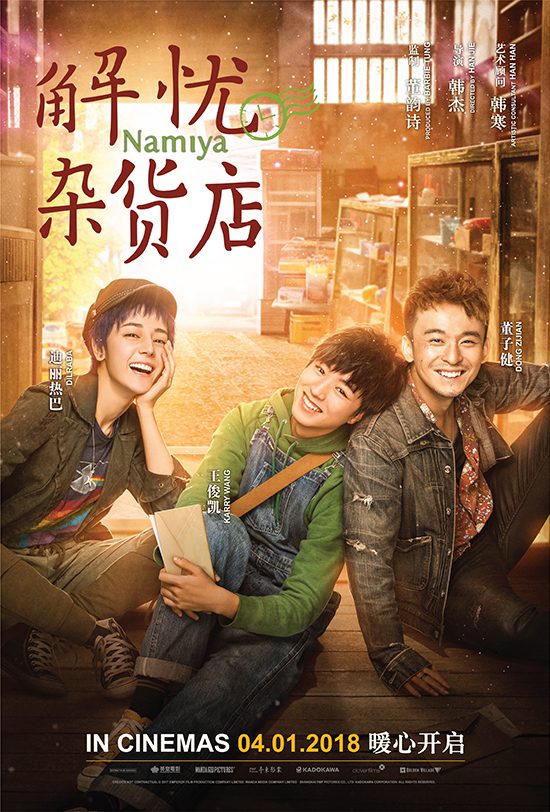 Namiya (4 Jan)
The film is adapted from the best-selling Japanese novel "The Miracles of the Namiya General Store" by Keigo Higashino (writer of White Night, Suspect X). Three orphans on the lam take refuge in a derelict dime store and find time barriers shattered when they receive a letter seeking advice from 1993. 
Note: This is a completely different movie from last year's "The Miracles of Namiya General Store" and it's strange that they came out in such rapid succession. Personally, I think it's the fact that they can put in young artistes to helm the film, which is why we're getting the next adaptation of it. Although you know what the story will be, it's a different spin from the previous film, and the inevitable comparison wars will arise.
Which country did it better?
The Commuter (11 Jan)
In this action packed and high concept thriller, Liam Neeson plays an insurance salesman, Michael, on his daily commute home, which quickly becomes anything but routine. After being contacted by a mysterious stranger, Michael is forced to uncover the identity of a hidden passenger on his train before the last stop. As he works against the clock to solve the puzzle, he realizes a deadly plan is unfolding and is unwittingly caught up in a criminal conspiracy. One that carries life and death stakes, for himself and his fellow passengers.
"The Commuter" sounds so close to "The Transporter" that you can't help but wonder if they're trying to build Liam Neeson style franchise with this. There's no doubt that this will be action-packed, despite the rather boring sounding title. Or maybe it has a boring title on purpose, so that you'll look at it again. Regardless, it looks like some mindless fun that will be incredibly entertaining .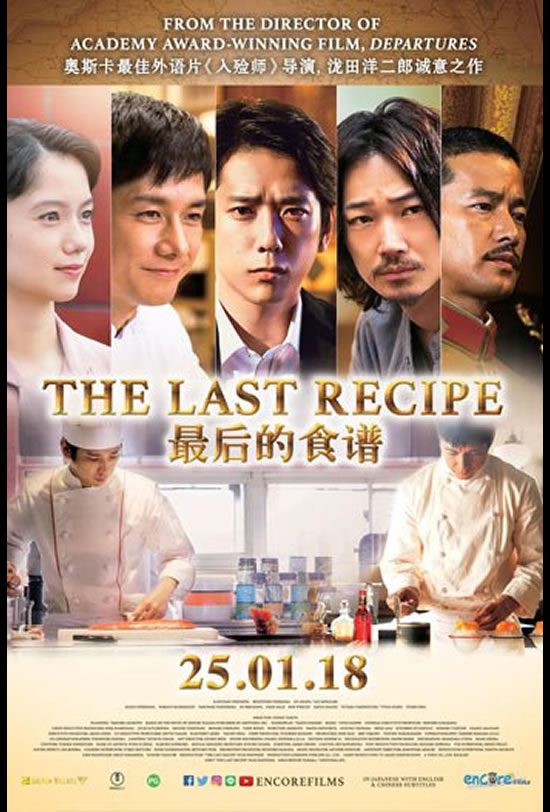 The Last Recipe (25 Jan)
Possessing the "Qilin Tongue", Mitsuru Sasaki (Kazunari Ninomiya) has the unique ability to recreate any flavours he has tasted before from memory. After leaving the orphanage, Mitsuru sets up a fine dining restaurant with childhood friend Ken Yanagisawa (Go Ayano), but his business fails due to his extreme, perfectionist methods. To pay off his debts, he starts accepting offers to cook "last meals" for people at exorbitant prices. One day, he receives an offer and is flown to Beijing to meet Qingming Yang (Yoshi Oida), a renowned figure in the Chinese culinary world. Yang asks him to search for the missing the "Great Japanese Imperial Feast" recipe. Though sceptical, Mitsuru eventually agrees to the job after a lucrative offer, and begins to trace the footsteps of Naotaro Yamagata (Hidetoshi Nishijima), the Japanese Imperial Chef who created the recipe and who had disappeared along with it. As he meets one person after another who knew Naotaro, he arrives at an unexpected truth about both the chef and his recipe. Where is the recipe now? What was the secret that Naotaro had risked his life to hide in the recipe? 
Most food movies do well, and "The Last Recipe" looks like an excellent concept that combines intrigue and tastiness. In any case, it looks like there'll be a good dose of heartwarming stories and some period drama in it. Although technically a feast would have many dishes and so a recipe for a feast sounds like it's going to actually be multiple recipes in one document, I'm not going to quibble about it. Heh.
Maze Runner: The Death Cure (25 Jan)
In the epic finale to the Maze Runner saga, Thomas leads his group of escaped Gladers on their final and most dangerous mission yet. To save their friends, they must break into the legendary Last City, a WCKD-controlled labyrinth that may turn out to be the deadliest maze of all. Anyone who makes it out alive will get answers to the questions the Gladers have been asking since they first arrived in the maze. 
I like the "Maze Runner" series and it's probably the best Young Adult franchise so far. It doesn't have that kind of sappy, pointless romance that other YA series have, and focuses instead on youngsters doing what they do best – being active. Admittedly, they're fighting a corny sounding organisation. But the "Maze Runner" series doesn't condescend to teenagers, which comes across in treatment and execution.
So what will you watch this January?
This is an original article on marcusgohmarcusgoh.com
---
Follow Marcus Goh (yes, referring to myself in third person) on Facebook and Instagram for more (presumably) good updates!
I'm a Singapore television scriptwriter who's written for Lion Mums, Crimewatch, Police & Thief, and Incredible Tales. I'm also a Transformers enthusiast and avid pop culture scholar. You can find me on social media as Optimarcus and on my site.
Send me an email if you want to get in touch!
---
---