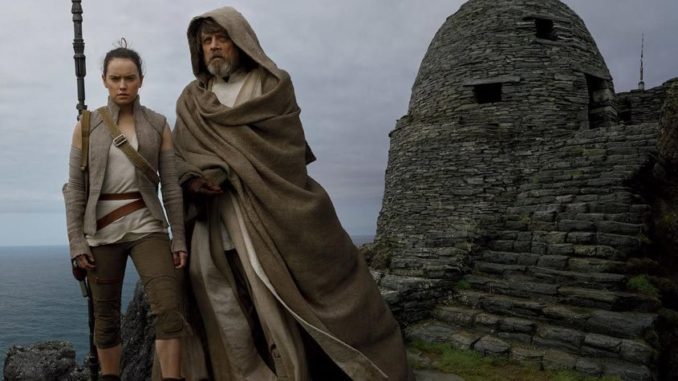 So little time, so many movies, you know the drill. I'm suggesting what you should catch this December, because our time on this Earth is finite and we have better things to do with our time.
I mean really, would you want to waste over two hours of your life watching "Ah Boys To Men 4"? Honestly? So here's what you should spend your time on. I'm not paid or sponsored by anyone to do this, FYI, it's just my duty to recommend what's good this December (so you don't waste time and money on rubbish movies).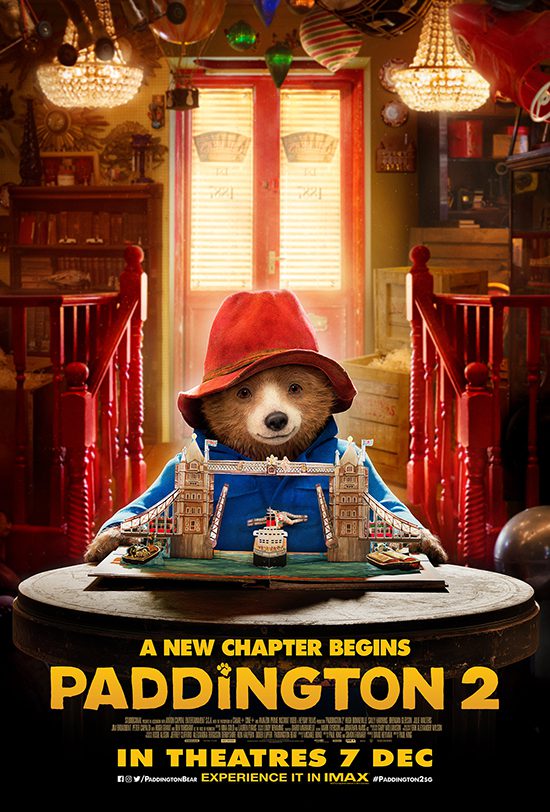 Paddington 2 (7 Dec)
Happily settled with the Brown family in Windsor Gardens, Paddington has become a popular member of the community, spreading joy and marmalade wherever he goes. While searching for the perfect present for his beloved Aunt Lucy's 100th birthday, Paddington spots a unique pop-up book in Mr Gruber's antique shop, and embarks upon a series of odd jobs to buy it. But when the book is stolen, it's up to Paddington and the Browns to unmask the thief…
The first Paddington movie was absolutely adorable when it came out in 2014, so I have high hopes for its sequel. Although Paddington's fur looked disgusting whenever he got into trouble, we've had three years of CGI advancements, so hopefully they've resolved that issue. Plus, Ben Whishaw's voicing of Paddington is endearing (even if he is a tad resigned to his fate at times), so he brings life to the fictional bear in a way that pure computer graphics can't. Admittedly, the plot sounds a bit hackneyed, but you aren't going to be watching "Paddington 2" for the plot, right?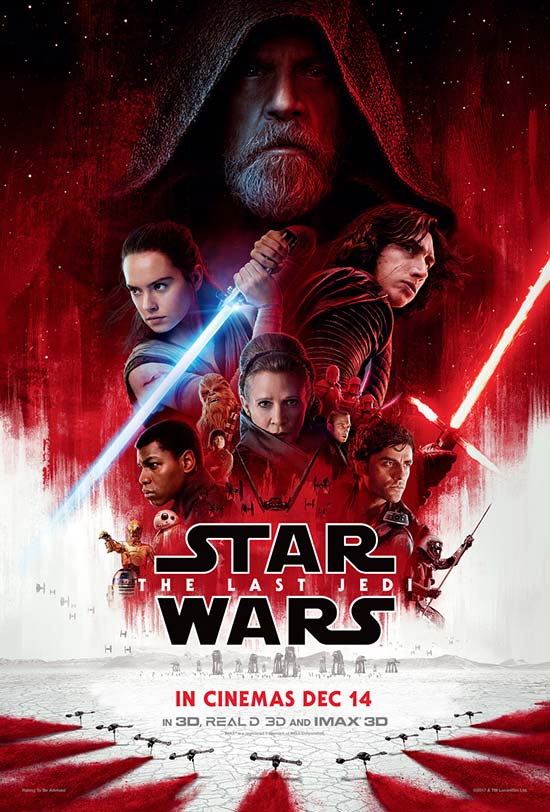 Star Wars: The Last Jedi (14 Dec)
The movie is the 8th instalment of the "Star Wars" franchise that serves as the follow-up to 2015`s "Star Wars: The Force Awakens". With her newfound abilities, Rey takes her first step into the Jedi world by developing her skills with the guidance of Luke Skywalker. In the meantime, the Resistance is preparing for a battle with the First Order. Together with Luke, Leia, Finn, and Poe, Rey goes on an adventure to unlock the mysteries of the Force and secrets of the past.
The plot synopses for any listing of "Star Wars: The Last Jedi" are completely useless, giving absolutely no clues as to what will happen. The only indications of what will happen in the movie itself are in the trailers, which have been analysed to death. Still, "Star Wars: The Force Awakens" was pretty incredible, so here's to hoping that all those plot setups pay off. Rey is one of the best characters to have been created (outside of the games) in the post-prequel Star Wars era… but then Kylo Ren is just whiny. Let's hope he gets better characterisation in this instalment.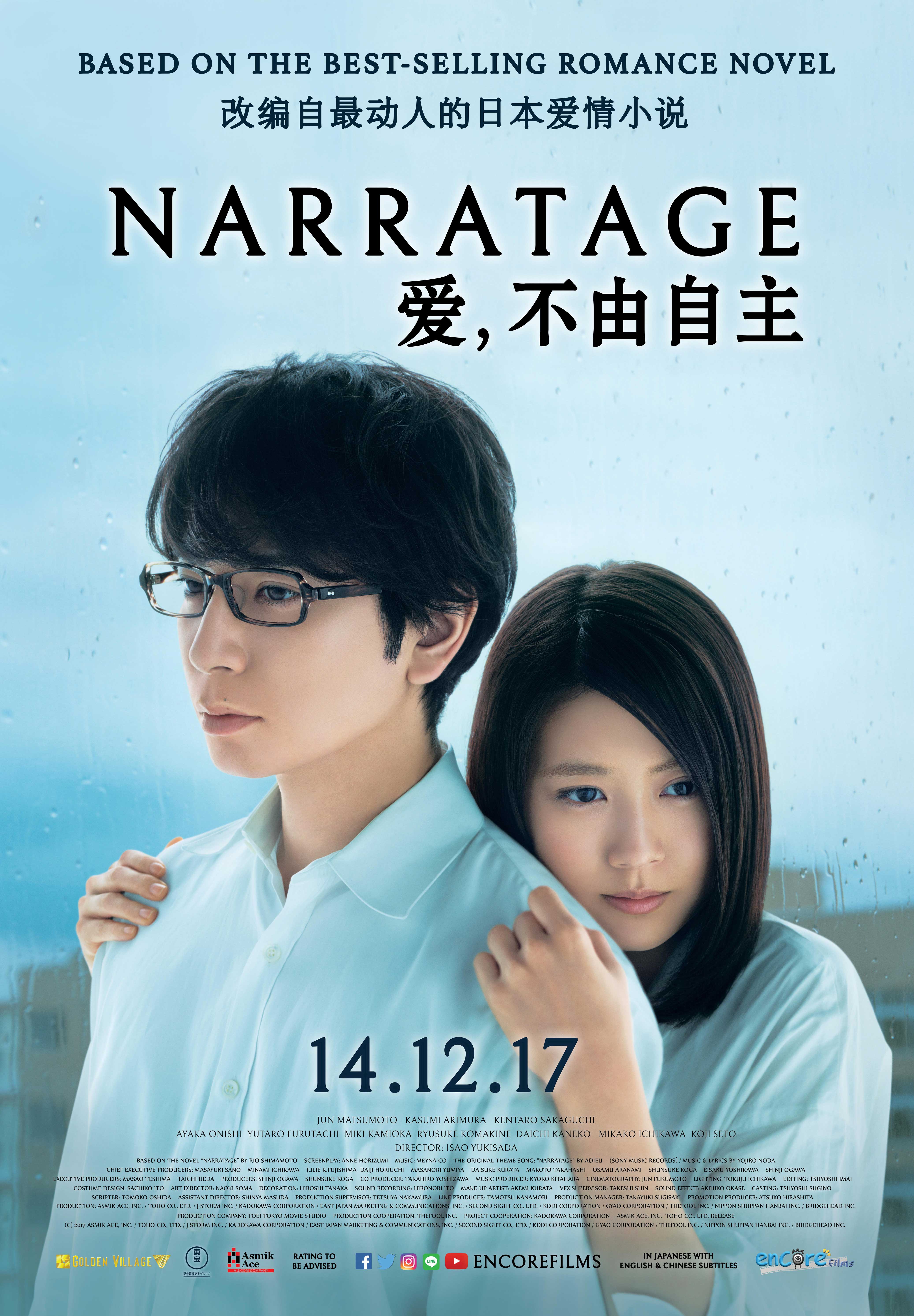 Narratage (14 Dec)
Narratage is adapted from a Japanese romance masterpiece by Noma Prize-winning novelist Rio Shimamoto. The film explores the forbidden love between a high school teacher and his student.
In the spring of her second year at university, Izumi (Kasumi Arimura) receives a phone call from the object of her unrequited love—her former high school teacher, Hayama (Jun Matsumoto). He requests for her help in one of her junior's graduation performance for the drama club. During Izumi's high school days, Hayama brought her out of her shell, and she eventually fell for him. Thrilled by the unexpected opportunity of seeing him again, Izumi is stirred with memories of Hayama, especially that of her own graduation day, and a secret that he had confessed to her then.
Ooooh "forbidden love". I like forbidden love. I mean, everyone does. You rooted for Yang Guo and Xiao Long Nu right? In any case, they're both consenting adults at this point. Plus, they look quite similar in age (which means that Hayama probably just graduated when he started Izumi). Japanese romances are fun to watch, and they're also a form of secret escapism for our repressed society.
But just to be clear, I am not advocating student-teacher relationships. Please don't go get yourself in trouble.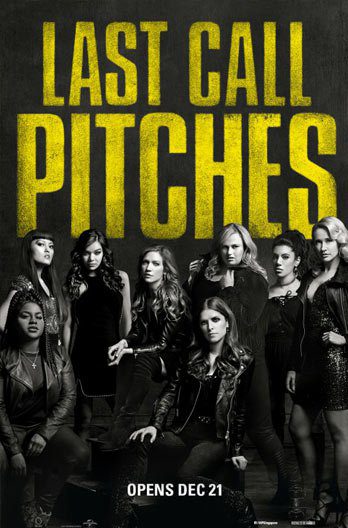 Pitch Perfect 3 (21 Dec)
After the highs of winning the World Championships, the Bellas find themselves split apart and discovering there aren't job prospects for making music with your mouth. But when they get the chance to reunite for an overseas USO tour, this group of awesome nerds will come together to make some music, and some questionable decisions, one last time.
I thought "Pitch Perfect 2" resolved all the storylines of the major characters, but hey, you can always stretch a franchise further. Musicals are always popular, and I have to admit that Rebel Wilson is hilarious (with a silly name like "Rebel", how can you not be a comedian?). I'm not looking forward to Anna Kendrick's return, but then again, it is an ensemble cast. And that pitch/bitch pun in the poster won me over.
I'm tone deaf, by the way, so that should show you how much I'm looking forward to this.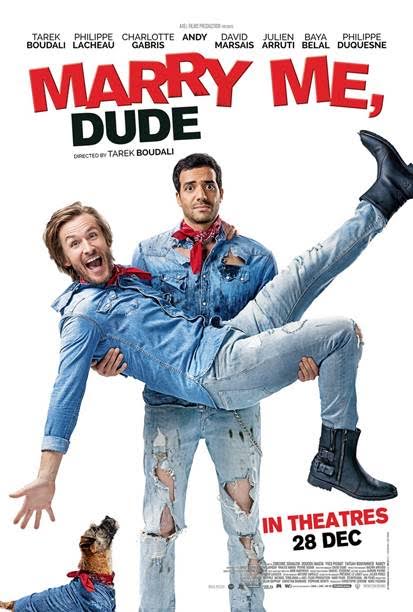 Marry Me, Dude (28 Dec)
Yassine, a young Moroccan man, comes to Paris to study architecture on a student visa. But due to an unfortunate incident, he fails his exams, loses his visa, and finds himself an illegal immigrant in France. To remedy the situation, he marries his best friend. Just when he thinks everything is taken care of, a tenacious immigration investigator decides to follow them to make sure it wasn't a sham marriage…
Everyone's going to be overseas between Christmas and the New Year, so good films rarely come out during this week. "Marry Me' Dude" looks like one of those gems that slipped through the cracks, being a foreign film and all. It does have a pretty interesting premise though. Just to be clear – Yassine and Fred are straight, which is where the comedy comes from. In fact, Yassine has a legit female love interest in the movie (just so there's no ambiguity about his inclinations). But it's still slapped with an M18 rating anyway, sigh.
---
Follow Marcus Goh (yes, referring to myself in third person) on Facebook and Instagram for more (presumably) good updates!
I'm a Singapore television scriptwriter who's written for Lion Mums, Crimewatch, Police & Thief, and Incredible Tales. I'm also a Transformers enthusiast and avid pop culture scholar. You can find me on social media as Optimarcus and on my site.
Send me an email if you want to get in touch!
---
---