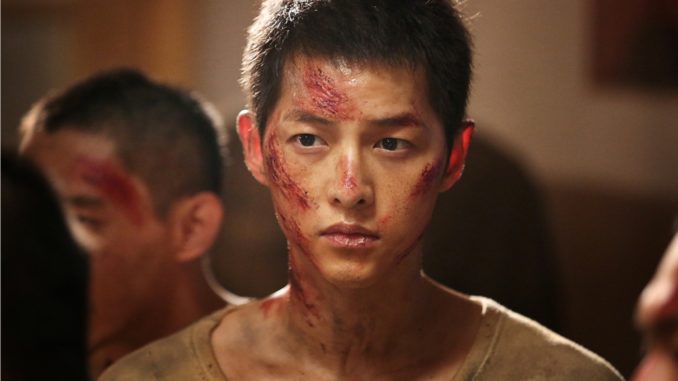 So many movies, so little time. Every month I'll suggest five movies you must watch. Can you catch them all?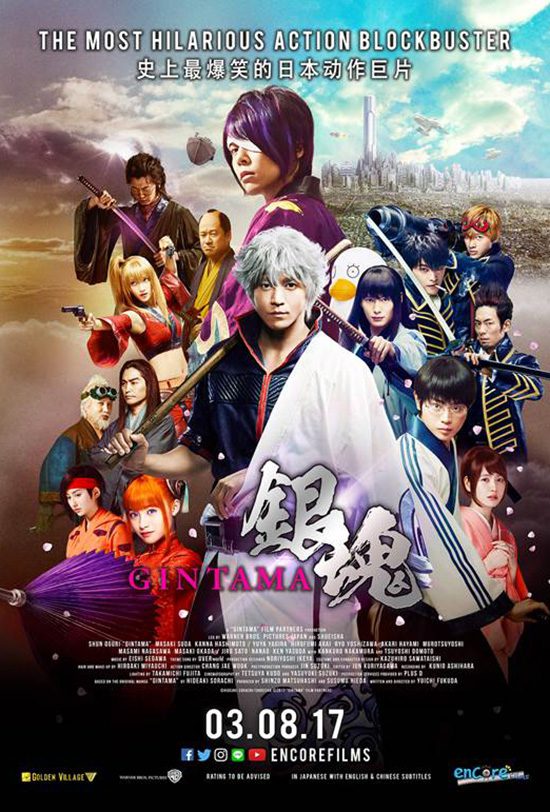 Gintama (3 Aug)
From beetle hunting to the search for the world's deadliest sword… Who said life as a yorozuya is easy?
After the aliens invaded and conquered Edo Japan, a prohibition on swords is established and the samurai are treated with disdain. Gintoki Sakata (Shun Oguri), a former samurai once feared as the "White Demon" in battle, now operates an odd jobs house with his friends Shinpachi Shimura (Masaki Suda) and Kagura (Kanna Hashimoto).
One day, Gintoki receives a job request from a swordsmith to find a cursed sword known as the Benizakura. During his search, Gintoki traces the cursed sword to a notorious killer, Nizo "The Butcher" Okada (Hirofumi Arai). He discovers that Nizo is affiliated to his old comrade, Shinsuke Takasugi (Tsuyoshi Domoto), who has been plotting a coup d'état in the shadows. Will Gintoki and his band of unlikely heroes be able to stop Takasugi and restore peace to their home?
Admittedly, the synopsis is a tad long. But if you've ever watched any anime series (not just "Gintama"), then you should catch this. I've not seen any anime adaptation that feels as much like anime as "Gintama" does. From the special effects (live action has officially caught up to anime standards) to the pacing to the costume design (making it larger than life without being cheesy), "Gintama" is a shining example of what live action anime adaptations should be like.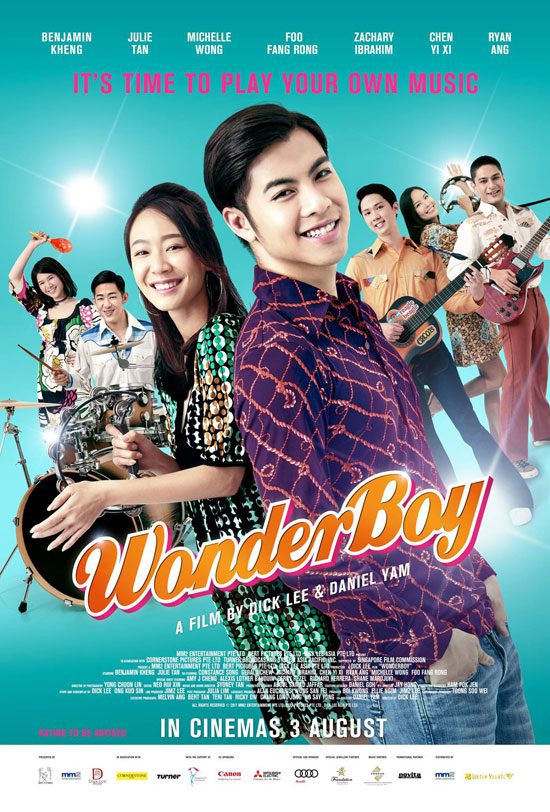 Wonder Boy (3 Aug)
Set in 1970s Singapore, where Rock music was banned and long-haired men were considered gangsters, Wonder Boy follows the story of Richard (Benjamin Kheng), a teenaged aspiring musician and the school's social outcast, as he forms a band – The Wonder Boys – and embarks on his coming-of-age journey through youthful ambition, friendships, first love, and the uncertainty of impending adulthood.
I didn't realise how zai and how many accolades Dick Lee has won until I Wiki-ed him. I'm looking forward to see how the biopic plays out! Also, anything that shows Singapore in a more innocent era is always welcome. I'm on the fence about Benjamin Kheng playing the title role though, in terms of looks, but a portrayal of any character is also a lot more than just aesthetics.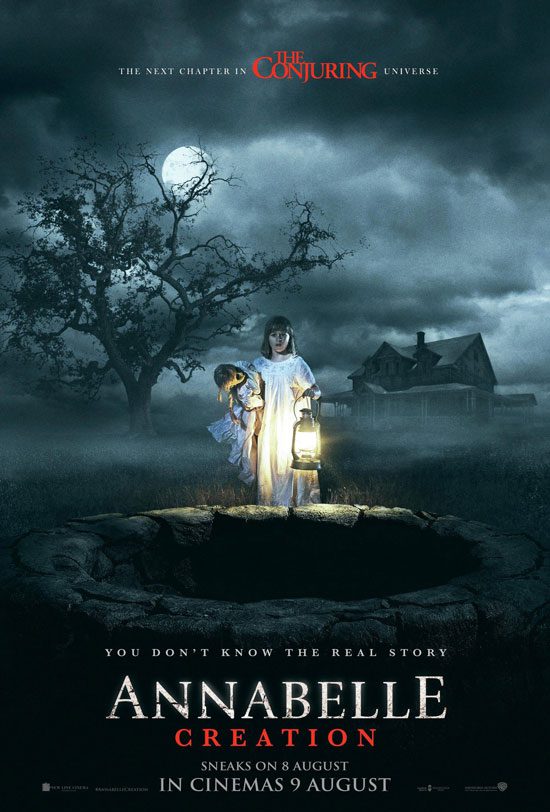 Annabelle: Creation (9 Aug) 
In "Annabelle: Creation," several years after the tragic death of their little girl, a doll maker and his wife welcome a nun and several girls from a shuttered orphanage into their home.  They soon become the target of the doll maker's possessed creation, Annabelle.
I am a little psycho in the sense that I really like horror films, despite the fact that I am terrified of them and a bit afraid of the dark. I like getting scared, yes, and I couldn't sleep after "Blair Witch". "Annabelle: Creation" is more terror, more horror, and this time, you know that the doll will survive to haunt others in "Annabelle".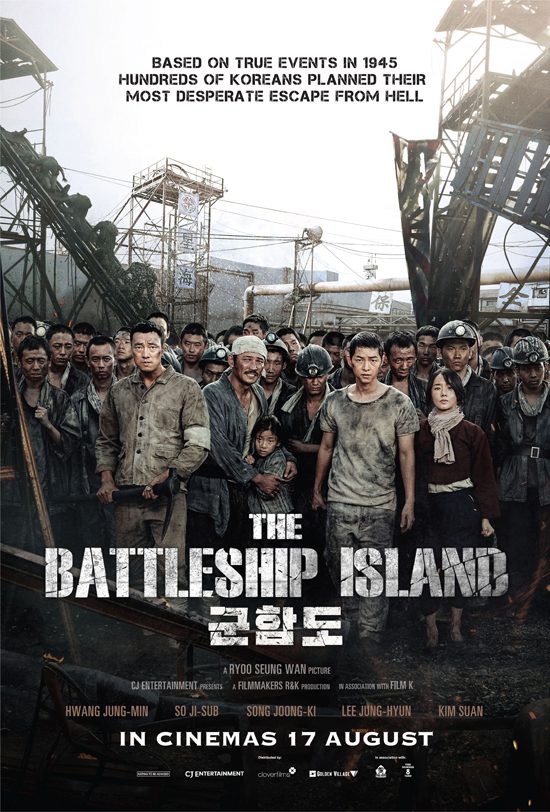 The Battleship Island (17 Aug)
A Japanese occupation-era film about 400 Joseon workers who risk their lives to attempt a prison break from a forced labour camp on Hashima Island.
I'm generally not a fan of Korean films, since I don't find their pop culture or media as appealing as the rest of the world does. Also, what I've seen of Korean productions totally failed to impress in terms of storytelling. However, I feel that Korean films are leaps and bounds ahead of their television production, especially in terms of story.
"The Battleship Island" could possibly be the best film of the year. It has everything – dramatic elements, character development, characters that are not repulsive to look at, a romantic subplot, action, danger – and it does all of it well. I'm incredibly impressed with "The Battleship Island", loath as I am to admit it, and if there's one film you should watch in August, it's this one.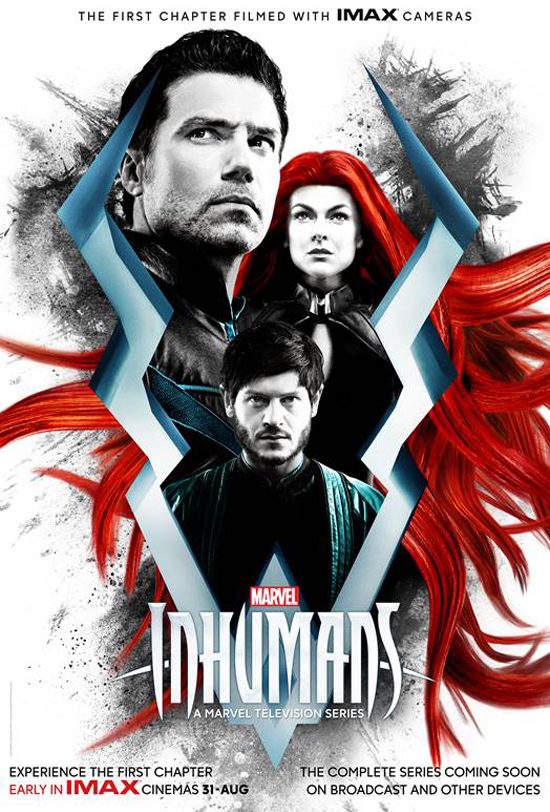 Marvel's Inhumans (31 Aug)
After the Royal Family of Inhumans is splintered by a military coup, they barely escape to Hawaii where their surprising interactions with the lush world and humanity around them may prove to not only save them, but Earth itself.
This "movie" is a little complicated in the sense that it's the first two episodes of the "Inhumans" television series, whilst the rest of it (there are eight episodes altogether, inclusive the two that make up this "movie") will screen as a normal TV series. I'm curious to see how it all plays out, and I'm also rather excited to see if anyone else appears in the "film".
---
Follow Marcus Goh (me lah) on Facebook and Instagram for more (presumably) good updates!
I'm a Singapore television scriptwriter who's written for Crimewatch, Police & Thief, Incredible Tales, and Point of Entry. I'm also a Transformers enthusiast and avid pop culture scholar. You can find me on social media as Optimarcus and on my site.
Send me an email if you want to get in touch!