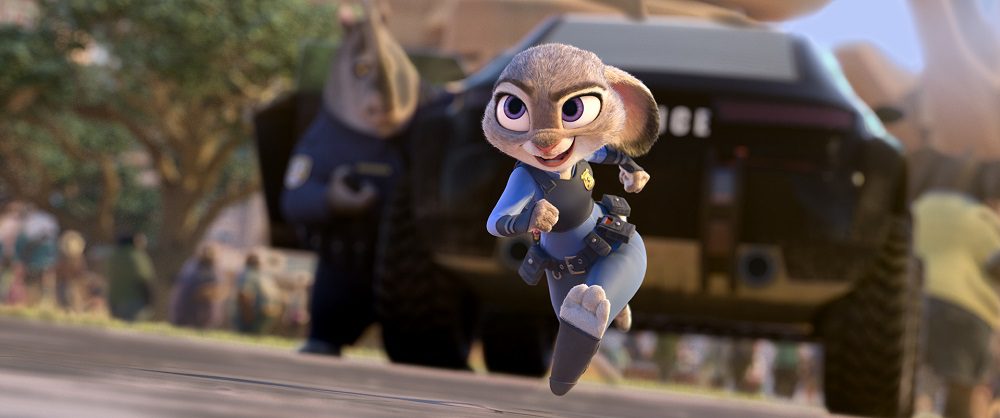 Should you watch this at weekend movie ticket prices? Yes.
Should you buy the DVD? Nope.
Score: 4.0/5
Secret ending? No, but the credits are fun to watch.
Running time: 108 minutes (~2 hours)
"Zootopia" is a 3D animated comedy about a Judy Hopps, a rabbit police officer who teams up with Nick Widle, a fox con artist. Together they uncover a sinister plot that could threaten all of Zootopia. It features the voice talents of Ginnifer Goodwin (Judy Hopps), Jason Bateman (Nick Wilde), Shakira (Gazelle), Idris Elba (Chief Bogo), J. K. Simmons (Leodore Lionheart), Nate Torrence (Benjamin Clawhauser), and Jenny Slate (Dawn Bellwether). It is rated PG.
Disney really went all out with the animal jokes in "Zootopia!" But under all that excellent, furry animation that we've come to expect, there's a strong story about prejudice and identity. It feels like we've only just scratched the surface of the city of "Zootopia," which leaves us hankering for more adventures between this bickering rabbit and fox duo.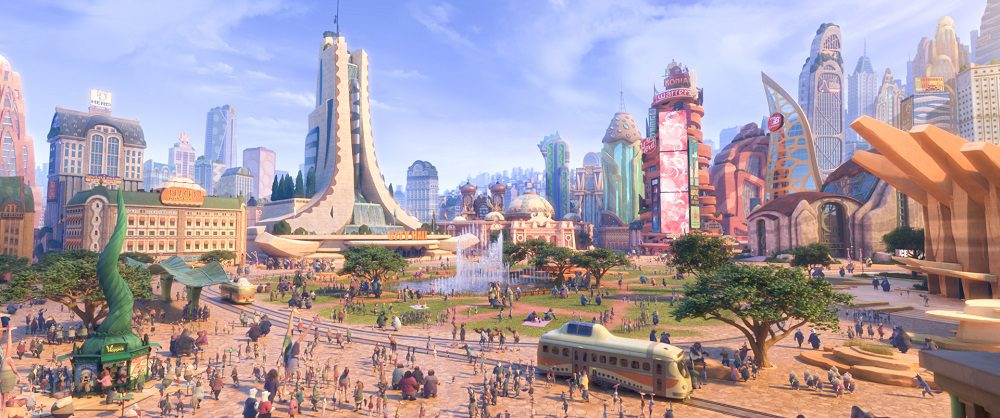 Highlights
Dynamic camera direction
Not only is "Zootopia" stuffed with so much careful detail in its animation, the camera direction is what really brings it to life. The tracking shots and choice of shot sizes showcases just how expansive the city of "Zootopia" is. It's a true metropolis that's also a literal concrete jungle. The action sequences not only show off the capabilities of our heroes, but also the creative backdrops that the film takes place in.
Animal jokes
"Zootopia" is packed with animal jokes, from puns to wordplay. Even as an adult, you'll catch all the sly references to current affairs and pop culture. The humour just keeps coming as the film plays on your expectations of animals, subverting them and playing them straight when you least expect it. There are jokes for all viewers here.
Clever dialogue
The rapid exchanges between the characters gives us interesting exposition while keeping conversations funny. The dialogue carries so many layers of meaning that allows it to cater to viewers of all ages. The best part that is that it usually lets you figure out plot developments for yourself, rather than spelling it all out for you.
Powerful themes
Most of all, "Zootopia" delivers impactful messages along with a heaping dose of humour. It's a story about prejudice and discrimination, and how it can affect any group in society, regardless of their standing. It delivers a memorable parable of racism, and how victimisation can occur to both sides. The secondary theme of the story, finding one's identity, is also a hopeful message that appeals to younger children and encourages them to be who they want to be.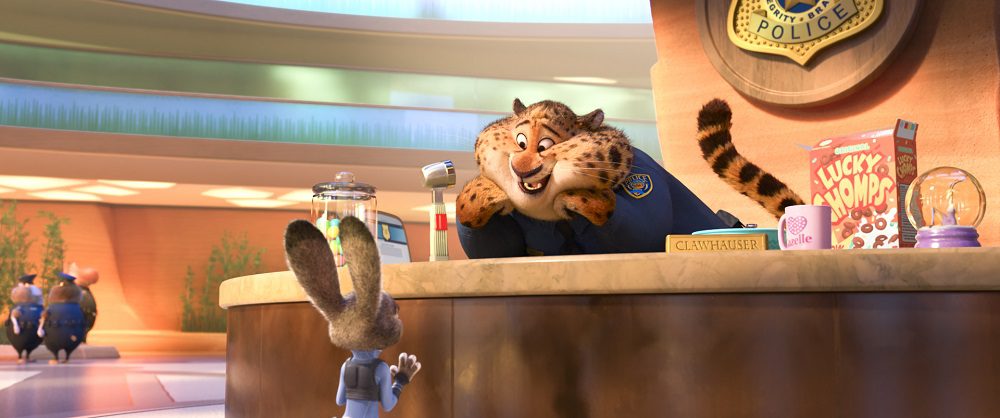 Letdowns
Judy Hopps is too perfect
The problem with Judy is that she has no flaws. She's always right, even when she isn't, and her moral compass is so straight that you never see her in any sort of dilemma. She's likeable, but it's also unbelievable how she could have gotten this far in life without acquiring some street smarts.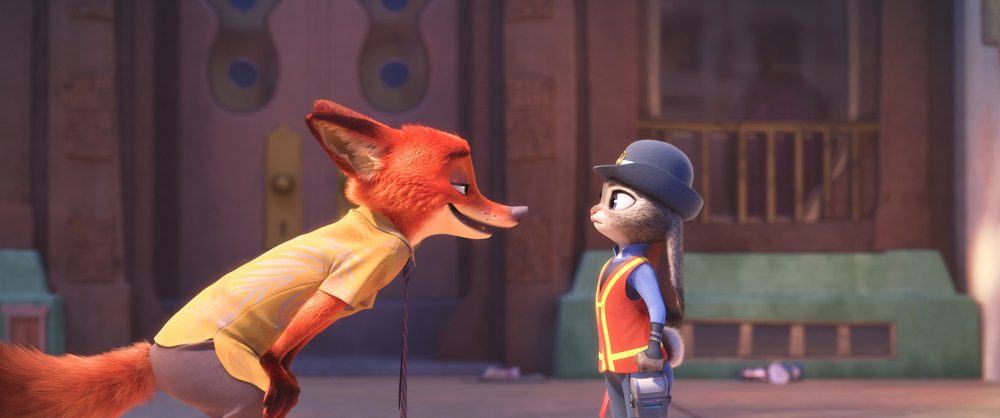 "Zootopia" is an amazing film that manages to show how racism affects everyone, in a form that's relatable no matter how young you are.
"Zootopia" opens in cinemas 25 February, 2016 (Thursday).