Should you watch this at weekday movie ticket prices? Yes.
Should you watch this at weekend movie ticket prices? No.
Score: 3.0/5
Secret ending? No.
Running time: 81 minutes (~1.25 hours)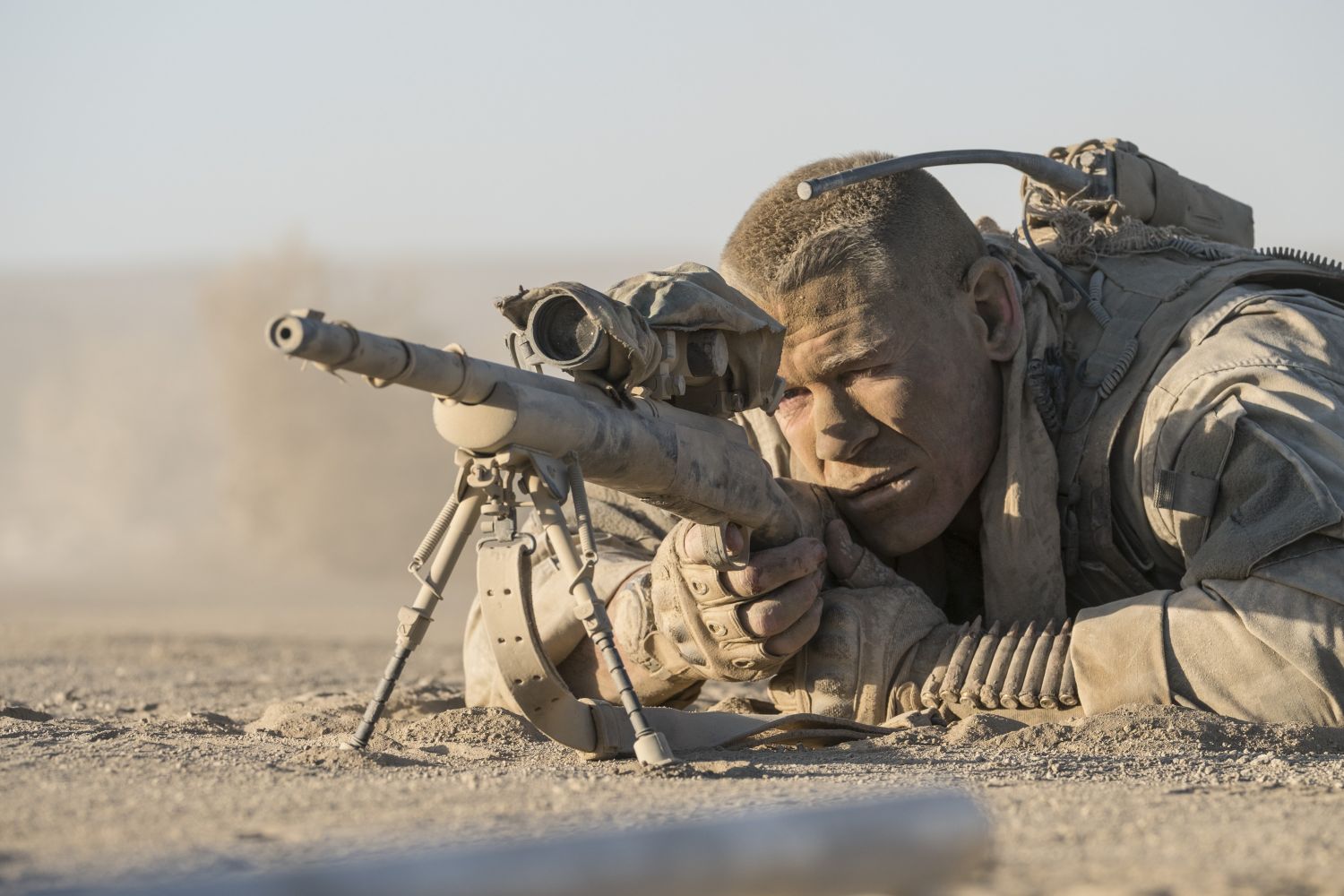 "The Wall" is an American war thriller in English.
The film is about an American soldier who is pinned down by an Iraqi sniper in a war zone. With only a wall to protect him, the soldier must figure out a way out of his precarious situation.
"The Wall" is directed by Doug Liman and written by Dwain Worrell. It stars Aaron Taylor-Johnson (Sergeant Allen Isaac), John Cena (Staff Sergeant Shane Matthews), Laith Nakli (Juba). It is rated M18.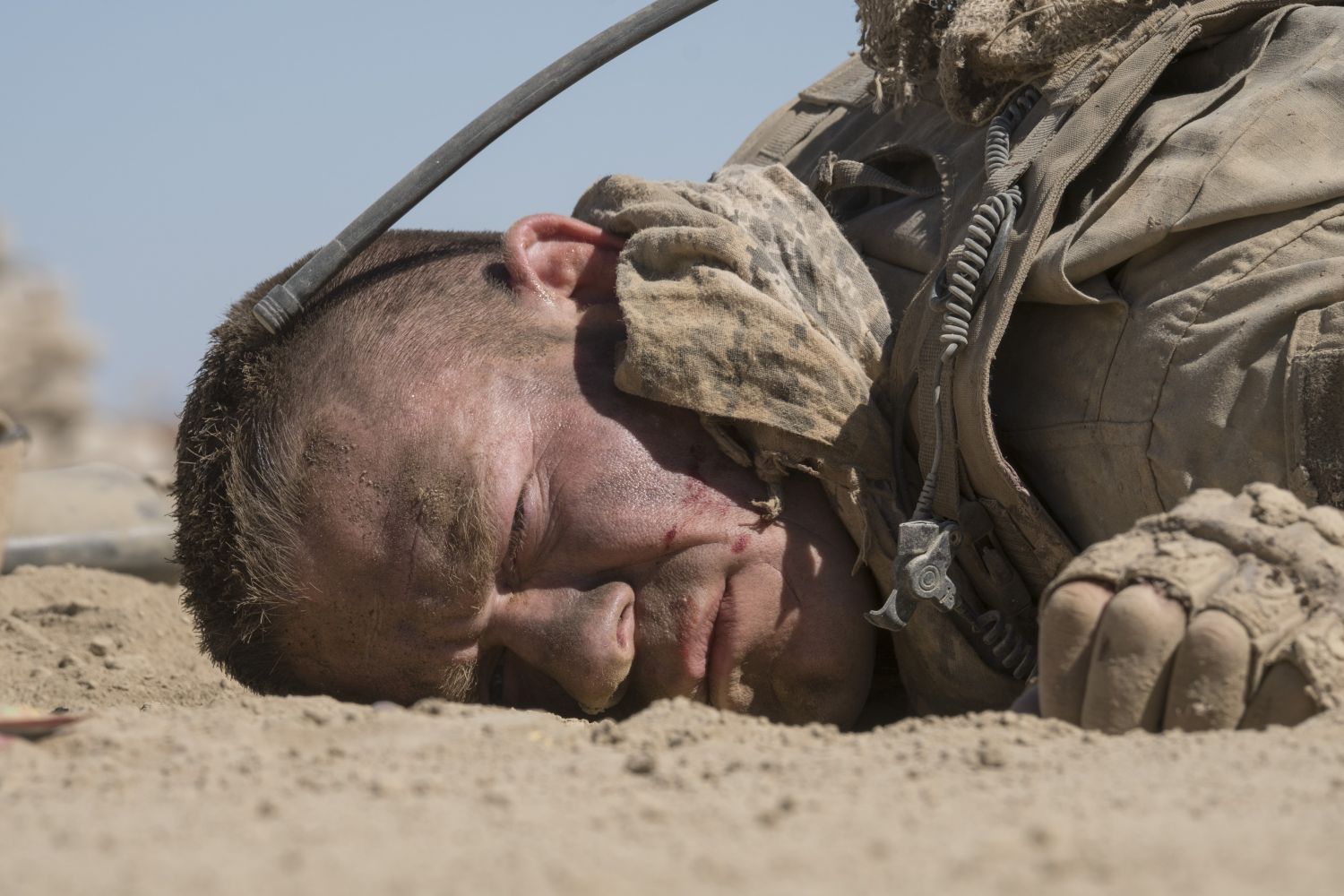 "The Wall" looks and sounds like a superbly conceived thriller where a soldier must rely on his wits if he is to survive. The problem is that the central character, Isaac (Aaron Taylor-Johnson), generally ruins most of the setups as a whiny, self-centred brat that has no business in the middle of a war, let alone providing support for other soldiers. His performance as a conceited little complainer is superb, there's no question about it. However, it's taking this character in this direction that smears a layer of irritation across what would have been a wonderful thriller in the vein of "Buried".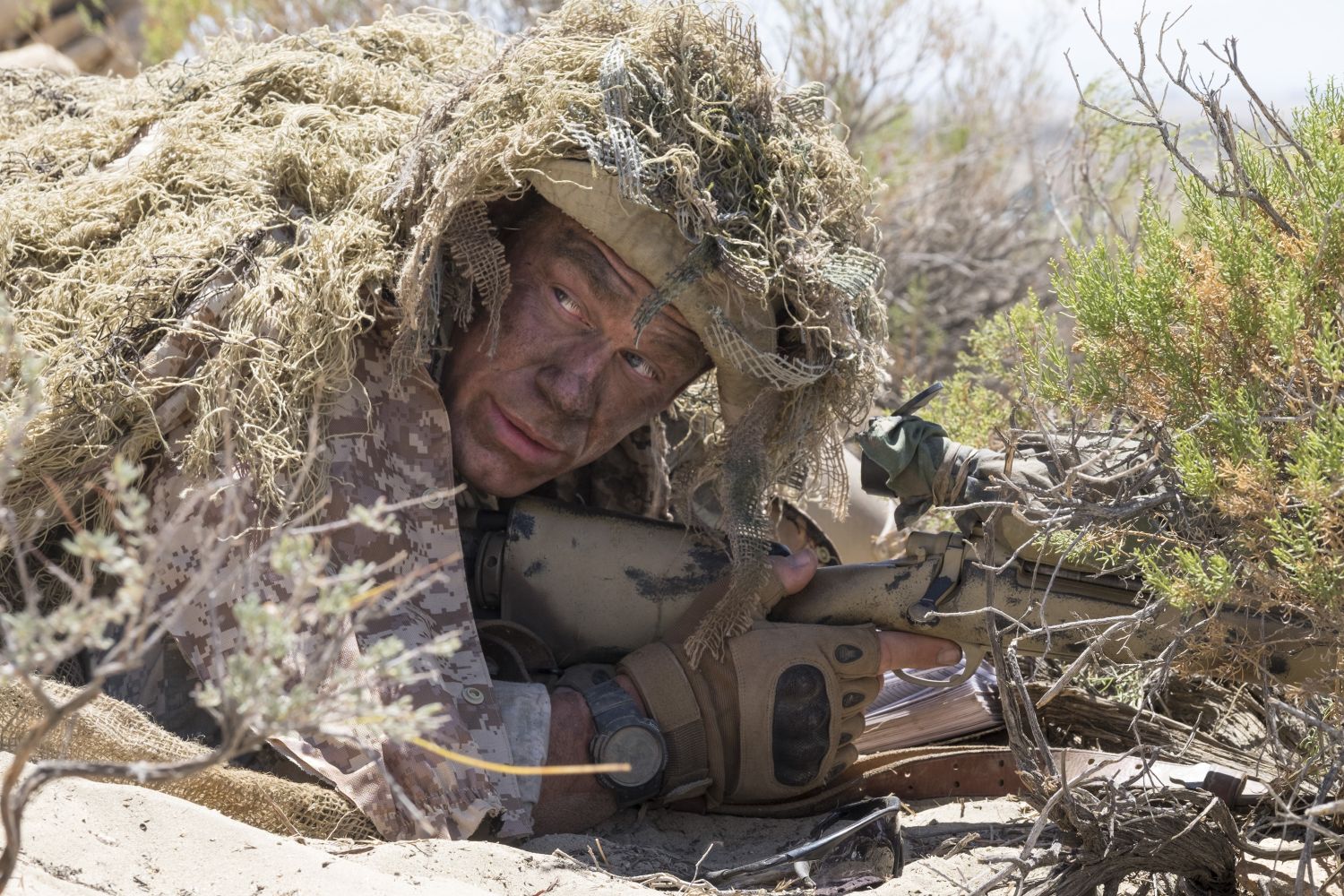 Highlights
Fear and tension
"The Wall" does an excellent job of conveying the tension felt by soldiers venturing across territory that makes them prime targets for a sniper hiding in the distance. The opening sequence captures that lingering, growing fear by subtly presenting elements that are out of place. Even after the sniper is revealed, his threat is hardly diminished, and becomes the driving force for almost everything Isaac does.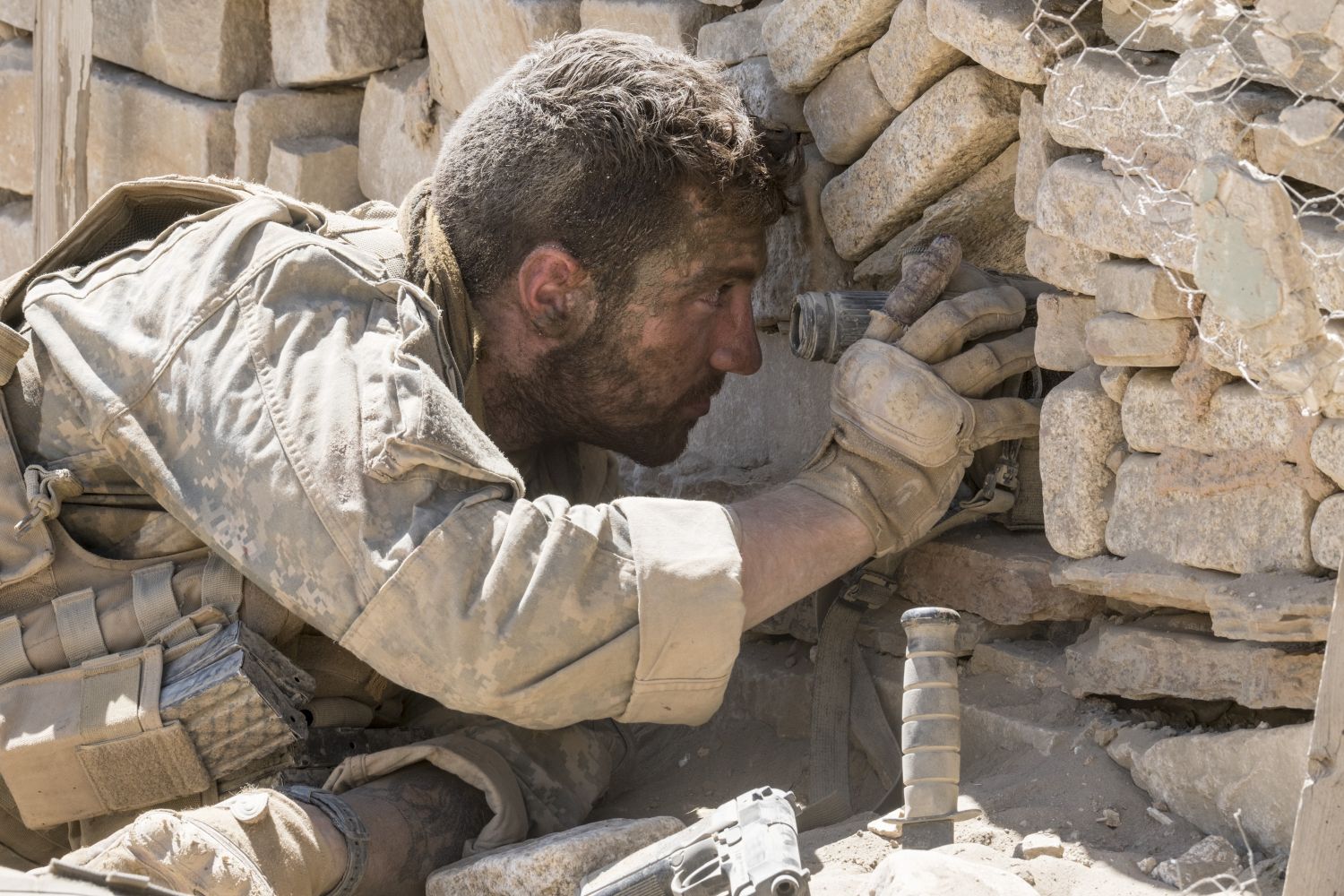 Captures the entire experience
The set design and make-up evokes the unbearable heat and discomfort of being in a desert, and compounds the already precarious situation that Isaac finds himself in. You can almost feel the horrible sensation of being in a desert (thanks, in part, to our real weather) even if you're in a frosty cinema. It's no wonder that we keep rooting for the protagonist to tough out his circumstances, and not give in to what the sniper wants of him.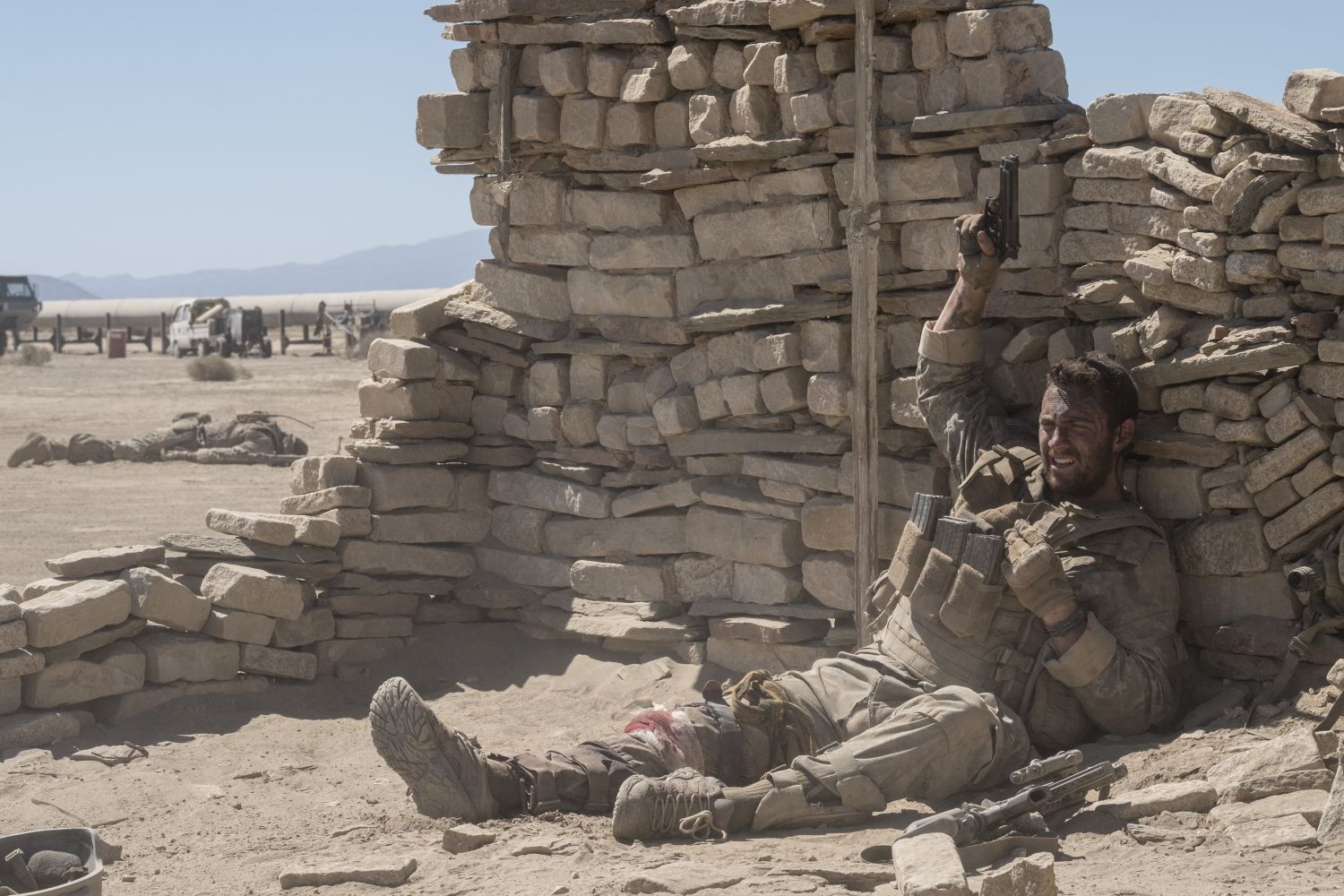 Mind games
Midway through the film, our hero finds himself the victim of some mind games by the sniper, who's looking to take advantage of his tormented state and background to mess with his head. It's a particularly insidious move on the part of the villain, and makes us empathise all the more with Isaac when we see what he has to go through.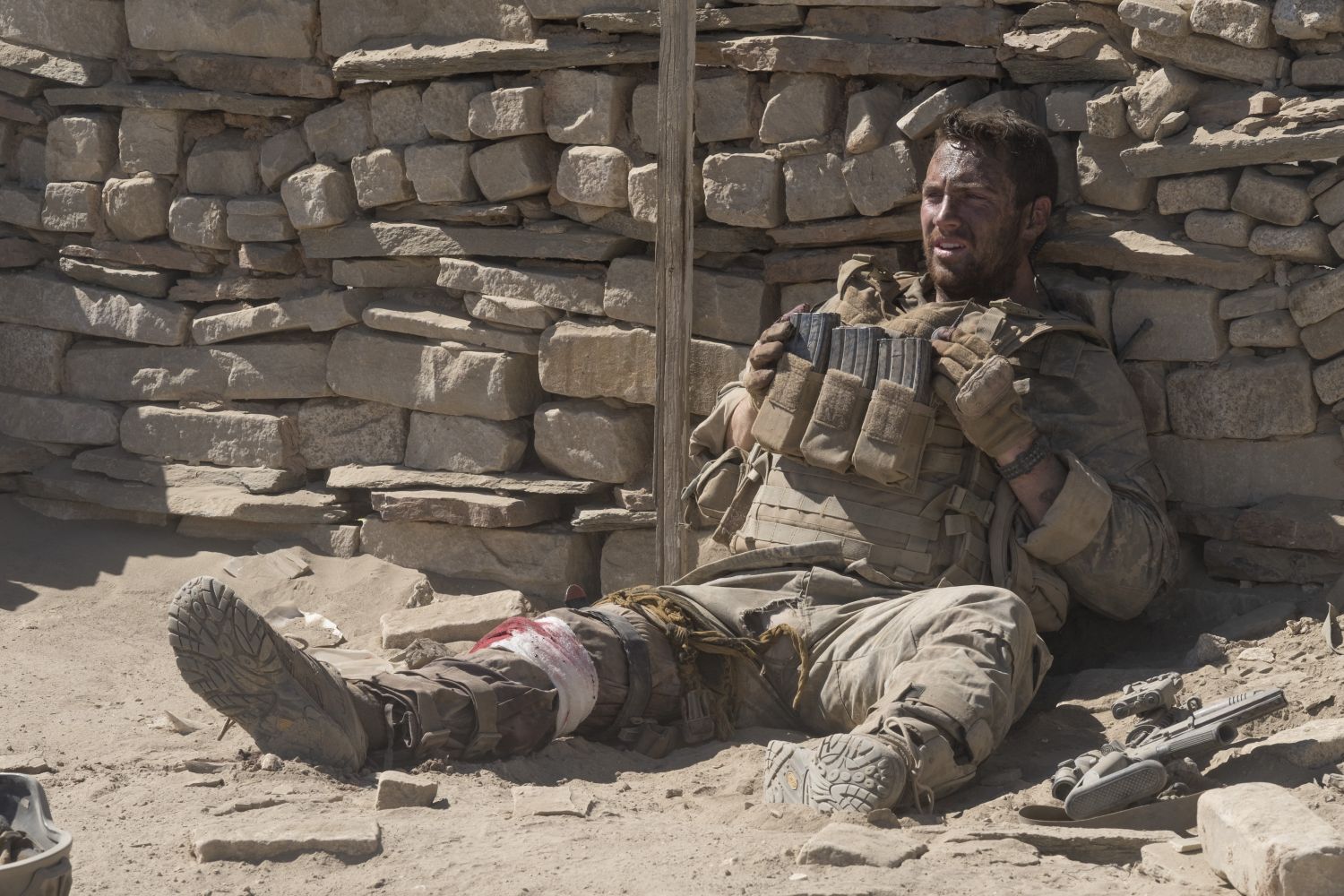 Letdowns
A whiny protagonist
As sorry as we we feel for the main character, there's just no denying that he has got to be one of the worst soldiers around. He feels like a spoilt brat who's in way over his head, and how he got to his current position is a mystery. Aaron Taylor-Johnson's portrayal of the protagonist dampens the severity of the situation and at times, makes us question if we should be rooting for him at all.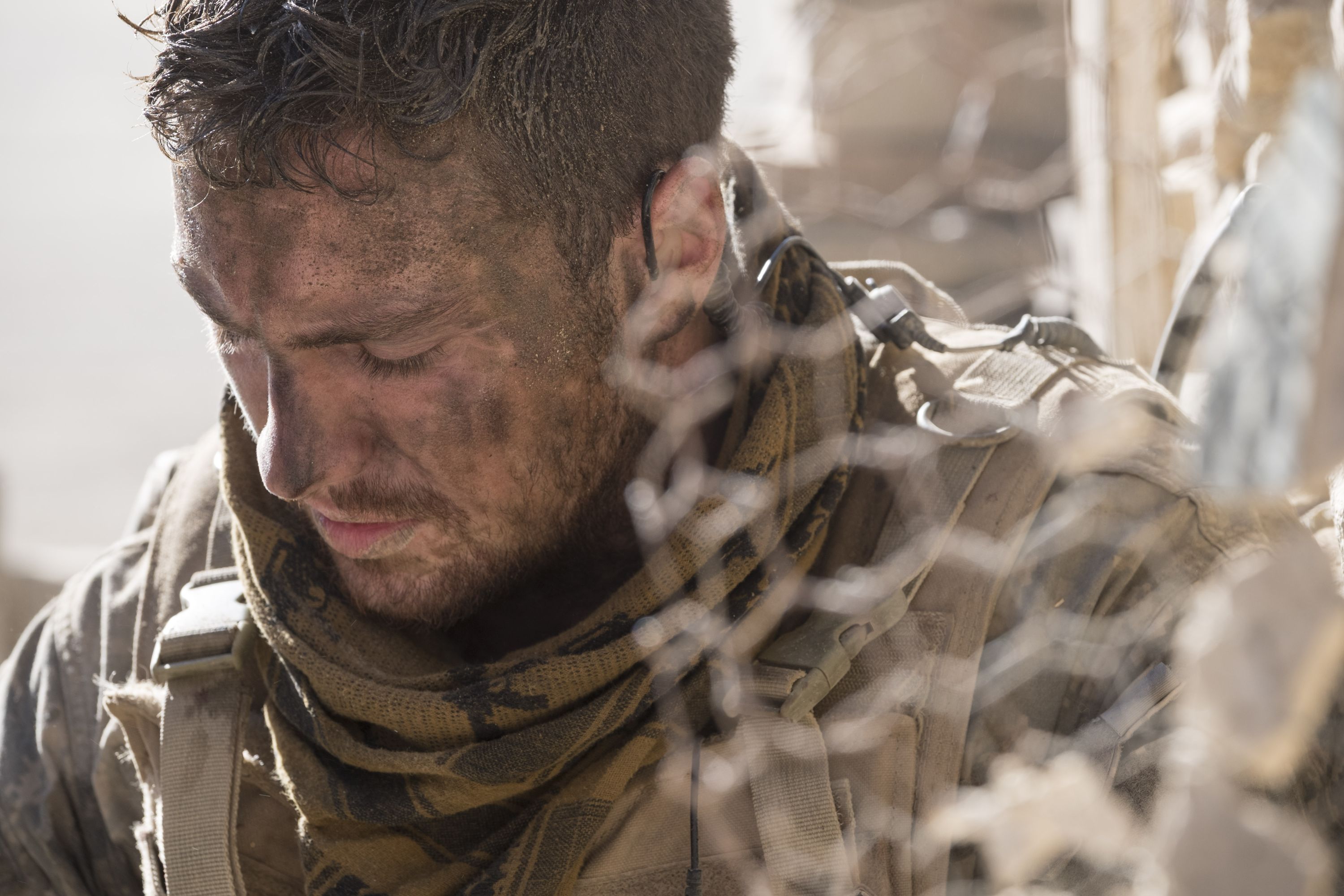 Predictable backstory
"The Wall" also examines Isaac's backstory as the story unfolds, to parallel the present danger with the demons from his past. However, it's also rather bland and expected. The supposed reveal about his background is telegraphed all the way in the beginning, thanks to the deliberate and awkward focus on trivial things. When we do finally learn about it, it's hardly a surprise since the film has been reminding us about it from the start.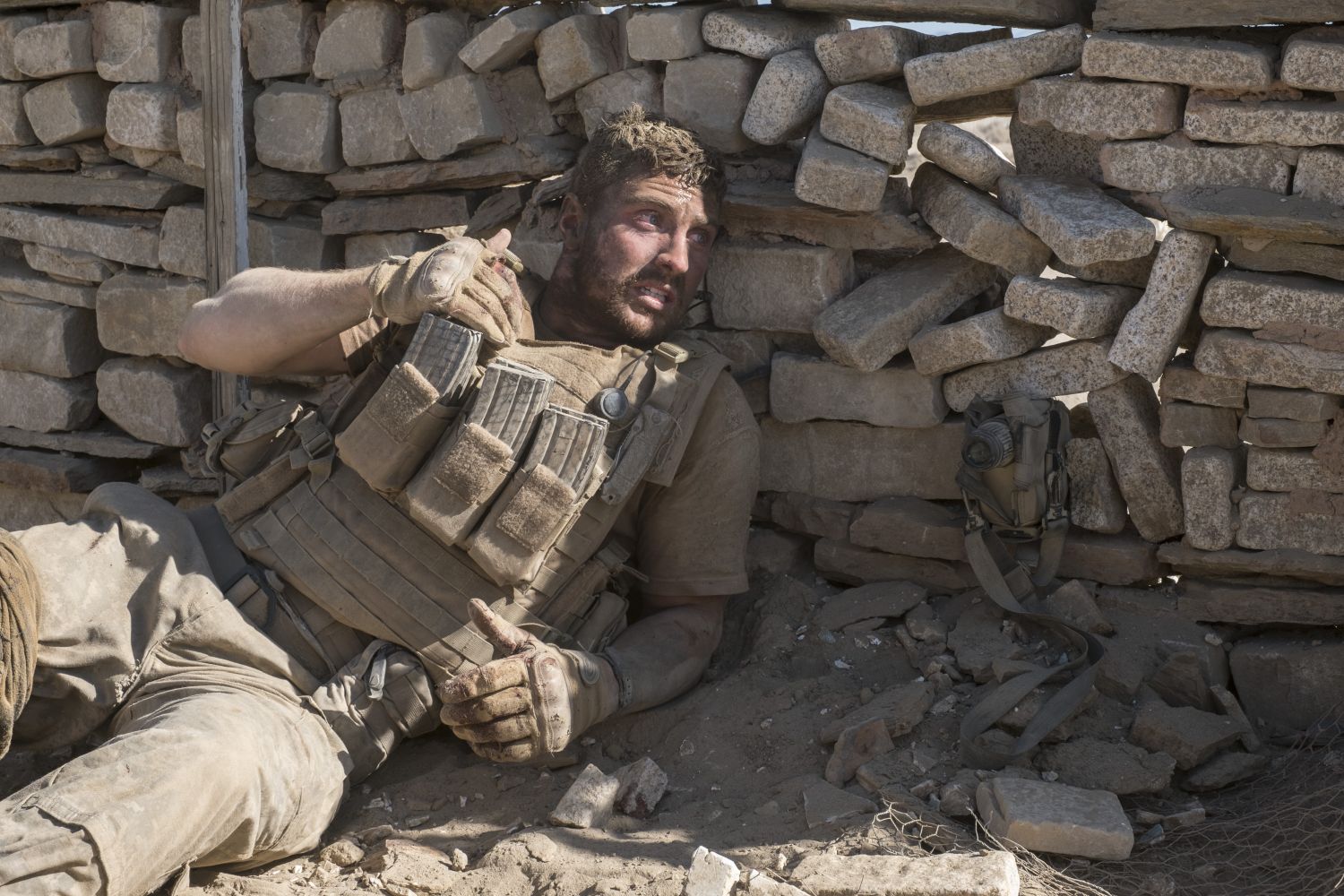 Uneven pacing
The film remains exciting for the most part. At some points, though, it becomes a pointless ramble, and this is where the pacing gets hit the most. The action infrequently sags, and turns what should have been a film that had you on the edge of your seats, to a film that has you shuffling about in your chair.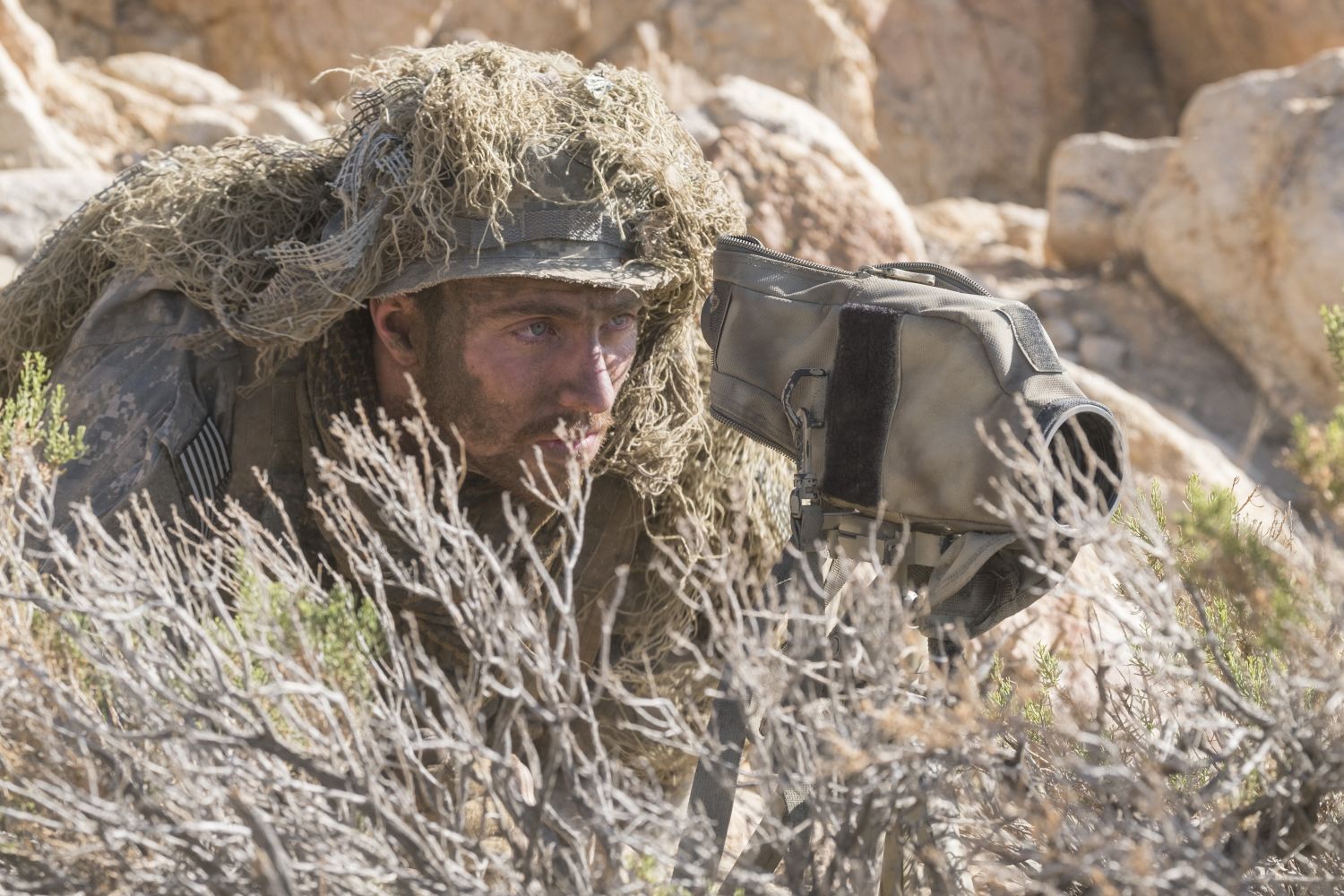 "The Wall" had great moments of tension that could have been amplified by a compelling and deserving main character. Instead, we got a thriller that has a protagonist that's incredibly irritating and unworthy of even being in the position he finds himself in.
"The Wall" opens in cinemas:
– 29 June, 2017 (Singapore)
This article was written for and first published on Yahoo Singapore.
---
Follow Marcus Goh (me lah) on Facebook and Instagram for more (presumably) good updates!
I'm a a Singapore television scriptwriter who's written for Crimewatch, Police & Thief, Incredible Tales, and Point of Entry. I'm also a Transformers enthusiast and avid pop culture scholar. You can find me on social media as Optimarcus and on my site.
Send me an email if you want to get in touch!