Should you watch this at weekend movie ticket prices? Yes.
Should you watch this at weekday movie ticket prices? Definitely!
Secret ending? No.
Running time: 113 minutes (2 hours)
"The Maze Runner" is a science fiction film that is based on the book of the same name. It follows the adventures of a group of boys who are trapped in an artificial, constantly changing maze, and their efforts to escape. It stars Dylan O'Brien (Thomas), Kaya Scodelario (Teresa), Thomas Brodie-Sangster (Newt), Will Poutler (Gally), Ki Hong Lee (Minho), and Blake Cooper (Chuck).
Unlike many book adaptations, "The Maze Runner" utilises the film medium well, and can stand on its own two feet solely as a movie. You never get the feeling that the film is slavishly adapting a plot point that doesn't translate so well on to the big screen, and yet the exposition works well and no important information is lost.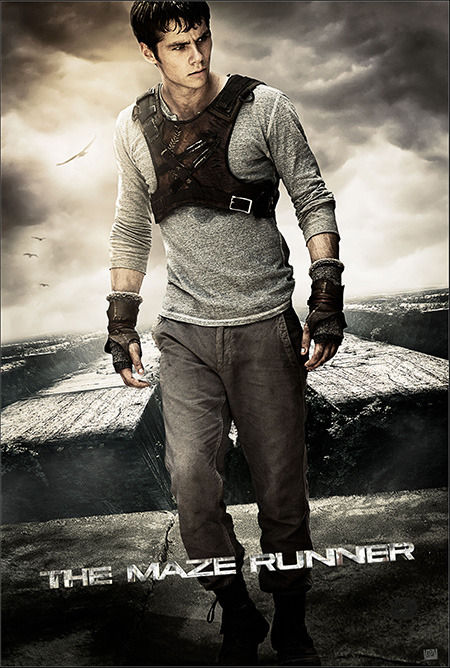 So what makes "The Maze Runner" work so well?
Fantastic pacing
The film doesn't rely on lavish action set pieces or big budget special effects to keep you thrilled – it enthralls you with good, old-fashioned storytelling. The reveals are spectacularly well-paced – just when you think you've got a handle on what's happening, another piece of information is revealed that completely changes the situation of the protagonists.
Thomas Brodie-Sangster's performance as Newt
Game of Thrones fans will no doubt recognise Thomas Brodie-Sangster, and again he delivers as one of the strongest characters in the film. As Newt, he brings a supportive level-headedness to the impulsive Thomas, and is one of the most likeable friends that Thomas makes while in the maze.
The dynamic between the trapped boys in the maze
The hierarchy and relationships between the boys, and the eventual deterioration of their friendships, brings to mind another classic about a group of trapped boys – "The Lord of the Flies." Both stories highlight how even innocence can fall prey to the darker side of humanity, and their authentic, genuine interaction reminds us of how we once behaved as teenagers too.
Realism without grittiness
Too many films mistake darkness for realism. But "The Maze Runner" manages to portray a convincingly realistic world, without having to stoop to the overused grim and gritty atmosphere that so many fantasy films have these days. You actually believe that this could happen to us, in our world, and you also leave with a sense of hope and faith in the human spirit.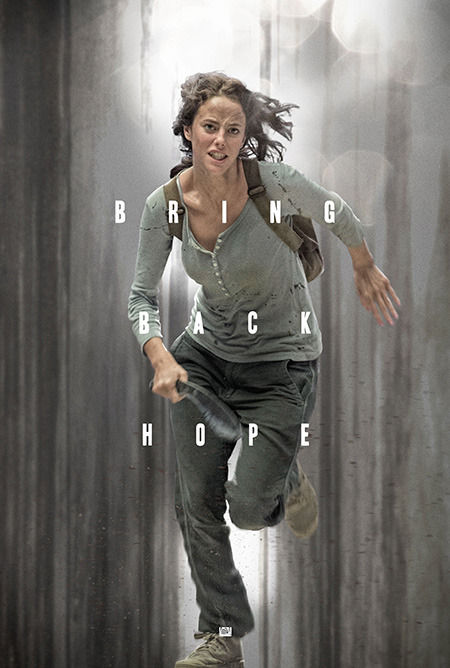 With all that being said, some parts of "The Maze Runner" felt superfluous, and could have been eliminated without impacting the story.
Teresa serves no purpose
As the only female protagonist in the film, Teresa has almost no screen time, and serves no other purpose but to deliver a message from the antagonists. She is, ostensibly, the love interest of Thomas – but there's no such development. She doesn't really interact with the other boys either. Perhaps she had a larger role in the novel, but that role has been reduced to insignificance in this film.
Gally's motivation is weak
As the primary antagonist, Gally feels unnecessary. Our heroes have already faced obstacles that are much worse, and Gally hardly feels like a credible threat to Thomas and his group. His backstory is just as weak – why exactly is he preventing them from leaving the maze? It's clearly established that they cannot survive any longer in there, and he just seems foolish to oppose them.
Even so, these two characters are more of insignificant additions, than huge flaws to the movie.
"The Maze Runner" succeeds on the ultimate level as an adaptation of a novel – because it makes you want to go buy the book and read the whole series. Few movie adaptations can claim to inspire you in such a literary way, and for that reason alone, "The Maze Runner" is worth watching at any opportunity.
 "The Maze Runner" opens in cinemas 11 September, 2014 (Thursday).
This review was also published on Yahoo Movies Singapore.