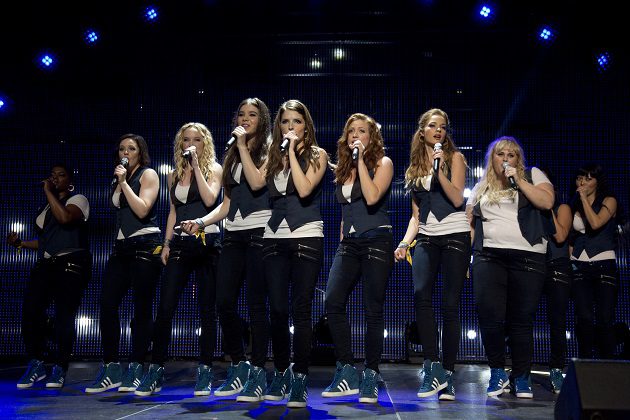 Should you watch this at weekend movie ticket prices? Indeed.
Should you watch this at weekday movie ticket prices? Of course.
Secret ending? Yes, mid-credits.
Running time: 115 minutes (~2 hours)
"Pitch Perfect 2" is a musical comedy that's a sequel to 2012's "Pitch Perfect." It follows the adventures of disgraced musical group, the "Barden Bellas," as they strive to regain their former glory. It stars Anna Kendrick (Beca Mitchell), Britanny Snow (Chloe Beale), Rebel Wilson (Fat Amy), Hailee Stienfeld (Emily Junk), Anna Camp (Aubrey Posen), Adam DeVine (Bumper Allen), Skylar Austin (Jesse Swanson), Flula Borg (Pieter Kramer), Birgitte Hjort Sørensen (Kommissar), Elizabeth Banks (Gail Abernathy-McKadden), John Michel Higgins (John Smith), with cameos by Snoop Dog & Pentatonix.
"Pitch Perfect 2" is a musical extravaganza that manages to pack a a surprising amount of story and character development in between the musical numbers. It manages to give each character an arc, and while they vary in terms of funnies and interest, the movie still gives each of them an excellent send-off after graduation.
Until "Pitch Perfect 3," that is.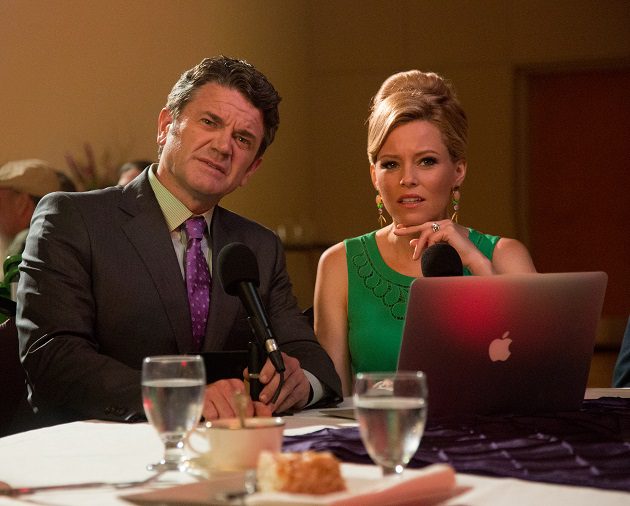 Highlights 
Hefty amounts of snark
The dialogue is fast-paced and witty, even if the plot sometimes lags behind. The jokes come fast and furious, with almost every other line being a sarcastically hilarious jibe. The film isn't shy about poking fun at its own stereotypes and illogical moments, and the tongue-in-cheek, self referential snipes are a fantastic fit for the overall, fun-loving tone of the movie.
Engrossing musical numbers
Each song and dance routine truly grabs your attention and doesn't let go until it's over. Apart from the harmonious song covers, each performance fits the mood of the song perfectly. The choreography matches the a capella vocals with a beautiful flourish, making this movie worth watching for the performances alone.
Gail & John's ongoing commentary
The two in-story a capella judges spend much of their on-screen time mud slinging at each other, when they're not busy dumping barbed comments at the poor Bellas. They have an odd kind of antagonistic chemistry, which lends itself to their unique kind of verbal sparring. If only they could get more airtime in the film!
Wonderfully campy and talented antagonists
The villains of the piece are a cliched German a capella group who are supremely overconfident in their uber singing abilities. They're cheesy, over the top, and just a delight to watch as they stomp their way across the screen to conflict with the Bellas. They don't quite get the comeuppance you'd expect, but their larger than life antics are more than enough to cement their status as worthy bad guys.
Fat Amy's antics
Rebel Wilson doesn't get as much screen time as she should in the film, but whenever Fat Amy appears, she steals the scene. Her performance is both genuine and funny, and she brings a touch of grounded comedy that makes the Bellas a truly all-rounded (literally) group.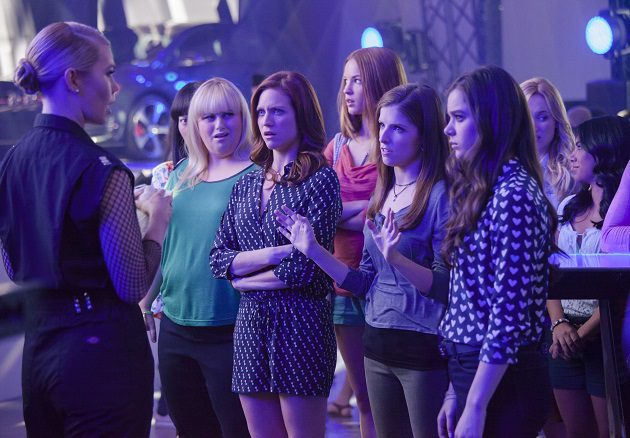 Letdowns
Act Two sags in tempo 
Act Two is not bad by any means, but after the musical high of Act One, the middle portion of the film feels relatively less interesting. It does make a Herculean effort to develop the characters though, paying off this drier section with a happy ending for all.
Beca's character arc is boring
Unfortunately, while the premise promises a dramatic conflict, the whole story kind of fizzles our towards the end, leading to a lackluster resolution for Beca. The time spent could have been put to better use on another musical number.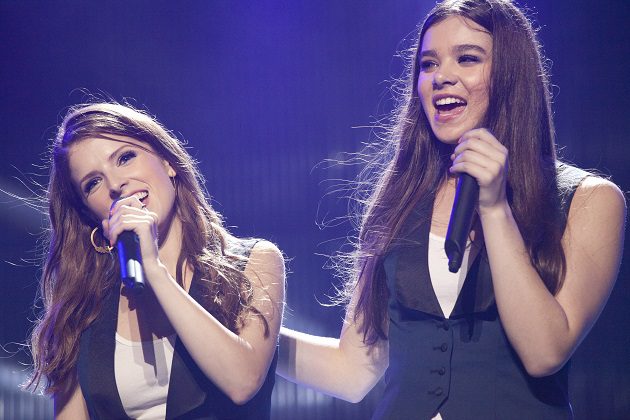 "Pitch Perfect 2" is a well-rounded film that delivers both music and plot in its 115 minutes, and manages to weave in a fair number of surprises as well. The musical numbers themselves are worth the movie ticket – everything else is a truly tasty cherry on top.
"Pitch Perfect 2" opens in cinemas 14 May, 2015 (Thursday).