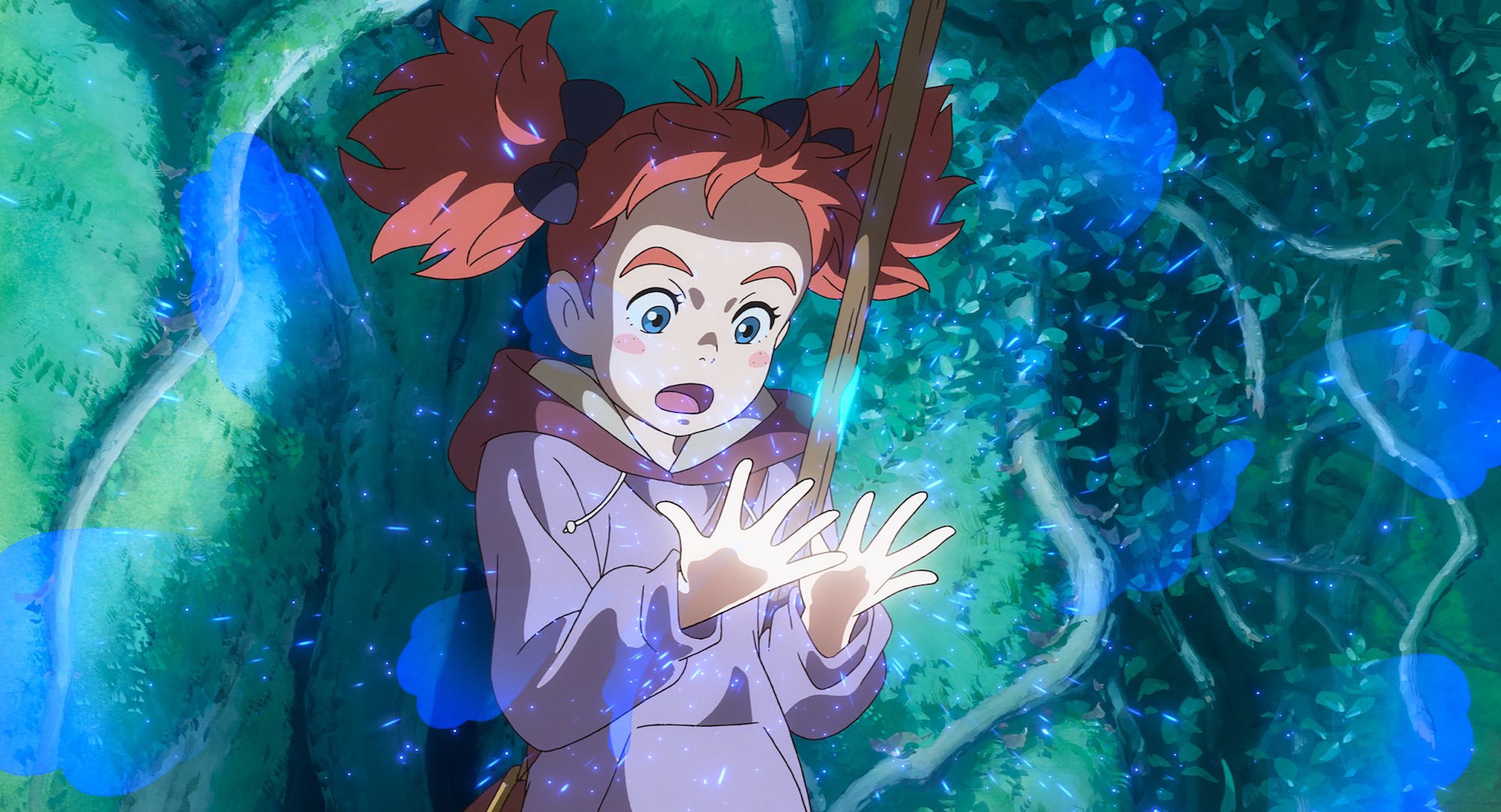 Should you watch this at weekday movie ticket prices? Yes.
Should you watch this at weekend movie ticket prices? If you liked Studio Ghibli's films (although this is not by them).
Score: 3.6/5
Secret ending? No.
Running time: 103 minutes.
"Mary and the Witch's Flower" is a Japanese 2D animated fantasy film that's based on a novel called "The Little Broomstick" by Mary Stewart. It is rated PG.
The movie follows the adventures of Mary, an ordinary girl who discovers a magical flower which can turn her into an extremely powerful witch for limited periods of time. She soon learns about the secret world of magic and a plot that could endanger both the magical and mundane worlds.
"Mary and the Witch's Flower" is written and directed by Hiromasa Yonebayashi with additional screenplay credits for Riko Sakaguchi. It features the voice talents of Hana Sugisaki (Mary), Ryunosuke Kamiki (Peter), Yuki Amami (Madame Mumblechook), Fumiyo Kohinata (Doctor Dee), and Shinobu Otake (Charlotte). It is rated PG.
If the art style of "Mary and the Witch's Flower" looks familiar, it shouldn't be a surprise. It's the first feature film from Studio Ponoc — which boasts many animators formerly from Studio Ghibli. While the premise of a newcomer who learns about a hidden, arcane world is not a new one, "Mary and the Witch's Flower" manages to tell an original tale without seeming like a rehash of other films. It uses magic as a justification to create vivid and imaginative animation, and takes every advantage of this aspect of its fictional universe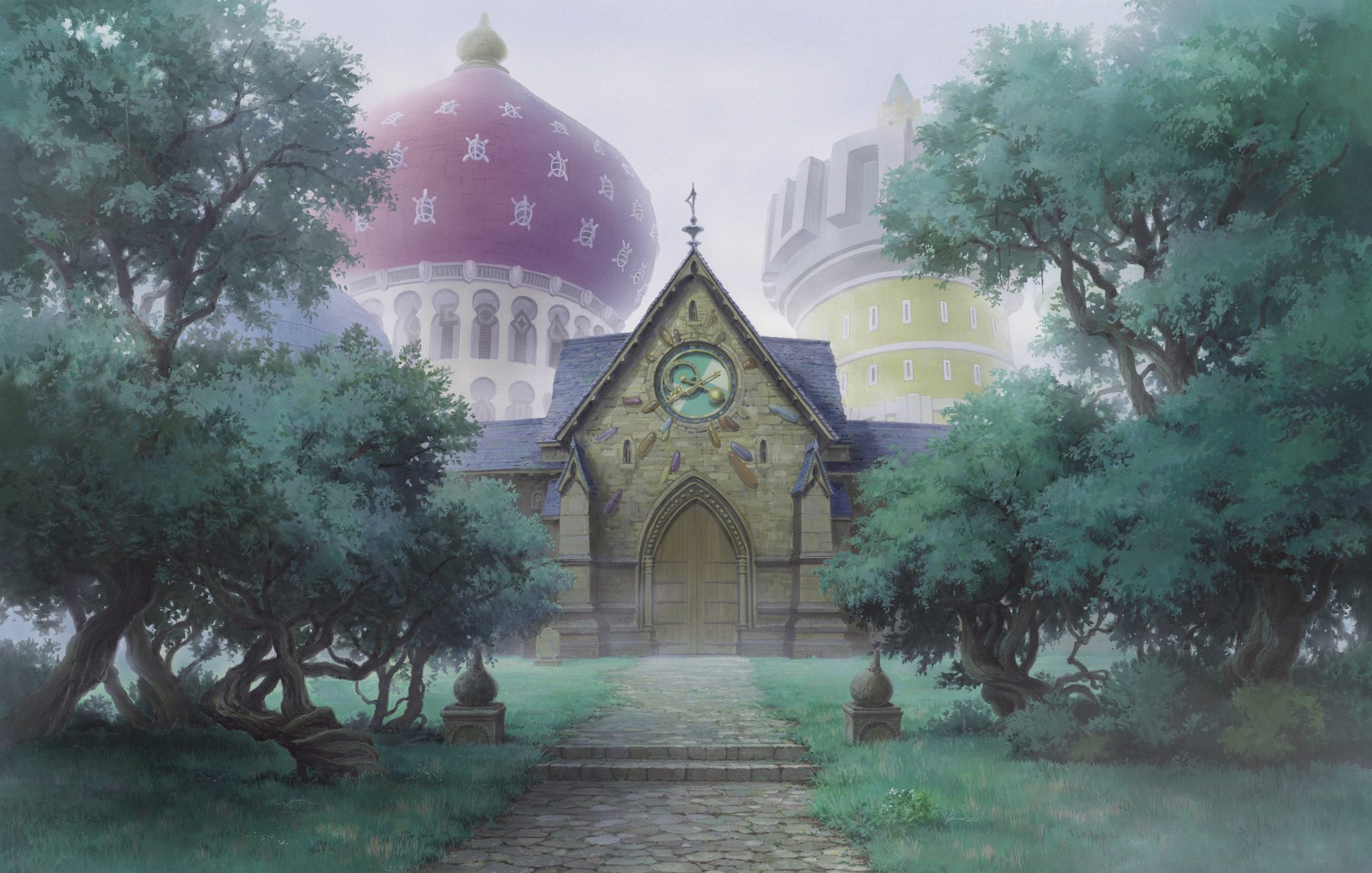 Highlights
Beautiful set designs
Even Mary's ordinary home looks gorgeously detailed, with rich colours and interesting objects in the background. So it should come as no surprise that when she gains her magical abilities via the eponymous Witch's Flower, the enchanted locations that she visits are even more breathtaking in beauty. She travels to far flung places that only those with magical abilities can access, places which are visual feasts for the eyes.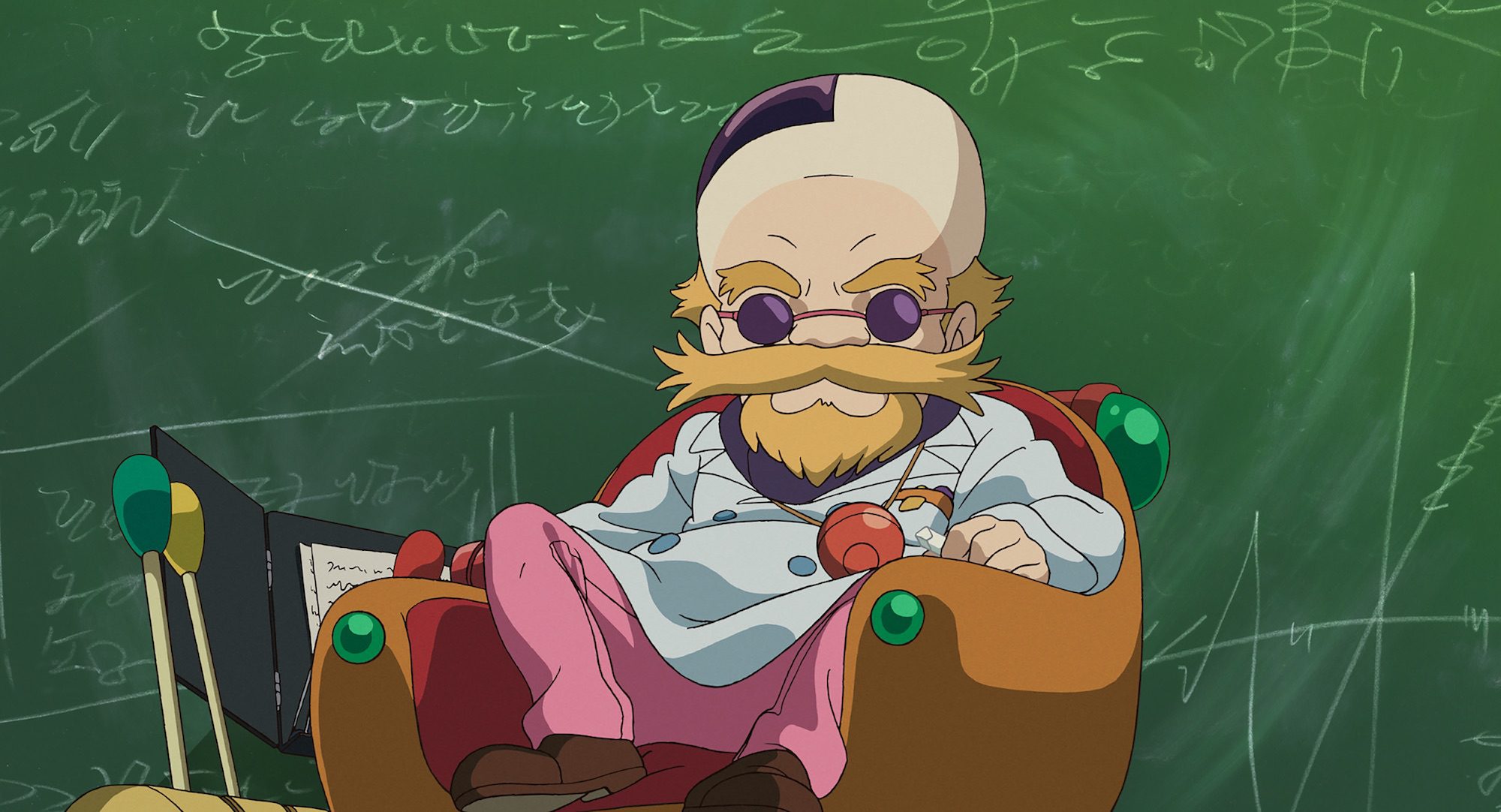 Fluid animation
The characters boast smooth, natural movements that complement the animated magical effects in the film. Even when it comes to non-standard movements, like levitating or flying, the characters react and move in ways that match how they normally walk, giving a strong sense of coherency to their behaviour.
Visual depiction of magic
The animators also make use of the fact that everything is literally magical and pull out all the stops when it comes to depicting spells and other supernatural phenomena. Spells, transformations, explosions, and oozes are all rendered in imaginative ways that utilises the strengths and choices available to animation.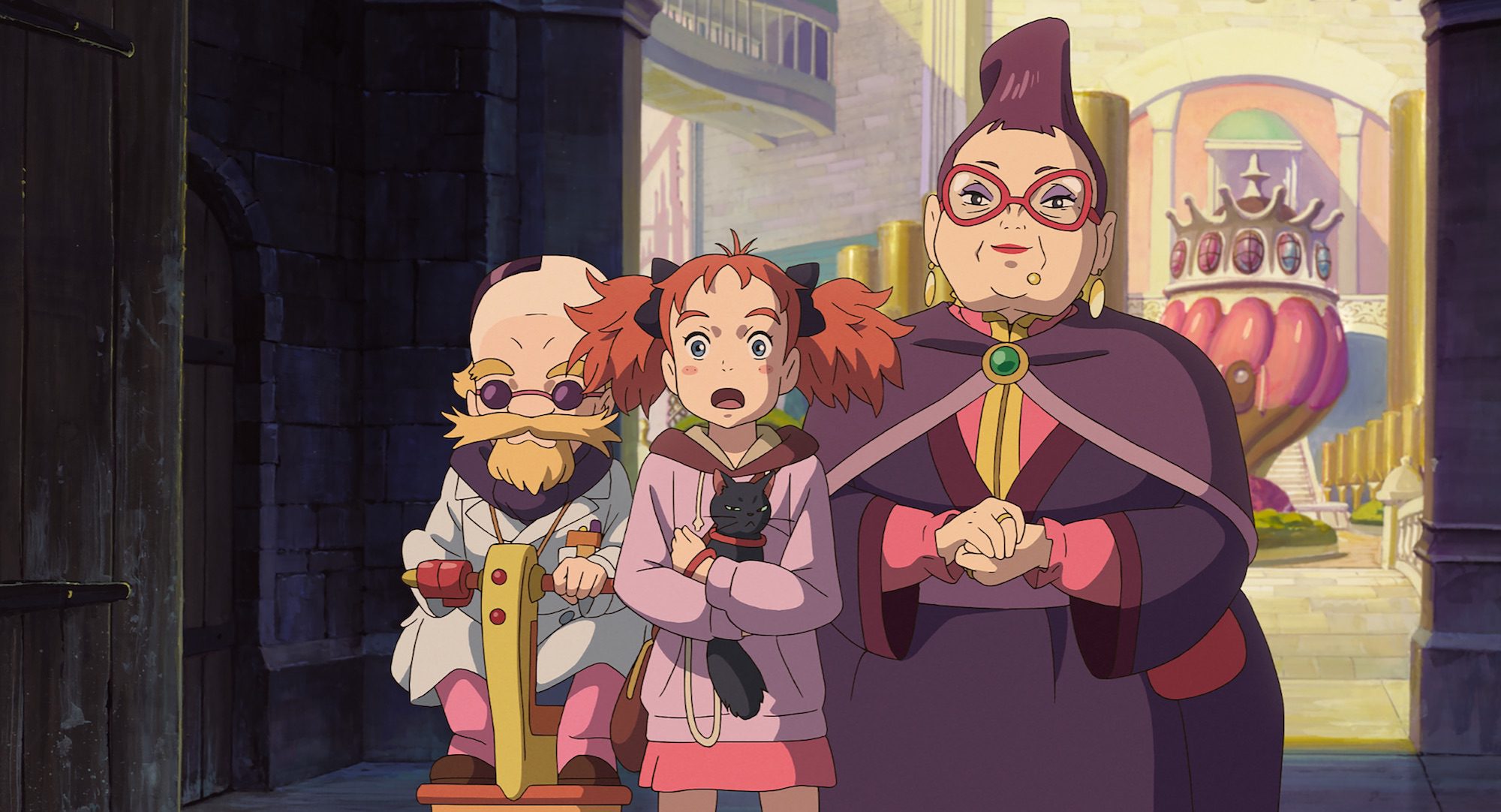 Action and adventure
Mary herself goes on an exciting journey of self-discovery in the metaphorical and physical sense, even when she doesn't have magical powers. There are no fisticuffs, of course, but several magical battles ensue in the course of the film. The exploratory element is also given a wondrous touch, thanks to the art design.
Letdowns
A slow start
"Mary and the Witch's Flower" takes an inordinately long time before the story starts proper. Understandably, this is to set up Mary's character and to contrast her ordinary and magical lives. However, it's unnecessarily draggy and could have been trimmed to let us get to the action faster.
Lacks a strong theme 
Unlike most other animated feature films, "Mary and the Witch's Flower" doesn't give you a message to take home. Ostensibly, it features the usual tropes of how a person's character defines them, rather than their magic. But the film doesn't feel like it's making a point, and this omission is strangely glaring in a film that's otherwise pretty stellar in many respects.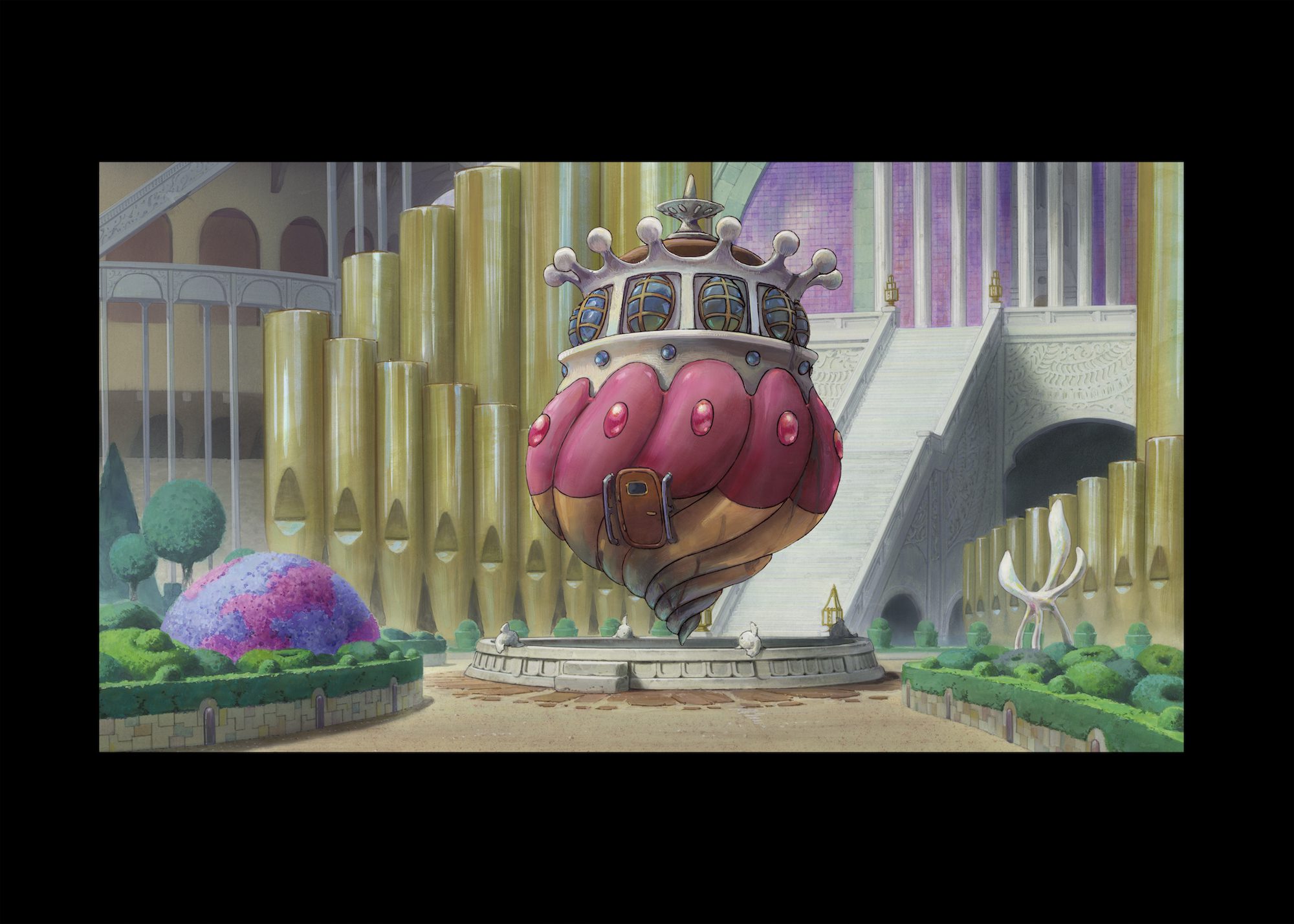 "Mary and the Witch's Flower" is a beautifully animated rendition of a familiar but favourite concept, thanks in no small part to the Studio Ghibli background of the animators on the project. However, it needed stronger themes to make it truly feel like a classic anime.
"Mary and the Witch's Flower" opens in cinemas:
– 12 October, 2017 (Singapore)
– 2 November, 2017 (Malaysia)
This article first appeared on and was written for Yahoo Singapore.
---
Follow Marcus Goh (yes, referring to myself in third person) on Facebook and Instagram for more (presumably) good updates!
I'm a Singapore television scriptwriter who's written for Crimewatch, Police & Thief, Incredible Tales, and Point of Entry. I'm also a Transformers enthusiast and avid pop culture scholar. You can find me on social media as Optimarcus and on my site.
Send me an email if you want to get in touch!