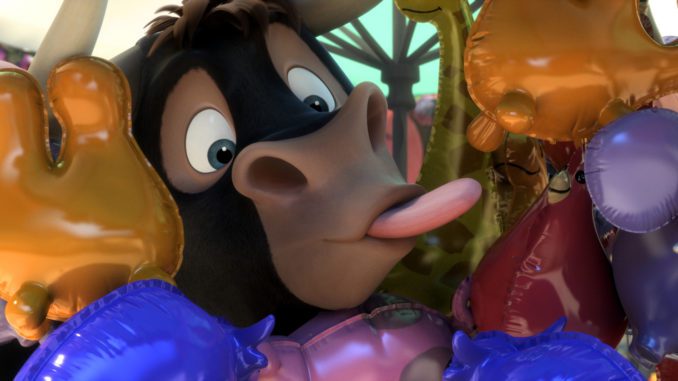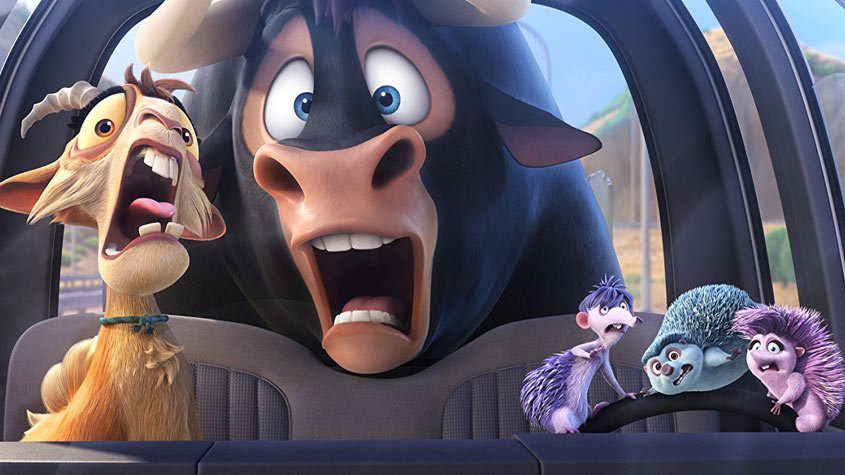 It's strange how an animated film set in Spain has human characters that speak in Spanish-accented English and animals that talk in American-accented English, given that you see Spanish signs everywhere in the city. It's almost as if someone at the top couldn't make up their minds regarding language.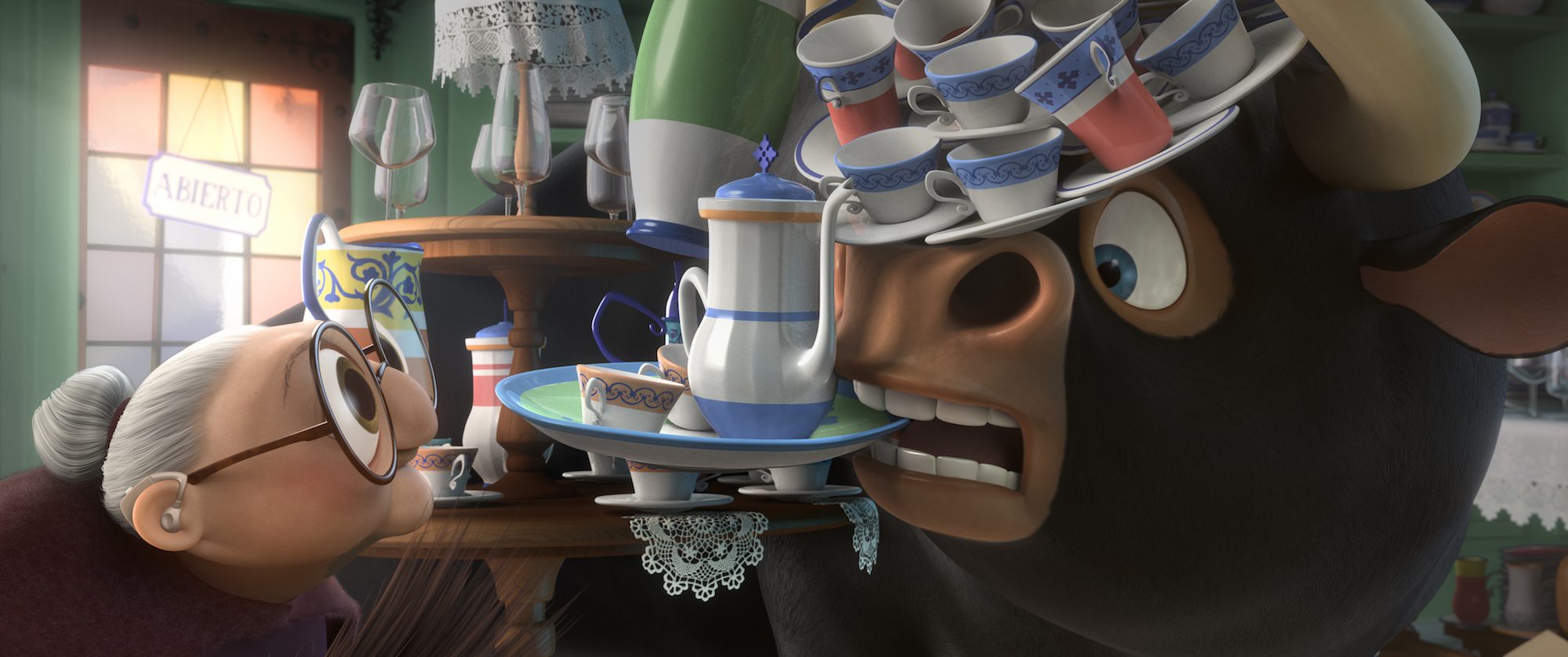 Animated comedy "Ferdinand" sees the title character, a pacifist bull with massive strength, finding himself at the centre of a plot to find a suitable bull for an ostensibly deadly bullfighter. Of course, it features talking animals, as almost every 3D-animated film does these days. However, in-story, the animals can't communicate with the humans, so it's not that kind of talking animal film. Otherwise, Ferdinand's (John Cena) battle with the lethal bullfighter would have ended up as a verbal debate.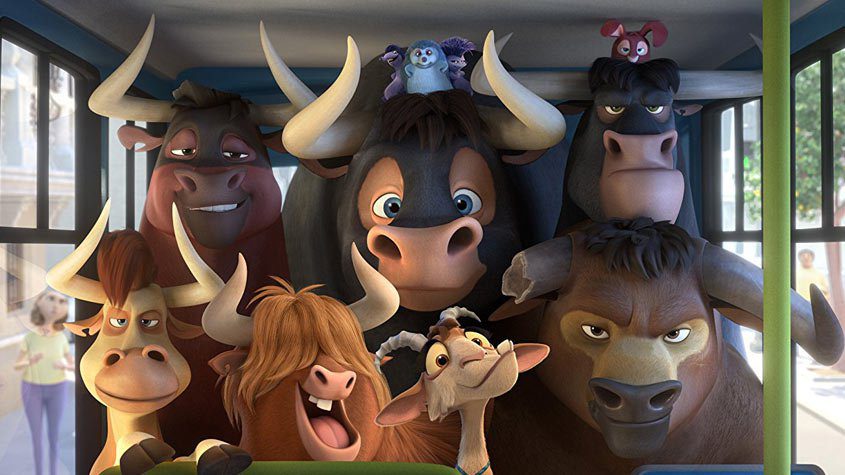 However, you never quite get to see why the bullfighter is so deadly. In fact, it's not clearly or visually shown why the antagonist poses such a threat to Ferdinand, especially since the opening scenes paint bullfighters as inept humans that are no match for bulls. So there's little sense of a threat to Ferdinand, especially since his strength varies wildly and he's only restrained when the plot needs it.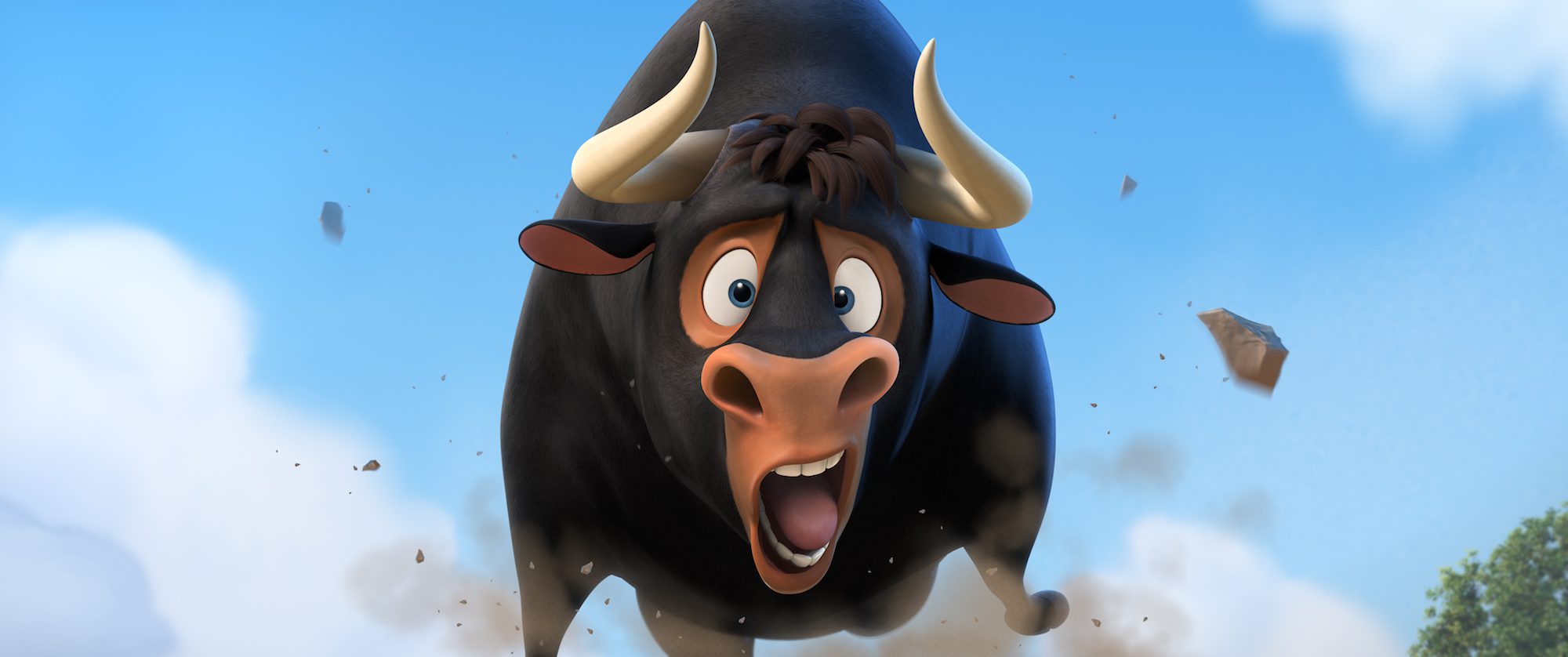 Even so, the first few scenes are the most touching ones in the movie, as they depict Ferdinand's childhood. Though it's a short sequence, seeing Ferdinand grow up is what gives the film its emotional impact. It sets up his character and is fairly beautifully paid off in the end, when Ferdinand justifies the validity of his world view.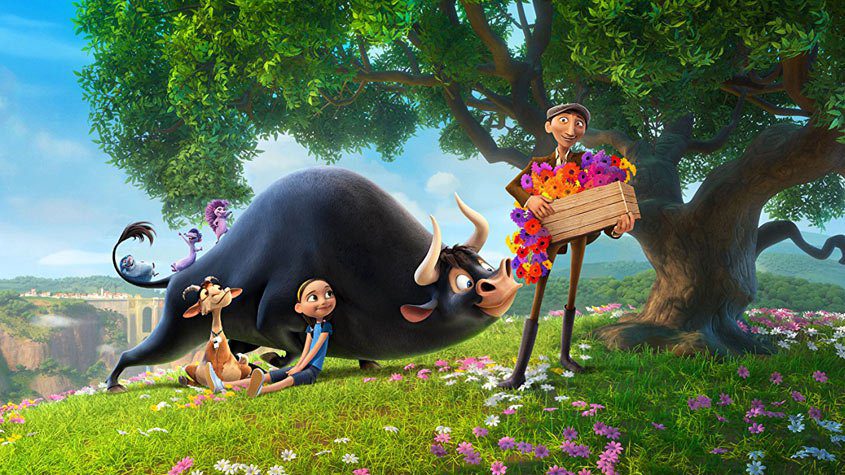 Adult Ferdinand isn't quite as cute and endearing though. That's not to say he's not a good character or that his voice actor is bad, but young Ferdinand sets the bar so high that it takes a while for your expectations to be moderated. In fact, you want to see more of young Ferdinand.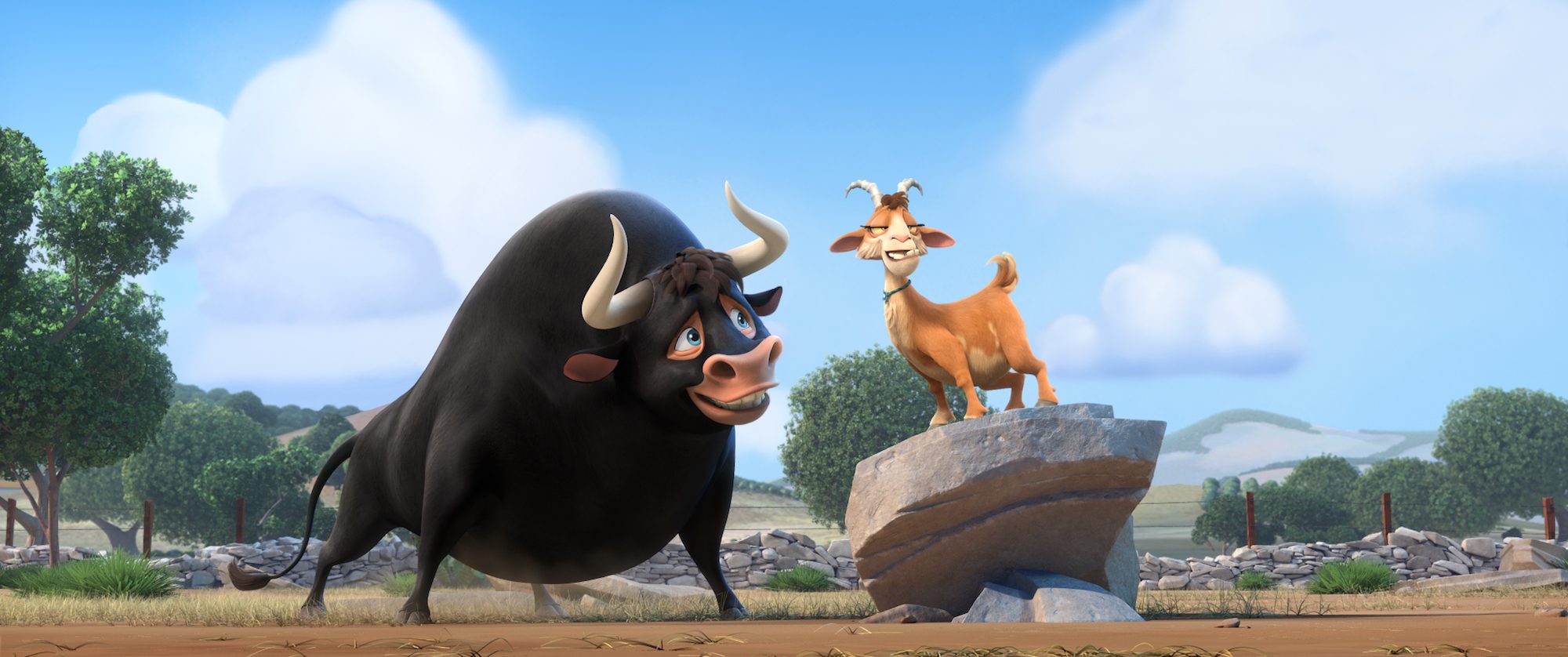 The animation is average, although it sometimes doesn't quite depict Ferdinand's size well. Given how the other characters react to Ferdinand's massive girth, you'd expect a bull that's physically larger. However, the movements are fluid and this is showcased in an odd dance sequence.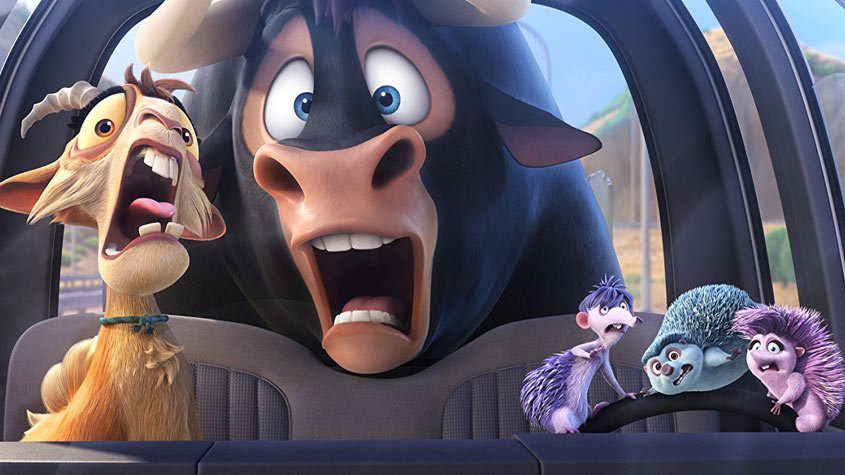 Yes, a dance sequence. You see this segment partway through the film. You don't see any other dance sequences later on so it's quite an egregious part of the movie. It's a very strange segment to be inserting into the middle of the film, although it's not entirely unwelcome.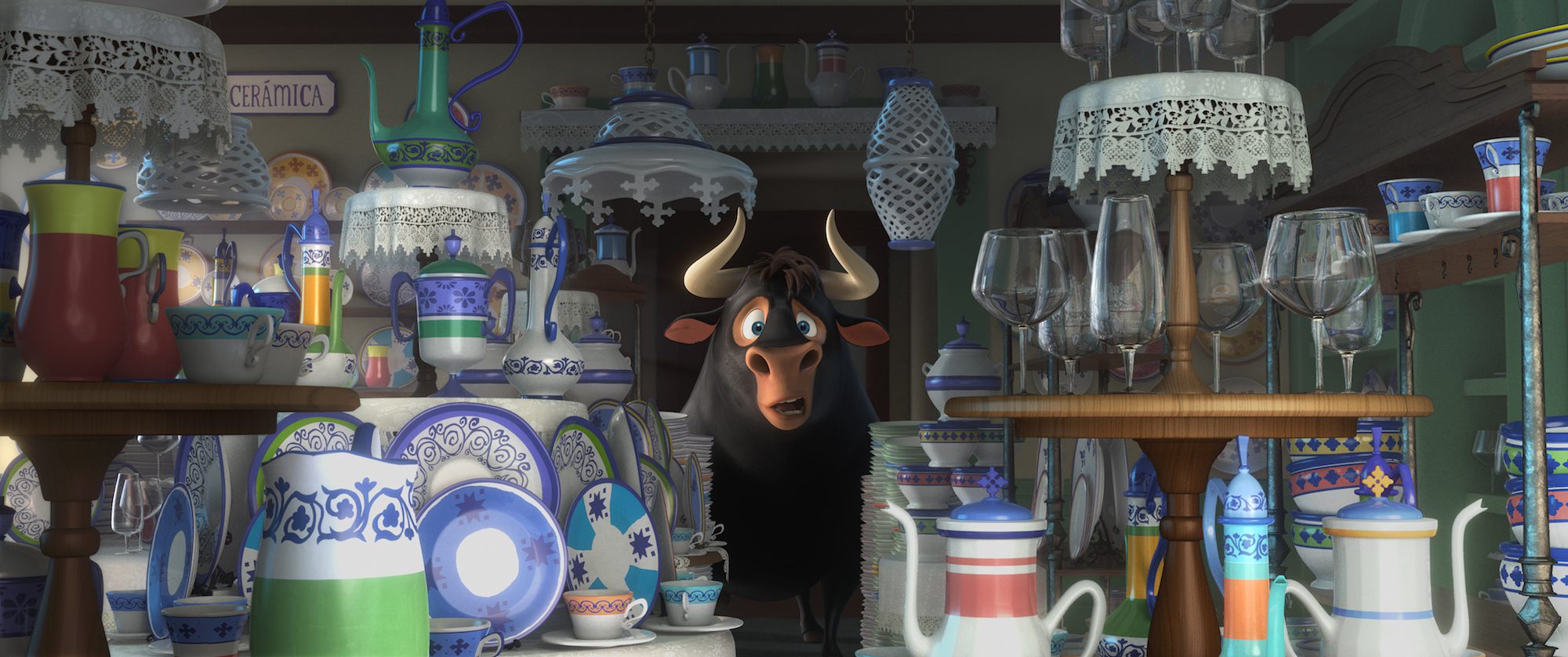 The plot also frequently has the characters going through abrupt character changes in service to the plot. It has them being forced into doing very specific actions just to oblige the story. The plot could have been more elegantly laid out, but since it's based on another tale there may have been some restrictions about how many liberties it could take.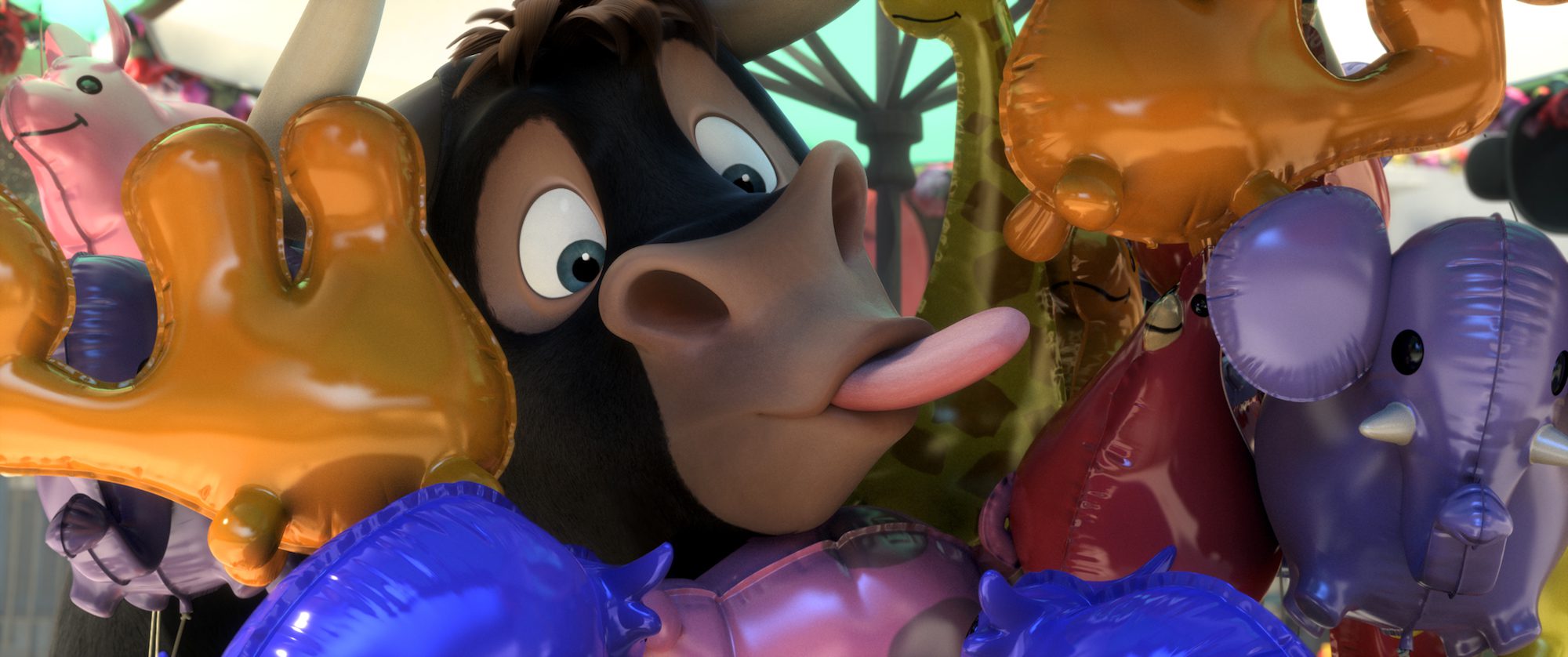 Overall, "Ferdinand" has its comic moments and puts its main character in situations where he behaves like a bull in a china shop. It's an above average animation that's entertaining for all ages, and tells a pretty compelling story given that its main protagonist is a pacifist.
Should you watch this at weekday movie ticket prices? No.
Should you watch this at weekend movie ticket prices? If you're looking for a family friendly film.
Score: 3.2/5
Secret ending? Yes, a mid-credits scene.
Running time: 107 minutes (~1.75 hours)
"Ferdinand" is an American 3D-animated comedy based on the book, "The Story of Ferdinand".
It is directed by Carlos Saldanha with a screenplay by Robert L. Baird, Tim Federle, and Brad Copeland. The story is by Ron Burch, David Kidd, and Don Rhymer. The film features the voice talents of John Cena (Ferdinand the bull), Kate McKinnon (Lupe the goat) Colin H. Murphy (young Ferdinand), David Tennant (Angus the bull), Bobby Cannavale (Valiente the bull), Jack Gore (young Valiente), Anthony Anderson (Bones the bull), Nile Diaz (young Bones), Peyton Manning (Guapo the bull), Jet Jurgensmeyer (young Guapo), Gina Rodriguez (Una the hedgehog), Daveed Diggs (Dos the hedgehog), Gabriel Iglesias (Cuatro the hedgehog), Miguel Angel Silvestre (El Primero), and Jerrod Carmichael (Paco the dog). It is rated PG.
"Ferdinand" opens in cinemas:
– 21 December, 2017 (Singapore)
– 14 December, 2017 (Malaysia)
– 8 January, 2018 (Philippines)

This article first appeared on and was written for Yahoo Singapore.
---
Follow Marcus Goh (yes, referring to myself in third person) on Facebook and Instagram for more (presumably) good updates!
I'm a Singapore television scriptwriter who's written for Lion Mums, Crimewatch, Police & Thief, and Incredible Tales. I'm also a Transformers enthusiast and avid pop culture scholar. You can find me on social media as Optimarcus and on my site.
Send me an email if you want to get in touch!
---
---