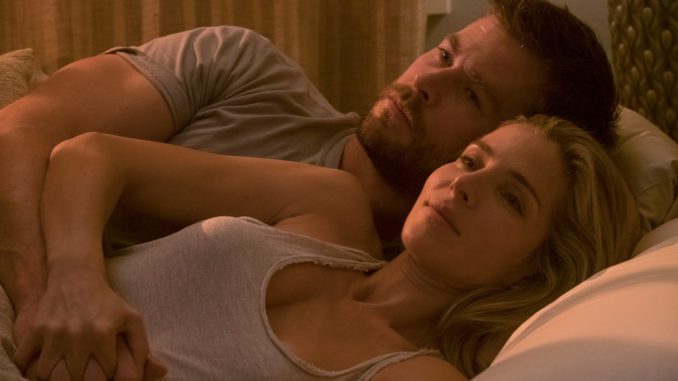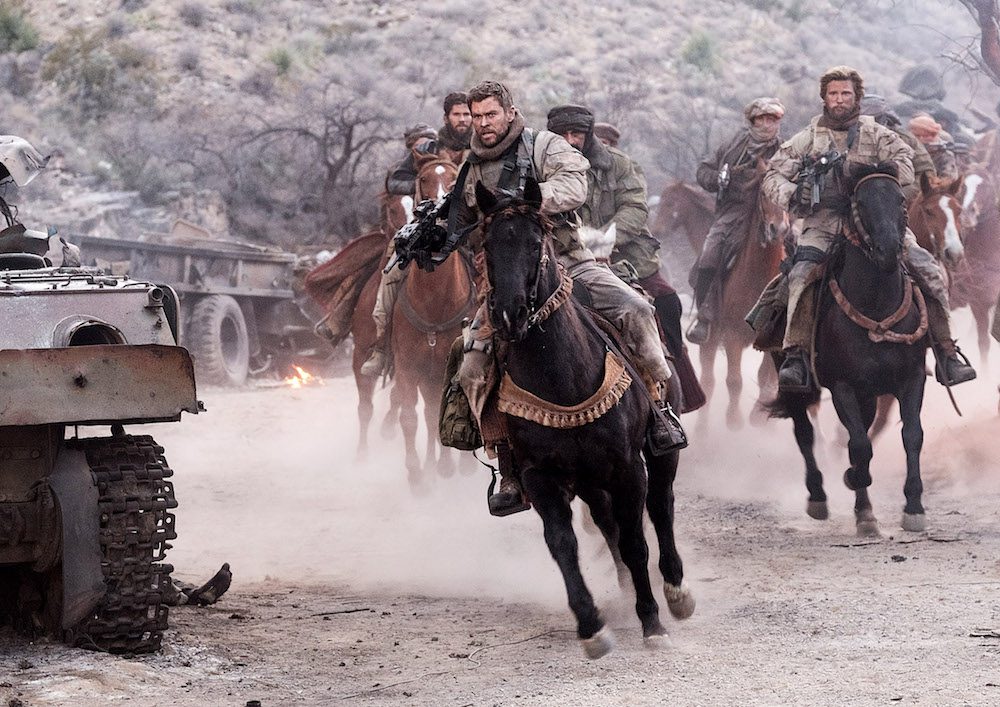 With a title like "12 Strong", you can expect that 12 key characters survive the events of the film. However, when there are literally 12 soldiers that embark on the mission, the outcome of the film is evident from the beginning.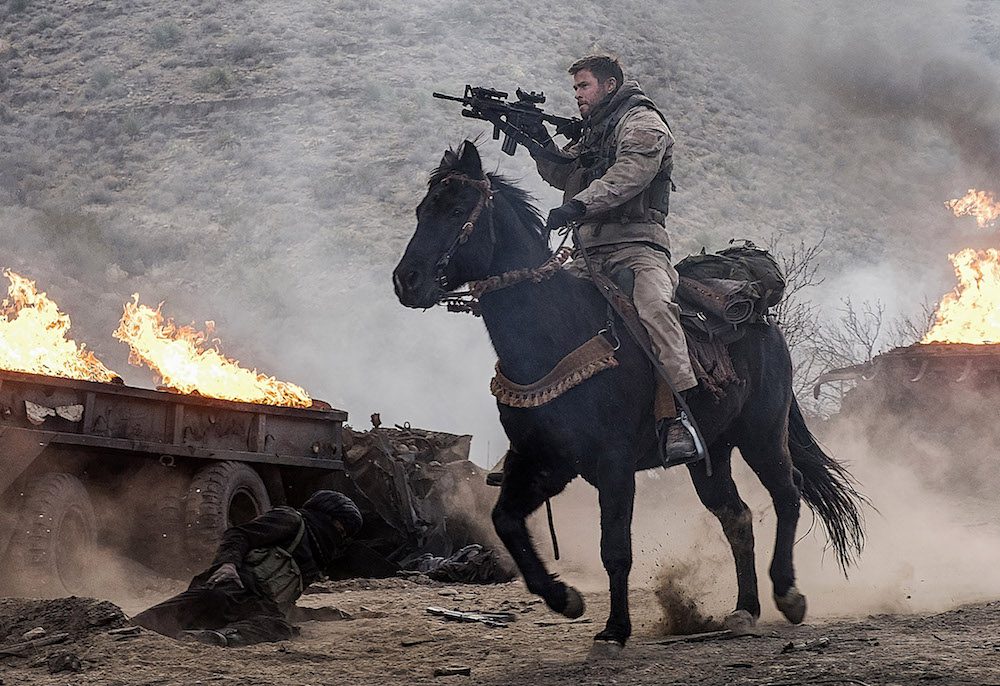 "12 Strong" is an American war drama that's based on the book "Horse Soldiers", which tells the tale of a group of American soldiers sent to Afghanistan right after the 911 attacks. The bulk of the film follows their mission to capture a city alongside an Afghan leader and his soldiers, with horses as their main mode of transportation.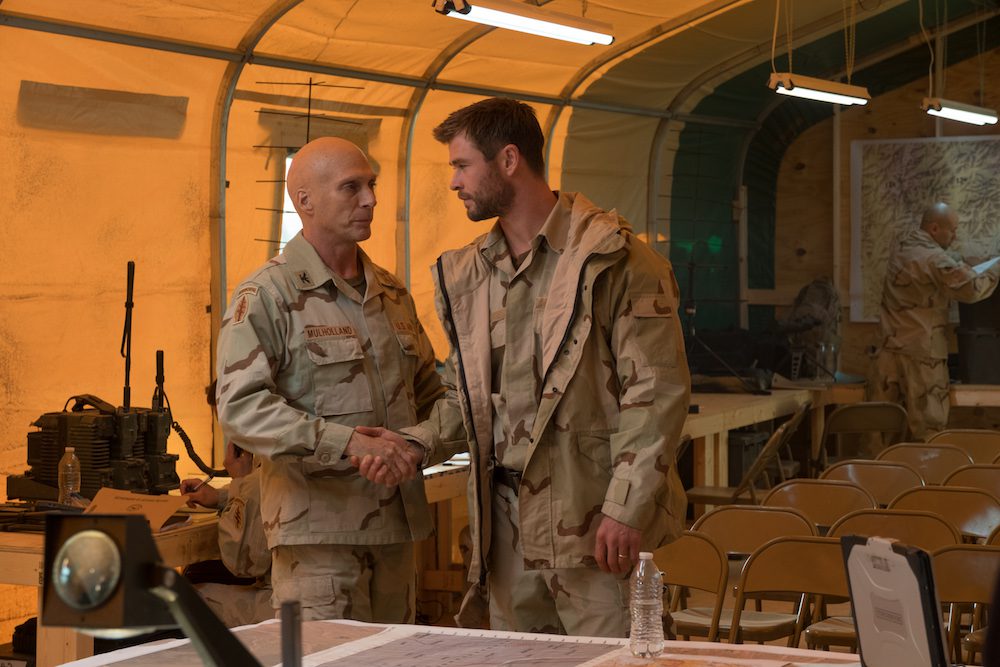 As with most biographical/historical films, interested audiences would probably already know how the movie ends. The title of the film only worsens this foreknowledge, which reduces much of the tension of the film. After all, would you genuinely feel that the soldiers are endangered if you expect that they'll make it out of the mission "12 Strong"? Regardless of the ostensible severity of their injuries, the title reinforces the fact that, well, a group that's "12 Strong" will probably keep true to the title.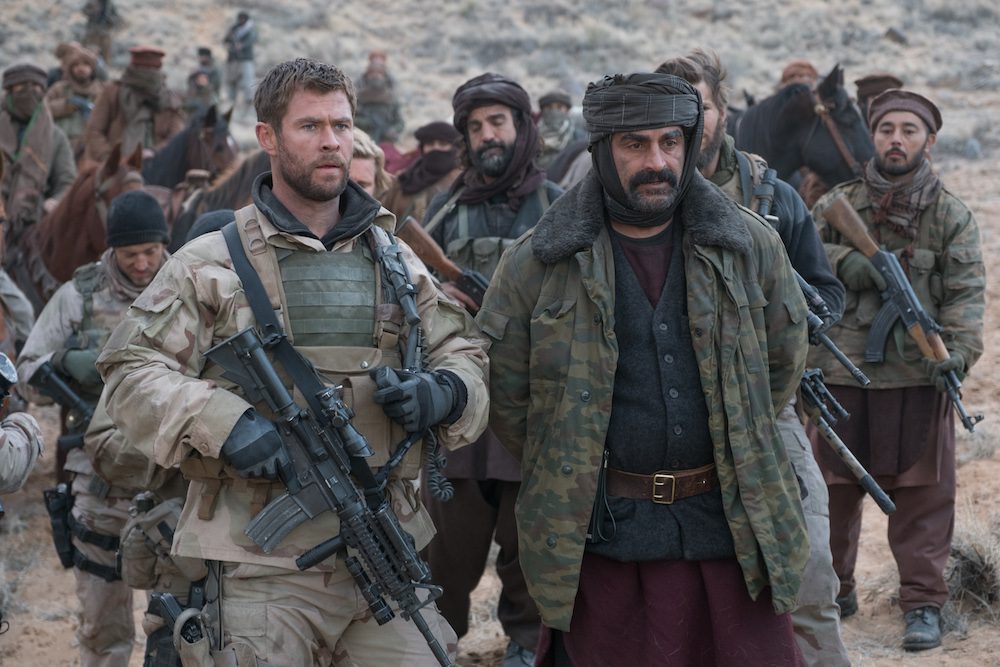 However, that doesn't mean there's no sympathy for the characters. Beyond the actual 12 soldiers, there are numerous other supporting characters (for a slightly sprawling cast) who, unexpectedly, stir your emotions for them. It's not executed in the way you might think, and the balanced depiction of non-American characters is rather impressive. They're seen as diverse individuals who all happen to be of the same nationality, rather than the faceless evil enemy they're sometimes portrayed as.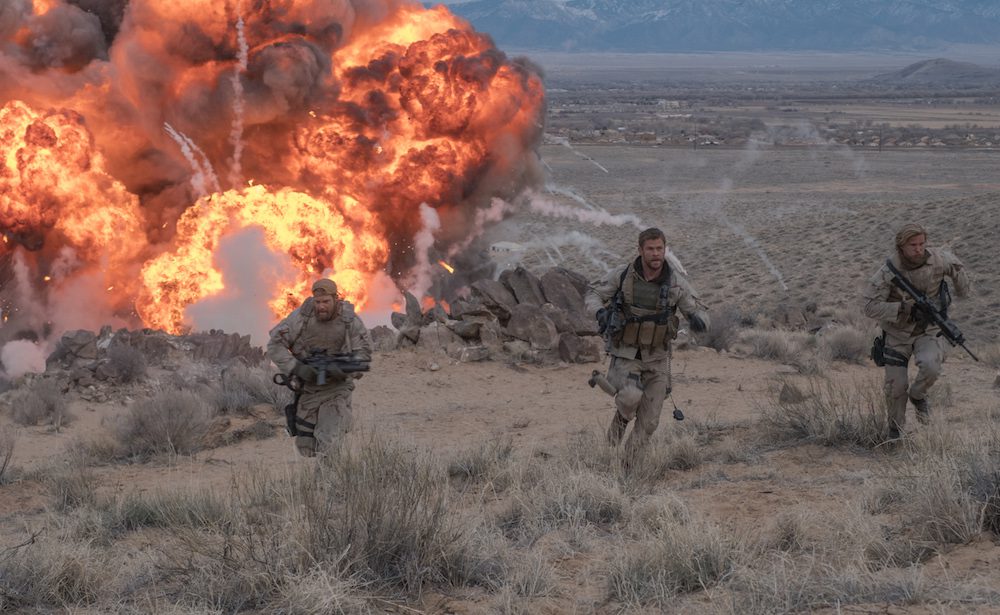 There are some cliches, such as battle-hardened characters who secretly harbour great loss, or mindlessly devout warlords who espouse extreme views. This means that the themes of the film can get a little heavy-handed at times, with no other room for interpretation. It focuses on the usual messages of the meaning, futility, and sacrifice that war entails, so it's not a particularly unique takeaway.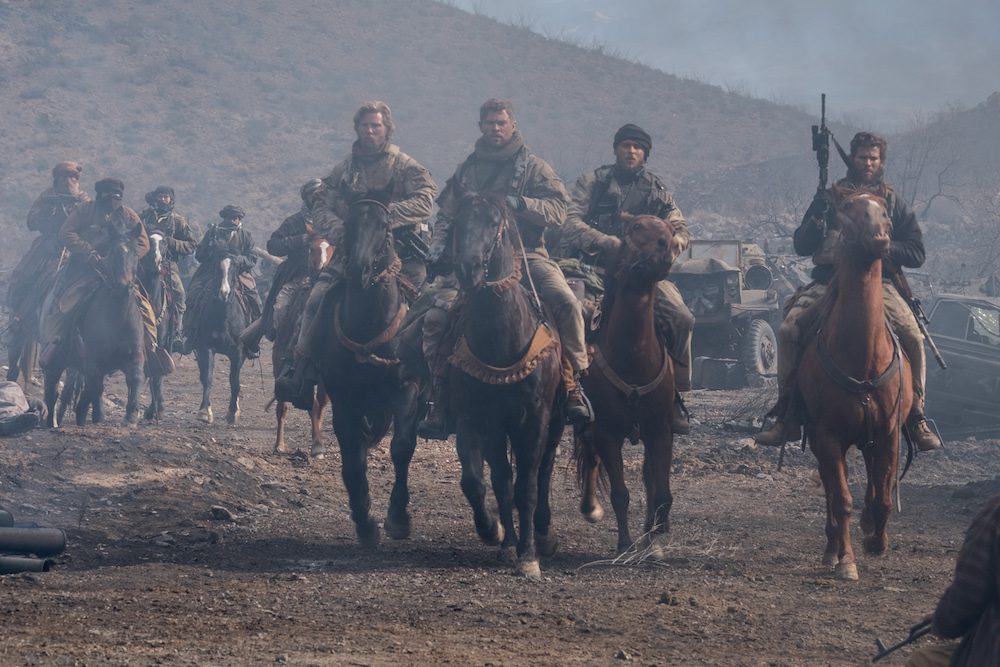 Michael Shannon (Cal Spencer) and Michael Pena (Sam Diller) give exceptional performances as soldiers with strong and engaging backstories, allowing you to see just how much fear and uncertainty they hide behind their supposedly strong demeanours. While Chris Hemsworth (Mitch Nelson) may not match these two in terms of delivery, his acting has improved greatly since his earlier days in the film industry, and you can see the tremendous effort put delivering his role.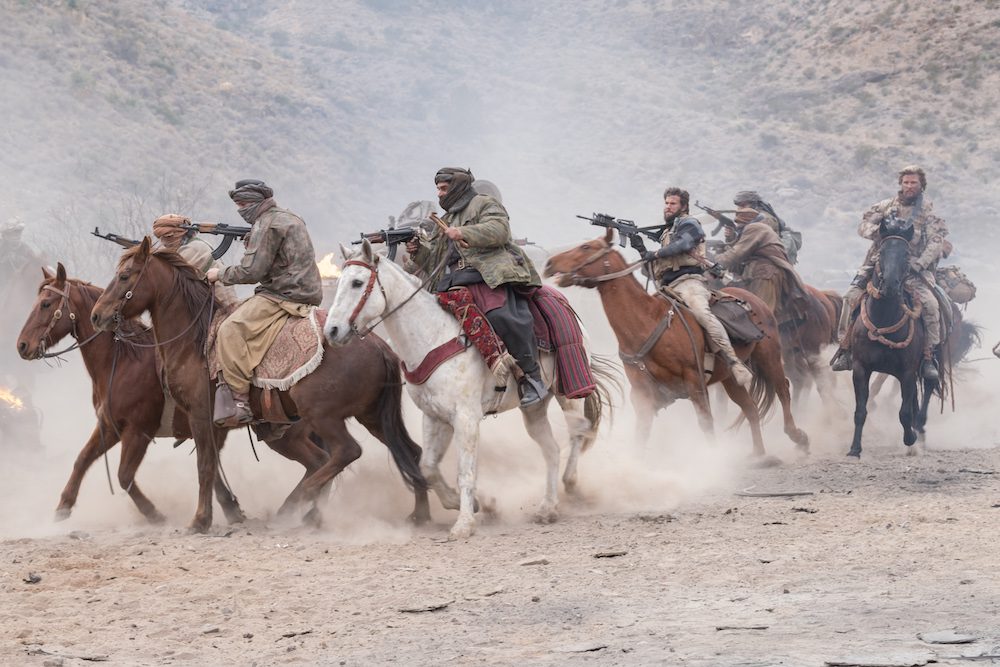 The combat scenes are gritty and violent without being overly so, and the flow of battle can be difficult to follow at times. Rather than detracting from the film, this instead emphasises just how unpredictable and unstructured war is, which is a a major area of character growth for Mitch Nelson. There's never a clear winner or loser in those scenes, with both sides usually taking losses that make you wonder how the main characters can possibly continue on to their next mission.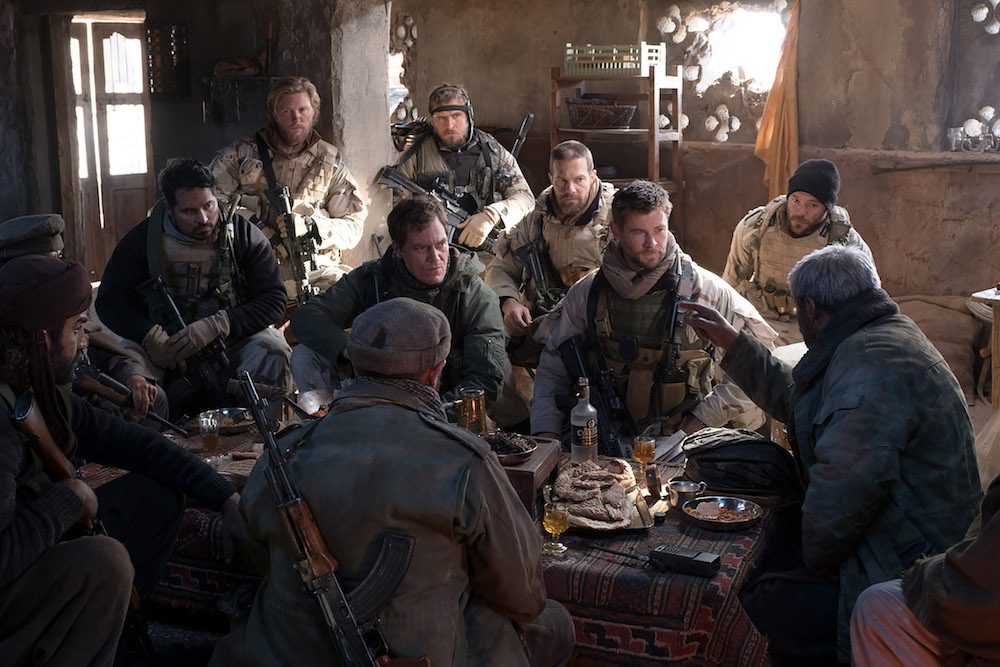 "12 Strong" may not stand out from most war movies, but the acting and combat scenes are where the film shines. There's a surprising amount of emotion in the film given all the constraints it has, and you'll probably find yourself pleasantly surprised at how the story is executed.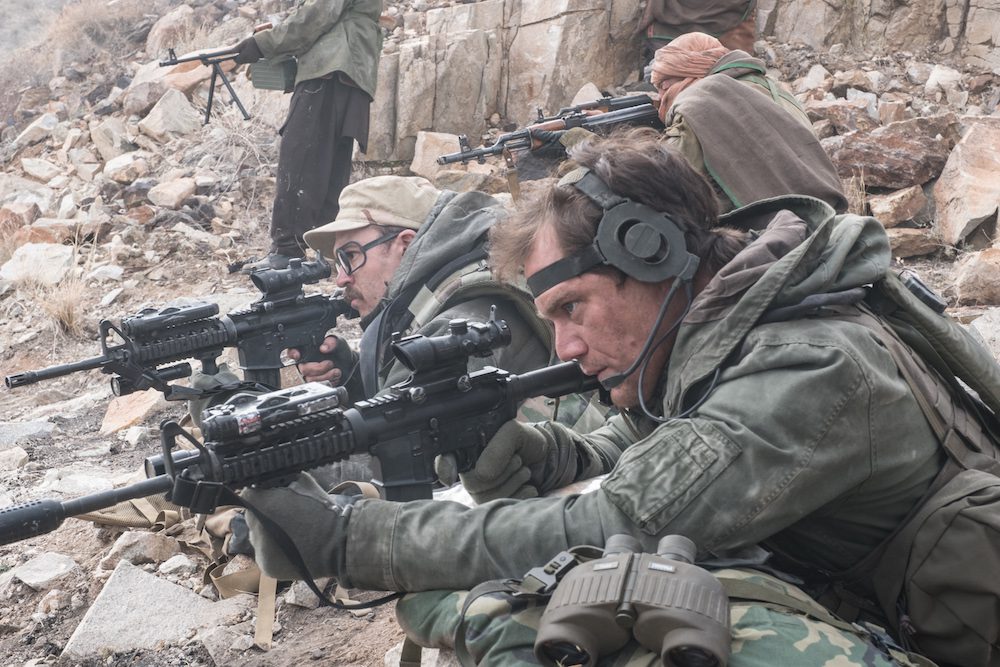 Should you watch this at weekend movie ticket prices? If you like war films.
Should you watch this at weekday movie ticket prices? Yes.
Score: 3.5/5
Secret ending? No.
Running time: 129 minutes (~1.25 hours)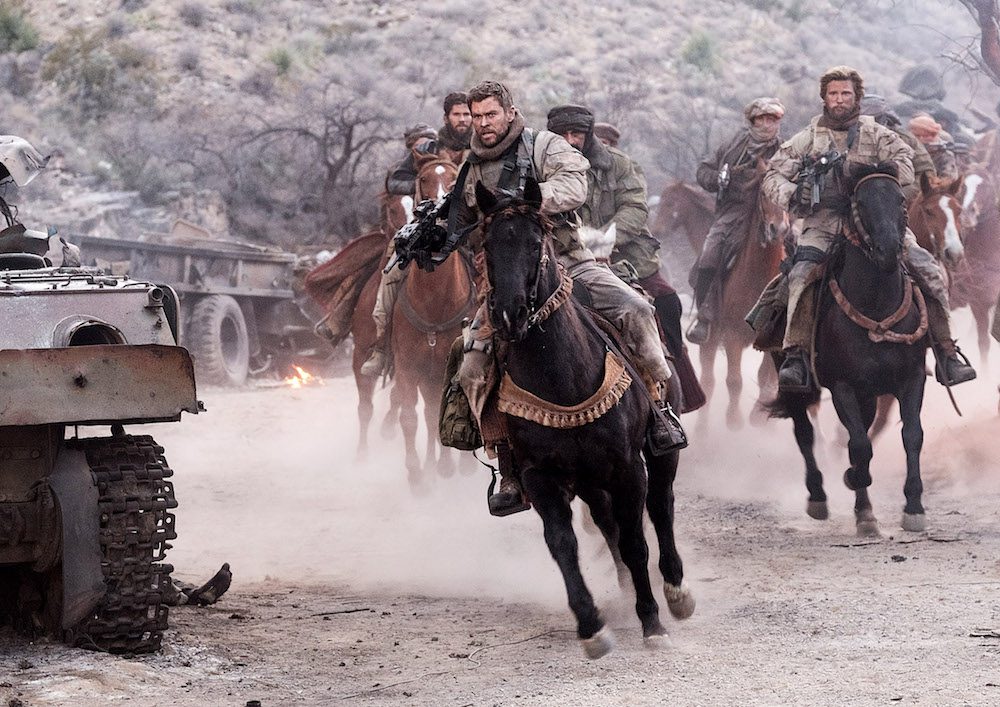 "12 Strong" is an American war drama that's based on the book "Horse Soldiers", an account of an American mission into Afghanistan as a response to the 911 attacks.
The film is directed by Nicolai Fuglsig and written by Ted Tally and Peter Craig. It stars Chris Hemsworth (Mitch Nelson), Michael Shannon (Cal Spencer), Michael Pena (Sam Diller), Navid Negahban (Abdul Rashid Dostum), Trevante Rhodes (Ben Milo), Geoff Stults (Sean Coffers), Thad Luckinbill (Vern Michaels), William Fichtner (John Mulholland), Rob Riggle (Max Bowers), and Elsa Pataky (Jean Nelson). It is rated NC-16.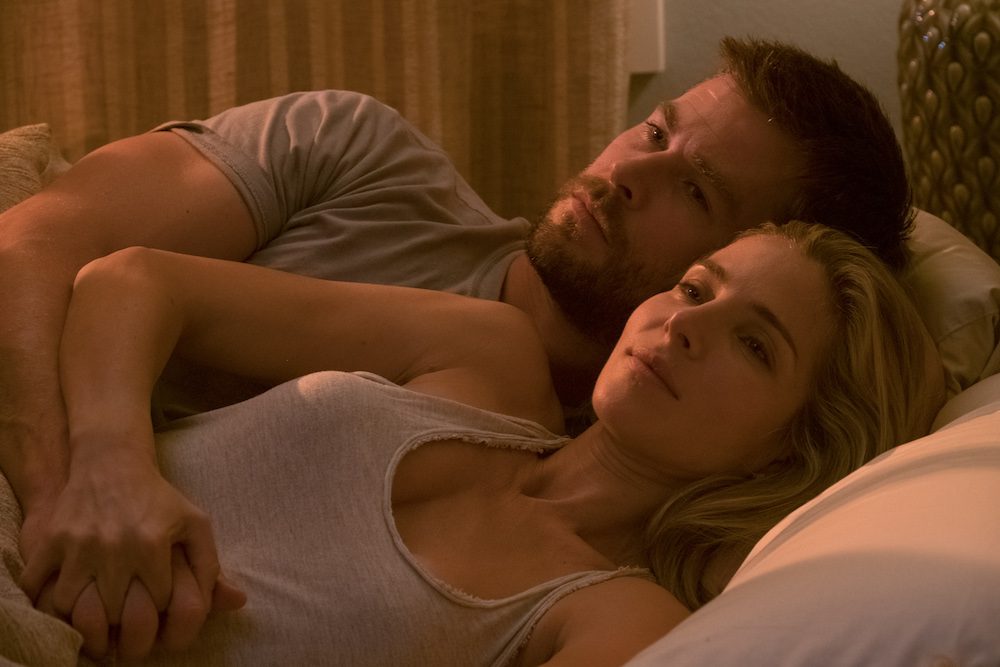 "12 Strong" opens in cinemas:
– 18 January, 2018 (Singapore)
– 18 January, 2018 (Malaysia)
– 17 January, 2018 (Philippines) 
This article was written for and first published on Yahoo Singapore.
---
Follow Marcus Goh (yes, referring to myself in third person) on Facebook and Instagram for more (presumably) good updates!
I'm a Singapore television scriptwriter who's written for Lion Mums, Crimewatch, Police & Thief, and Incredible Tales. I'm also a Transformers enthusiast and avid pop culture scholar. You can find me on social media as Optimarcus and on my site.
Send me an email if you want to get in touch!
---
---