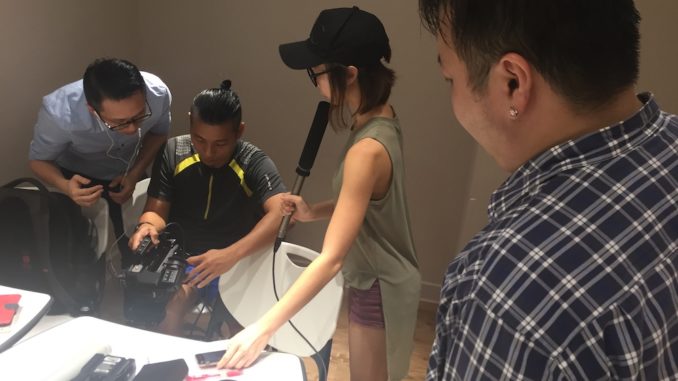 We had a production meeting the other day for my upcoming short film, "Raffles v Utama: Dawn of Singapore".
It was really more of a tech meeting and equipment check to test out the Ursa Mini Pro from Blackmagic, who kindly lent us the camera for the shoot. Thanks guys!
I write about it as if I know my cameras but honestly, I had no idea what it was until I realised that Jian Hui (director of photography) was elated to find out that we were using that instead of his own camera. The original plan was that we would use his camera, since, erm, I think the other option was probably a DSLR or my iPhone, which is dying.
Which is why although I should be trying my best to extol the features of the Ursa Mini Pro, I can't really do so and I think it's slightly embarrassing to be admitting I don't know my camera equipment all that well.
Charmaine (producer) (who got us the cameras from Blackmagic!) and Adrian (soundman) (and the owner of Joyous Learning, where we're shooting) were also there with our tech consultant WeeHan to test out our boom mikes and… er… cables. I really don't know what they were doing.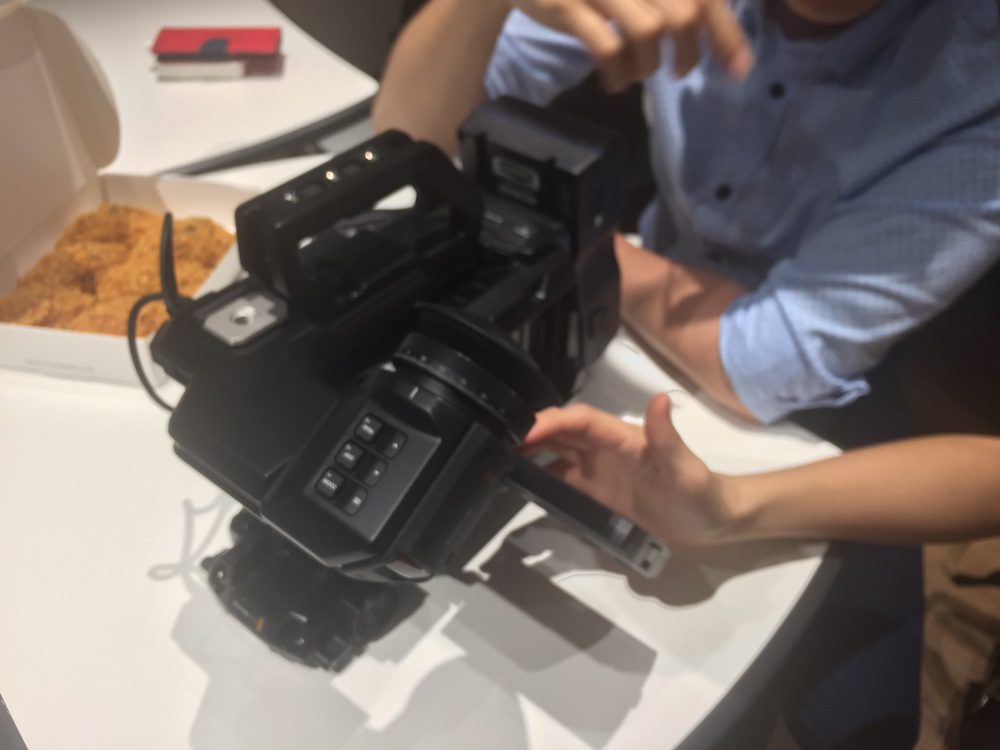 I'm damn out-of-date when it comes to equipment
As you can see from the picture above, I can't even take a photo that's in focus. Sigh.
I tried to learn what was going on while Jian Hui and Charmaine were discussing the capabilities of the the camera, but after 30 seconds and 40 unknown words and acronyms, I gave up and sat down somewhere to just watch and feel inadequate about not knowing technical equipment.
Then I saw them poking the preview screen. I thought it was weird.
Then I realised it was a touchscreen and it was responding to their fingers.
Like an iPhone.
As in, it was as responsive as an iPhone. You know how most touchscreen consumer cameras have, erm, kind of crappy touchscreen controls that don't really respond to your fingers and take an eternity to respond?
Yeah I was quite shocked to find out that professional cameras have upgraded to touchscreen functions now, as they both told me, and I kept quiet again.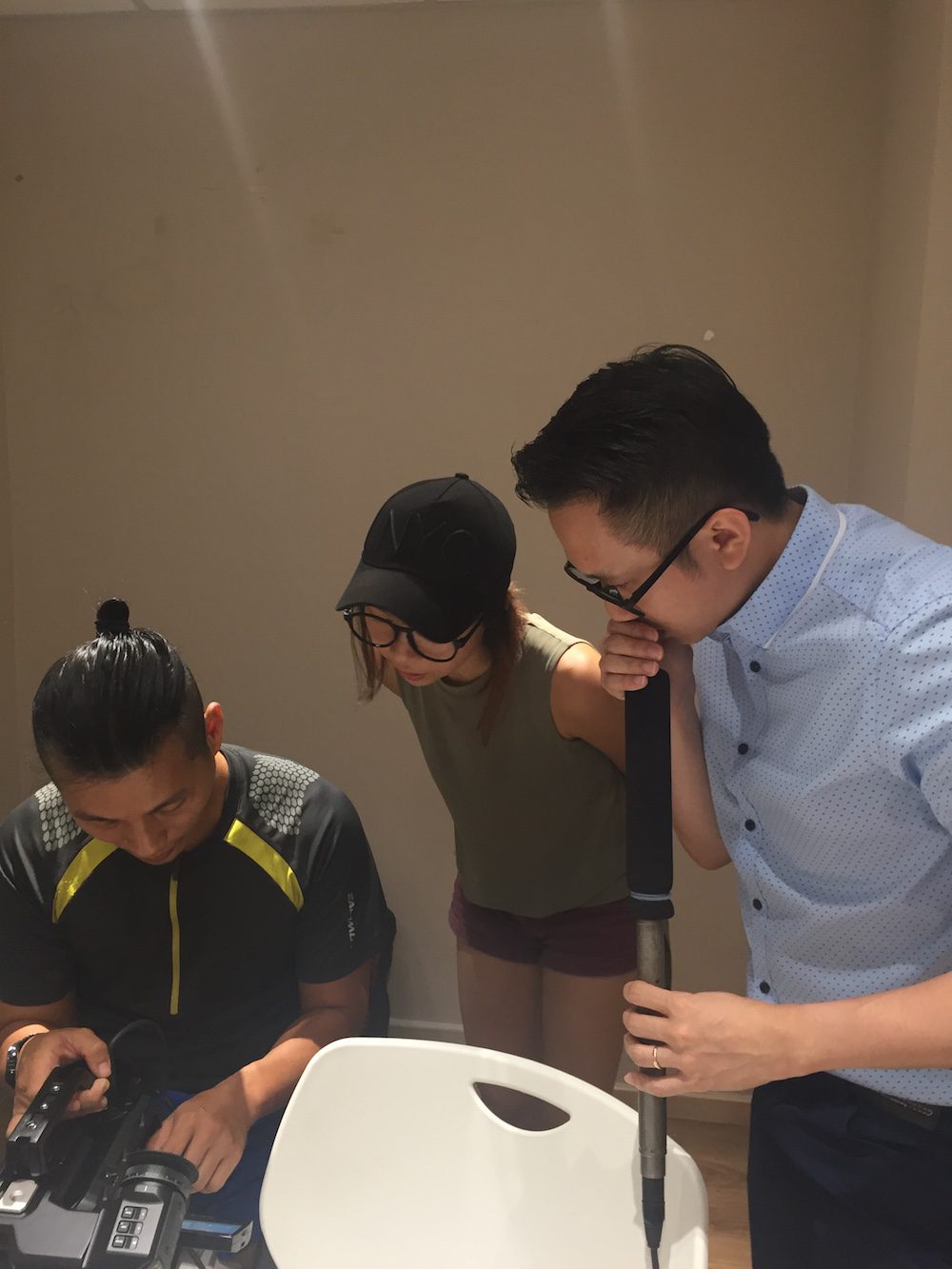 I sort of know what happens – in theory
Okay so another confession is that I forgot what XLR cables are until someone said "you know, the big cables with many holes".
I remember that I really hated patching cables in school because I felt that it should be a lot more intuitive and it wasn't, and it felt like it was unnecessarily difficult.
Also I don't remember camera batteries were called V-mount batteries back when I was in school but maybe they were and I wasn't paying attention.
In any case, I am proud to say that I managed to explain how everything works, in theory, when someone else asked me what certain equipment was for and why we had to loan more equipment than a car could hold.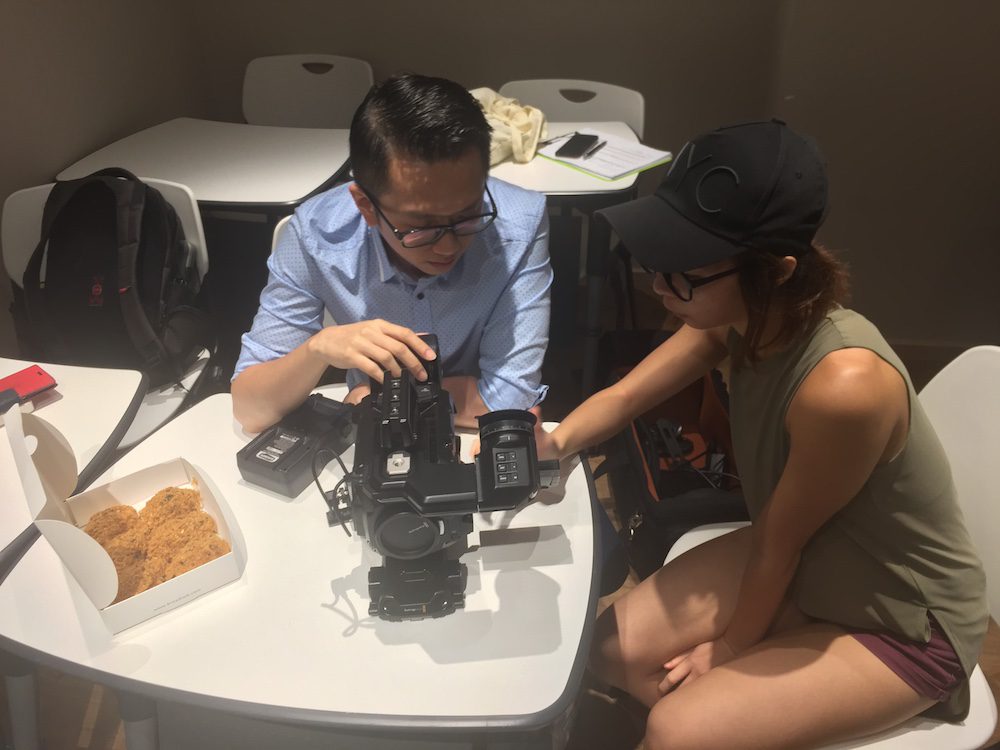 Sound and fury
We also tested the boom mikes.
And I got to say the word "phantom power" which I get a bit of a thrill out of because it sounds cool, but really, it's just saying the boom mike is powered by a cable.
I have a bit of a hangup when it comes to audio because in a previous short film (which Charmaine also helped on), we had some disasters where we lost our good audio. So this time around, we're shooting with two sources of audio… just in case.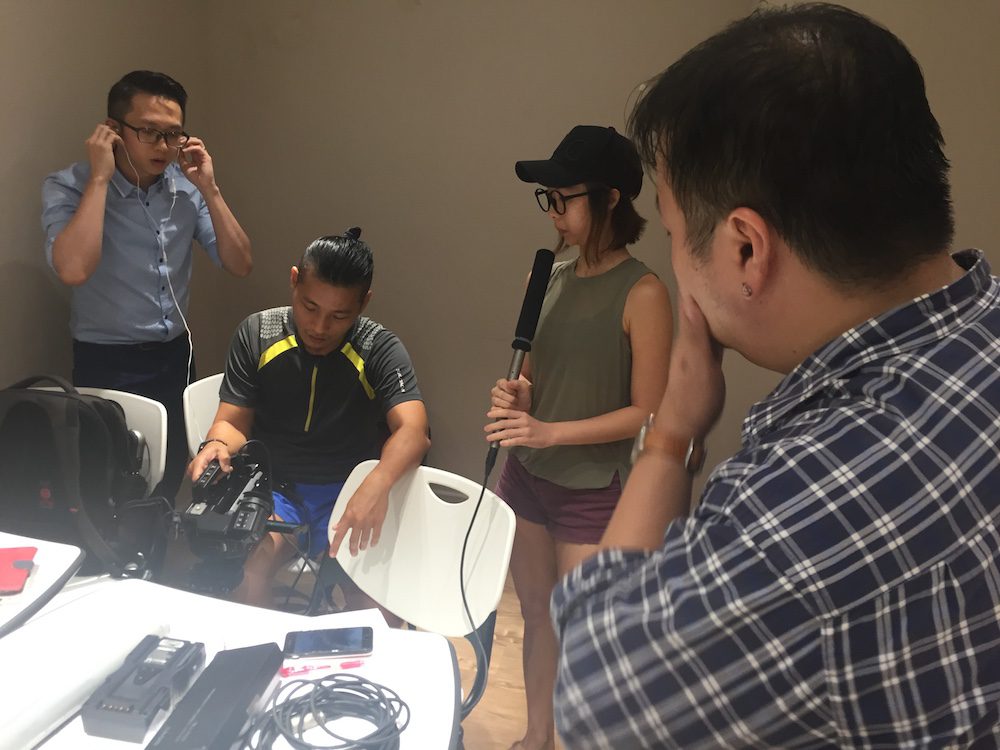 Inadequacy
Yeah okay I sometimes feel a little, erm, inadequate that so many talented people have agreed to help me out when, well, I feel all I did was kind of luck out on a funny idea that, fortunately, many people have also found funny.
I wished I had a bit more talent in other filmmaking areas, like camerawork or sound or lights or editing, since those jobs require specific technical knowledge that is clearly not very easy.
The problem with being a writer is that any monkey can bang out a few words and claim to be a writer. And I actually know a few monkeys who claim to be writers (when they can't even string together a grammatical sentence), so it's not like I'm exaggerating when it comes to this. You can't really do that with other, more technical areas – you'll get found out immediately.
So I'm really grateful for all the people who've got all these other skills that I don't have coming to help me out on a project that I couldn't possibly complete alone.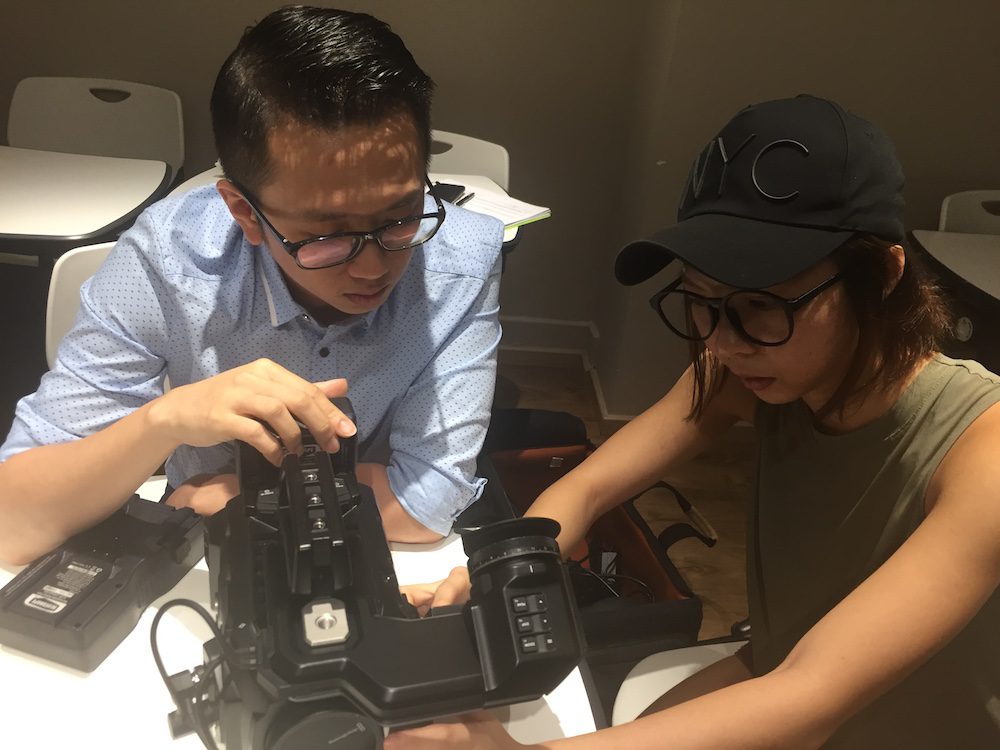 The magic of production
And that's where, in a way, the magic of production comes from. It's the fact that all these different people with all these different skillsets can come together to create something that's far greater than the sum of their individual efforts.
I definitely wouldn't have been able to make anything look or sound or feel amazing, which is where everyone else comes in.
And as my parkour coach says (or said) (or quoted from someone) (also, I got to know my boom operator, Desmond, from parkour lessons) (which is another story for another time), together we are stronger.
I really hope I didn't misquote that.
So thank you everyone, for helping me out on this. And putting up with my kancheongness.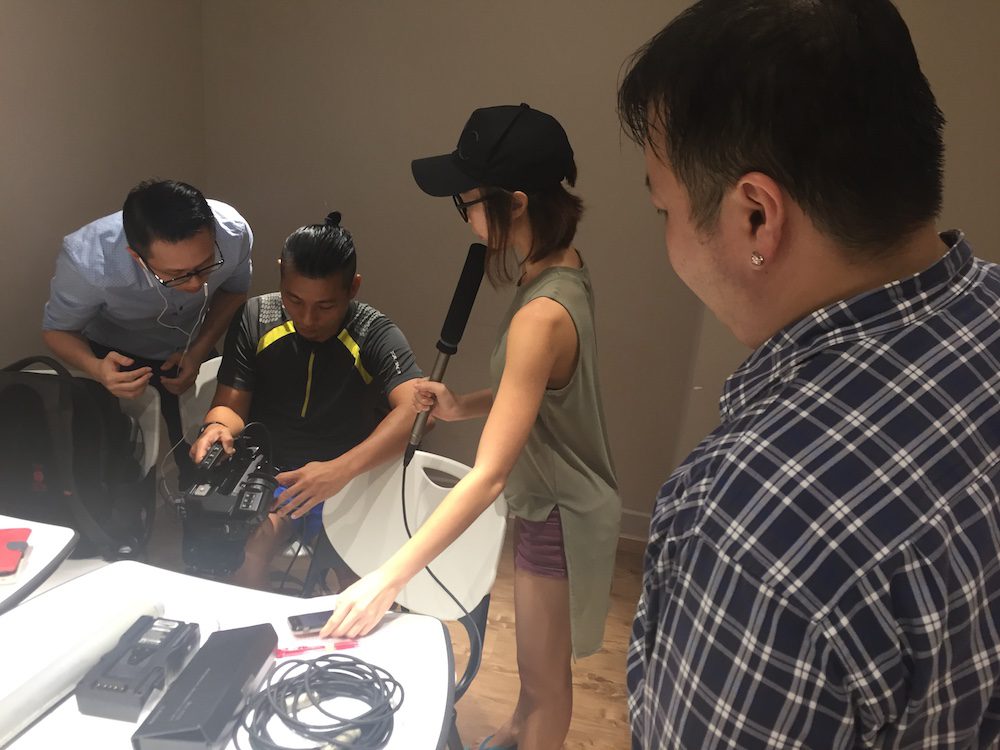 What's there left to do
At this point we've actually already gone into production, but I wrote earlier that I'll try to document the process, so I'll discuss rehearsals and other pre-production matters before telling you all about what went on (and didn't go on) during the shoot.
No scandals went on. At least none that I know of la.
---
Follow my GV25 Film Shorts Competition Journey!
[GV25 Film Shorts] So I'm in a short film competition…
[GV25 Film Shorts] I met my mentors (Tree Potatoes)! Rewriting in progress
[GV25 Film Shorts] I found all my cast! Plus more help appeared
[GV25 Film Shorts] Equipment check and feelings of inadequacy (not that kind of inadequacy)
[GV25 Film Shorts] Secretly kancheong during that nobody would laugh during the script read
[GV25 Film Shorts] Prep before the big day and whining about carrying equipment
[GV25 Film Shorts] The very, very, very long shoot days that we pulled through [Part 1 of 2]
[GV25 Film Shorts] The very, very, very long shoot days that we pulled through [Part 2 of 2]
[GV25 Film Shorts] Editing and the great escape from post-production hell
[GV25 Film Shorts] Animating 16-bit Final Fantasy games and mysterious photo shoots for posters
[GV25 Film Shorts] The finale: I didn't win and here's how I dealt with it
Raffles v Utama: Dawn of Singapore
And my hashtag is #RafflesVUtama if you want to check it out on Instagram!
---
Follow Marcus Goh (me lah) on Facebook and Instagram for more (presumably) good updates!
I'm a Singapore television scriptwriter who's written for Crimewatch, Police & Thief, Incredible Tales, and Point of Entry. I'm also a Transformers enthusiast and avid pop culture scholar. You can find me on social media as Optimarcus and on my site.
Send me an email if you want to get in touch!