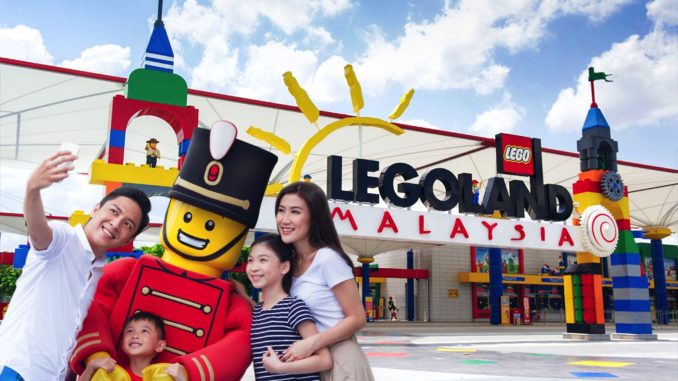 By Marcus Goh and Adrian Kuek
The school holidays are almost here! However, for many families, especially those with young children, a long distance trip might be out of the question. Besides staycations at Resorts World Sentosa (since there's Universal Studios Singapore nearby), a favourite option for many families is Legoland Malaysia. It's near enough that travelling isn't a headache, but far enough inside Malaysia that people will think twice before calling you and incurring international call charges.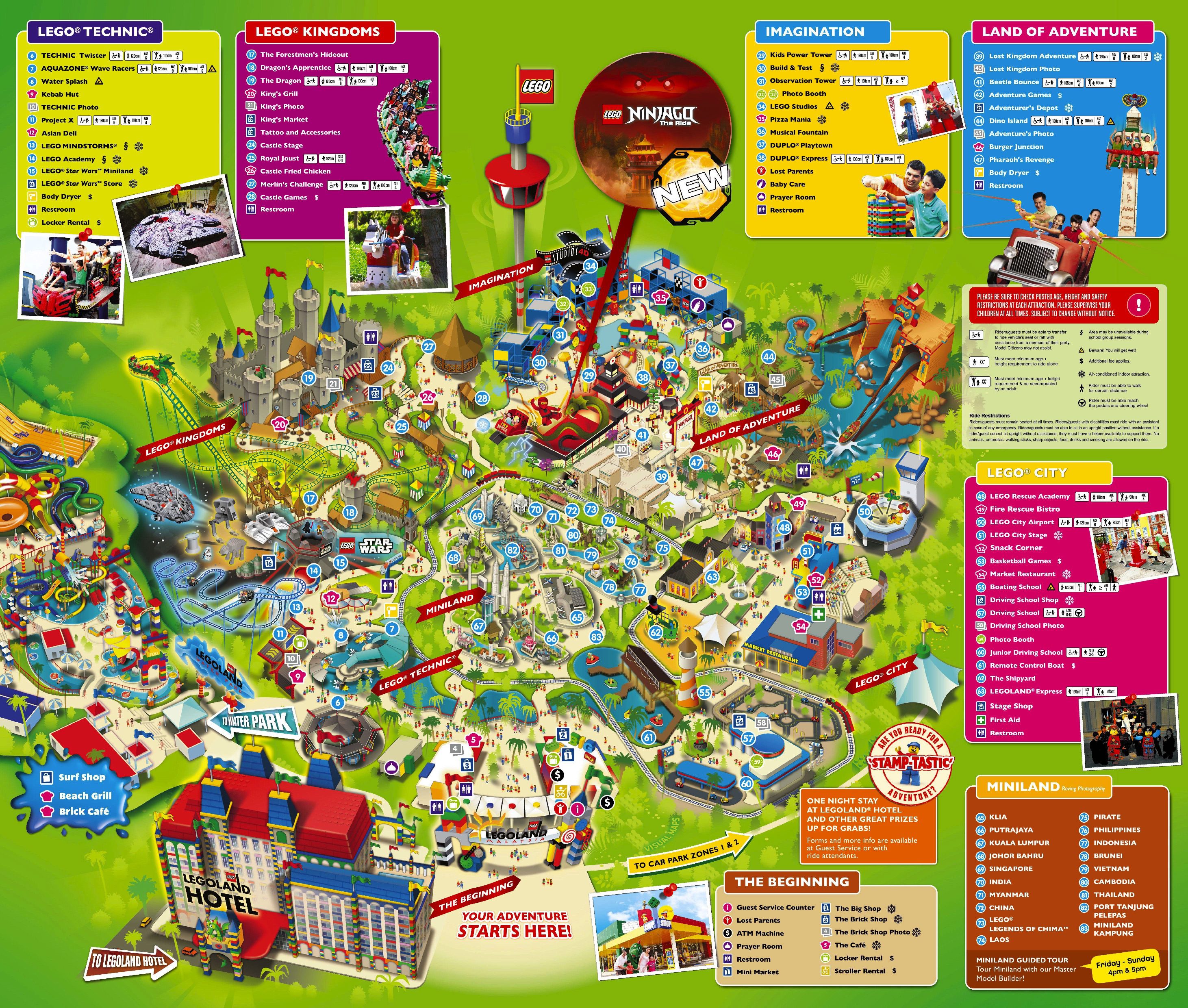 But even though it's the holidays, it doesn't mean your child stops learning. Remember that if even a trip to McDonald's can be educational, so can a trip to Legoland Malaysia. Here are some tips on how to help your child have fun and learn something new while they're there!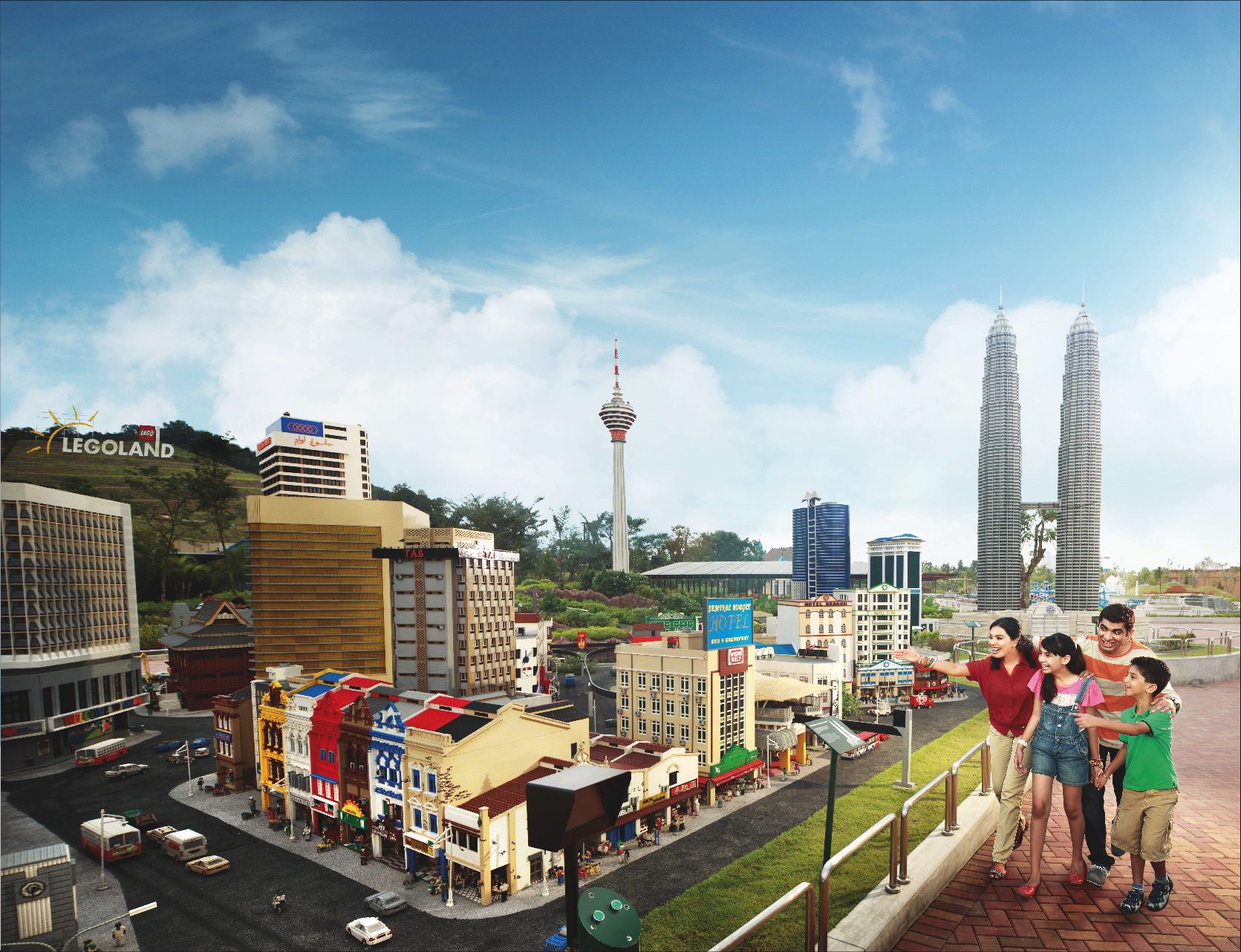 1. Ask children to visit and identify the landmarks in Miniland: Asia (Map Area 65 – 83)
Miniland: Asia is an area in Legoland Malaysia where famous landmarks are recreated using Lego bricks. The landmarks are mainly from Southeast Asian countries, such as Cambodia's Angkor Wat, Myanmar's Karaweik Hall, and Thailand's Wat Arun.
For many children, learning Social Studies, History, and Geography can be boring, especially when all they have are photo references and a textbook. This is a chance to inject some life into those subjects by showing them a tangible recreation of these landmarks in a fun and colourful way. Once their interest has been piqued, you can go on to show them pictures and videos of the real-life landmarks and let them find out more about those places.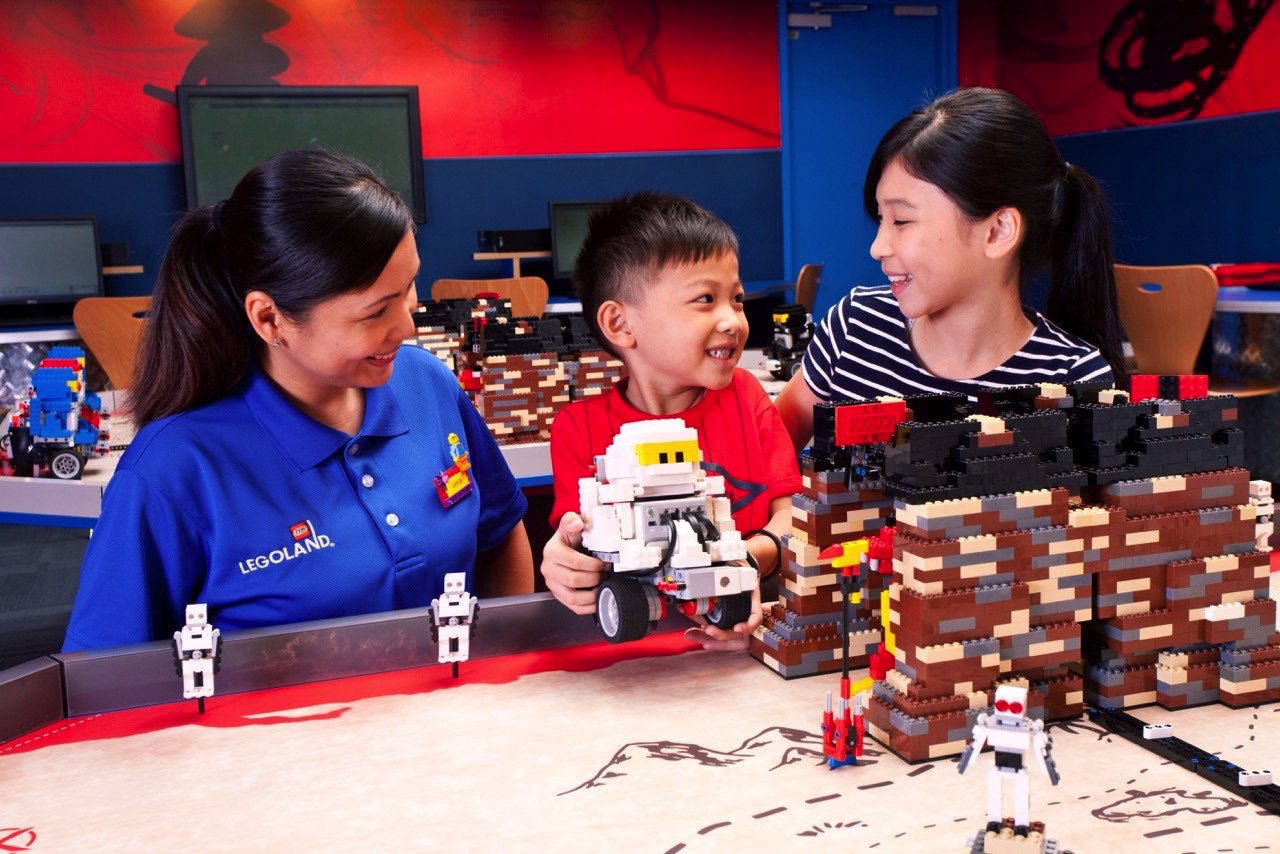 2. Lego Academy (Map Area 14)
At the Lego Academy, anyone can build Lego models. It goes by theme, so this month, the Lego models are all related to Star Wars.
The benefits of playing with Lego are manifold.
For children below the age of 6, it helps develop fine motor skills (when they place bricks against each other) and builds confidence when they complete a model.
For older children, it hones their problem solving skills, increases their awareness of engineering, and develops persistence and grit in them.  Not only that, but it's also a great way for them to see geometry and area and perimeter concepts in actions, especially with all those studs forming a discrete grid for measuring lengths.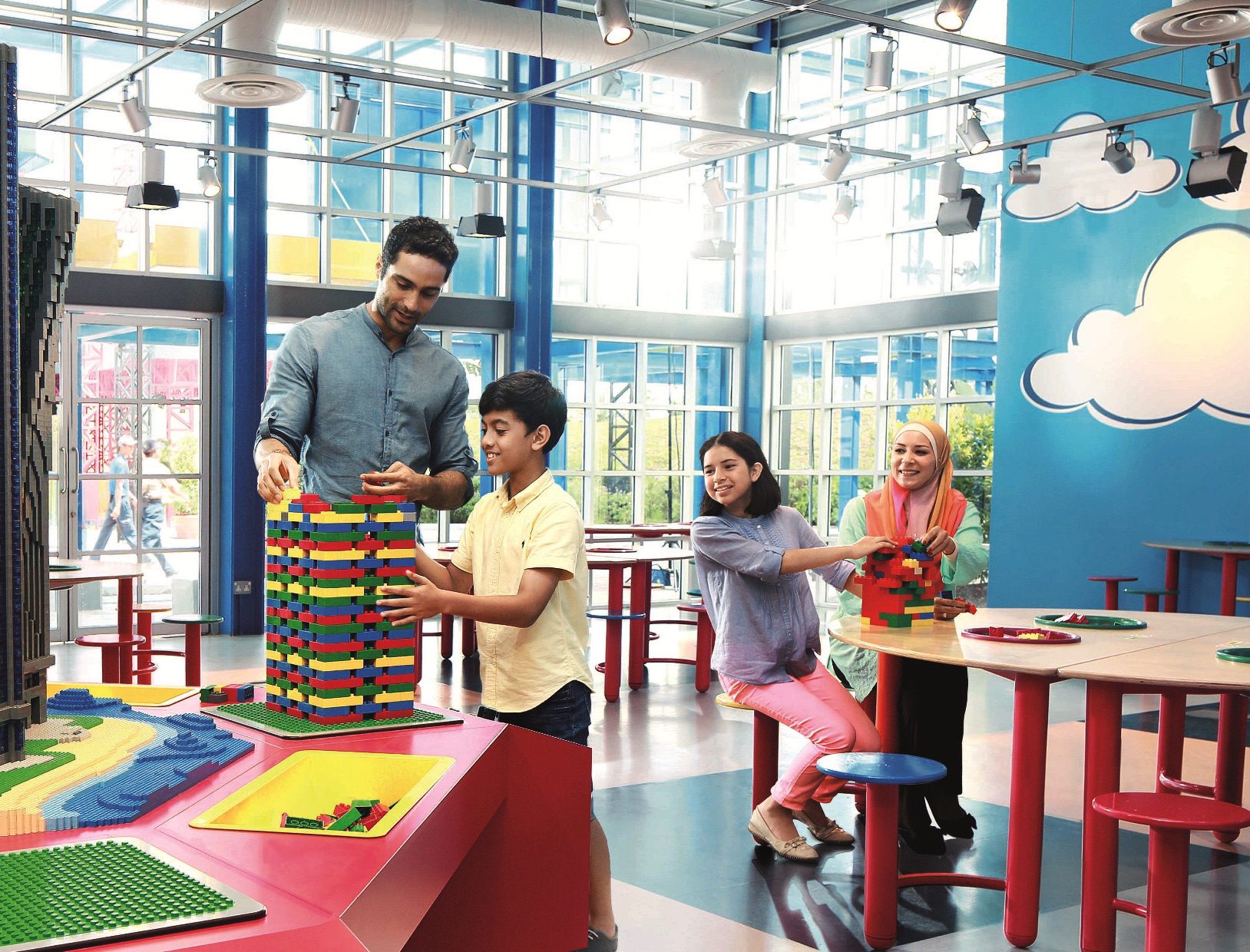 3. Build earthquake-proof Duplo structures at the Build and Test Centre (Map Area 30)
As mentioned earlier, building Lego and Duplo structures improves the spatial awareness of children, as it allows them to visualise three dimensional structures and understand how they look and function. What makes the Build and Test Centre even more interesting is that they have a table that simulates earthquakes so that you can pit the stability of your structures against a shaky ground!
This is useful for budding architects, but even at a more elementary level, a sound understanding of three dimensional structures will help immensely in the topics of geometry, and area and perimeter. The Build and Test Centre is a good place for tactile learners and children who face challenges in visualising shapes and objects, since it offers hands-on experiences with 3D shapes.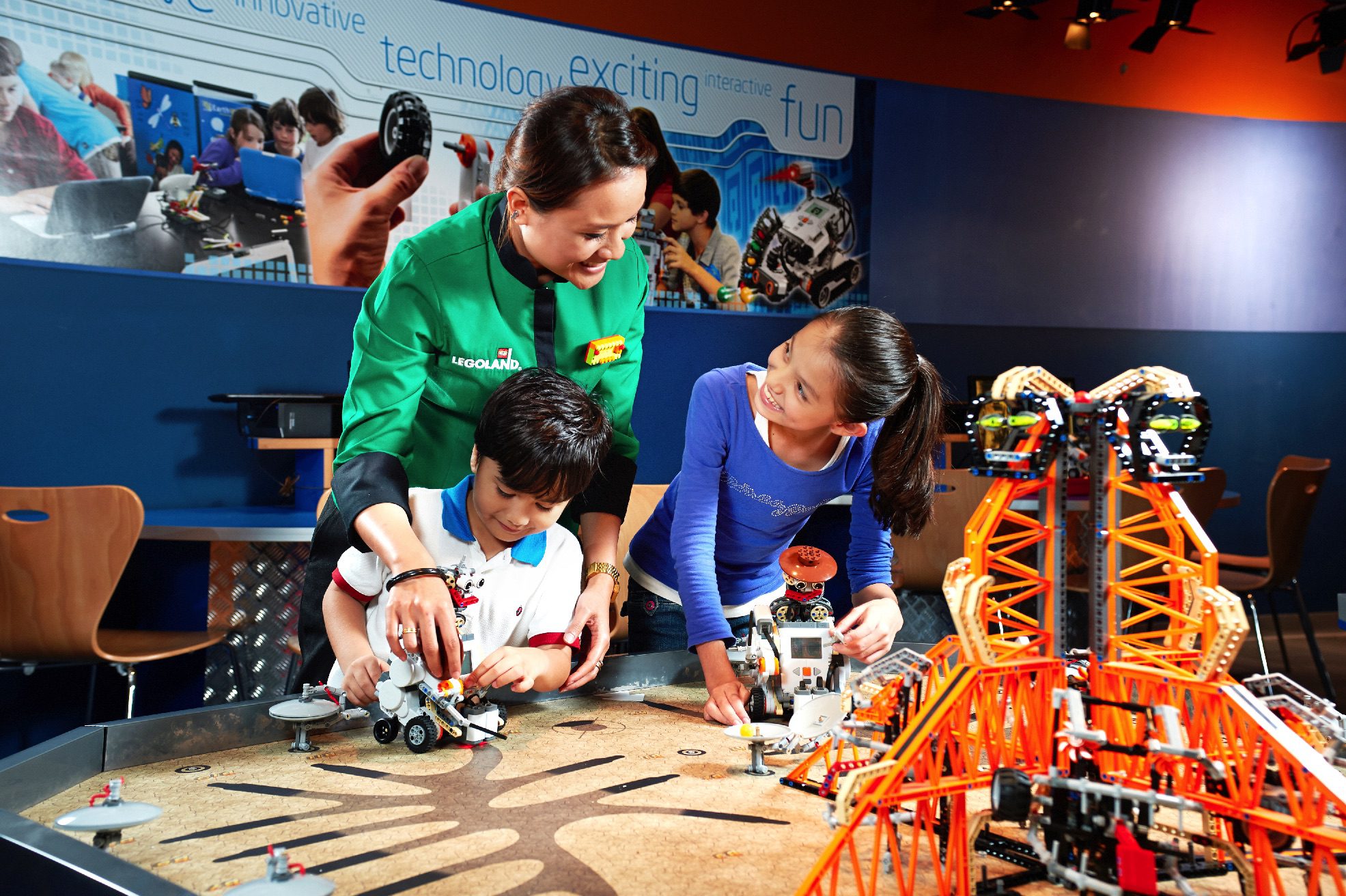 4. Learn programming at the Lego Mindstorms workshop (Map Area 13)
If your child has a flair for computer programming, then they can hone their skills at the Lego Mindstorms workshop. Programming is not just a quirky hobby anymore — with the government's increasing emphasis on coding and programming (as evidenced by the introduction of computing and robotics subjects into the secondary curriculum), programming will soon become a very valuable and useful skill in the new digital economy.
Children will need to program pre-built robots so that they can move and complete a mission. Although there's a minimum age limit (6 years old), there's no maximum age limit, so parents can join in with their children and not look awkward. No prior knowledge of coding is required, so anyone with an interest in programming can take part.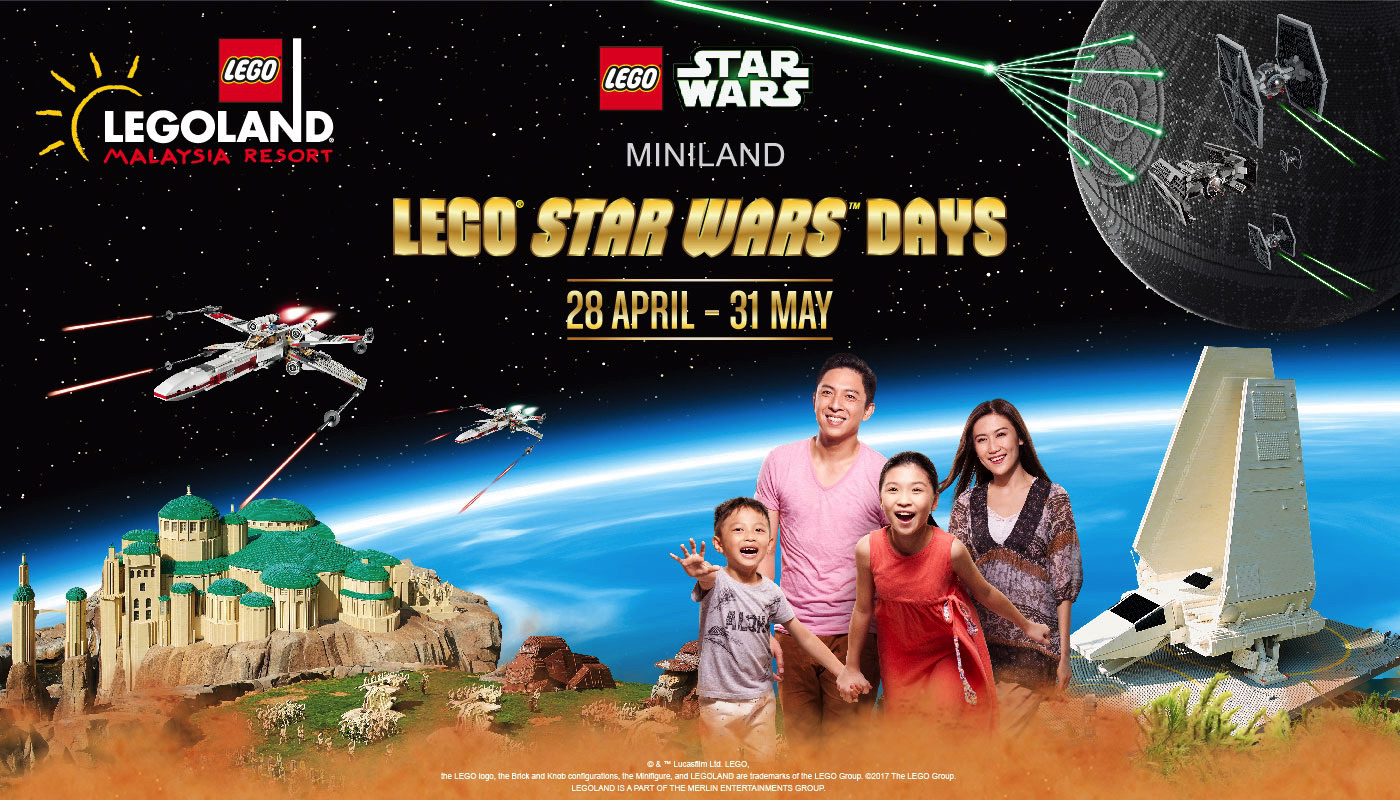 If you come during the month of May, you'll also be able to take part in another educational attraction as part of Lego Star Wars Days! Lego Star Wars Days is the annual Legoland Malaysia event that celebrates Star Wars in its Lego incarnations.
If your child enters Legoland Malaysia dressed in a Star Wars costume, he or she will also get free entry into the park for the month of May.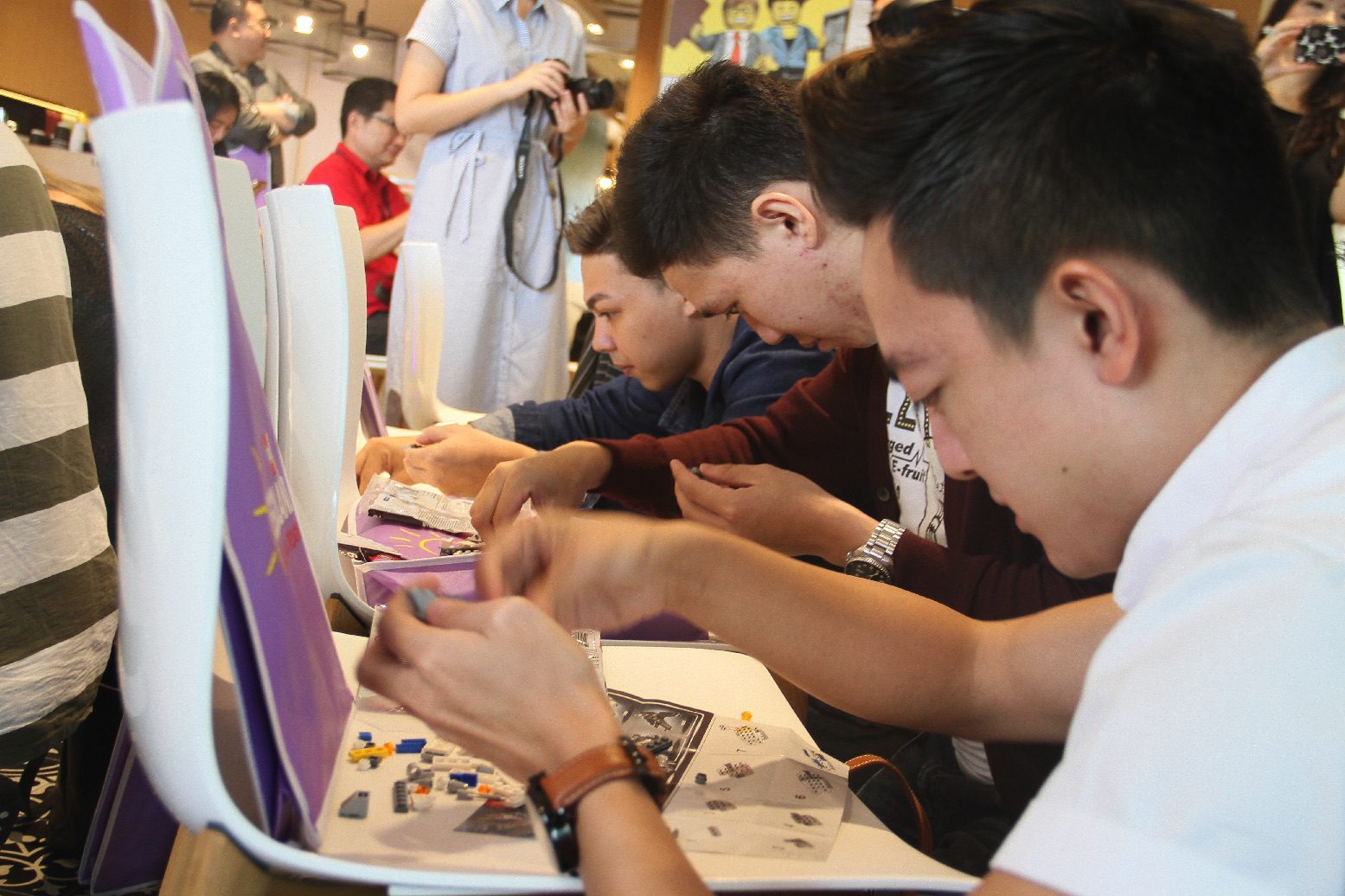 5. Speed Building Competition at the LEGO City Stage (Map Area 51)
This is just like the Lego Academy, but with a twist — participants will be racing against each other to see who can build complete an R2-D2 or BB-8 model first! It's a little like building Lego under exam conditions, where you have to be accurate and speedy at the same time. However, it's not as long as a regular exam. It'll take 20 minutes at most, and is a fun way to learn how to cope with stress and pressure in a non-threatening environment.
Tickets for Legoland Malaysia are available online.
This article was written for and first published on Yahoo Singapore's Grade Expectations.
Grade Expectations is a weekly feature on education in Singapore. Expect fun activities, useful tips and insightful news on learning. It's not just about your child's grades — it's about raising a great child!
---
Marcus Goh runs Write-Handed, a creative writing studio. At the same time, he teaches English at The Write Connection. He has been a specialist tutor for English and Literature (Secondary) since 2005.
Adrian Kuek runs Joyous Learning, an enrichment centre that specialises in English, Mathematics, Science and Creative Writing for Primary. He previously served as the academic director of one of Singapore's largest enrichment centre chains for over seven years.
If you liked the article, follow me on Facebook and Twitter for more (presumably) good updates!
To get in touch with me, send an email!