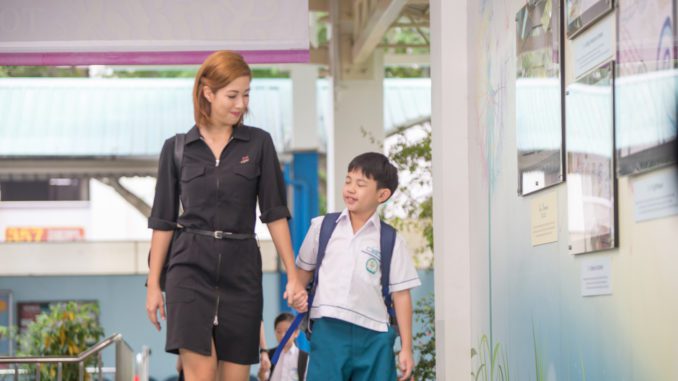 By Marcus Goh and Adrian Kuek
The term for the uniquely Singaporean mum is the Lion Mum, as dubbed by the popular family drama series "Lion Mums", which is about mothers and raising children in Singapore. A large part of this is thanks to our education system, which can sometimes be baffling to navigate with the constant updates and changes to the different syllabus.
Series creator Jean Yeo spent over a year researching for the second season of "Lion Mums", which premieres on 9 August, 2017 at 10pm..
Yahoo Singapore spoke to the 47-year-old mother of one about her experiences as a real-life Lion Mum.
"You're constantly learning as a parent," said Yeo, who has a 9-year-old son. "And this is true – sometimes you hear this, oh you want to try that."
"I thought that before you go to [primary] school, you should have fun," said Yeo of pre-school education. She had previously sent her son to a play-based pre-school before Primary 1. "I didn't want him to have homework."
"Big mistake," she laughed.
"When I looked at the MOE syllabus, I really believed you just needed to be able to count from 1 to 20, to learn A to Z. I was like, 'he can do that'," Yeo said. "I got a shock when he went to Primary 1 and everybody else was super prepared."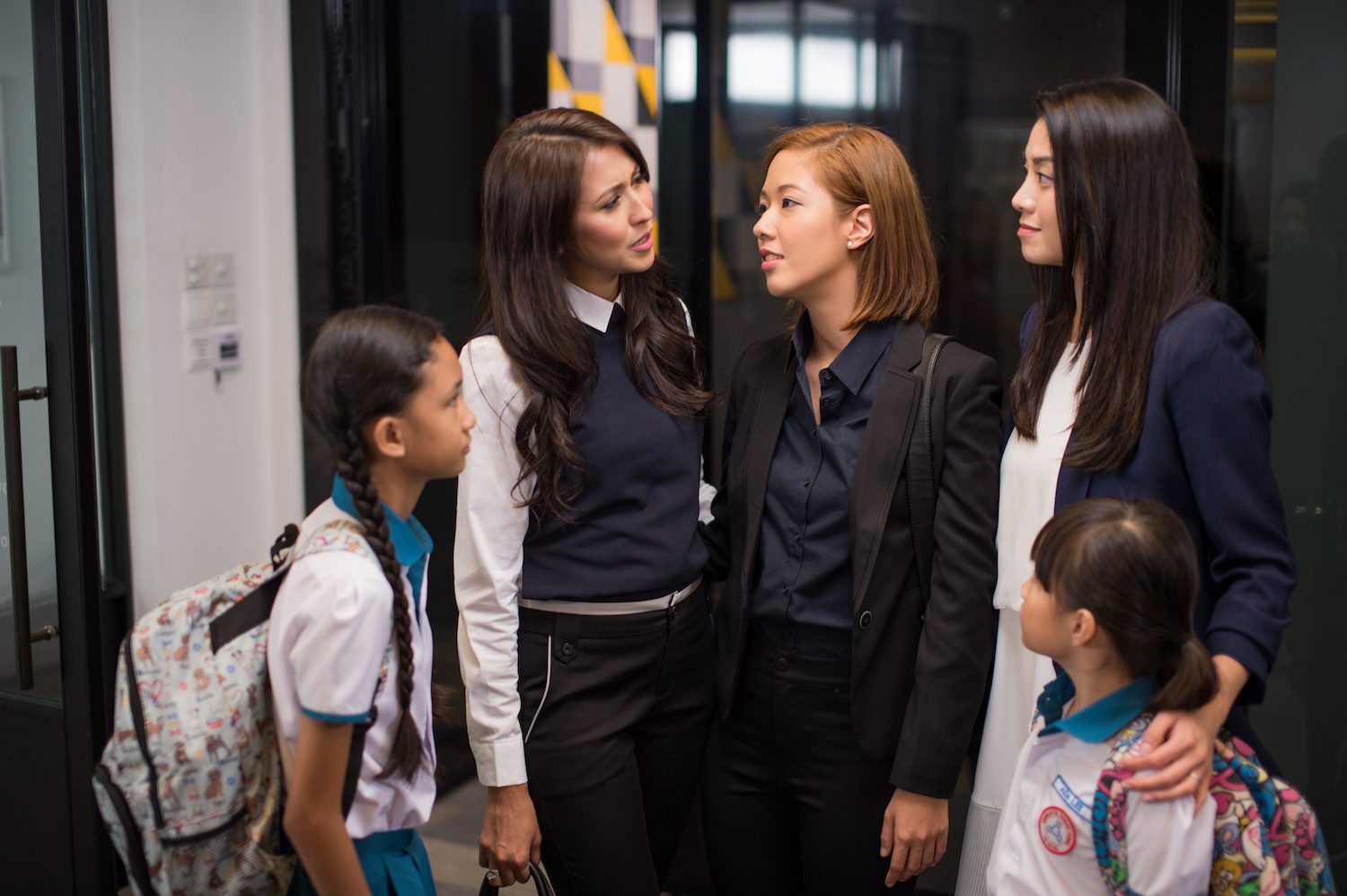 The executive producer shared what she had learnt about her son's classmates.
"I realised that a lot of the kids who did well [in Primary 1], it's not just the knowledge. It's about being used to sitting down and being able to focus for long stretches."
"In a play-based pre-school [that her son went to], there's no desk. It's a free-for-all, you can go to any room, you can even go up to the principal's office. So it's a huge, 180 degree shift to sitting down, being desk bound for six hours."
Fortunately, her son was able to catch up before the end of Primary 1, thanks to additional enrichment classes.
"From a parent who wasn't so academic-focused, I had to change and become the parent who signed him up for enrichment classes."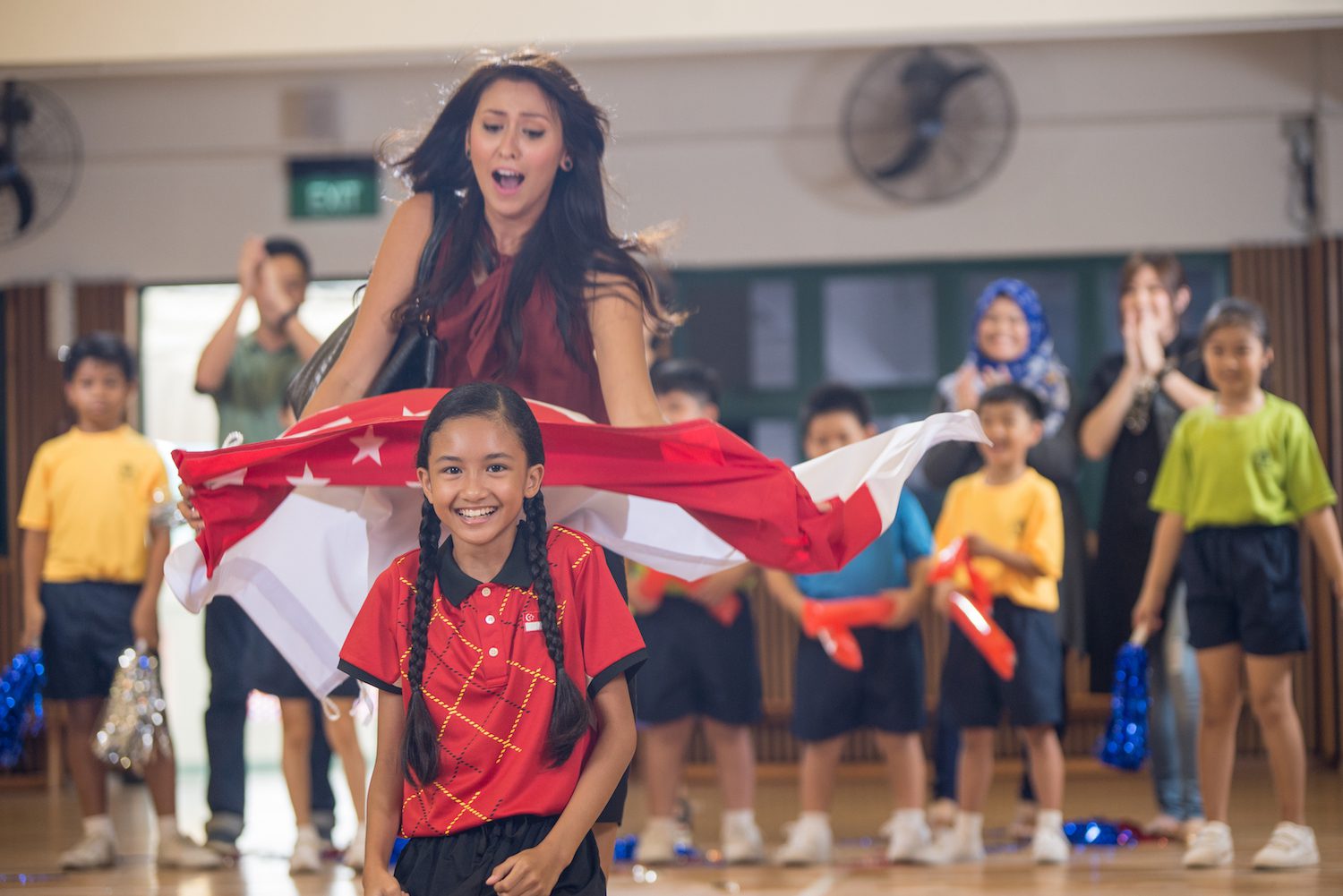 5 observations from over a year of research on Lion Mums
Starting from May last year, Yeo has been doing research about the parenting process and the educational system in Singapore. In the course of her research, she's spoken to multiple principals, teachers, child psychologists, parents, and even students to learn more from their experiences.
Here are her observations for parents of pre-schoolers about education from copious interviews.
1. Do your research before going into Primary 1
"I should have researched more about schooling. I was very proud when I said he couldn't write. Being a busy working mum, I didn't know much about preparing my son for Primary 1. So I put him in a play school that didn't do any enrichment for him," said Yeo.
"What he experienced very different from the local curriculum," she said.
"So with better research, we should have known that the demands of academia can be very different [between a play pre-school and a local primary school]. Being a parent, you have to do all these sorts of research."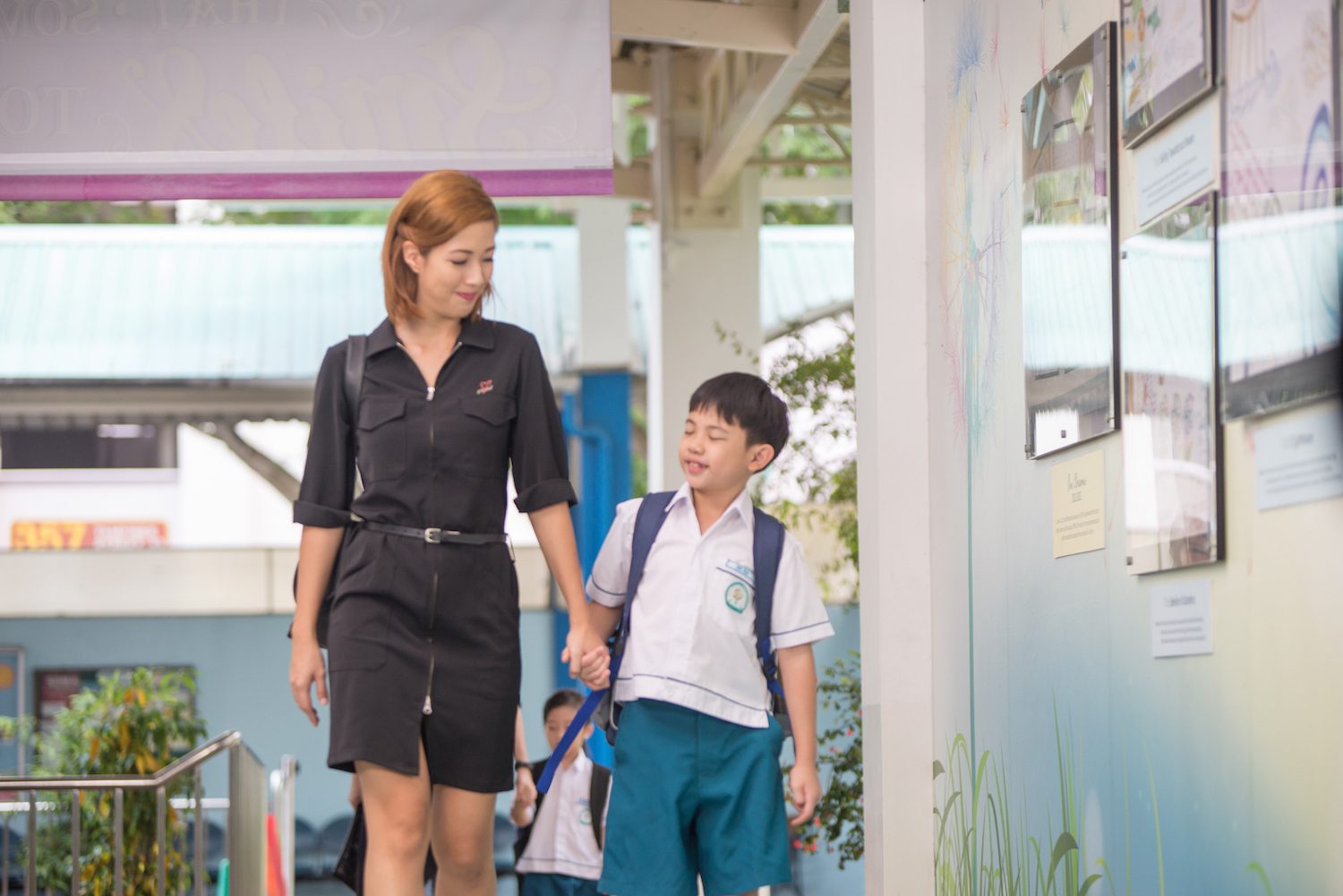 2. Enrol your child in a local pre-school if you want him or her to go to a local primary school
"I wanted him to go to a local school. I've never had any doubt about that, said Yeo. "On hindsight, I should have probably have put him in a more balanced pre-school, that would have prepared him better for a local school system."
"To be honest, if I put him in a regular PAP kindergarten, he would have been well prepared for P1," said Yeo.
There are 18 MOE kindergartens in Singapore, and they are mostly located within primary schools and community spaces, although there is no affiliation between a kindergarten and the primary school it is located in.
3. There's no one standard parenting style
"A stroke on the hand for every careless mistake made – this is actually practiced by a lot of parents," said Yeo. "But these parents are not mad. If their child can take it and if that works for the child, who are you to say no?"
"Another parent might go, 'I don't care about your grades, but I want you to learn about life and failure', and they're okay with failure."
For Yeo, she eschews physical punishment in favour of explaining situations logically and rationally to her son, and sends her son for enrichment classes to improve his grades.
"Parenting is not easy. I've learnt that there's no one standard way to parent a kid. Different strokes for different folks," Yeo said.
"You get different ways that parents love their kids."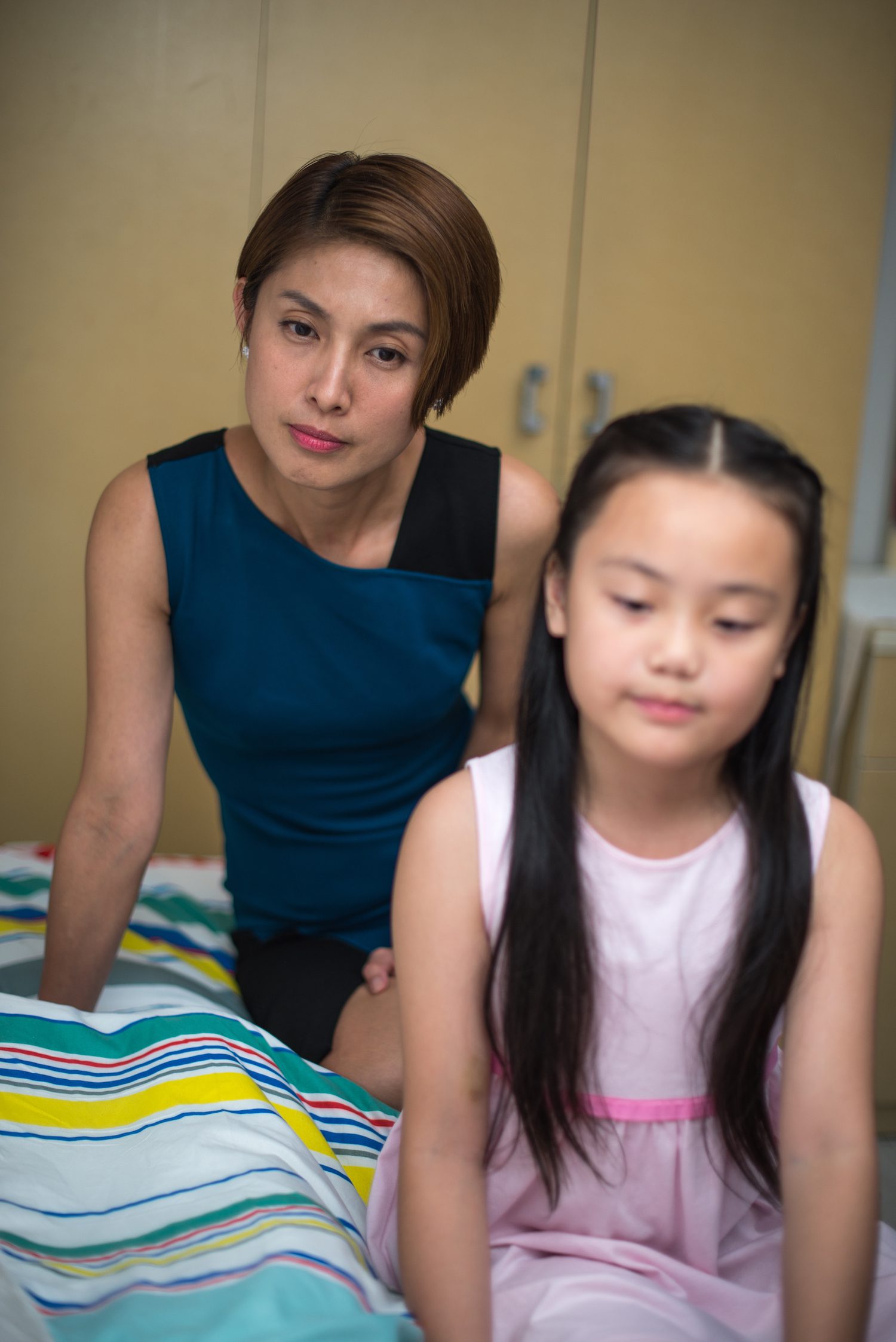 4. Working mums who send their kids for tuition are just as dedicated as stay-at-home-mums (SAHM) who help them with their homework
"If I were a SAHM, probably I would have done the enrichment myself," said Yeo. "One principal actually told me that a lot of working parents who send their children to enrichment are labelled kiasu parents."
"However, if you have the luxury of being a SAHM, who can sit with your child almost 24 hours, that's equally kiasu as an enrichment-sending mum. Usually, but not all, enrichment-sending mums, they are working mums, they don't have time, they have to work," she said
"But the parent who could sit by their child all day – is that any less dedication than a parent who sends their kid to an enrichment?"
"If I had my way, I would stay at home and tutor my kid. There's so much fulfilment in that," Yeo admitted. "But I have to be realistic."
Ultimately, parents should not be so judgmental of each other, be they working mums who send their children for enrichment or SAHM who personally tutor their children.
5. Most importantly, be there your for your child
Yeo spoke to several psychiatrists, who spoke about being there for their children.
"Being there for the kid is very important. Kids need someone to turn to when things happen."
She gave the example of "a parent who's very stern and strict, but they're always there for the kid" with "somebody who's quite easygoing, but who's never there for their kid, they don't know what's going in their life", to illustrate that being there for your child is more important than being strict for grades.
"You need to be there for your child, emotionally."
At the end of the day, no matter how they do it, parents love their children.
"Through our research, our writings, talking to various people," said Yeo,"whatever parents believe in, they will do their utmost to help their child."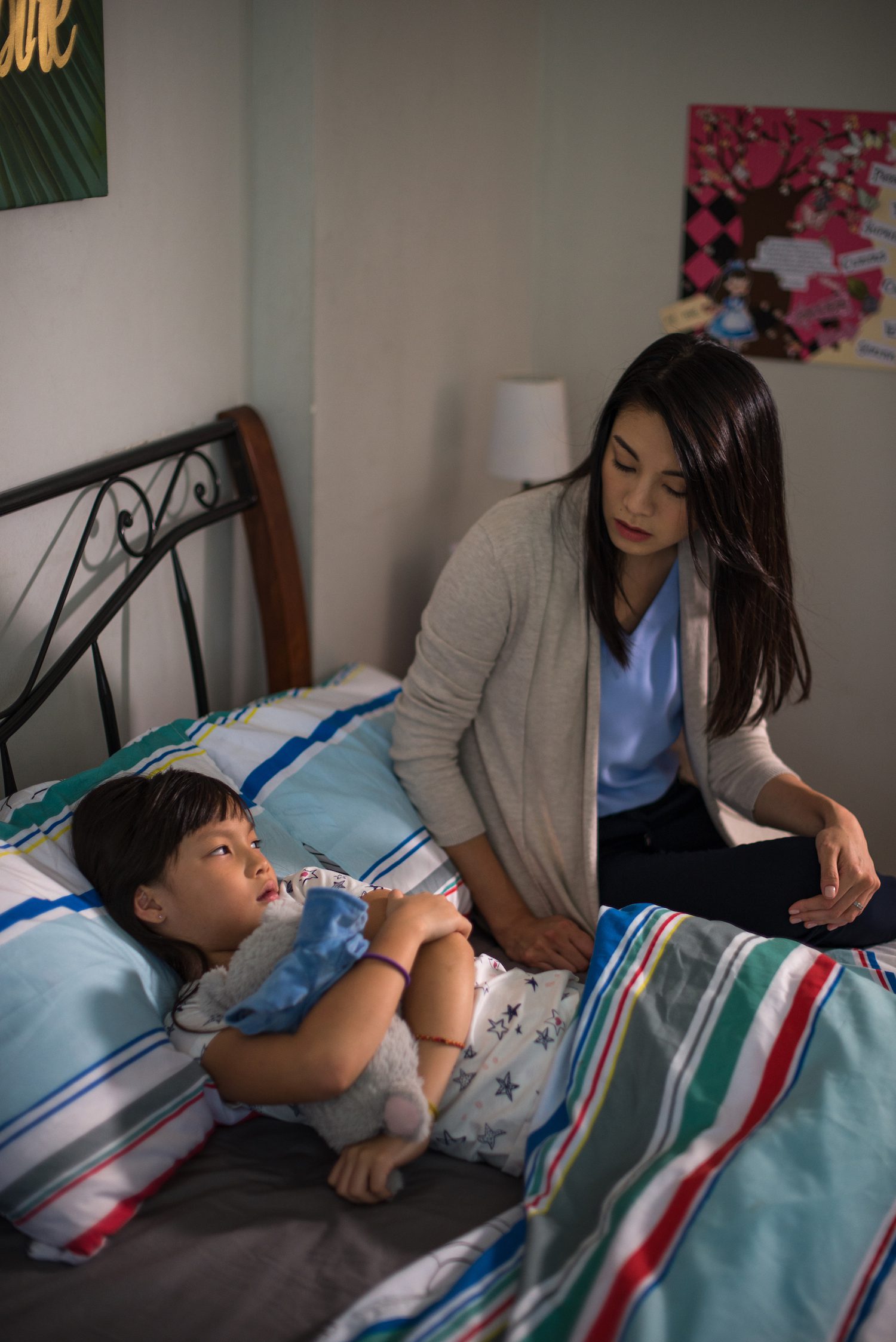 This article was written for and first published on Yahoo Singapore's Grade Expectations.
---
Grade Expectations is a weekly feature on education in Singapore. Expect fun activities, useful tips and insightful news on learning. It's not just about your child's grades — it's about raising a great child!
Marcus Goh runs Write-Handed, a creative writing studio. At the same time, he teaches English at The Write Connection. He has been a specialist tutor for English and Literature (Secondary) since 2005.
Adrian Kuek runs Joyous Learning, an enrichment centre that specialises in English, Mathematics, Science and Creative Writing for Primary. He previously served as the academic director of one of Singapore's largest enrichment centre chains for over seven years.
If you liked the article, follow me on Facebook and Instagram for more updates!
To get in touch with me, send an email!